As the pandemic engulfed the world in 2020, a top U.S. scientist that had for years worked with the Wuhan Institute of Virology (WIV) actively tried to help Chinese researchers at the lab counter concerns that the virus might have originated from the facility, newly released emails show.
These efforts include alerting Chinese scientists of U.S. investigations into the lab and providing them with a list of questions to answer to help respond to outside concerns.
Meanwhile, the U.S. scientist James LeDuc, the then-director of the Galveston National Laboratory at the University of Texas Medical Branch (UTMB), and his colleagues, engaged in a concerted effort to strengthen their partnership with the Wuhan institute, even as scrutiny over the lab as a potential source of the outbreak mounted as the pandemic progressed, the emails revealed.
On April 16, 2020, as Beijing was facing rising scrutiny over how it had handled the COVID-19 pandemic and whether it had a role in starting the outbreak, an email titled "Rubio" landed in the LeDuc's inbox.
"I heard from someone in government this evening that Senator Rubio is starting to push for AN investigation regarding Wuhan lab," the email read. "Just found it on the web at Forbes by Kenneth Repoza. Title of article is 'eight senators call for investigation into coronavirus origins.'"
The email was from David Franz, a former commander with the U.S. Army Medical Research Institute of Infectious Diseases and retired colonel. Both scientists had years of contact with the WIV, the facility at the center of speculation over whether the virus may have been leaked from it. LeDuc's Galveston National Laboratory, in particular, had been working with the WIV and other Chinese virology centers for years on training and collaborative projects.
"Thanks for the heads up. Clearly the topic of the day. Time to pile on and find a scapegoat," LeDuc wrote back.
In no time, LeDuc forwarded the email to Shi Zhengli, a top scientist at the WIV nicknamed "bat woman" for her research related to bat coronaviruses, to warn her about the investigation. Shi is the head of the facility's Center for Emerging Infectious Diseases and deputy director of WIV's Wuhan National Biosafety Laboratory, the country's first biosafety-level-4 (P4) laboratory that opened for operation in 2018.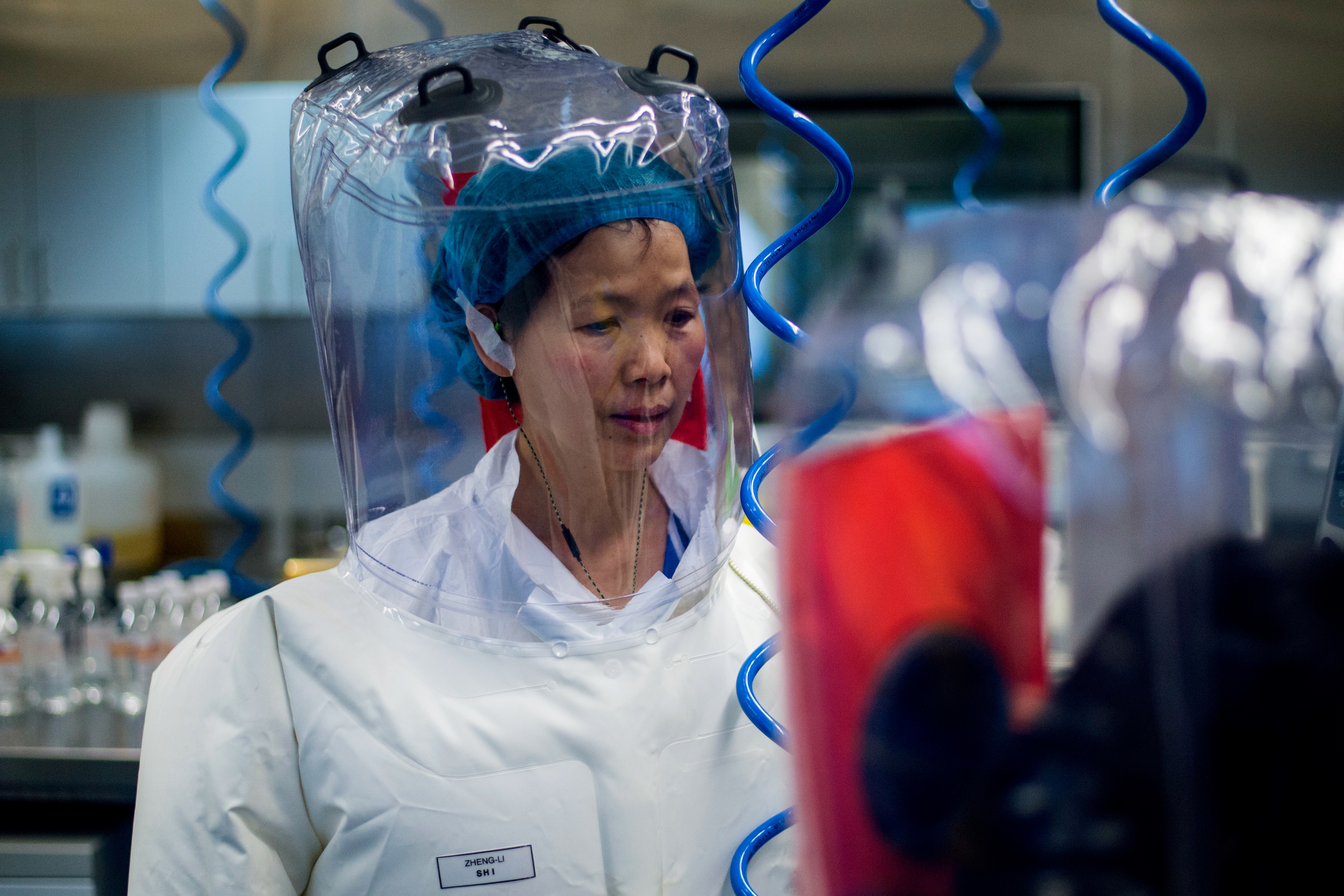 LeDuc wrote that he hoped that Shi had been "surviving all the COVID19 drama" and requested a phone call "sometime soon."
Shi replied on April 18 rejecting the offer for a call, writing: "Due to the complicated situation, I don't think it's a right time to communicate by the call. What I can tell you is that this virus is not a leaky [sic] from our lab or any other labs. It's a shame to make this scientific question so complicated."
The message string was part of an email trove recently released under the Texas Public Information Act requests made by U.S. Right to Know, a nonprofit focusing on food and public health issues, as well as Judicial Watch, a nonprofit government watchdog.
Together, the emails paint a picture of how prominent U.S. scientists publicly and privately came to the defense of their colleagues at the WIV and China's health agencies during the early stages of the pandemic as Beijing faced growing questions about its handling of the pandemic and the virus origins.
"These startling documents show that China had partners here in the United States willing to go to bat for them on the Wuhan lab controversy," Judicial Watch President Tom Fitton said in a May 9 statement.
UTMB has disputed this claim. "The GNL has never collaborated with WIV on SARS-CoV-2 / COVID-19 research—and as the documents themselves demonstrate, Chinese scientists were disappointingly unwilling to collaborate in fighting the disease," Chris Smith Gonzalez, a director of media relations for the university, told The Epoch Times in an email.
In response to a query from The Epoch Times, Franz said that he "didn't express an opinion regarding that possible move by the senate" in his email of April 16, 2020. Even if he had, that would have been an opinion held at that time, but "[t]hings have changed a lot since then."
Helping Out a Friend
As reports first emerged questioning the potential role of the WIV in causing the pandemic, LeDuc reached out to Yuan Zhiming, director of the WIV's P4 lab, in early February 2020 offering suggestions to counter "misinformation."
LeDuc urged Yuan to "conduct a thorough review of the laboratory activities associated with research on coronaviruses" so that he would be "fully prepared to answer questions dealing with the origin of the virus."
"I have the utmost respect and admiration for Dr Shi and I am in no way casting doubt on her or her colleagues. I just think that we need to aggressively address these rumors and presumably false accusations quickly and provide definitive, honest information to counter misinformation. If there are weaknesses in your program, now is the time to admit them and get them corrected," he wrote. "I trust that you will take my suggestions in the spirit of one friend trying to help another during a very difficult time."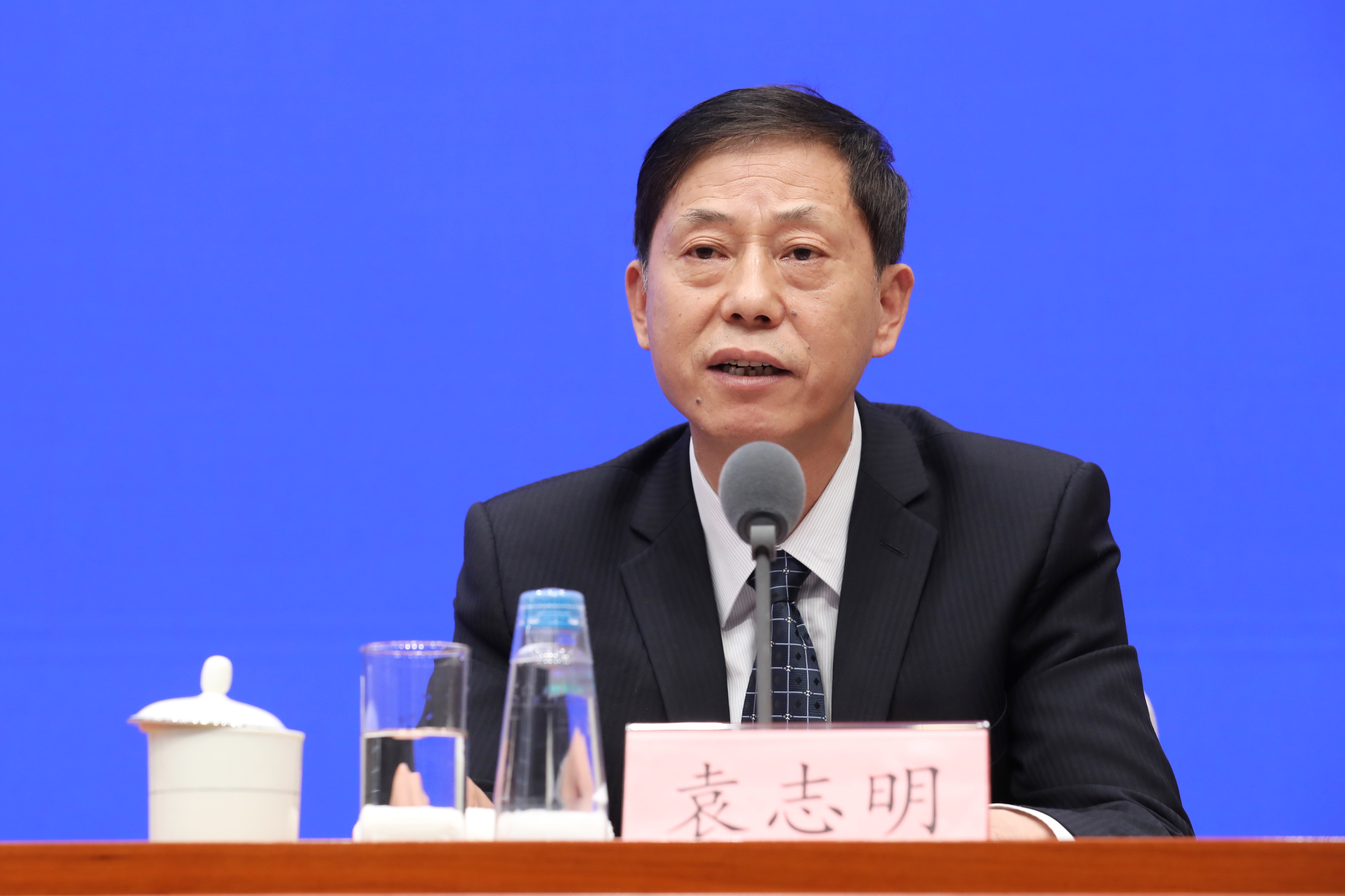 The email attached a two-page document containing questions about the lab's activities from October 2019 for Yuan's consideration. Some of the questions read:
"Is there any evidence to suggest a mechanical failure in biocontainment during the time in question?
"What are the coronaviruses in your possession that are most closely related to nCoV based on genetic sequences and are able to replicate in culture?
"Is anyone on your team conducting gain of function studies, recombination studies or any other studies that may have resulted in the creation of the nCoV?
"How many people have access to the coronavirus stocks and laboratory?
"Have any of individuals working at the Wuhan Institute of Virology (main campus or BSL4 campus) been infected with the nCoV? Family members of employees?"
Yuan never answered that email. LeDuc later shared this email with Franz in April 2020, writing, "Please do not forward."
"Good note … and timely on your part," replied Franz. "I just hate for our friends to have to deal with all this, as you note … particularly in their world."
LeDuc seemed to understand the evasiveness from the Chinese side, as he would note in an email to Franz a week later.
"I think they are under pretty strict orders to keep quite [sic]," he wrote.
The UTMB scientists appeared to welcome the news when WIV's Yuan appeared in a Chinese state media interview on April 18, 2020, defending the facility.
"I'm glad Zhiming is speaking up. I have been encouraging him and Zhengli Shi to speak up. Their direct engagement is essential. Otherwise, all we do is secondary," wrote senior molecular biologist UTMB Shi Pei-yong.
When reached by The Epoch Times about the February 2020 note and subsequent emails, Franz said he "would have been surprised if [Yuan] Zhiming answered or responded fully, because of the quite different world in which they live and work."
"I did 'hate' [that] the colleagues we had been working with have to deal with media and the bureaucracy above them," he said in an email, noting that "we were leaning toward a wet market origin in April 2020."
"We had obviously had good working relationships with some of our Chinese colleagues as they were very interested in operating the new WIV BSL-4 lab safely," he told The Epoch Times. "These labs are VERY complex; a lab director would, by definition, have some serious concerns not having the experienced and expert staff that I inherited when I was asked to command USAMRIID those many years ago."
USAMRIID refers to the U.S. Army Medical Research Institute of Infectious Diseases, where Franz served as a commander from 1995 to 1998.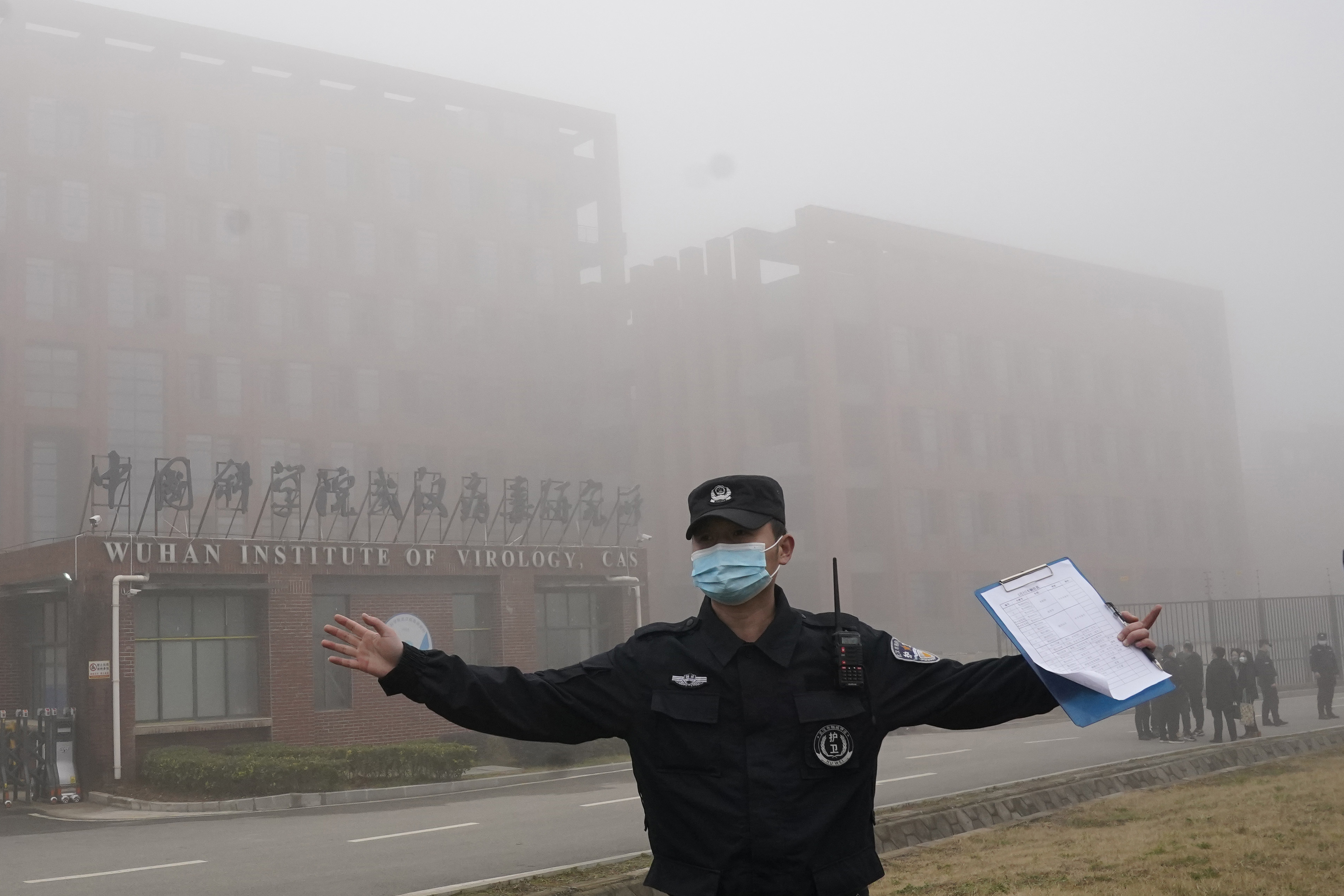 LeDuc's support for the WIV and its researchers in early 2020 came at a time when scrutiny over the lab as a culprit in leaking the virus was a taboo topic of discussion among many mainstream scientific, political, and media channels.
While Shi and other scientists at WIV have denied that the virus leaked from the lab, the Chinese regime has not allowed outside investigators to inspect records and data from the facility to properly probe the matter.
It wasn't until mid-2021 when the theory became a focus of public discussion after mounting reports about the lab's gain-of-function research activities, its collaboration with the Chinese military, its suppression of information, and that staff were hospitalized with COVID-like symptoms in November 2019. This culminated in President Joe Biden instructing the intelligence community to provide a report on the source of the pandemic, including the lab leak theory, a report that ultimately was inconclusive about how the outbreak emerged.
2 Labs in Partnership
The Galveston National Laboratory is a federally-funded P4 facility that has trained staff from the WIV and conducted joint research projects with them since 2013. LeDuc and other senior UTMB staff also maintained close contact with WIV scientists, including Shi.
The U.S. national lab in 2017 signed a memorandum of understanding with the WIV that would entitle the latter to request the destruction of "secret files," which under the document's broad definition applied to potentially all documents and details arising from their collaboration.
In a draft statement made on the Galveston letterhead dated April 20, 2020, LeDuc said Shi had described her studies of bat-associated coronaviruses in a September 2015 meeting, where she "concluded that there was significant potential risk of transmission of some of these viruses to humans."
He then noted that Shi was the scientist who discovered the link between bats and the SARS virus that spread across the world from China in 2002 to 2003.
"She has participated in each of our dialogues; in every session, she has been fully engaged, very open and transparent about her work, and eager to collaborate," wrote LeDuc.
"There is convincing evidence that the new virus was not the result of intentional genetic engineering and that it almost certainly originated from nature given its high similarity to other known bat-associated coronaviruses," he continued.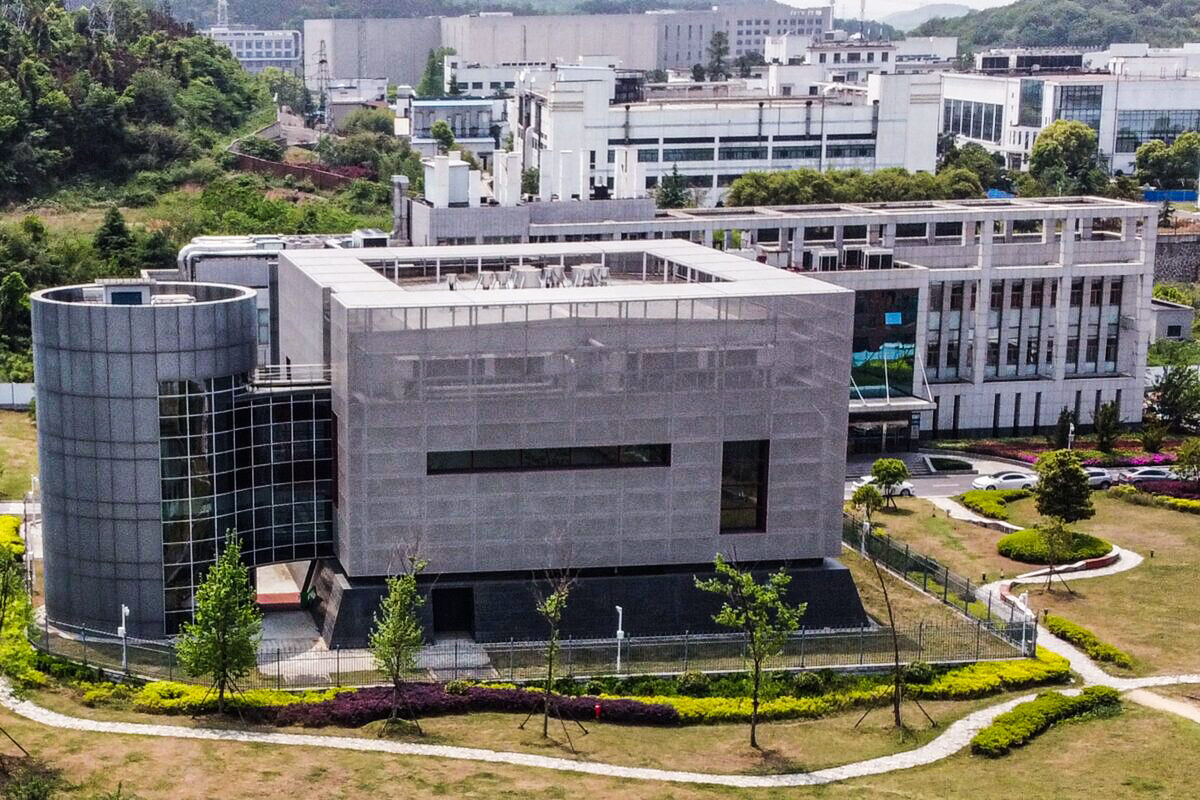 The director added that he had toured the WIV P4 facility in 2017 before it began operations, and considered it to be "of comparable quality and safety measures as any currently in operation in the US or Europe."
The statement, which was not publicly released, appeared to have been prepared by LeDuc to address the history of the two labs' joint work to be submitted to university leadership and Congressional committees being formed to probe the virus origins, April 2020 emails sent by LeDuc indicate.
In one email from LeDuc to Shi on April 16, 2020, LeDuc appears to have attached the statement, while asking Shi to review its contents. Because the statement appeared later in the tranche of documents released under the freedom of information request, it is unclear if this version was attached to the email.
"Please review carefully and make any changes that you would like. I want this to be as accurate as possible and I certainly do not want to misrepresent any of your valuable contributions," LeDuc said. "I need to submit this on Monday, 20 April, so your prompt reply would be very much appreciated."
Shi responded by sending some reference materials and provided a document with her revisions to the statement. The document, which was an email attachment, was not included in the email tranche disclosure.
LeDuc told his colleagues two days later that he had more than one hour teleconference with five to six people from the House Foreign Affairs Subcommittee on Oversight & Investigations to discuss the possible lab leak.
'Our Friends in China'
LeDuc also publicly defended the Chinese regime's initial response to the pandemic, even as he and some colleagues privately expressed some frustration at the lack of response from the Chinese scientists they had been working with when they sought data about the new virus.
In mid-January 2020, about two weeks after the first report of the COVID-19 outbreak in the Chinese city Wuhan, LeDuc penned an op-ed article for local media, the draft of which he shared with several senior Chinese health officials soliciting their opinion. Among the recipients were George Gao, director of China's Center for Disease Control and Prevention (CDC), and Yuan, director of the WIV's P4 lab.
With the working title "Chinese Response to New Virus Shows Promise," the draft article praised how China "quickly isolated the patients, and instituted an impressive set of interventions to limit the spread of disease and characterize the new pathogen."
"Importantly, they have been transparent in sharing their findings with the world, thus allowing other nations to be on the lookout for the new disease," LeDuc added.
The article appeared to overlook the fact that the Chinese regime took weeks to confirm that the virus could spread among people, despite there being ample evidence on the ground of transmission occurring in hospitals and elsewhere, and its suppression of COVID-19 information and data.
Despite the upbeat tone expressed in the op-ed, LeDuc in an email revealed some reservations to a close acquaintance.
"I hope I'm not overstating their competence in responding…," he wrote to Franz on Jan. 17, 2020, before the article's publication. To another Chinese scientist, LeDuc acknowledged that he didn't have the "specific examples to note if asked" about China's "impressive" measures referenced in the article, and asked if his colleague could provide any.
Minutes after the article's publication online on Jan. 21, Franz would send a note to LeDuc congratulating him, copying Gao of China's CDC and WIV's Yuan.
"Well done, Jim … and our friends in China," he wrote.
Yuan later replied and thanked LeDuc for his "positive attitu[d]e to Chinese public health response system and the practice."
Franz told The Epoch Times that the contentions in LeDuc's op-ed were appropriate given it was written based on events prior to Jan. 21, 2020.
"On that date, I still believe the oped was appropriate. And I might say the same thing in response," Franz said in an email. "I would not necessarily write the same thing 6 months later … nor would he."
"I'm sure Chinese scientists and clinicians knew that had a problem on 21 Jan and well before, but probably just not how big a problem," he added.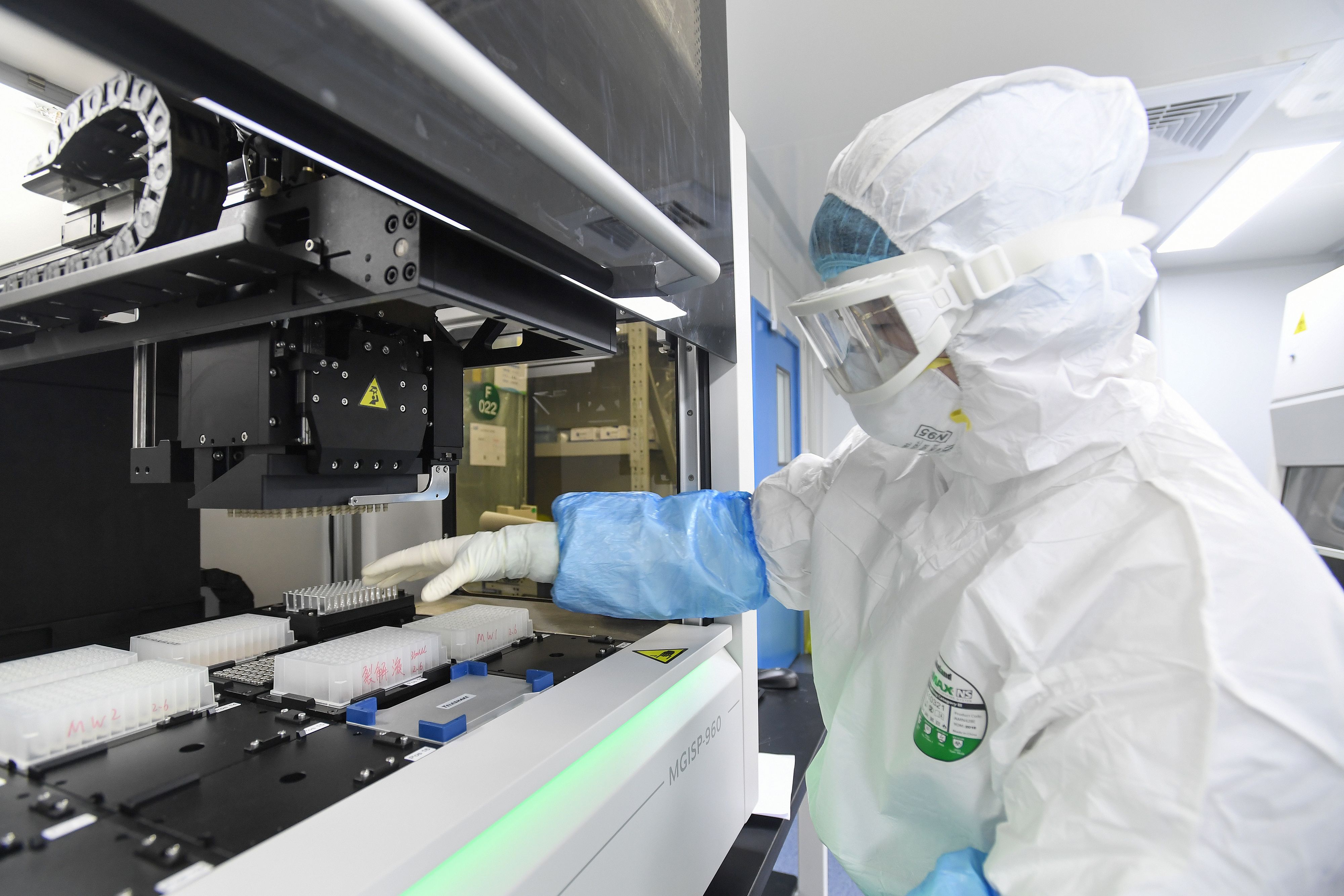 The op-ed's publication occurred at a time when UTMB's repeated efforts to get original viral samples from China were hitting a brick wall.
"With cases occurring outside China, others will soon have their own isolates and China will have lost the opportunity for leadership," LeDuc wrote to Yuan on Jan. 22, 2020, urging for more openness on virus data.
"And if scientific publications start appearing from Chinese investigators without the world having independent access to a strain, China will likely be heavily criticized."
Yuan replied that he would "try [his] best to promote the sharing of viral strains," and LeDuc days later would coordinate a formal letter to push the matter forward.
But the Galveston lab never ended up receiving virus samples from China. Three weeks later, though, it was able to source samples from an infected patient in Washington who traveled to China.
UTMB told The Epoch Times that WIV had denied their request for samples. "UTMB scientists were forced to obtain samples for research from U.S. patients who had been infected with COVID-19 and used these in its important work to combat COVID-19. The lack of cooperation and transparency from Chinese institutions remains troubling," Smith, the university spokesperson, said in an email.
Dismissing the Lab Leak Theory
On April 15, 2020, Frederick Murphy, a professor emeritus of UTMB who while working at the U.S. Centers for Disease Control and Prevention (CDC) helped discover the Ebola virus, wrote to LeDuc and two other UTMB faculty members asking for advice about what he called the virus "conspiracy" that "the CoV came from the Wuhan lab."
"I need some advice / fodder to deal with this, as the stuff spreads around here—several retired ambassadors live here (stuffy, arrogant types)," he said before asking if the UTMB or the Galveston Lab have put out public statements countering these allegations.
The request brought a prompt reply from LeDuc and Thomas Ksiazek, a UTMB professor specializing in pathology, microbiology, and immunology, who had coordinated U.S. outbreak response to Ebola and SARS as the head of the special pathogens branch at the CDC in Atlanta.
"As you know there have been no end to the stories on the origin of the virus," wrote Ksiazek. While a prominently-cited article in the science journal Nature by scientist Kristian Andersen and others "pretty much puts an end to the stories that the virus was cooked up in the lab," he said, other theories are emerging that the virus might have been a lab leak and that lab researchers became "patient 0" after getting infected in the field.
"I don't know, but don't think they were working with live bats," Ksiazek wrote in the email, adding that based on a colleague's "discussions with the 'bat lady,' Dr. Shi, I don't believe that they had this virus in the lab before this started."
Declassified emails would later reveal that Andersen had said some of the features of the virus "look engineered" weeks before publishing the March 2020 study.
Video footage from 2017, featured on the website of the state-run Chinese Academy of Sciences that administers the WIV, as well as in Chinese media reports, also showed live bats being held in cages inside the facility. In one, a researcher feeds a bat held in his hands protected by blue surgical gloves.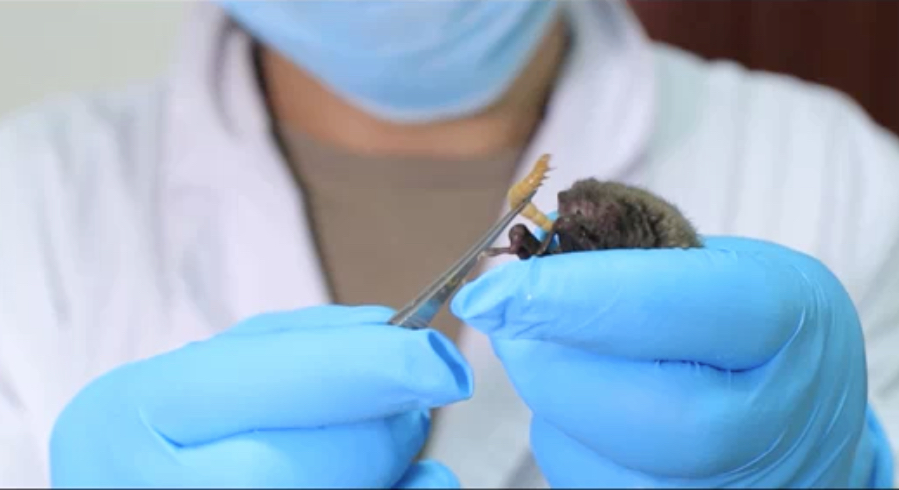 "I'm a lot more worried about the US status as a leader in world public health and science than Chinamen hiding behind every tree," Ksiazek wrote. "Not that there isn't some level of industrial espionage occurring, but we're killing ourselves in terms of how we're seen by others."
"I agree with Tom's assessments (of course!)," was LeDuc's response before he went on to detail the joint meetings he participated in annually with Chinese researchers at WIV since 2015. LeDuc added he never heard about any safety concerns from the Wuhan lab until coming across an April 14 Washington Post opinion article on leaked State Department cables. That report stated that a 2018 cable expressed concerns about safety and management weaknesses at the WIV, and warned that the lab's work on bat coronaviruses posed a pandemic risk.
Push to Deepen Ties
The emails reveal that the U.S. officials and scientists maintained an interest in collaborating with the Chinese as the pandemic raged on and despite growing attention on the possible role of the WIV in spreading the initial outbreak.
On Feb. 3, 2020, as the UTMB was still scrambling for access to Chinese virus data, LeDuc wrote that he got "strong encouragement" from a Department of Health and Human Services official to "try to initiate real collaborative studies between our lab and Wuhan."
"Folks are recognizing the value of the engagement we have developed—hopefully this will translate into some sustained funding," he wrote to Franz.
In an April 2020 email with the subject "China bio grants and project plan," Benjamin Rusek, a senior program officer with the National Academy of Science (NAS) informed the UTMB researchers that NAS was unable to extend the two grants for their "bio activities with China" that were soon to expire. He then suggested holding bilateral meetings on how they utilize the remaining funds, including on "gene editing technology to combat SARS-CoV-2."
"Pei-yong, do you think that our Chinese friends would be willing to participate?" Rusek wrote, noting that "all discussion would be off the record."
The scientists received his proposal with enthusiasm. "If you believe the press, it looks like they have been successful in their control efforts and perhaps we could learn from them," wrote LeDuc later that month as they organized the meeting.
The email records suggest that two virtual conferences between Chinese and American health officials and scientists took place in mid-May 2020. Rusek also told a corresponding officer from China's CDC not to issue a press release or inform the media for the moment.
Last June, when the lab leak theory gained mainstream attention, LeDuc again floated the idea of engaging with China.
"The politics are probably too intense now to really do anything," he said, adding that they could try to kickstart discussions with their Chinese counterparts by drawing upon a 2018 joint editorial published in Science announcing the two labs' partnership.
"[T]he editorial is tangible evidence of our work together and would perhaps offer China an opportunity to engage in an activity that may have wide global support," LeDuc wrote.
'Sincere Thanks'
LeDuc and others meanwhile had sought to keep the engagement going at a personal level.
In July 2020, LeDuc forwarded headlines of several recently-published papers on American scientific journals to Shi and Yuan of WIV, writing: "You May find the first two papers of special interest."
One of them read: "Keep Politics out of Funding Decisions for Medical Research and Public Health."
"Thank you for the information," Shi wrote back. "I appreciated very much the spirit support from scientis [sic] in USA."
LeDuc received an invitation in January 2021 to join the editorial board for the Journal of Biosafety and Biosecurity co-edited by Yuan. Although there's no sign he replied to it.
A month later, Yuan responded to a "Happy New Year" note from LeDuc to express his "sincere thanks" to LeDuc and his colleagues' "assistance for the safety and secure operation of the lab" in Wuhan.
"During the last year, we all experienced the hardest time, fighting against the virus, fighting against the rumors. The lab. operated smoothly [and] efficiently, providing a crucial platform for pathogen identifiication, animal modeling, antiviral drug screening and vaccine development, and we are very proud of the role and achievements of the laboratory," he wrote. "I really hope you could come back here after the epidemic and we could share our understanding on lab management and infectious disease control."
In response to an inquiry by The Epoch Times about the email exchanges between LeDuc and others, UTMB said that the university and Galveston National Lab "firmly believe academic research and the exchange of best practices in biosafety and lab operations must be a global pursuit."
"As scientists, we collaborate with colleagues around the world to develop countermeasures to safeguard the public health and national security of the United States," a spokesperson said in an email.
Murphy, Ksiazek, Rusek, Shi of UTMB, and Shi and Yuan of WIV didn't respond to The Epoch Times' inquiries by press time.