U.S. House Speaker Kevin McCarthy (R-Calif.) on March 18 ordered Republicans to investigate whether federal funds were used in the reported looming indictment against former President Donald Trump.
"Here we go again—an outrageous abuse of power by a radical DA [district attorney] who lets violent criminals walk as he pursues political vengeance against President Trump," McCarthy said in a statement after Trump said it looks like he'll be arrested soon for an alleged misclassification of a payment.
"I'm directing relevant committees to immediately investigate if federal funds are being used to subvert our democracy by interfering in elections with politically motivated prosecutions."
Rep. Jim Jordan (R-Ohio), chairman of the Select Subcommittee on the Weaponization of the Federal Government, shared McCarthy's statement on social media, as did the Republican House Judiciary Committee account.
"Don't worry, Liberal DA's are working just as hard to indict actual criminals in Democrat-run cities. Just kidding. It's all politics," the latter wrote on Twitter.
Rep. Chip Roy (R-Texas) cited one of the Federalist Papers, which reads: "This power over the purse may, in fact, be regarded as the most complete and effectual weapon with which any constitution can arm the immediate representatives of the people."
Roy wrote, "How much federal funding does the Manhattan DA's office get?"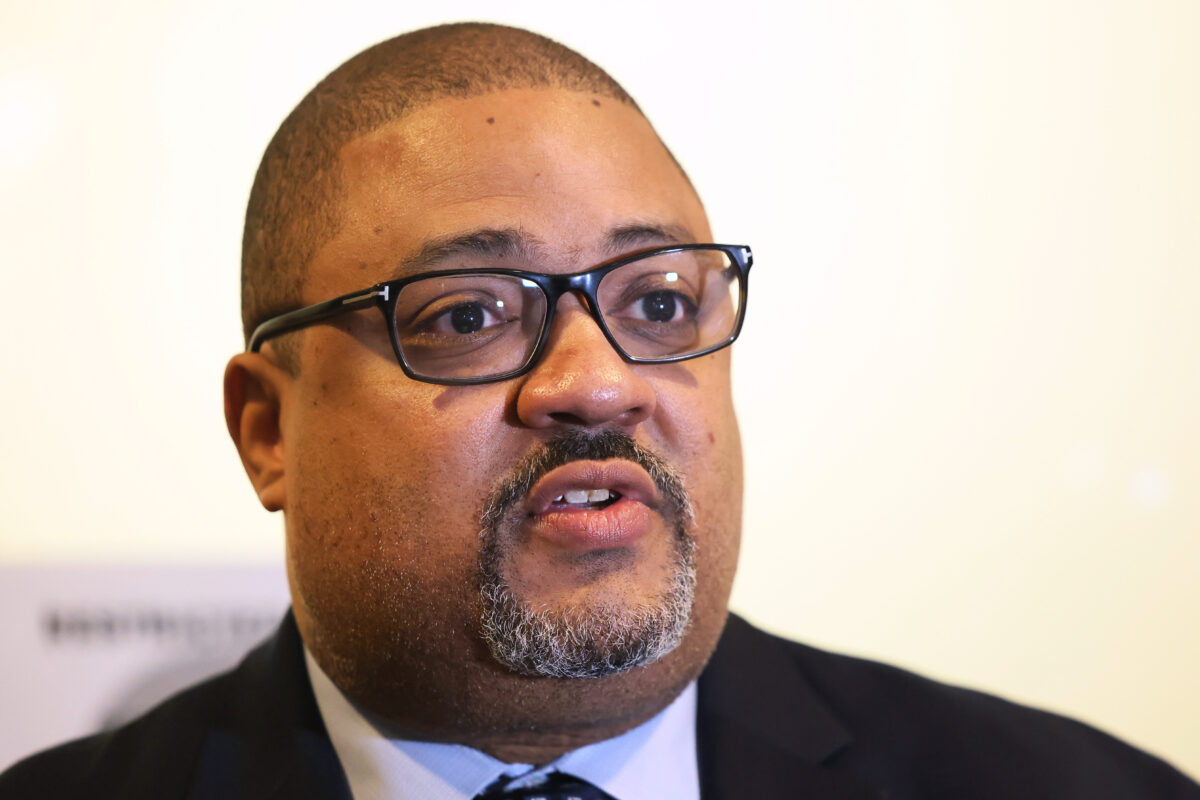 Possible Indictment
The indictment against Trump, a Republican, is said to be coming from the office of Manhattan District Attorney Alvin Bragg, a Democrat.
On March 18, Bragg's office acknowledged receipt of questions about the possible indictment but didn't answer them.
According to media reports, the indictment would be for a payment made to Stormy Daniels, who has claimed that Trump had an affair with her. The payment apparently wasn't classified properly.
Trump said the allegations are "fully debunked," and a spokesperson told Fox News that Trump is "completely innocent."
As speaker, McCarthy leads the Republicans in the House. Republicans flipped control of the lower chamber in the 2022 midterms after earning more votes than Democrats in key districts in multiple states, including New York.
However, New York City remains under tight Democrat control.
Rep. Daniel Goldman (D-N.Y.), who served as the top lawyer in the second effort to impeach Trump, in 2022—Trump was acquitted by the Senate—criticized McCarthy's remarks.
"Speaker of the House of Representatives who has no idea what evidence the state DA has in support of grand jury indictment seeks to 'weaponize' the federal government to undermine the rule of law for political purposes," Goldman said in a statement.
Rep. Adriano Espaillat (D-N.Y.) said, "No one is above the law."
Republicans appeared to be unified behind the announcement.
"[Speaker McCarthy] proves again that through his leadership [House GOP] will not tolerate the Democrat's weaponization of government and political persecution in the taxpayer's dime," Rep. Marjorie Taylor Greene (R-Ga.) wrote on Twitter. "The government serves the people NOT the Democrat Party."