Ignoring several forecasting models indicating that Republicans are peaking at the right time, Senate Majority Leader Chuck Schumer (D-N.Y.) predicted that Democrats will hold the Senate after the midterms.
"It's tight," Schumer told The Associated Press on Nov. 3. "I believe Democrats will hold the Senate and maybe even pick up seats."
If the calendar still said July, Schumer's projection would appear more likely.
In August, Senate Minority Leader Mitch McConnell (R-Ky.) told reporters that he thought Republicans had a better chance of winning the House than the Senate. The quality of the Republican Party's Senate candidates could hinder the party's ability to regain control of the Senate, he said at the time.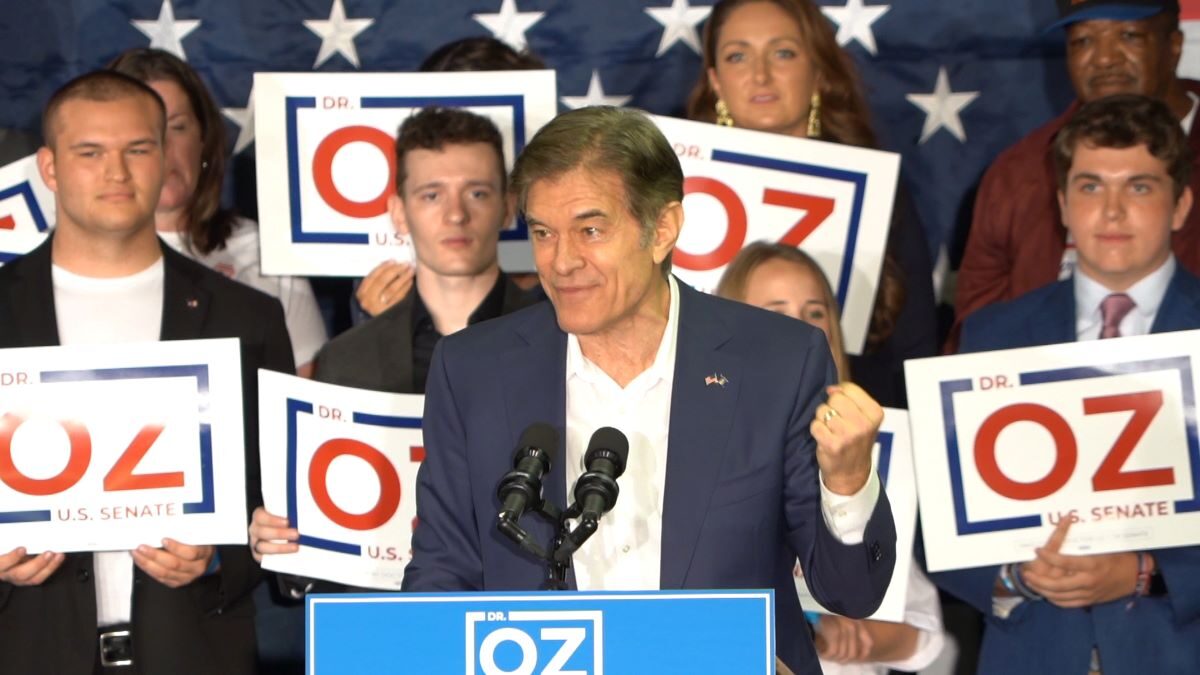 On Nov. 2, for the first time in the current election cycle, poll aggregator and analytics website FiveThirtyEight's forecasting model showed that Republicans are favored to take control of the Senate.
While the election forecaster has long predicted that Republicans would retake the House, as of Nov. 7, Republicans had a 54 percent chance of winning the Senate majority, compared to 46 percent for Democrats. Since July, the model had favored Democrats to win the upper chamber.
The model from RealClearPolitics projects that Republicans will control the Senate with 53 seats compared to 47 for Democrats. Currently, the Senate is split 50–50 between the two parties, with Vice President Kamala Harris holding the tie-breaking vote.
Republicans are now favored by the aggregator to win seats in Arizona, Nevada, Georgia, Pennsylvania, and New Hampshire.
Here's a list of five Senate races to watch on Election Night on Nov. 8:
Pennsylvania
During a weekend rally in Pittsburgh with former President Barack Obama, Pennsylvania Democratic U.S. Senate candidate John Fetterman took the stage for opening remarks when a sudden gust of wind blew down the row of American flags that were positioned behind the podium.
"Today, Dr. Oz is gonna be standing with Donald Trump on the stage, and I'm going to be proud to be standing with a president that is 100 percent sedition-free," Fetterman said, referring to Obama, as well as Trump's "Save America" rally in Latrobe later that day.
As soon as Fetterman finished those words, a strong gust of wind toppled the flags behind him. A video of the moment elicited a response from Donald Trump Jr.
"The perfect metaphor for Fetterman's campaign," Trump Jr. wrote on Twitter.
Fetterman, who is Pennsylvania's lieutenant governor, and Oz, who is a Trump-endorsed surgeon turned celebrity talk show host, are vying to replace retiring Sen. Pat Toomey (R-Pa.).
The candidates had drastically different paths to the general election.
Fetterman decisively won the Democratic primary but suffered a severe stroke days before the May 13 primary election.
The Republican primary results between Oz and David McCormick were so close that a recount was triggered and Oz eventually was declared the winner by less than 1,000 votes.
For several months after the primary, Fetterman avoided public events and media interviews. He poked fun at Oz in multiple memes, casting his opponent as an affluent carpetbagger from New Jersey who is out of touch with Pennsylvanians.
While Fetterman gained a double-digit lead in polls during the summer, the momentum began to shift when Republican-aligned groups poured millions of dollars into ads that focused on Fetterman's progressive stances on criminal justice.
Oz challenged Fetterman to several debates and consistently questioned his opponent's fitness for office. Fetterman agreed to one debate on Oct. 25, during which he often struggled to speak in complete sentences, stumbled over his words, and delivered responses punctuated by prolonged pauses.
Fetterman served as mayor of Braddock, a borough about 10 miles southeast of Pittsburgh, and still lives in the community of 1,721 residents.
In September, the Pittsburgh Post-Gazette editorial board called on both candidates to release their medical records. Oz obliged, and the results indicated that he's in good health. Fetterman declined.
In October, a Post-Gazette editorial once again urged Fetterman to follow Oz's lead. Fetterman eventually released a letter on Oct. 19 from a doctor who wrote that he "is recovering well from his stroke" and "has no work restrictions and can work full duty in public office."
Fetterman has yet to release his medical records.
Last week, the Post-Gazette endorsed Oz in an editorial, calling him a "unifier" who will "work with Democrats to get things done for Pennsylvania," and stating that he shows the "potential to become an influential, thoughtful, and independent senator."
Oz claimed the lead over Fetterman for the first time in polling after the debate.
In recent weeks, Oz has highlighted Fetterman's track record of voting to release convicted murderers from prison as the head of the state's Board of Pardons.
"John Fetterman and I differ because he's taking pretty strong stances about wanting to release people convicted of murder by a jury [and] sentenced to life in prison," Oz said. "He wants them to be released over the objections of other parole board members and the families."
Georgia
In a January 2021 runoff election, Rev. Raphael Warnock won an abbreviated U.S. Senate term representing Georgia that gave Democrats a nominal majority in the chamber.
He's embroiled in a contentious race against Trump-endorsed Herschel Walker, a first-time political candidate who gained acclaim as a football standout at the University of Georgia and then in the USFL and NFL.
Walker is the target of attack ads reminding voters of a past that includes mental health challenges and alleged violence.
While Warnock has spent at least $90 million, he has failed to lift his support numbers above 50 percent.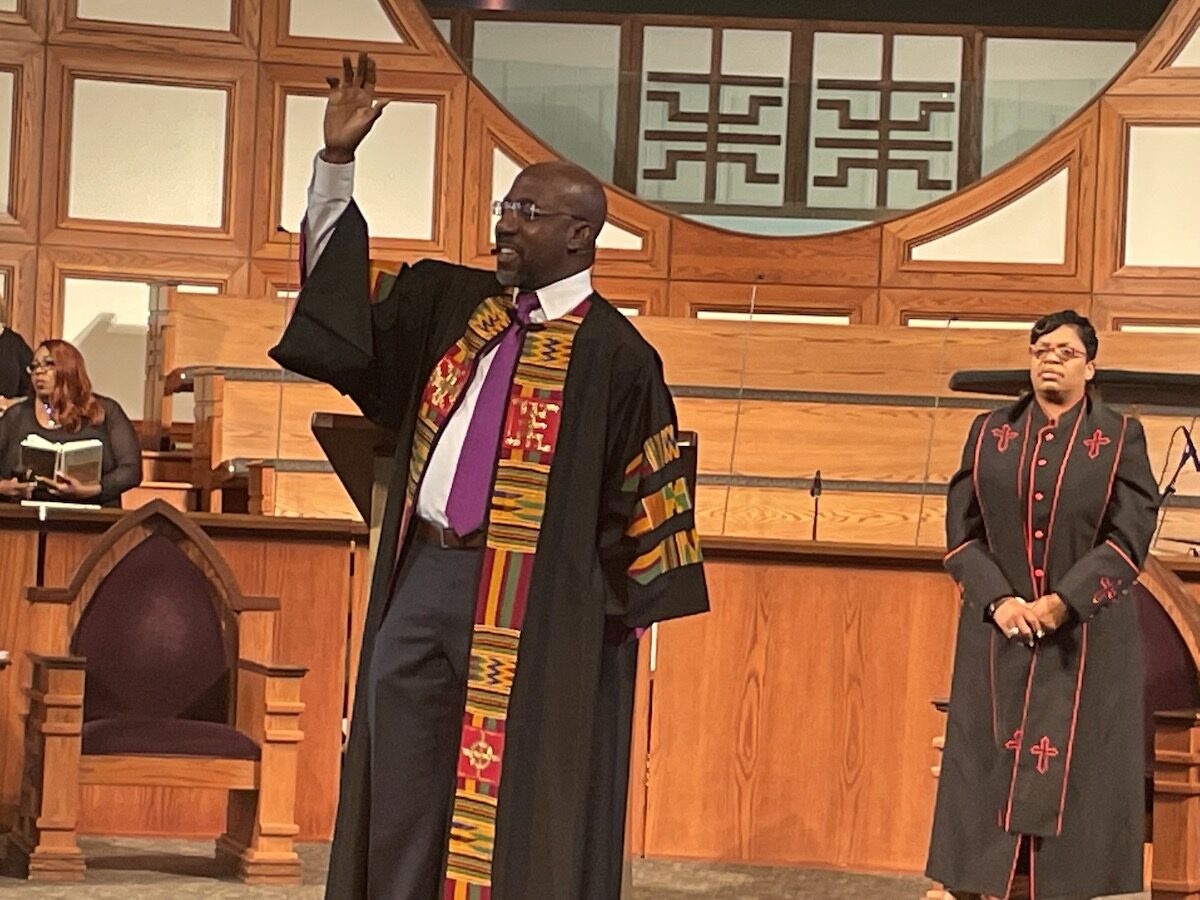 In the five most recent polls to be released, Walker has held the lead in three and has been tied with Warnock in two.
Walker has kept pace with Warnock even as the opposition's campaign dredges up his personal life.
"He's like Teflon. Nothing sticks to him," Marci McCarthy, chairwoman of the DeKalb County Republican Party, told The Epoch Times. "Going to a Herschel event, it's like going to a rock concert. People come from all over Georgia to get a glimpse of him or get a picture taken with him. He's a crowd-pleaser. He loves connecting with the people."
Warnock isn't free from scandals.
In a police video taken of Warnock's ex-wife after she made a domestic violence call in March 2020, she accuses him of running over her foot with his car. Police didn't charge Warnock after an investigation, but the video has become a mainstay of Walker's ads.
Walker delivered a stronger-than-expected debate performance on Oct. 14 against Warnock. As pastor of Atlanta's Ebenezer Baptist Church, where Martin Luther King Jr. preached, Warnock is a more experienced orator.
For months, the candidates have debated about debates, each accusing the other of avoiding a forum until Warnock finally agreed to Walker's proposal of a single debate in Warnock's hometown of Savannah.
Walker relentlessly tied Warnock to Biden's unpopular policies amid an ailing economy throughout the debate.
If neither candidate gets 50 percent of the vote, a runoff will occur.
McCarthy believes that Walker could surpass that number and win the race on election night.
"All signals are showing a shift for a strong Republican turnout," McCarthy said. "We're feeling it on the ground with our canvassing. We're feeling it on the ground with our phone banking. We're feeling it with our outreach and our signs."
Arizona
Like Fetterman in Pennsylvania, incumbent Sen. Mark Kelly (D-Ariz.) held a comfortable lead over his Republican challenger, Blake Masters, over the summer, but the advantage has evaporated.
On Nov. 4, Emerson College Polling released a survey showing Masters with a 48 percent to 47 percent lead over Kelly. In that same poll, 52 percent of voters said they think Kelly will win while 47 percent believe Masters will prevail.
A separate poll released on Nov. 4 from the Marist Institute of Public Opinion indicated that Kelly has a 50 percent to 47 percent advantage over Masters.
The Cook Political Report shifted its projection of the race to "toss-up in late October from "leans Democrat."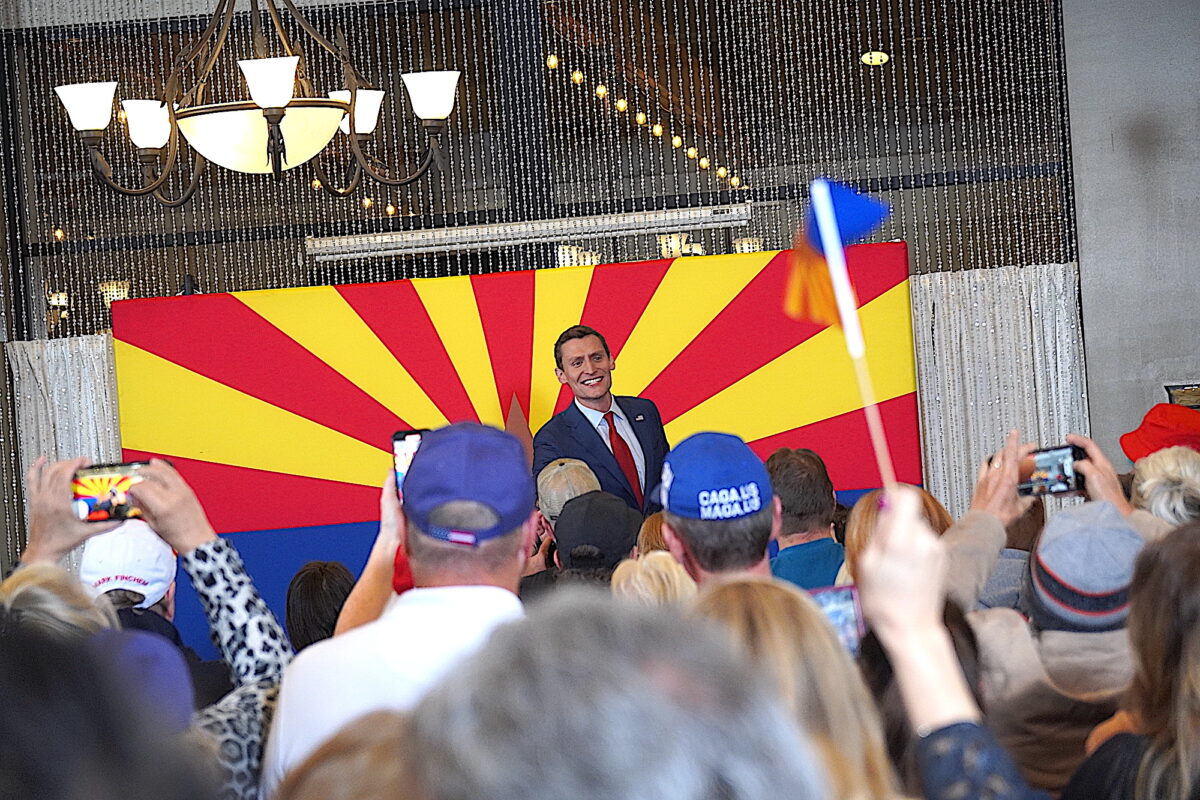 Elected in a 2020 special election to fill the seat of the late Republican Sen. John McCain, Kelly is a retired astronaut and the husband of former Democratic U.S. Rep. Gabby Giffords.
Masters is a venture capitalist who is an outspoken Trump supporter, and he adamantly believes that the 2020 presidential election was stolen from the former president.
During a recent rally with Obama, Kelly portrayed Masters as an extremist who would stand against a woman's ability to get an abortion, seek to privatize Social Security and Medicare, and democracy as a whole.
"Blake Masters has some beliefs that are just dangerous for Arizonans," Kelly said during the rally with Obama in Phoenix. "He is now questioning the results of an election that is still six days away. This is dangerous, folks."
Earlier this fall, the Republican Party's Senate Leadership Fund pulled $18 million in advertising from the race.
As momentum started moving toward Masters, support from Republican-aligned PACs increased.
Through the end of October, the Trump-backed MAGA Inc. super PAC spent $2.89 million on ads in the Arizona Senate race, according to the ad tracking firm AdImpact.
MAGA Inc. released a recent spot that attacked Biden's immigration policies and accused Kelly and Democrats of downplaying conditions at the southern border.
Nevada
In the final days of a tense Senate campaign in Nevada, Sen. Catherine Cortez Masto (D-Nev.) is reminding voters in a flurry of TV ads that 14 members of her rival's family have endorsed her and not him.
Donald Trump-endorsed Adam Laxalt, Nevada's former attorney general and the Republican nominee, points out that his opponent is pretending to not know President Joe Biden.
While Nevada is led by a Democratic governor, two Democratic senators, and a Democratic-controlled legislature, Republicans think that Laxalt can help the party regain control of the Senate with a victory.
A series of recent polls show that Cortez Masto and Laxalt are neck and neck, with results within the margin of error in each survey.
Cortez Masto's campaign is running full-page ads in English and Spanish in media outlets across the state that include a letter signed by Laxalt's relatives.
Cortez Masto replaced the late Sen. Harry Reid, who led the Democratic caucus from 2007 to 2017. In 2016, she edged Joe Heck in one of the few battleground states that Democrats held.
With inflation high and Biden's approval ratings low, Cortez Masto has distanced herself from the president during her campaign.
Former presidents Bill Clinton and Obama have been in Nevada stumping for Cortez Masto, although Biden has been absent in the state.
Cortez Masto "does not want Joe Biden to come here because she has spent the last six months pretending not to know who Joe Biden is," Laxalt told Fox News over the weekend.
During her Senate tenure, Cortez Masto has supported Biden's economic agenda and has been a rubber stamp for the president's policies, he said.
At a campaign stop in Reno last month, Laxalt told supporters that he has no interest in working with "the radical, leftist Democratic Party."
He has also talked about the prospect of opening investigations into Dr. Anthony Fauci and Hunter Biden.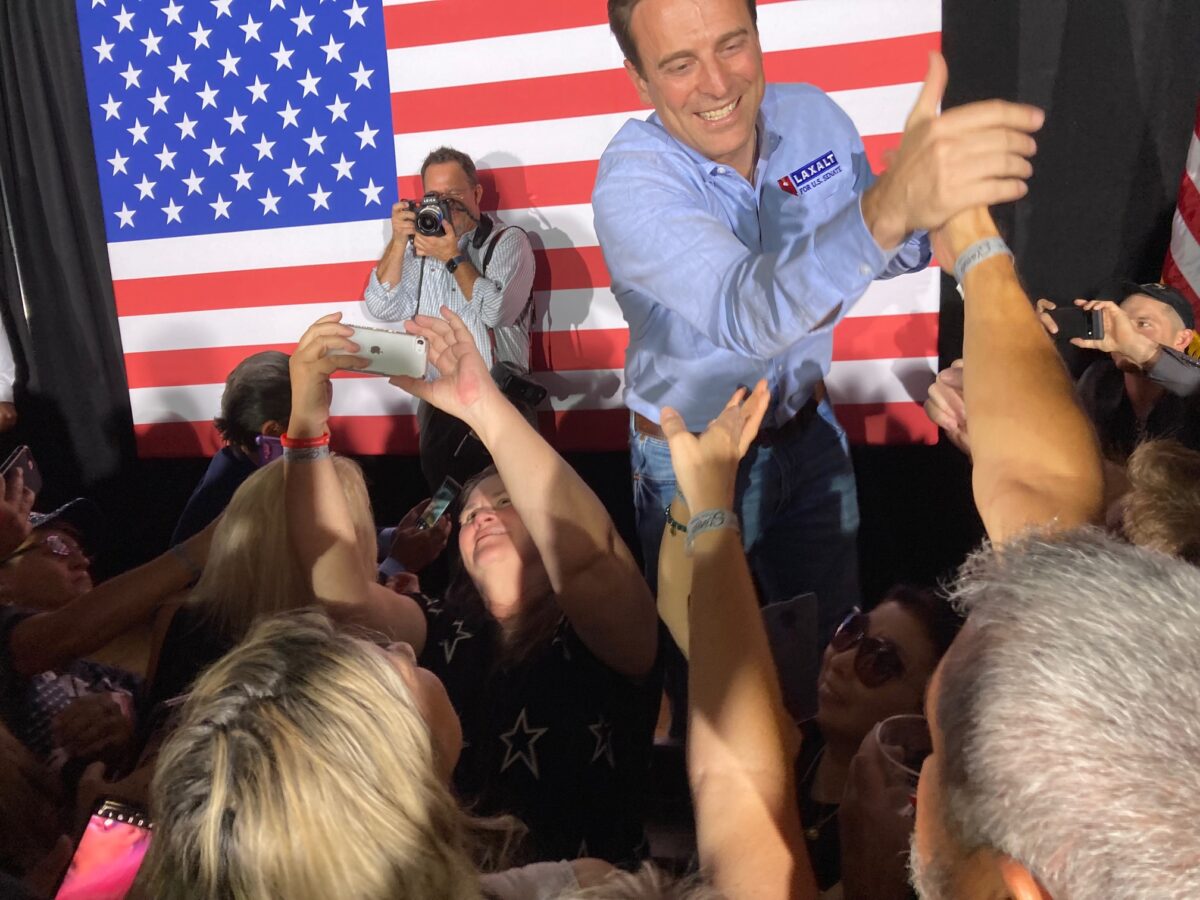 "It's no small deal for us to have the gavels. How many of you want to see Dr. Fauci in front of a Senate hearing?" Laxalt said at a campaign event in Elko, Nevada.
"We need legitimate oversight because people feel like, 'What in the world is going on with the Hunter Biden investigation?' Can you imagine if that was a Trump kid that had the laptop from hell?"
During a recent campaign event, Cortez Masto continued to link Laxalt to the U.S. Capitol breach on Jan. 6, 2021.
"There's no doubt in my mind that Adam Laxalt, Donald Trump, and others like them who peddled those lies and conspiracies right after the election fueled that violent mob," Cortez Masto said. "There should be consequences for people who undermine our democracy, who peddle the 'Big Lie' and conspiracy theories."
New Hampshire
Saying that "the U.S. Senate doesn't need any more Biden 'Yes Men,'" Florida Gov. Ron DeSantis on Nov. 3 endorsed New Hampshire Republican U.S. Senate candidate Don Bolduc.
"@GenDonBolduc will be a Senator New Hampshire can count on to fight reckless spending and work to get costs under control," DeSantis wrote on Twitter. "He will do what's best for the people of his state."
Urging his followers to support the retired U.S. Army general's campaign, DeSantis also included a link for donations.
According to his campaign website, Bolduc became the youngest police officer in the history of New Hampshire at age 18. Eventually, he joined the U.S. Army, where he served for 33 years, including during the war in Afghanistan. Bolduc earned two awards for valor, five Bronze Star medals, and two Purple Hearts.
Bolduc also recently received Trump's endorsement.
"General Don Bolduc has run a great campaign to be the U.S. Senator from the beautiful State of New Hampshire," Trump wrote in an Oct. 31 post on his social media platform, Truth Social.
Bolduc's opponent, incumbent Sen. Maggie Hassan (D-N.H.), won her seat in 2016 by one-tenth of a point.
Early polling favored Hassan, who once held an 8.5-point cushion. Last month, the Mitch McConnell-aligned Senate Leadership Fund pulled $6 million in funding out of New Hampshire and placed it in Pennsylvania to bolster Oz.
"Dr. Oz is surging, but Democrats are throwing a barrage of late spending into Pennsylvania to stop his momentum," Senate Leadership Fund President Steven Law said in late October. "This is a must-win race where we have to consolidate our firepower to ensure Oz gets over the top. We believe if we win Pennsylvania, we win the majority."
Not long after the SLC reallocated its money, the National Republican Senatorial Committee (NRSC) announced it was jumping back into the New Hampshire Senate race with a new seven-figure TV ad purchase.
Bolduc has frequently held town halls across New Hampshire and said he'll continue to do so if he's elected.
"I have faith and hope that this country can move and go in the right direction. But it's not going to be able to do that unless you send somebody to Washington, D.C., who is in it for you that is not working for special interest lobbyists and wealthy political elite," Bolduc said.
"I will set up 10 town halls in all 10 counties in a centralized location in each county, so people can come and talk to their senator-elect. And I can listen. I can take your concerns to Washington, D.C."