After the upcoming midterm elections, all 3,006 counties in the 50 states and territories across the United States should scrub their voter rolls clean and require voters to re-register in order to cast ballots in the next election, urges True the Vote's Catherine Engelbrecht.
Doing so is a sure-fire way to enhance the integrity of the 2024 election result, Engelbrecht said, who has been advocating for election reform for more than a dozen years since founding True the Vote (TTV), a Texas-based nonprofit dedicated to exposing and remedying voter fraud.
"It's totally realistic to have a reset of voter rolls" in every state by the 2024 election, she said. "Dirty voter rolls are the gateway to fraud. Clean voter rolls are the foundation of free and honest elections."
But don't hold your breath, Engelbrecht said: not only does every state have its own rules for when voters must re-register or update their registration, but they also have their own regulations regarding voter roll audits, as well as cadres of elections law attorneys who make a living keeping the system as complicated and convoluted as possible.
"What will limit any reset (of registered voter rolls) is lawfare," she said. "The tactic de jour is to bury these kinds of election integrity efforts in lawsuits, to bury organizations like ours in lawsuits.
"That is unfortunate," Engelbrecht added. "If we can get that done, the strength that will come from that will mitigate a lot of the other nonsense. All we can do is keep pressing on and reminding ourselves of what is at stake."
TTV is, indeed, pressing on. According to its recently published 15-month study of election results and voter rolls in Georgia, Arizona, Wisconsin, Pennsylvania, Texas, and Michigan, the group estimates that at least 4.8 million votes were illegally trafficked during the 2020 election.
Part of those projections is based on geospatial analyses of cell phone traffic developed by Gregg Phillips of OPSEC Group LLC, based in Birmingham, Alabama.
In Georgia, for instance, according to Phillips' analysis, cell phone traffic showed that 242 individuals—likely ballot-harvesting "mules"—were within 100 feet of a dropbox 5,668 times in the weeks before the January 2021 runoff election for both of the state's U.S. Senate seats.
That TTV investigation is the topic of Dinesh D'Souza's Mules documentary, which opens in 300 theaters on May 2 and May 4.

"This investigation would never have seen the light of day without Catherine," Phillips said.
After coalescing in 2009 to challenge outdated voter registration rolls and train poll workers in Harris County, which includes the Houston metro area, TTV gained national recognition in 2012 when it joined Americans For Prosperity and other conservative groups in reviewing nearly one million signatures in Republican Gov. Scott Walker's recall election, claiming only 584,489 were valid. Walker survived the recall anyway.
As with Phillips' development of an algorithm to analyze phone location and traffic in its 2021 ballot-harvesting investigations, TTV created its own proprietary software to audit registered voter databases for a decade ago.
Manned by volunteers, the group pours through voter rolls in states, matching them with driver's license records, property records, and other databases to streamline a verification system that resulted in 2012 lawsuits filed in Ohio and Indiana that forced officials to clean up voter rolls.
Nevertheless, Engelbrecht said, even after a decade of on-again, off-again election integrity efforts, especially in Republican-led legislatures, she knew the 2020 election was ripe for fraud.
"The areas you have to watch are always the same—dirty voter rolls, inaccurate voter rolls," she said, noting that all the election integrity bills mean little if  "you are putting bad data in motion."
Of course, "there were other things that happened in 2020" to exacerbate issues related to "the bad data" in registered voter rolls, Engelbrecht said.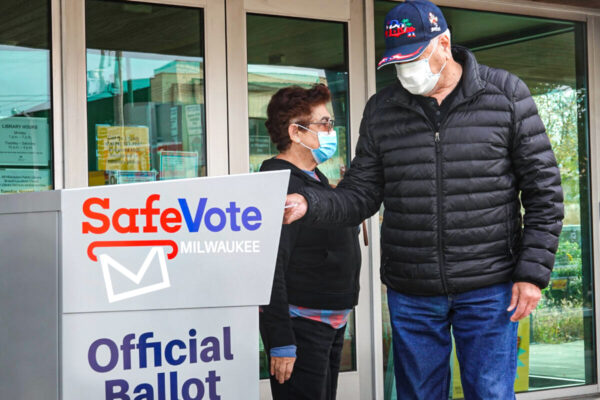 "It is widely known and accepted that mail-in-ballots are the most vulnerable to fraud, and the new player on the field in 2020 were dropboxes on a mass scale," she said. "And the infusion of private money that set in motion all manner of things, including drop boxes that were not well-regulated and not monitored," as officials said.
Toss in "dirty voter rolls" and "that was a one, two, three knock-out punch," Engelbrecht said of transparency in the 2020 election results. "The calculus was played out with precision and massive impact."
The nation's future depends on how Americans restore faith in their electoral process before the next presidential election, she noted. She added that she's relieved there has been no violence in the wake of "a stolen election."
"Thank God America continues to be an example to the world" in that groups like TTV are "still pursuing the truth, and we will be a stronger nation as a result," sje said. "That is what I am fired up about."
Election Integrity Efforts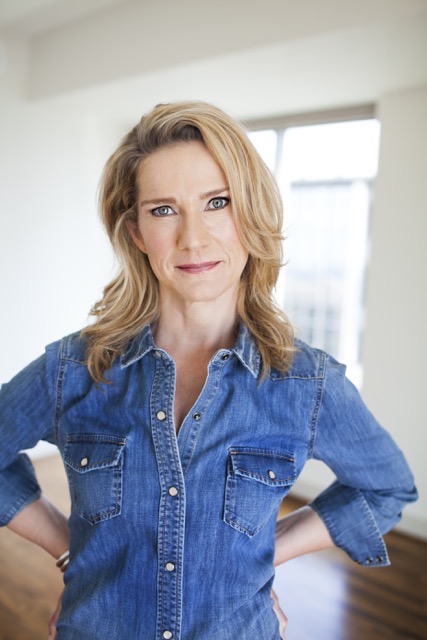 In the two years since the 2020 election, election integrity reform has been enacted in "fits and starts" in state legislatures, with Republican-led Georgia, Texas, and Florida taking action to address "the illegality of ballot-harvesting, Engelbrecht said.
"Wisconsin and Pennsylvania are trying to move forward through the courts or the Legislature to get rid of the drop boxes, which is great," she added. "People are waking up. I am very encouraged."
A decade ago, Engelbrecht was known as "the voter fraud lady from Texas," and not many, especially elected officials, were eager to hear from her.
Now, "the voter fraud lady from Texas" is very much in demand—so much so that Engelbrecht no longer stages poll watcher training across the country or conducts seminars on elections law. Both programs are available on TTV's website and used by a constellation of volunteer-manned local grassroots groups.
She said that now, there are so many groups engaged in election integrity, with much focus on training.
"If we helped create that template and other groups are now doing it, it's awesome."
Learning the intricacies of state election laws is essential to understanding how fraud can be inherent in the process and how ballot harvesting has become a profitable business in some urban areas across the country, Engelbrecht said.
"The challenges that we face are layered and deep and granular. There is a deep and twisted learning curve in understanding the election process. Things are not what they seem," she said. "There are all sorts of alleys and trap doors."
She said it takes patience, triple-checking data, and "always one-step-at-a-time reverse-engineering everything" to gain traction.
"You have to learn to be strategic and practical," Engelbrecht said. "So to me, I'm most grateful that America is now aware and asking tough questions. The most challenging question is, the most important point of all of this is, 'What do we do?'"
What Do We Do?
Engelbrecht encouraged her fellow Americans of all political persuasions who want transparent voting systems to continue lobbying for overhauls of voter registration rolls and urged voters to stay in contact with their state lawmakers.
"The reality is, the key is activism … being part of the process. It will result in an engaged electorate, a united America," Engelbrecht said. "We have to knead ourselves back together. We need two parties. We need parity and faith in the elections process."
And that is not a partisan issue, Engelbrecht said. "I talk with kinds of people, and we'll collaborate with any group that supports free and fair elections. We need to stand up and remind ourselves that there are more of us" than those who oppose election reform, she said.
Blockchain Solutions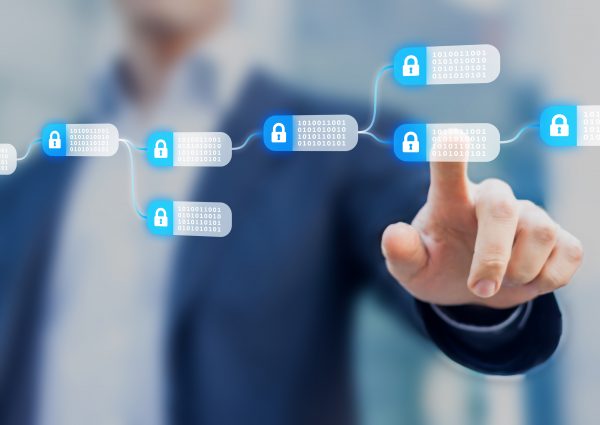 If she had her way, Engelbrecht said she "would employ technology" to enhance election integrity to a greater capacity than it is used now.
"Blockchain, it's transparent and still secure," Engelbrecht said, adding that the emerging technology affords individual anonymity, state sovereignty, and "personal liberty."
"If you move in that direction, you can employ more efficiencies," she said. "There is no reason why we can't use technology. Blockchain can prove residency and citizenship in real-time. As a distributed ledger, you don't have to worry about being registered in more than one place."
However, Engelbrecht said she doesn't expect serious discussions about adopting such systems anytime soon.
As with purging voter rolls after each election cycle, cost and access are cited as prohibitive, but the real reason for rejecting innovation is that the status quo works for the incumbents who represent entrenched interests that sustain the system, she said.
"If elections are really the cornerstone of our democracy," Engelbrecht said, no expense should be spared in ensuring the sanctity of the vote.