The Amsterdam-based Market Information Research Foundation (SOMI) sued the video-sharing platform TikTok on behalf of 64,000 Dutch parents, seeking 1.4 billion euros (about $1.7 billion) for allegedly collecting data from millions of children.
Meanwhile, TikTok has updated its privacy policy in the United States with regard to collecting personal data such as facial and voice recognition.
According to Dutch media, on June 2, SOMI filed the lawsuit in a court in Amsterdam against the Chinese social media app for violating the European Union's data protection law. The organization claims that TikTok is collecting the data of children without proper permission, that some videos on the platform can be harmful to children, and that the company neglects to ensure the safety and privacy of children.
In addition, SOMI pointed out that TikTok collects far more data than it needs for marketing.
About the decision to file a lawsuit, SOMI co-founder Cor Wijtvliet told Dutch media RTL Nieuws, "A court decision can directly restrict the practices of TikTok and other social media platforms. … We have sent letters of complaints to TikTok and several European supervisory authorities in the past year, but have not seen any substantive results. That is why we have decided not to wait for the investigations by the authorities and to take legal action ourselves."
In response to Dutch media, a spokesperson for TikTok told RTL Nieuws that the privacy and safety of its users have "the highest priority." According to the company's policy, TikTok can only be used by children who are at least 13 years old, and minors need parental consent. However, the policy hasn't been enforced.
TikTok, which is owned by Chinese company ByteDance, is known in China as Douyin. The video-sharing app is very popular among youth all over the world.
The company was involved in a lawsuit earlier this year in Italy, when a 10-year-girl died during a video challenge on TikTok. The app has also been sued in the UK for billions of dollars over the use of the data of millions of children.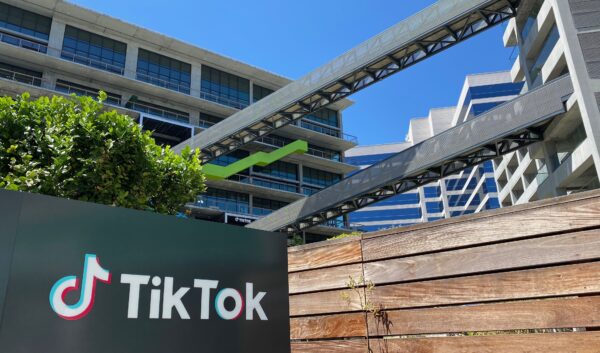 Meanwhile, TikTok has updated its privacy policy in the United States. On June 2, the company notified users that the app might collect more biometric information, including "faceprints and voiceprints." When American media The Verge reached out to TikTok for comment, TikTok didn't explain what these terms mean and why it needs access to the information.
Until now, only a few U.S. states have enacted biometric privacy laws, including Illinois, Washington, California, Texas, Arkansas, and New York. If TikTok only requires consent "where required by law," this may mean the Chinese company can collect users' data without needing to inform them.
Beijing passed the National Intelligence Law in 2017, which requires Chinese citizens and companies to collect intelligence for the communist regime.
In May, the U.S. Homeland Security and Governmental Affairs Committee approved a measure to ban TikTok on government devices, due to concerns the Chinese app poses a threat to national security.
TikTok did not respond to a request for comment.