Three former homeland security officials from the Trump administration are set to join the Heritage Foundation, where their focus will include countering threats posed by the Chinese Communist Party (CCP), the conservative think tank said in a statement.
Chad Wolf, the former acting secretary of the Department of Homeland Security, Ken Cuccinelli, the department's former deputy secretary, and Mark Morgan, the former acting commissioner of Customs and Border Protection, will join the Heritage Foundation as fellows in the Davis Institute for National Security and Foreign Policy, starting Feb. 1.
"With the addition of Chad Wolf, Ken Cuccinelli, and Mark Morgan, Heritage has assembled an all-star team with significant policy expertise on issues related to homeland security, immigration, and China," Heritage Foundation President Kay James said in the statement.
"Heritage was already a leading voice to shape these policy issues," James said. "We're now taking our work to the next level as we confront an emboldened Biden administration that seeks to undo many of the accomplishments of the past four years."
Each will do work at the think tank that reflects their respective areas of responsibility when they served under President Donald Trump, and all three will in some way be involved in countering the threat posed by China's communist regime.
Wolf will work on projects related to national security, China, and cyber policy, and will provide insights on how the CCP affects homeland security.
"Chad never flinched in the face of nationwide riots, increasing hostility from China, and other threats America continues to confront," James said.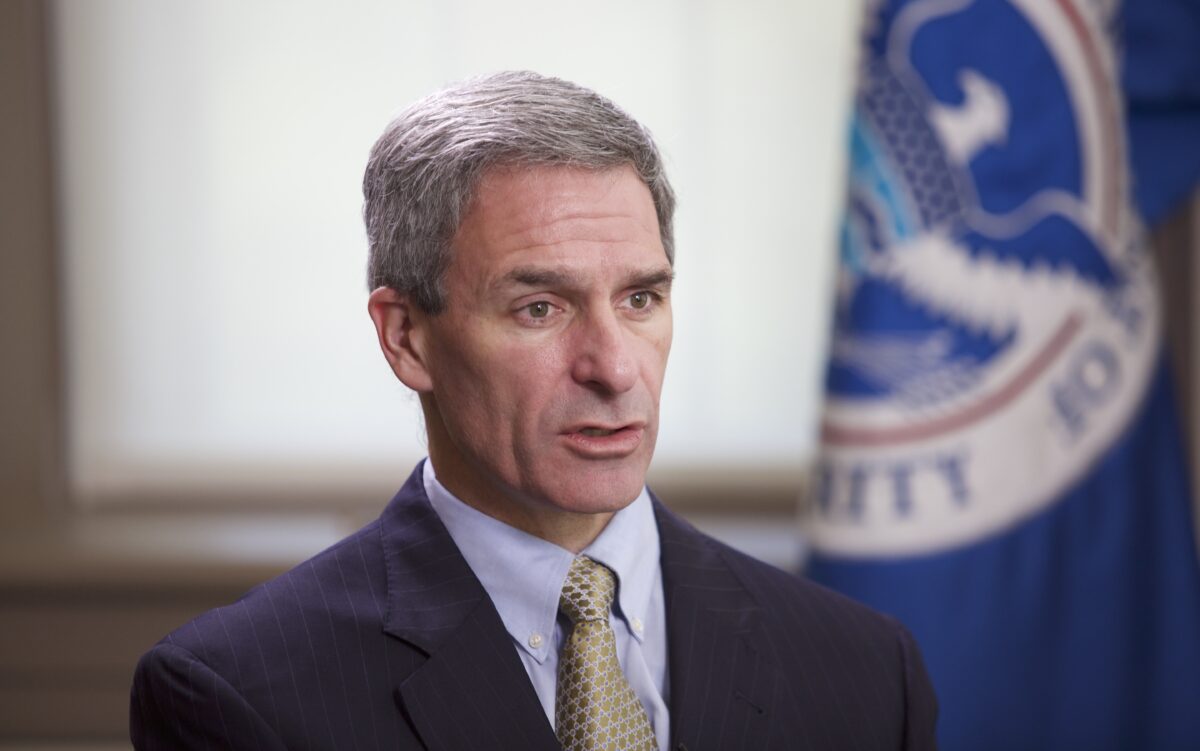 Cuccinelli will concentrate on immigration and border security, and will also "provide insights on what immigration programs Chinese nationals use and exploit and recommendations on what the current administration should do to check the Chinese Communist Party," the Heritage Foundation said in the statement.
"President Trump tapped Ken to serve as deputy secretary of Homeland Security, where he continued reforming America's immigration system; worked to combat the scourge of human trafficking; was actively involved in the vice president's COVID Task Force; and oversaw the protection of federal personnel and facilities during last year's civil unrest," James said.
Morgan will focus on border, immigration, and public safety policies, along with China-related asylum issues.
"Mark has demonstrated that common-sense solutions can reduce illegal immigration and improve our nation's safety and security," James said.
The trio are among the most recent Trump-era officials to join conservative think tanks, with former Secretary of State Mike Pompeo joining the Hudson Institute.
"I am pleased to be joining Hudson Institute and look forward to contributing to its mission of promoting American leadership and global engagement," Pompeo said.
The institute, which is well respected among the conservative community, said in a statement that Pompeo will come on as a distinguished fellow.
"From his leadership in promoting peace between Israel and its Arab neighbors to confronting strategic threats to the United States, Secretary Pompeo has been among the most consequential secretaries of State," said John Walters, president and CEO of Hudson Institute. "It is an honor to have this outstanding public servant join Hudson Institute."