Three Die in Six Days on Unsafe Highway Bridge in China
December 24, 2011 3:20 pm Last Updated: October 1, 2015 2:56 pm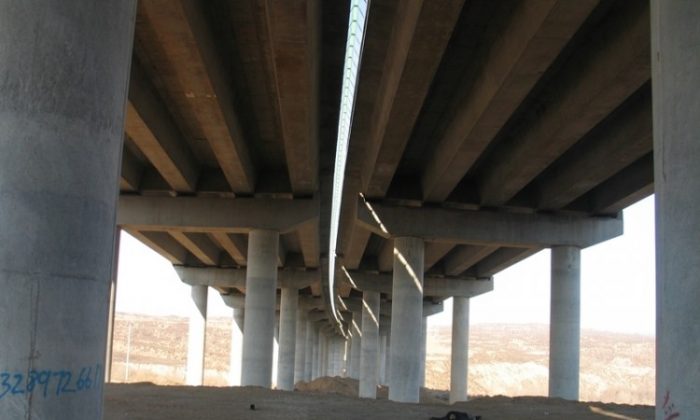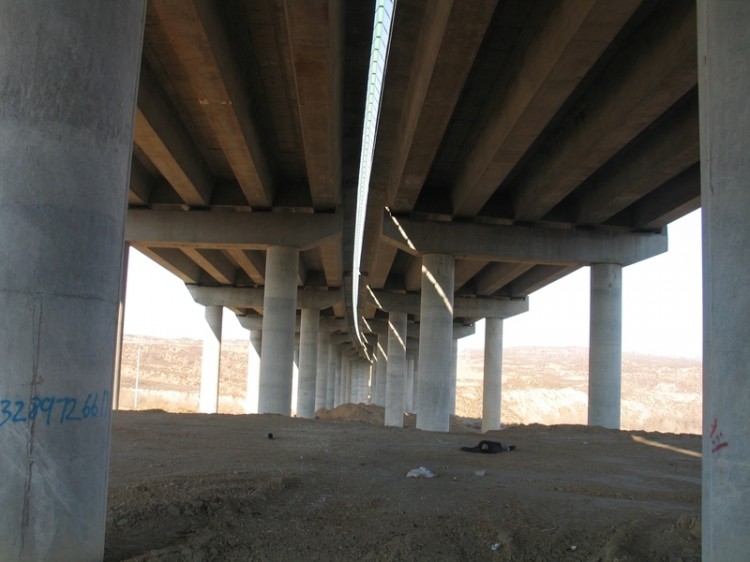 Three people have died in the span of six days after a bridge was newly opened over the Yuyang River in the central Chinese province of Shaanxi. All of the casualties resulted from pedestrians falling into the gap between the two lanes of the bridge.
A policeman who spoke on condition of anonymity said that bridges are usually designed without a gap between the lanes. If there is a gap, it needs to be blocked completely using metal wires to prevent people from falling through, he said. The Yuyang Bridge is about 50 meters high, and the gap between the lanes is about 1.6 feet. With a fence of less than 1 meter high on either side of each lane, people are tempted to try to cross.
Just below the bridge last week lay the body of a driver from Jiaozuo, Henan Province. The driver, surnamed Wang, fell off from the bridge at 1 a.m. on Dec. 14.
"We took turns driving. I think there was a traffic congestion at the time," said his co-driver, surnamed Zhang. "I was sleeping, and was woken up by the driver of the car behind me. He told me that traffic was moving. Then I realized that Wang was gone. We looked along the edge of the bridge. With a flashlight, I saw a person lying under the bridge. We called the police right away."
"Maybe he got out of the car to check out the congestion, and fell over the fence into the gap between the two directions," another driver said. "He's been a truck driver for a dozen years. He's 42 years old with three kids."
Five days before this accident, two garbage collectors also fell through the gap and died. The two men, surnamed Zhang and Li, were heading for Yuyang on their motor tricycle on the evening of Dec. 9. After the tricycle ran out of gas on the bridge, they called for a gas delivery. When the deliveryman arrived, he could only find the tricycle but no person. It wasn't until around noon of Dec. 11 did their family members find the two bodies under the bridge. Police concluded that they fell when trying to climb over the gap between the lanes.
The Yuyang Bridge was designed by Yulin Municipal Road Design Institute. The institute's deputy director, surnamed Huang, said that the bridge was designed according to construction codes. Pedestrians are prohibited from crossing. He said it is not the fault of the design if people don't follow the rules.
Read the original Chinese article.