Japan's Ashikaga Flower Park in Tochigi is reportedly the only place in the world that has an almost 150-year-old majestic wisteria plant, making the park a major travel destination. The grand wisteria proudly thriving in the park's care is truly a breathtaking sight to behold.
With its purplish-pink flower-loaded vines hanging down safely from a support grid across an area of over 10,650 square feet (approx. 989 square meters), this gorgeous great wisteria undoubtedly casts a spell on its admirers as if they are in a fairyland.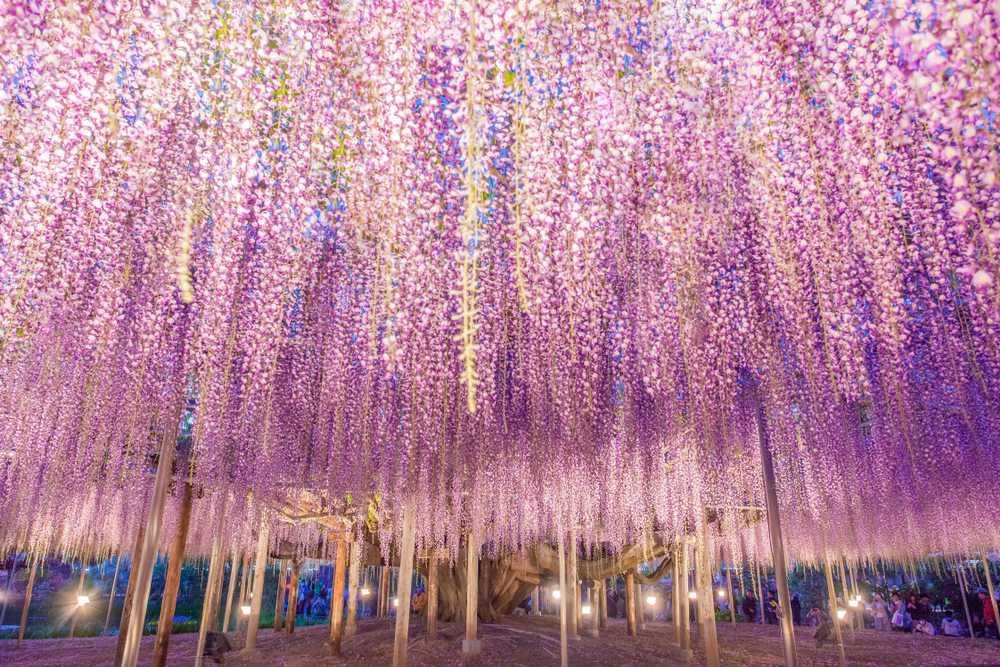 Given the plant's age and its massively outspread branches, the great wisteria has been braced with steel beams to support its vibrant canopy. The result is the stunning "flower umbrella," which makes it an amazing spectacle of its own kind.
Photographers, plant lovers, and tourists from all over the world can't resist appreciating the beauty of its gorgeous "pink cloud" elegantly hovering above the green grass.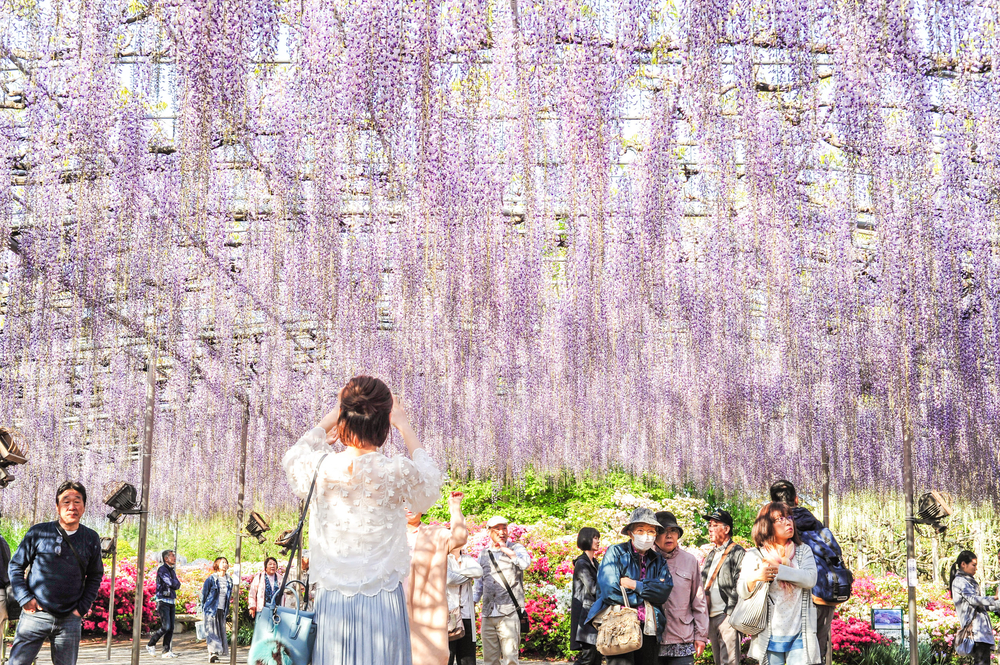 The great wisteria looks simply striking during daytime, but its beauty ascends to yet another level at night, with the night lights making the entire landscape purely a magical place to be at.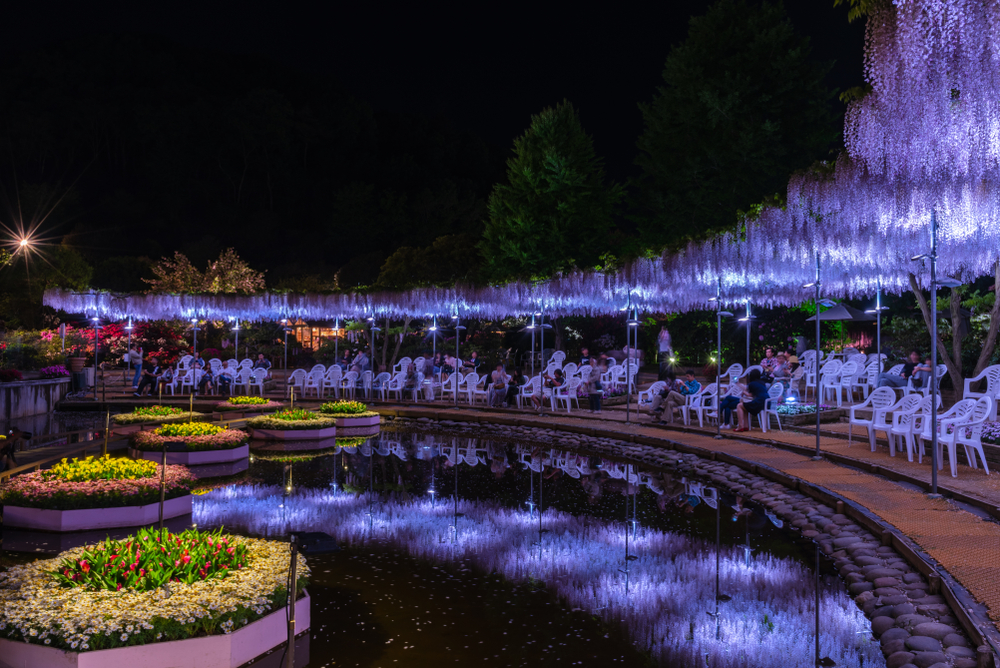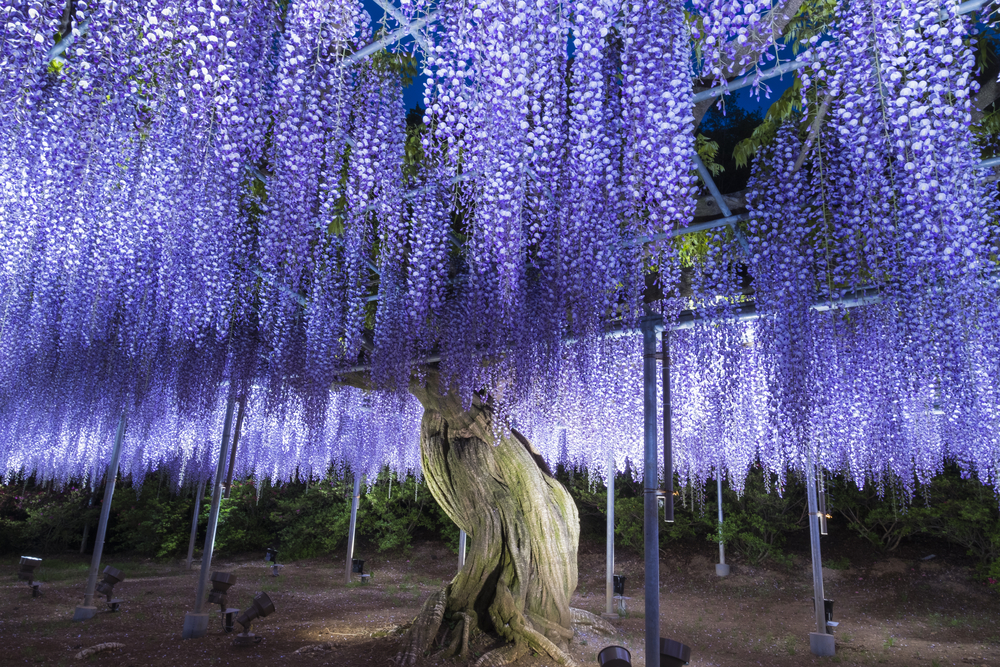 Wisteria scientifically belongs to the vine family, Fabaceae, and is not really a tree. The plant is a fast grower and flourishes well in full sunlight.
The best time to see the mighty wisteria in its full glory at Ashikaga Flower Park is from mid-April to mid-May. The theme park spans over an area of 94,000 square meters (approx. 1,011,808 square feet), located in Tochigi Prefecture's Ashikaga. The park's website has listed the wisteria sightseeing season as the "Wisteria Story."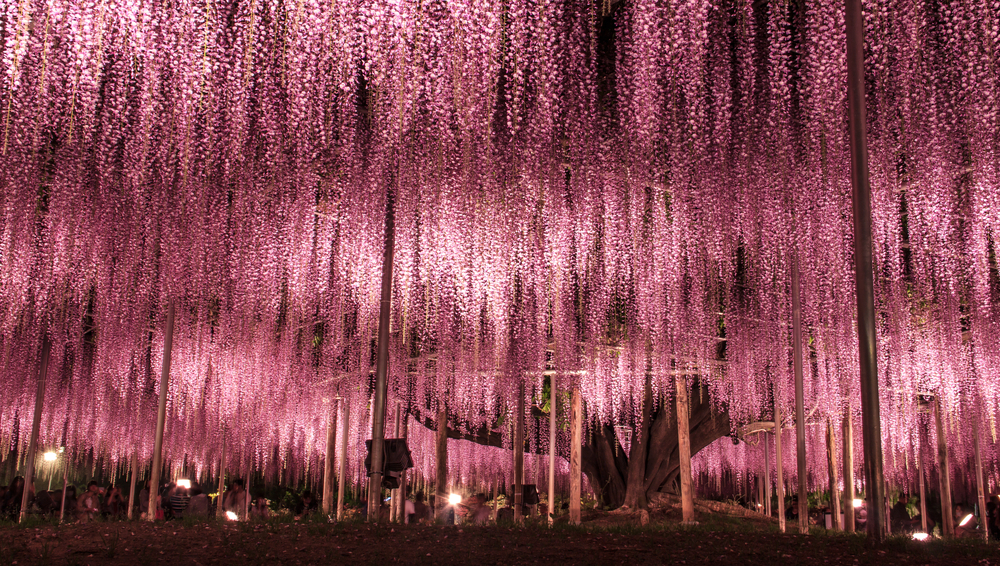 "Each year can be roughly divided into eight thematic chapters. Several hundred flowering plants and trees display their attractive hues at each stage," notes the Ashikaga Flower Park, popularly known as the flower haven in all seasons.
The park showcases a variety of flowers but its most famous night views are the spectacular illuminations of "The White Wisteria" and "The Great Wisteria," which make one's short visit to the park a memory for a lifetime.
Here are some of the chosen photos from Ashikaga Flower Park. Enjoy!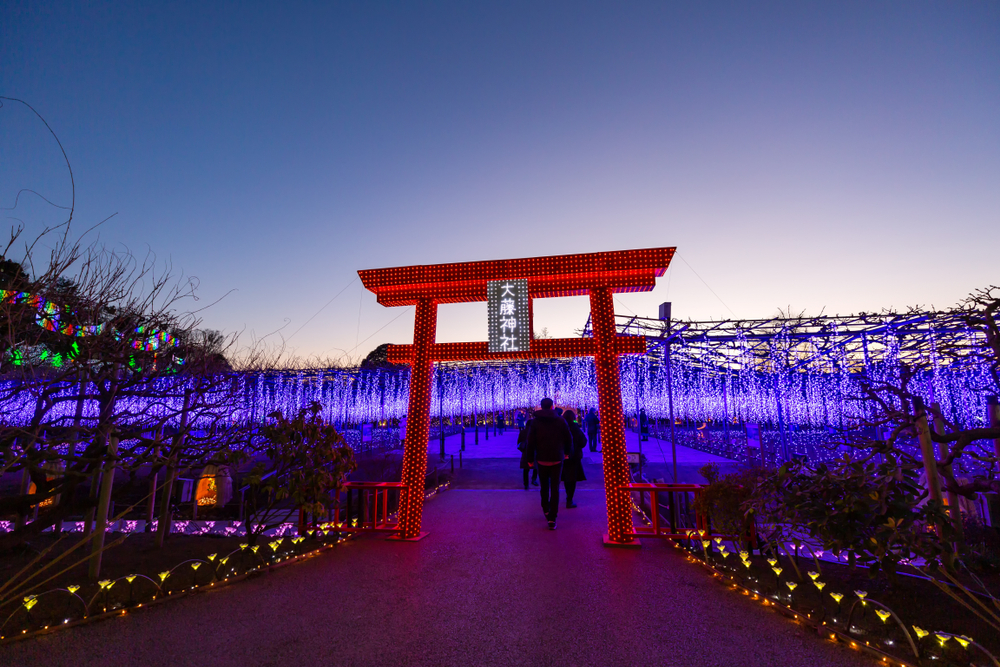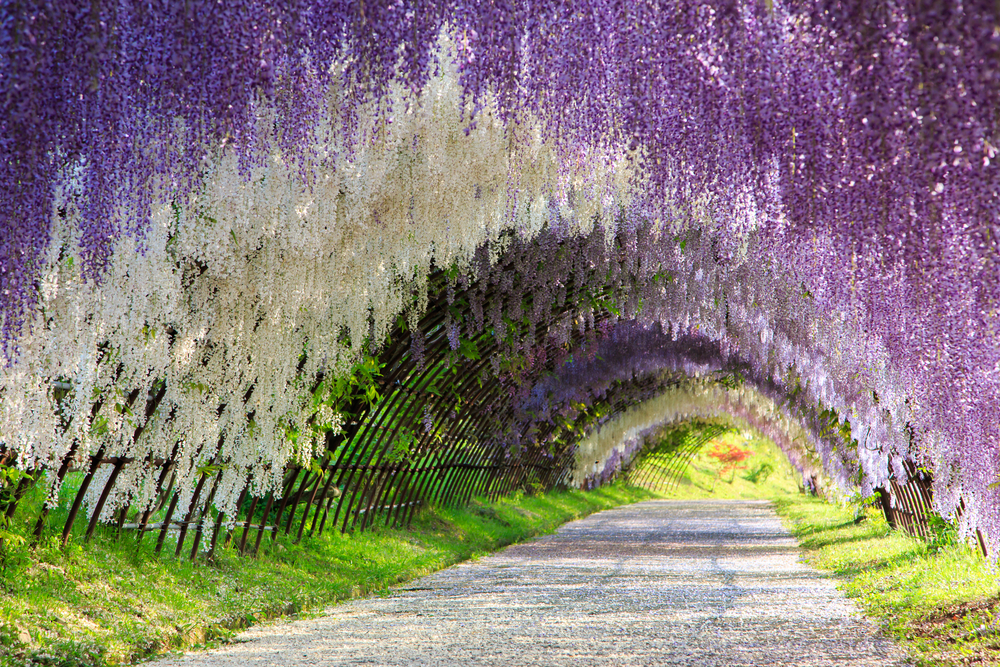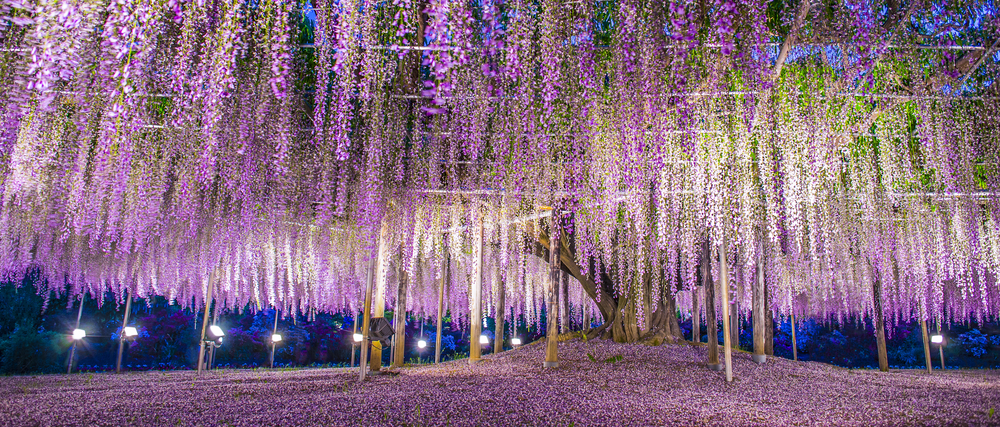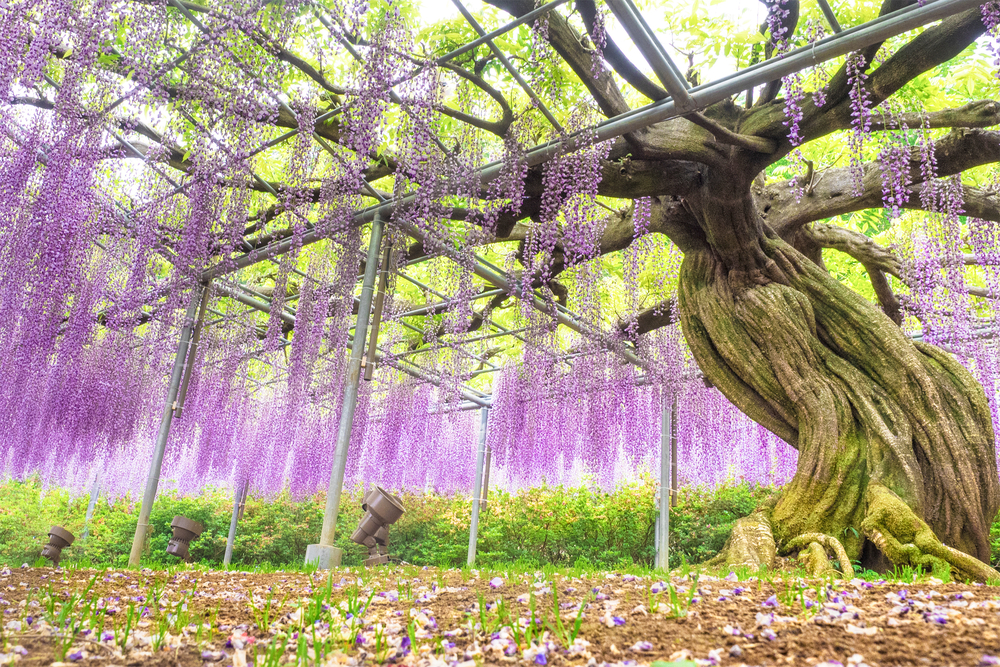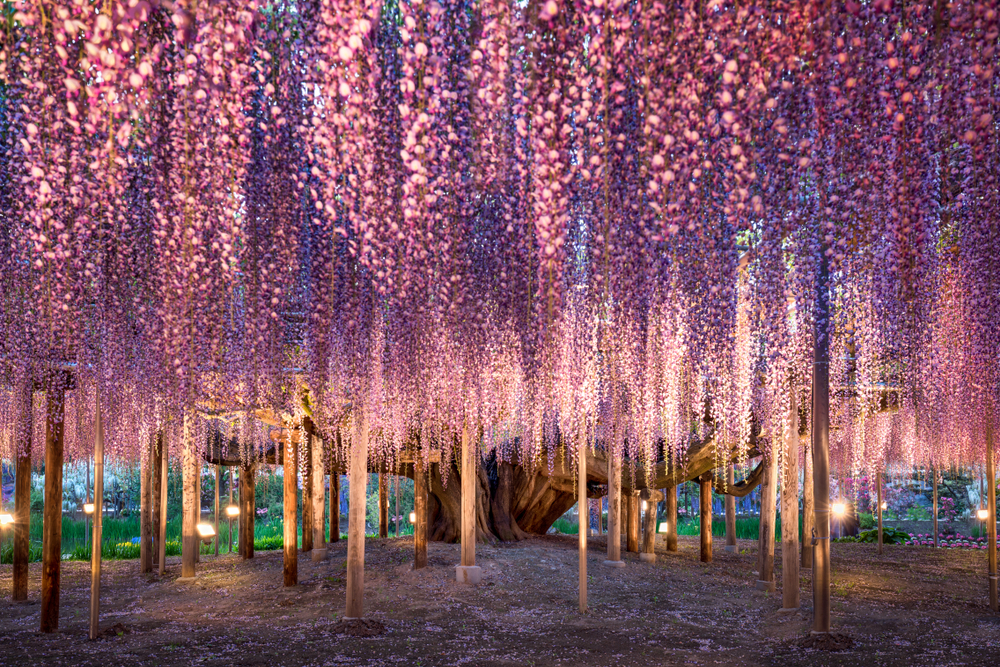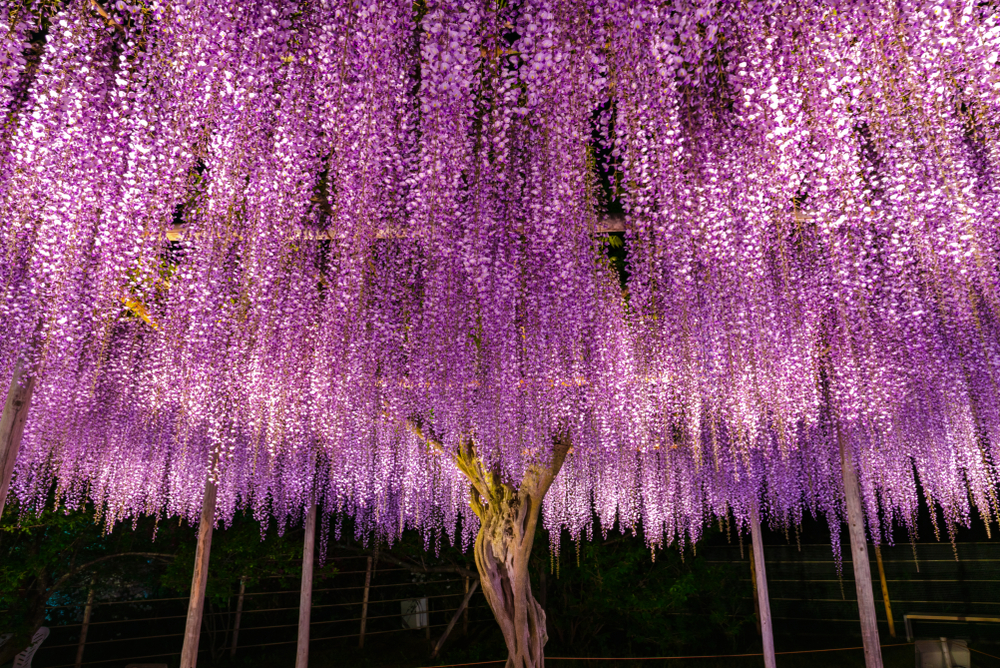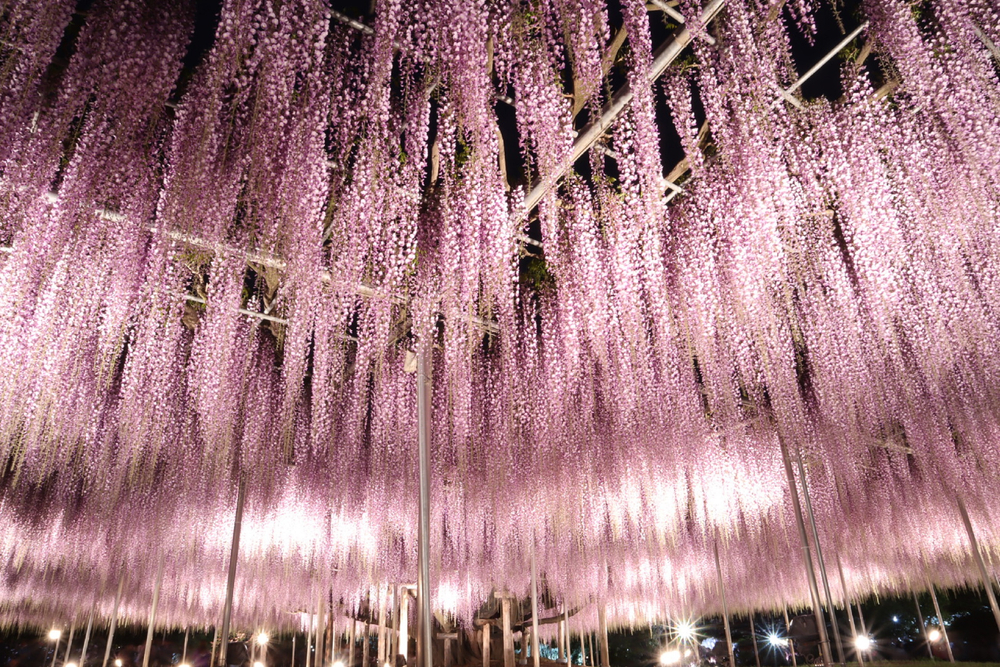 Share your stories with us at emg.inspired@epochtimes.com, and continue to get your daily dose of inspiration by signing up for the Epoch Inspired newsletter at TheEpochTimes.com/newsletter