The York Theatre Company hits the ground running (and tapping) with its new musical revue "Cheek to Cheek: Irving Berlin in Hollywood." Conceived, directed, and choreographed by the sure hand of Randy Skinner, the show salutes the master tunesmith's contributions to the silver screen.
The impact of Irving Berlin (1888–1989) on American music cannot be underestimated. He wrote approximately 1,500 songs (music and lyrics) during his lifetime, many of which have gone on to become popular standards.
In addition to showcasing a wide range of Berlin's most famous film offerings, "Cheek to Cheek" includes movie numbers that have long since faded from the public consciousness—that is, unless you are quite the musical film buff.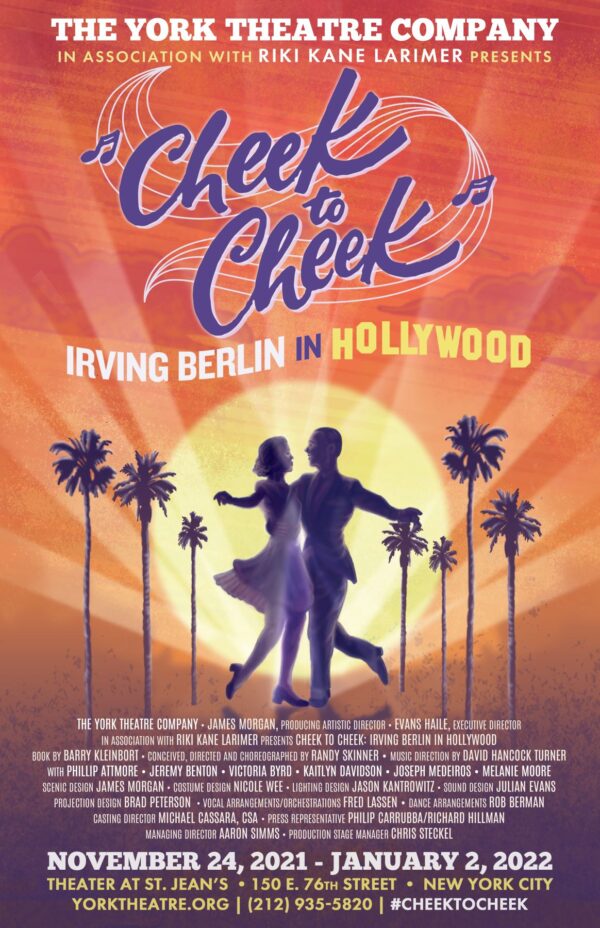 Dance to the Music
Just as important as the music is the dancing that often accompanies it, which includes everything from slow, elegant waltzes to rousing tap numbers. Anyone remember the dance crazes "The Piccolino" or "The Yam," both of which were inspired by Berlin tunes of the same name? They first appeared in the films "Top Hat" and "Carefree," respectively.
The importance of dance is particularly evident when the company displays some of the songs that Berlin wrote for Fred Astaire and Ginger Rogers. Berlin himself once remarked that while he originally wrote his music to be sung, with Astaire and Rogers he wrote the music to be danced.
Skinner and company more than step up to that challenge, particularly with "Let Yourself Go," "Change Partners," "Isn't This a Lovely Day?" and the title tune. Other especially enjoyable musical numbers presented include the comedic "My Walking Stick," the highly energetic "Drum Crazy," the very graceful "The Best Things Happen While You're Dancing," and the highly athletic "Back to Back."
A Musical Story
Linking the different numbers together is a narration that is both insightful and amusing. Barry Kleinbort's book offers a firm grasp of the material without making it seem either too dense or too repetitive. Kleinbort sums up Berlin's influence as the new century was getting underway: "Over the next five decades, Irving Berlin produced an outpouring of ballads, dance numbers, novelty tunes and love songs that defined American popular song for much of the century."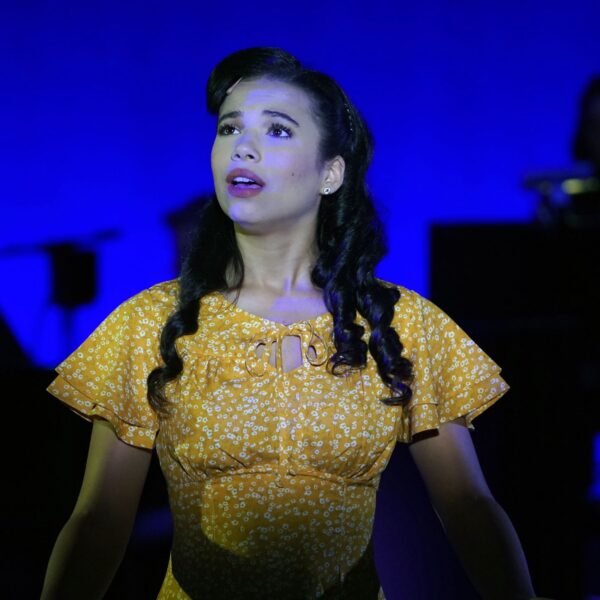 Cast members take turns imparting various information, all of which helps to explain just who Berlin was, along with the challenges he faced and the very shrewd business sense he developed. An important example of his business acumen is how once, instead of signing with a major film studio, he offered his services to a less prestigious one for less money up front in return for significant creative control as well as other financial incentives.
Other interesting bits of trivia include how Berlin came up with the premise for the 1942 film "Holiday Inn." This was also the movie that introduced his song "White Christmas," a tune that would earn Berlin his only Academy Award out of nine nominations and that is still ranked as the most popular song of all time.
In a particularly nice touch, "Cheek to Cheek" also contains one relatively unknown Berlin number: "I Used to Play It by Ear." Written in 1965, the song was from his final and ultimately unfinished Hollywood effort. The project was partly autobiographical, and he worked on it for six years. A management shakeup at the studio in question (MGM) coupled with the changing tastes of audiences caused the project to be abandoned.
Cast Standouts
The six-member cast all acquit themselves well. Among the particular standouts are Phillip Attmore and Jeremy Benton in "My Walking Stick," Kaitlyn Davidson and Benton in "Cheek to Cheek," Attmore, Benton, and Joseph Medeiros in "Drum Crazy," Melanie Moore in "Isn't This a Lovely Day?" and Medeiros and Victoria Byrd in "Count Your Blessings (Instead of Sheep)," the last from the 1954 movie "White Christmas," which would turn out to be Berlin's last completed film.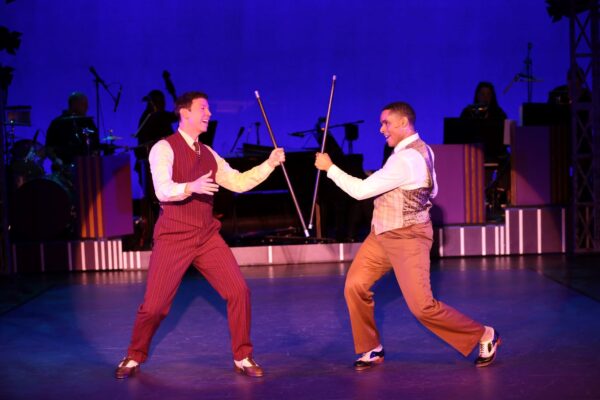 The accompanying orchestra is also on point, although only Louis B. Crocco on percussion really gets a chance to stand out, thanks to his work on "Drum Crazy." Credit must also go to Fred Lassen for his vocal arrangements and orchestrations, as well as to David Hancock Turner for his work as musical director and for providing additional orchestrations.
From start to finish, "Cheek to Cheek" makes for a very scintillating and altogether fun experience.
"Cheek to Cheek" can currently be seen at the York's temporary home at Theater at St. Jean's.
'Cheek to Cheek: Irving Berlin in Hollywood'
Theater at St. Jean's
150 E. 76th St.
Tickets: 212-935-5820 or YorkTheatre.org
Running Time: 1 hour, 30 minutes (no intermission)
Closes: Jan. 2, 2022