Commentary
The Chinese Communist Party (CCP) is gnawing at the roots of democracy worldwide. Recently, its influence operations targeted the U.S. midterm elections. Now, it seems, the CCP has its eyes firmly set on the United States' neighbor, Canada.
In early November, Canadian Prime Minister Justin Trudeau claimed that China attempted to undermine Canada's democratic institutions.
"Unfortunately, we're seeing countries, state actors from around the world, whether it's China or others, are continuing to play aggressive games with our institutions, with our democracies," Trudeau said.
Indeed, we are. One of those countries happens to be Canada.
Now, before going any further, it's important to state the following: The CCP poses a grave threat to democracy. At the same time, however, other, more "benign" threats exist. These threats come from countries traditionally associated with liberty and respect for human agency—countries like New Zealand, Australia, and, of course, Canada.
To understand Canada's current situation, let's start by discussing the trucker protests that occurred earlier this year. For the uninitiated, the Freedom Convoy protests, which began in Ottawa in January, were in direct response to a mandate requiring all Canadian cross-border truckers to be fully vaccinated against COVID-19.
However, as the Council of Foreign Relations (CFR) noted, rather accurately, the protests were less a reaction to the actual mandate and "more a reflection of the general frustration with the pandemic-related restrictions of the last couple of years." That's because Canada's restrictions were among the most severe in the Western world.
During this time, many Canadians gradually lost their minds. Some, it seems, still haven't retrieved them. Earlier this year, around the same time as the Convoy protests were heating up, a sobering poll showed that more than 25 percent of Canadians supported jail time for the unvaccinated. Such radical beliefs are a product of the environment that Trudeau and his colleagues have created, one steeped in paranoia and suspicion. They have managed to turn a once respectable country into a surveillance state governed by people only too willing to punish the populace.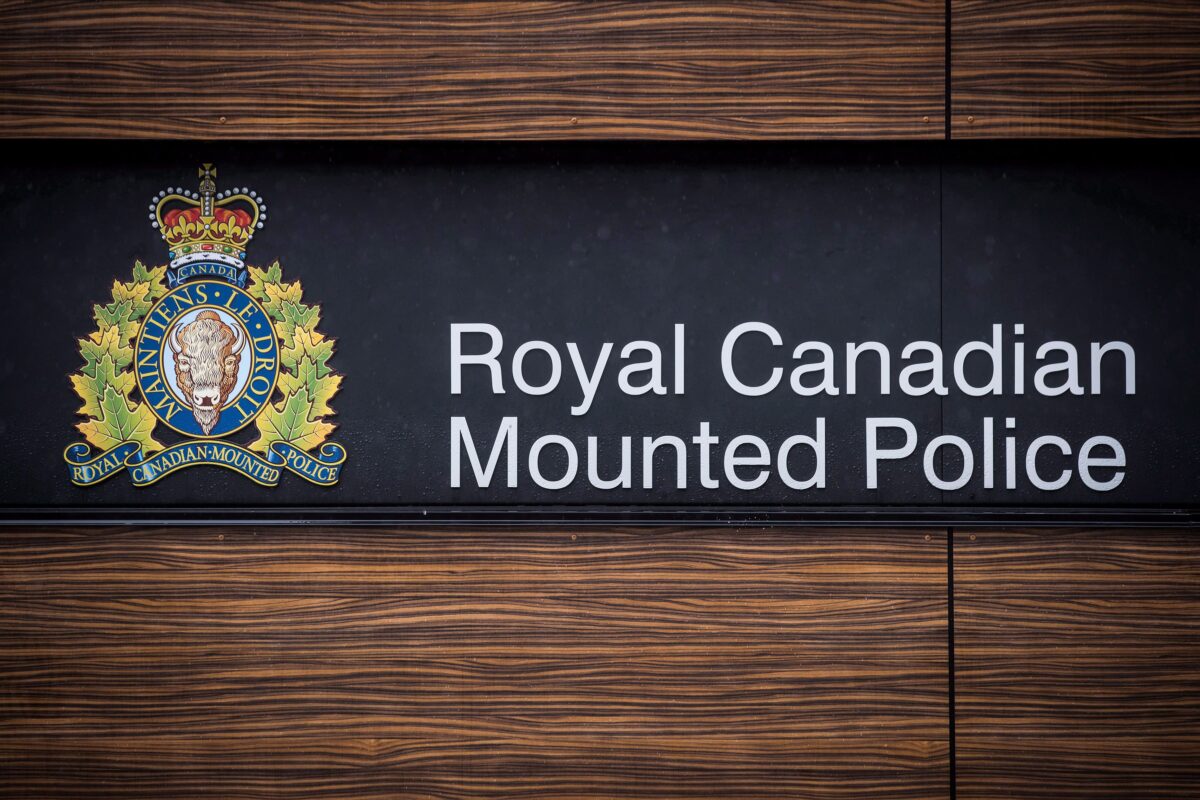 It recently emerged that the Royal Canadian Mounted Police (RCMP), Canada's national police force, uses a whole host of facial recognition tools to monitor citizens. According to Canada's privacy commissioner, this was a serious violation of the country's privacy laws.
This is not the RCMP's first time at the facial recognition rodeo. In 2020, The New York Times published a bombshell piece on Clearview AI, a facial recognition platform designed to assist law enforcement agencies. According to the piece, Clearview took 3 billion images of people from the internet (without asking for permission) and sold access to these images to law enforcement agencies. The RCMP has used Clearview AI facial recognition technology, a direct violation of Canada's Privacy Act. Although the RCMP initially denied using the invasive tech, the truth has a funny way of rising to the surface. Although the RCMP has ended its partnership with Clearview, it has signed contracts with other companies to use invasive facial recognition tools.
The RCMP's behavior is not an anomaly; it appears to reflect the Canadian government's duplicity. Freedom of expression is one of the cornerstones of a democratic society. However, in Canada, freedom of expression is under attack. According to Mr. Trudeau, free speech has limits. It's okay to speak your mind, as long as what you say echoes what the Canadian government preaches.
As I write this piece, the prime minister and his colleagues are working on Bill C-11, an internet censorship bill that seeks to give the Canadian Radio-television and Telecommunications Commission (CRTC) the power to moderate and edit user-generated content on social media platforms.
The Canadian government is also hoping to pass another controversial bill, Bill C-18, which would see online platforms promote media outlets that have received a special designation from the federal government. In other words, if the bill is passed, media outlets pushing pre-approved narratives will receive preferential treatment. Heterodox thinkers, on the other hand, will be left behind.
Some authors now fear that Trudeau and his colleagues are ushering in a censorship state. Of course, some could argue, rather justifiably, that they have already successfully ushered in this dystopian-like state. The Canadian people, known around the world for being polite, patient, and generally decent people, deserve much better than the treatment they are currently receiving.
Views expressed in this article are the opinions of the author and do not necessarily reflect the views of The Epoch Times.