Many brave souls fought tirelessly to find survivors in the aftermath of 9/11 even though, as the hours and then days passed, all hope seemed lost. Amongst the rescuers who participated in the evacuation and rescue were a number of canine heroes that helped save lives.
These hero dogs deserve a moment.
Around 10,000 first responders were deployed to the scene of "ground zero" along with 300 dogs. Due to the nature of the buildings' collapse, few survived. At the time, there were reports that several of the dogs started experiencing depression because they couldn't find survivors. Yet, a few notable exceptions are worth telling.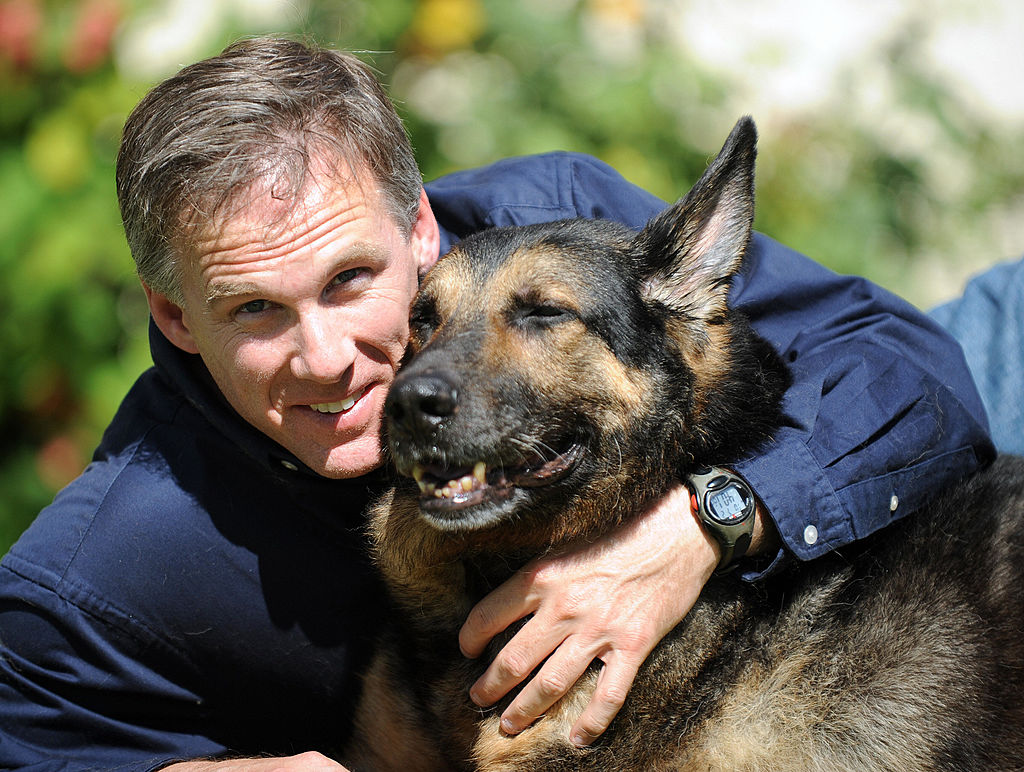 Here are some of the individual canine heroes that took part in the rescue:
Apollo the German shepherd was the first dog on the scene with his handler Peter Davies. They arrived within 15 minutes of the twin towers collapsing, and the dog nearly lost his life in the process of searching for survivors.
Roselle was a Labrador guide dog for one of the building's occupants, Michael Hingson. After the plane struck, Roselle led her owner and 30 other people, who were on the 78th floor, down the stairs of the North Tower. Hingson's brave guide dog stayed calm as debris fell around them, and they descended nearly 80 flights of stairs to safety.
"We had been able to help each other because we were such a good team," Hingson told Express UK.
After the buildings' collapse, the last survivor to be found in the rubble was located by Trakr, a German shepherd that was working with Canadian police officer James Symington. The brave canine discovered Genelle Guzzman-McMilan, who had been trapped under the debris for 27 hours. He likely would have died had it not been for the incredible bravery of Trakr.
Unfortunately, not all the four-legged heroes survived the rescue effort. Amongst the fallen is Sirius, an explosive-detection dog whose kennel was buried under one of the towers as it collapsed.
The last hero pup to pass away was Bretagne the Labrador, who not only participated in the 9/11 rescue but also in several other natural-disaster rescue efforts, including during Hurricane Katrina.
Denise Corliss, a volunteer at Cy-Fair Fire Department in Texas, was Bretagne's handler and had trained the pup starting from nine weeks old. In the aftermath of 9/11, the brave dog and her handler spent two weeks working 12-hour search-and-rescue missions.
"I really believed we could find somebody—anybody!—if we could just get to the right void space," Corliss said, as per Today. "But our reality was much different."
Bretagne retired from active duty at age nine but continued living a life of adventure afterward. For her 16th birthday, she paid a return visit to New York, where she was treated to a "hero dog's birthday," reported BarkPost.
Bretagne passed away in 2016 at the respectable age of 16. The dog was honored with a final salute from fellow officers during her last march into the vet clinic in Texas where she was put down. A second salute followed as her body came out draped in an American flag.
Captain David Padovan told TODAY that "Just because she's a K9 doesn't make her any less part of our department than any other member."
Over 300 dogs contributed in various capacities to the search-and-rescue efforts in the wake of 9/11. And along with their brave human companions, their efforts shall not soon be forgotten.