Whether you realize it or not, you know Ann Turner Cook. Or at least you know her face, albeit from 1927! Cook was the very first, the original, the official number one Gerber Baby, and today, she is a spectacular 92 years old!
But where is she now, and more importantly, what does she look like?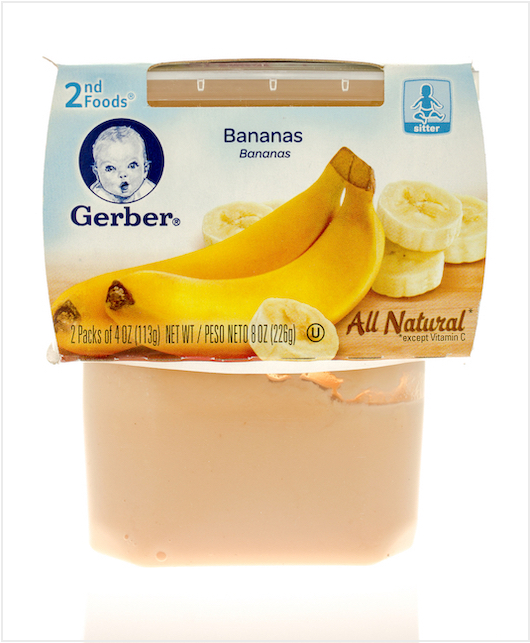 First, a little history. Journey back in time to West-port, Connecticut, in the 1920s. The artist Dorothy Hope Smith asked her neighbor whether she could sketch her adorable 5-month-old daughter; little did she know at the time, but the following year, 1928, baby food brand Gerber would launch a contest to find an official face for their company. Smith entered her simple, unfinished sketch of Ann Turner Cook.
Smith promised Gerber that she would finish the image if her picture won the prize. Entries poured in; allegedly, submissions even included elaborate oil paintings. But the beauty and simplicity of Smith's illustration won the judges over. They even preferred to keep it as a sketch, so Smith never had to "complete" the artwork; it was already perfect.
In 1931, the sketch of baby Cook became Gerber's official trademark. "The drawing became so instantly popular, I think, because it captures the look of an alert, happy, healthy baby," Cook told HuffPost. "I think all parents want that for their own baby."
Despite the innocence of the charcoal sketch, mystery surrounding the identity of the original Gerber baby sparked quite a scandal in the decades that followed. Many people speculated that the sketch was of the actor Humphrey Bogart, whose mother was an artist. Others swore it was Jane Seymour. Many went as far as to claim it was their own baby, and Gerber, as a result, spent years in and out of the courtroom.
Finally, in 1978, Cook's true identity was revealed.
Today, the Tampa native is a retired English teacher who writes successful mystery novels. She is a mother to four adult children, and her children, needless to say, get a huge kick out of their mom's famous past. According to Bernadette Tortorella, a spokesperson for Nestle who bought out Gerber in 2007, Cook now lives in a retirement community in Florida. "She loves spending time with her son and daughters," Tortorella said, according to SFGate, and is "as mentally sharp as ever."
But far from being defined by her role as the face of Gerber, Cook was keen to stay away from the limelight growing up; she has always wanted to keep her fame in perspective. "It's not anything I did myself," Cook told People. "I'm more proud of having earned my master's degree after 13 years as a housewife," she added, confidently, "of having worked my way up to chairman of the English department of a large high school, and of my 29-year marriage."
On Nov. 21, 2018, Cook turned 92, and Gerber honored their original poster baby with a beautiful photo of the adult Cook alongside a loving message on Facebook, a shout-out to the face that launched a million products. "Happy birthday to the original Gerber baby, Ann Turner Cook!" they wrote. Her fans still love her all these decades later, too. "Still kinda look like your baby picture," wrote one Facebook user. "Happy birthday sweet lady that made it happen for babies everywhere!"
"Still beautiful," contributed another. "She looks great for 92!"
Cook even experienced a resurgence of her fame as the original face of Gerber when she met Gerber's 2018 poster baby, Lucas Warren, who incidentally became the company's first "spokesbaby" for Down syndrome. The pair were captured for an adorable photoshoot and a news piece by Inside Edition.
At the age of 92, Cook is an accomplished woman and a doting great-grandmother but will always and forever be the face that the world knows and loves: the cherubic, smiling Gerber Baby numero uno!