Irma, reduced to a tropical storm after lashing the Caribbean as a major hurricane, is now "slowly weaken[ing]" over southern Georgia, according to the latest update from the U.S. National Hurricane Center as of 5 p.m. ET on Monday, Sept. 11.
The system has maximum sustained winds of 50 mph while moving 17 mph north-northwest over Georgia. Currently, the storm is about 150 miles south of Atlanta, hovering over Albany, Georgia, the agency stated.
According to ABC News, seven people have died in Florida due to the storm.
The Weather Channel reported flash flooding in three states as of Monday afternoon.
Officials have declared a flash flood emergency in Charleston, South Carolina.
Officials in Jacksonville, Florida, declared a flash flood emergency in the city, and waters are rising.
The NHC says there is a storm surge warning is in effect for:
– North of Fernandina Beach to the South Santee River
– North of Clearwater Beach to the Aucilla River
And a tropical storm warning is in effect for:
– North of Altamaha Sound to the South Santee River
Irma could send 50 to 60 mph wind gusts and floods to Atlanta on Monday night, ABC reported.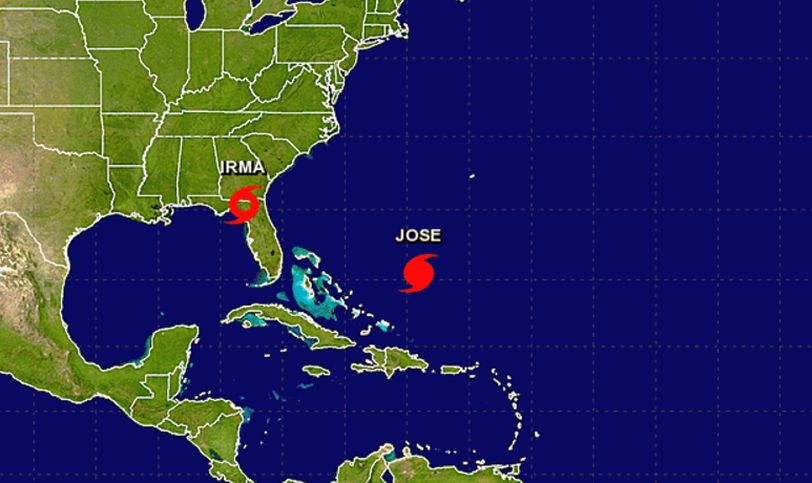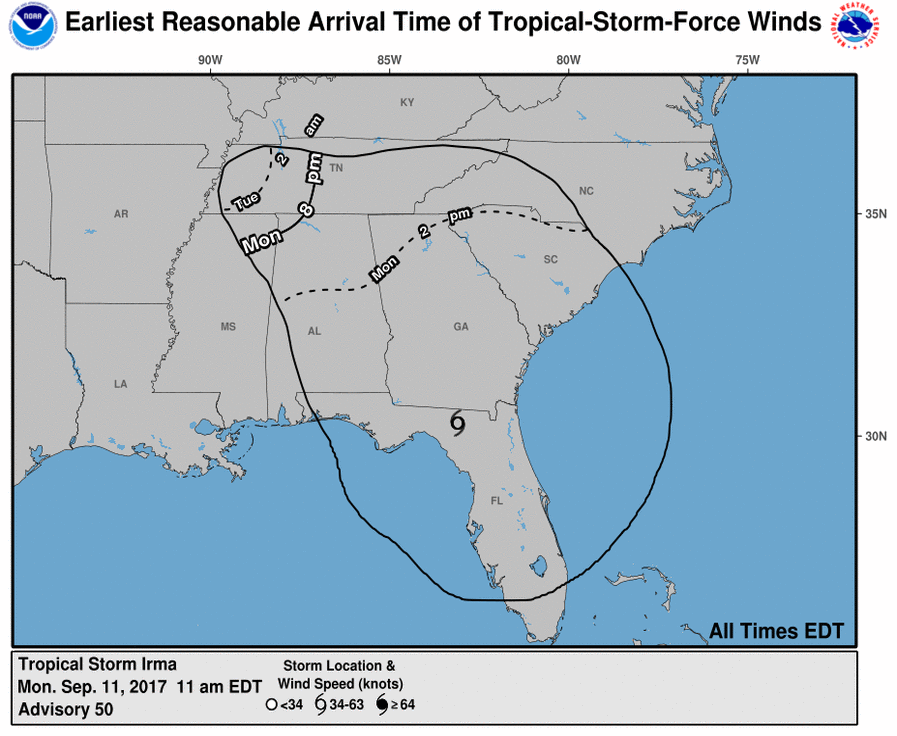 The emergency management director for Leon County said that Tallahassee appears to have been spared from injuries, damage, and flooding, the network reported.
At least 7 million homes and businesses were left without power in the southeastern United States—mostly in Florida, Reuters reported, citing state and local utilities. Some 900,000 customers lost power in Georgia.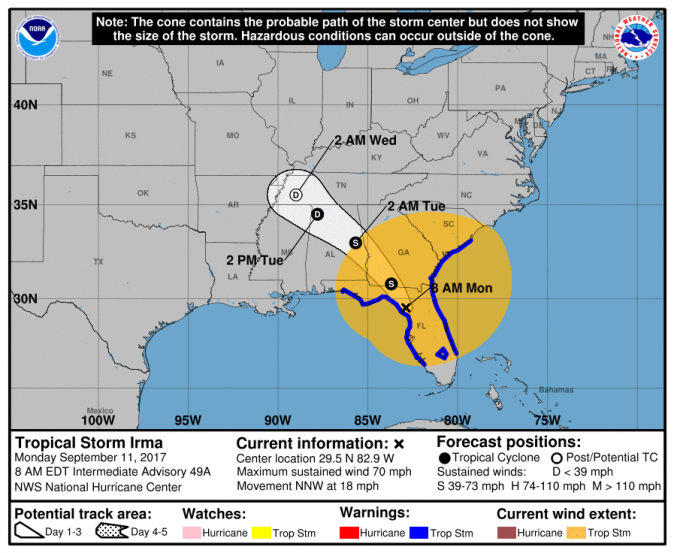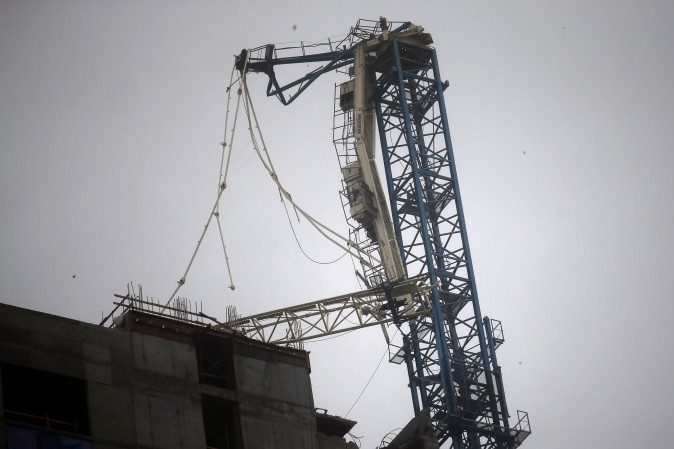 "We've never had that many outages, and I don't think any utility in the country ever has," FPL Chief Executive Eric Silagy said at a news conference on Monday, as the news agency reported. "It is by far and away the largest in the history of our company."
The storm slammed the Florida Keys as a Category 4 hurricane Sunday morning at 9 a.m. before weakening to a tropical storm on Monday morning.