Gov. Jerry Brown has asked President Trump to declare a major disaster for California because of damage from January storms.
The letter sent Friday says the relentless series of storms caused flooding, mudslides, evacuations, erosion, power outages and at least eight deaths. Northern California was hardest hit.
Brown says the storm system was so severe and widespread that state and local governments need federal assistance to continue dealing with the problems it created.
In a separate action, the governor added Amador, Mono and Riverside to the 49 counties included in an emergency proclamation Brown issued last month.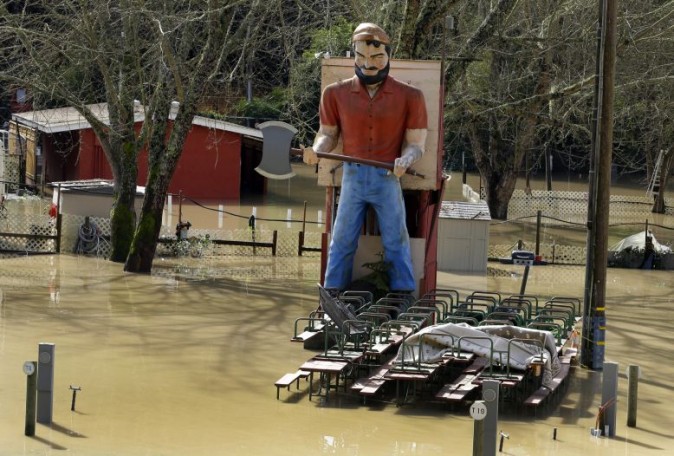 ___
9:32 a.m.
SONOMA, Calif. — The atmospheric river that drenched Northern and Central California, causing at least two deaths, unleashing walls of mud and crumbling part of a major dam spillway, was expected to turn south Friday.
The National Weather Service forecast rain spreading across Southern California, with up to 2 inches of rain in Ventura County northward and less than an inch in Los Angeles County.
Thanks to a wet winter, downtown Los Angeles already has exceeded its annual rainfall total with the season far from over.