The 'Hidden' Link Between Diabetes and Heart Disease
Many Canadians with Type 2 diabetes are unaware that the condition puts them at increased risk of heart disease
August 1, 2018 Last Updated: August 3, 2018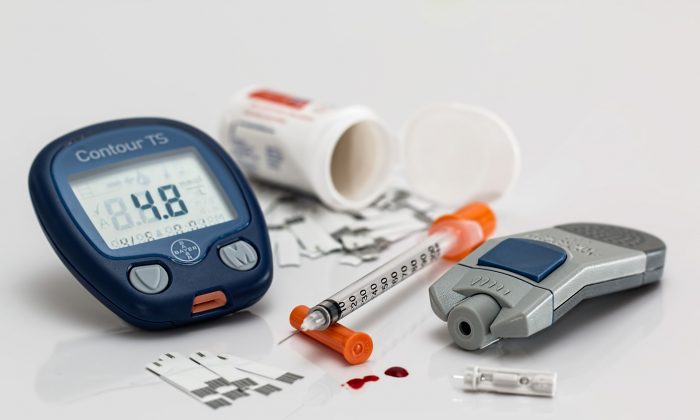 When Brad Yee had a near-fatal heart attack six years ago he was at a loss as to how it could possibly happen. The sports chiropractor from Vancouver was a self-proclaimed fitness addict and in the best shape of his life.
The father of three had gone out for a run with his friends but found himself short of breath and unable to keep up. He thought it was because he was hungry and wanted to go for breakfast, but the driver for the group was worried about him and took him to the hospital.
"Lo and behold, I'd had a full-on heart attack," he said. "I was very lucky. The emerg doc said that had I gone to breakfast with my friends, I probably wouldn't have left the restaurant alive."
Eight years earlier, at the age of 45, Yee had gone for his annual physical checkup. The results showed he was healthy with only his blood sugar being a little high, something his doctor referred to as prediabetes. His glucose levels were not high enough to be considered Type 2 diabetes, but it was something to watch out for.
At the time he, like many Canadians, had no idea that there was a link between diabetes and heart disease.
According to health professionals, many who suffer from Type 2 diabetes are unaware that they are at increased risk of heart disease.
Adults with diabetes are nearly twice as likely to die from heart disease or stroke than those without the condition, the U.S. National Institute of Health says.
In addition, many people with Type 2 diabetes don't display any symptoms, so may be unaware they have the disease, according to Health Canada.
Type 2 Diabetes in Canada
The Canadian Diabetes Association (CDA) defines Type 2 diabetes as a chronic disease in which the body cannot properly use the insulin it produces or does not make enough insulin. Insulin controls the amount of sugar in the blood. Without it, sugar builds up in the blood and this can lead to complications.
While diabetes itself doesn't usually lead directly to death, the complications associated with the condition often do. According to the CDA, Type 2 diabetes can reduce one's lifespan by 5–10 years.
Risk factors include a family history of diabetes, being diagnosed with prediabetes, high blood pressure, high cholesterol levels, and being overweight.
The CDA identifies certain groups as having a higher risk of diabetes, including Asians and South Asians, Africans, Hispanics, and Aboriginals, as well as those who are older or have a lower income.
In 2016, just over two million people aged 12 and older reported being diagnosed with diabetes, according to Statistics Canada. About 90 percent of people with diabetes have Type 2 diabetes.
Heart Disease Risk Factors
John Sawdon, public education and special projects director at the Cardiac Health Foundation, outlined some of the risk factors for heart disease.
"They may have diabetes. May smoke. Probably are inactive. Have a high BMI. Will probably have high blood pressure and/or high cholesterol," he said in an interview.
Sawdon added that the risk of heart disease is especially concerning for women. According to a report from the Heart and Stroke Foundation, women are under-researched, under-diagnosed, and under treated when it comes to heart disease, and they are under-supported during recovery.
There are also uncontrollable factors that can increase the risk of heart disease, such as having a family history of the disease or one's age, according to Health Canada.
Reducing Risk
According to Sawdon, major elements in reducing the risk of or managing Type 2 diabetes and heart disease include a healthy lifestyle and diet, reducing stress, and avoiding smoking. These are also major components in cardiovascular rehabilitation.
Physical activity is important for both prevention and management. According to Health Canada, even just 30 minutes of walking a day can help lower glucose and blood pressure levels.
As for reducing stress, Sawdon recommends practicing mindfulness, making time for oneself, and exploring how to engage with the world differently.
"As a survivor of heart disease myself, when I started to recover from my open heart surgery, I did yoga," he said. "Yoga gave me movement and flexibility, but also really helped me with my thoughts."
When it comes to a healthy diet, Health Canada recommends reducing portion sizes and choosing to eat more vegetables, fruits, and fibre while cutting out high-fat foods, salt, and sugar.
Because he lived such a healthy lifestyle, Brad Yee not only survived his heart attack, but went on to run a half-marathon after he recovered. Today, he continues to take care of his health and works to keep his blood sugar levels down.
"If you're healthy like I was, living a healthy lifestyle, and your blood sugar is out of control, talk to your doctor," he said. "There is a relationship to heart disease and I would hate for anyone to have to go through what I went through."