Texas Gov. Greg Abbott on Thursday informed Defense Secretary Lloyd Austin that the Pentagon's COVID-19 vaccine mandate won't be imposed on National Guard troops in Texas.
"As governor of Texas, I am the commander-in-chief of this state's militia," Abbott, a Republican, wrote in a letter (pdf) to Austin, a Biden nominee.
Abbott has ordered Major Gen. Tracy Norris, the adjutant general of Texas, not to compel any person to get a COVID-19 vaccine, pointing to an executive order he signed earlier this year that forbids governmental entities from mandating vaccination.
"Under this order, General Norris will not punish any guardsman in Texas for choosing not to receive the vaccine," Abbott told Austin. "If unvaccinated guardsmen suffer any adverse consequences within the State of Texas, they will have only President Biden and his administration to blame."
Austin has threatened to cut off funding for National Guard members who don't get a vaccine, and military officials have indicated they will move to oust members who don't get the jab or an approved exemption by mandate deadlines, which vary by force.
Abbott promised to use "every legal tool to me as governor" in defense of Texas members of the Guard facing repercussions.
A Pentagon spokesman told The Epoch Times in an email that the letter was received and officials will respond.
Abbott's stance is part of a growing pushback against the Biden administration's mandate, with a particular focus on the National Guard.
Oklahoma Adjutant General Army Brig. Gen. Thomas Mancino last month ordered a halt to the mandate, citing a directive from Republican Gov. Kevin Stitt.
Oklahoma officials said the governor is in charge of the Guard unless it's mobilized by Biden, citing Title 32 of the U.S. code.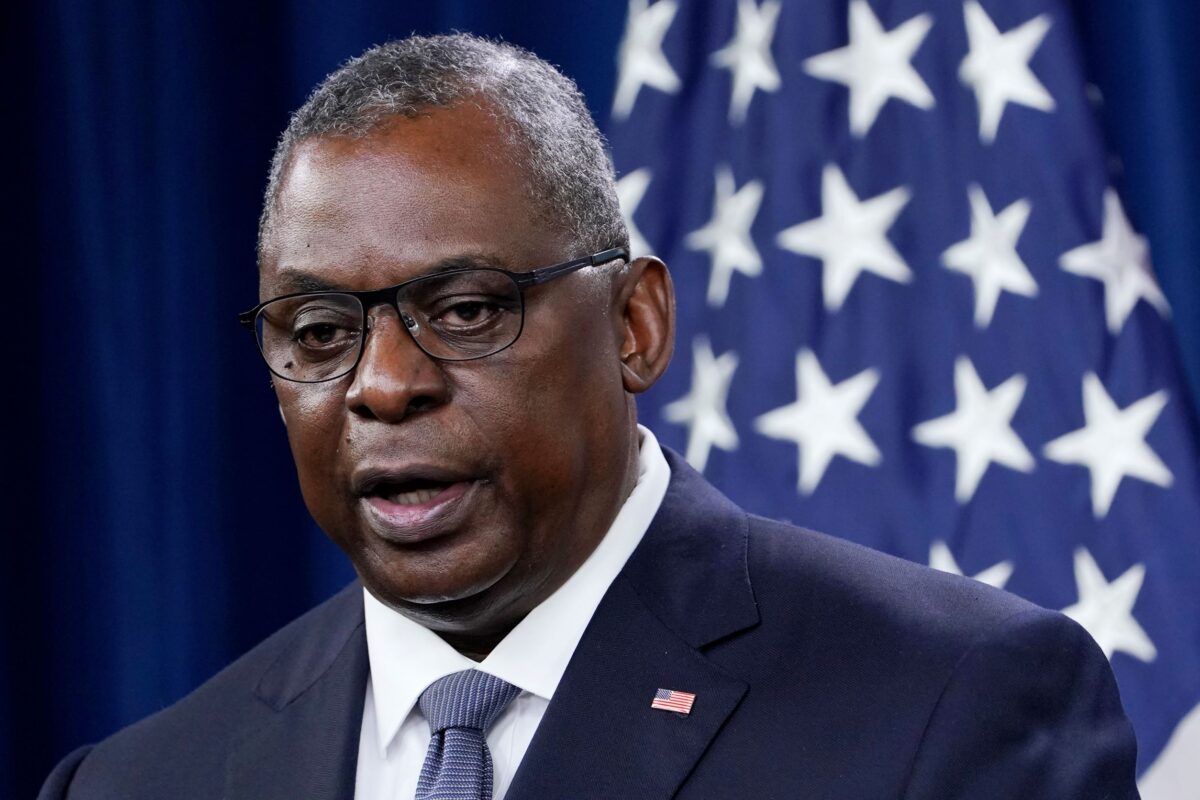 "The governor is the commander-in-chief for all members of the Oklahoma National Guard while they are on Title 32 status," Charlie Hannema, Stitt's spokesperson, told The Epoch Times in a recent email.
The Pentagon sees the matter differently, claiming Austin can order any military member to get a vaccine, including Guard troops. Austin last month rejected a request from Stitt to suspend the requirement for guardsmen in Oklahoma, triggering a lawsuit from Oklahoma.
In a memorandum issued Nov. 30, Austin said the mandate he signed in August applies to all members of the armed forces, including the National Guard.
Five other governors, all Republicans, told Austin in a letter (pdf) on Tuesday that Austin went outside his "constitutional and statutory authority" with the punishments outlined in the mandate.
"It's unconscionable to think the government will go so far as to strip these honorable men and women of the nation's top duties if they don't comply. They protect the very freedoms that the federal government apparently doesn't believe they too deserve," Iowa Gov. Kim Reynolds, one of the governors, said in a statement.
In a statement to news outlets, Pentagon press secretary John Kirby said officials received the letter "and will respond in due course."