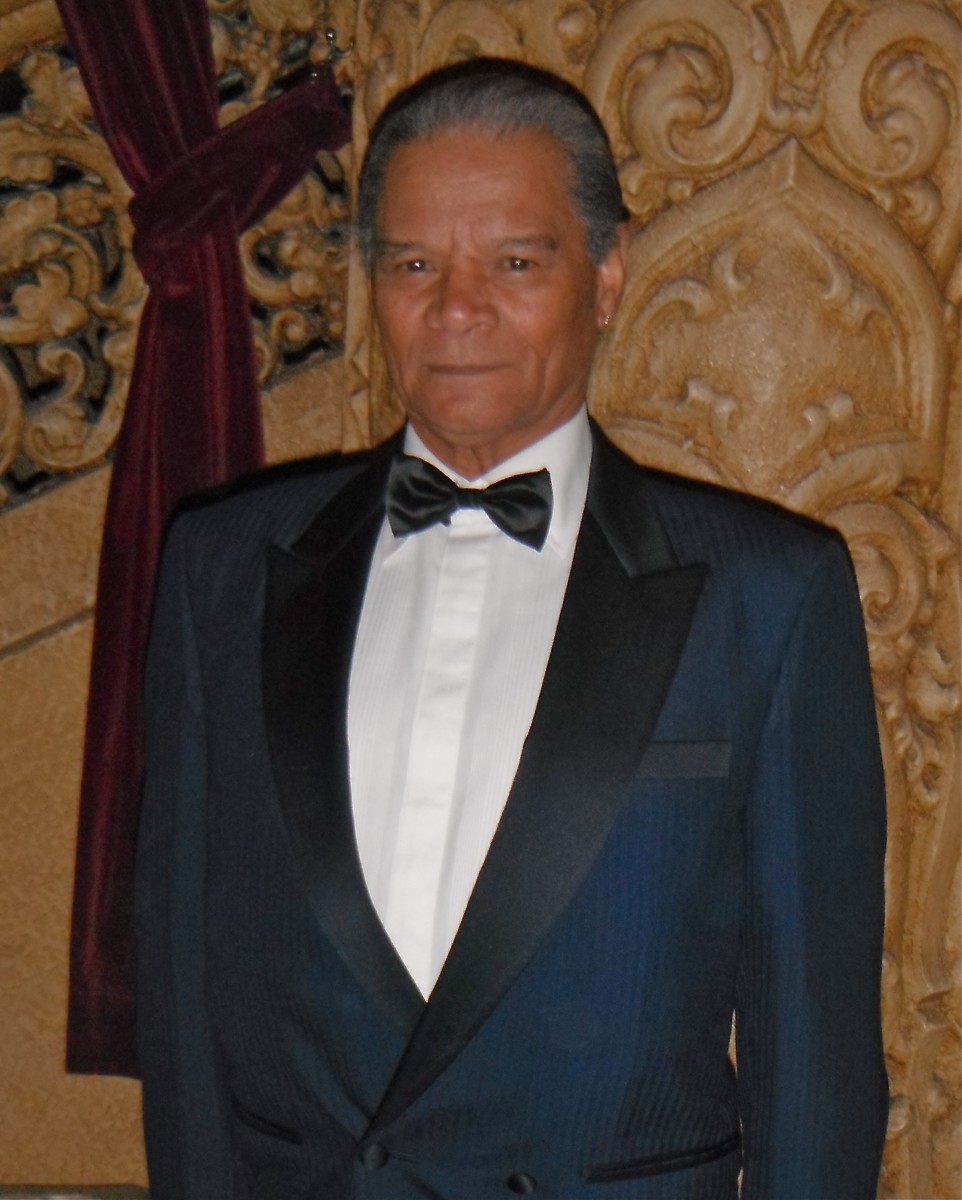 MELBOURNE, Australia—A tranquil Melbourne autumn evening welcomed Shen Yun Performing Arts on the first stop of their 2012 Australian tour which includes Canberra and Sydney.
The production boasts nearly 100 artists, 400 costumes, and the only orchestra in the world featuring both classical Western and Chinese instruments as permanent members.
Among audience members was tenor Charles De Long, who was a household name during the 1970's, performing in South Africa and throughout Europe. He was the principal singer for "Eoan Group Opera Company."
Mr. De Long had a deep understanding as well as great enjoyment of the performance.
"There is such a lot of tranquility in the show itself that you feel that you're in a different era, you feel that you're in a different sphere. You're taken from one dimension into another dimension. I'm enjoying the show very much."
Mr. De Long also spoke about his own experience as a singer which added to his appreciation of the singers, especially tenor Tian Ge and soprano Chia-Ning Hsu.
"You can feel the true essence of the voice. I really enjoyed it. You can see that it's a god-given talent; the soprano as well as the tenor. I've sung all over the world with many sopranos and many tenors and I do admire their expertise. The soprano has a very strong natural voice."
The orchestra was also something that surprised and delighted Mr. De Long. He spoke about the uniqueness of the Chinese culture and the surprising harmony between the two types of instruments: "There are some Chinese instruments there that I've never experienced [before]. I've sung with 72-80 piece orchestra in my time and the combination of the Western orchestration and the Chinese instruments—fantastic. The one just complements the other one. It's marvellous how they put the show together," said Mr. De Long.
He also expressed great admiration for the unusual technology where the backdrops interact with the action onstage and hoped that this new technique would be adapted to opera performances.
Mr. De Long was also unsure about whether he would be able to understand the Chinese lyrics:
"I came to the show, and I said to myself, would I be able to enjoy it because they're going to sing in a foreign language? And I said to myself when it started, these people are marvellous! It must have taken a tremendous amount, hours upon hours of rehearsing and before the rehearsal even to take place, I said to myself, they must have auditioned endless amounts of people, because I tried to differentiate between those that were on stage. The dancers were all the same and everyone, in my opinion, looked like a principal dancer."
Overall Mr. De Long found the show to be inspiring and he concluded by saying:
"I would recommend anybody, take your last dollar, and come and see this show. It is fantastic. I enjoyed every moment from start to finish, … I think I'm coming tomorrow night again. It's something different to what you see everyday. It's taking you away from what you're used to and giving you something new. They take you on a journey. A very inspirational, emotional [journey]. It takes you from where you are sitting to another world."
Reporting by April Tian and Kati Turcu.
Shen Yun Performing Arts, based in New York, tours the world on a mission to revive traditional Chinese culture. Shen Yun Performing Arts New York Company will perform in Melbourne, Australia from April 11 to April 15.
For more information, visit ShenYunPerformingArts.org.