A Tennessee teen has become the youngest person in America—and possibly the world—to build a working nuclear reactor and achieve fusion.
Jackson Oswalt, now 14, set out on the ambitious project when he was just 12, according to USA Today, and achieved nuclear fusion in his Memphis home just hours before he turned 13 on Jan. 19, 2018.
"A couple of years back, all I did was play video games," he told the news outlet. "And I decided I didn't want to spend all my life doing video games."
He decided he was up for the challenge and began to learn about nuclear fusion reactors.
"The start of the process was just learning about what other people had done with their fusion reactors," Oswalt explained, Fox News reported. "After that, I assembled a list of parts I needed."
He said sourcing components was the easy part.
"[I] got those parts off eBay primarily and then often times the parts that I managed to scrounge off of eBay weren't exactly what I needed," Oswalt said, "so, I'd have to modify them to be able to do what I needed to do for my project."
The bigger challenge, Oswalt told the news outlet, was putting it all together and actually getting it to fire up.
'Pieces of the Puzzle'
"After a while, it became pretty simple to realize how it all worked together, but at the start it was definitely figuring out one aspect of it, memorizing what that actually meant and then moving on to a different aspect of it," Jackson said. "Eventually all those pieces of the puzzle came together to make a good project."
The teen's father and self-admitted inexpert in nuclear reactors, Chris Oswalt, was worried about his son's safety. He said he got specialists to give his son expert advice on how to deal with the potentially dangerous levels of radiation and high electrical charge involved in sparking fusion.
Reality is stranger than fiction? "MEMPHIS, Tenn.- Some kids spend their time on social media, other kids spend their…

由 Brian Huey 发布于 2019年2月19日周二
The boy posted updates on his attempts to make his reactor work on the Open Source Fusor Research Consortium (OSFRC).
"For those that haven't seen my recent posts, it will come as a major surprise that I would even consider believing I had achieved fusion," Oswalt said in a post from Feb. 01, 2018, before adding that "I have made an enormous amount of progress resulting from fixing major leaks in my system. I now have results that I believe to be worthy."
He posted a readout appearing to show that his setup had generated neutrons.
"I apologize I didn't get a larger run time," he wrote, "but I became a little bit too excited at the sight of what seemed to be neutrons."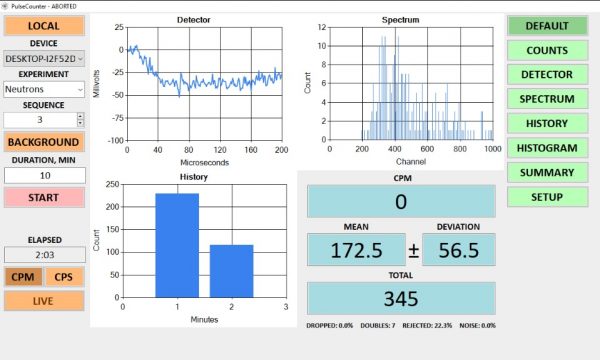 According to his claim explanation on Fusor.net, Oswalt achieved fusion on Jan. 19, 2018, hours before his 13th birthday.
"For those wondering why I didn't post immediately after the 19th, it was because I wasn't confident at all I had achieved fusion," Oswalt explained.
'Jump Through the Right Hoops'
Before a claim is regarded as valid, experts on the Open Source Fusor Research Consortium need to give their stamp of approval.
"You have to jump through the right hoops, and we have to believe you and see what you've done," said OSFRC verifier Richard Hull, according to Fox News.
Hull, a retired electronics engineer from Richmond, Virginia, verified Oswalt's results and told USA Today the Memphis teen is the youngest known fusioneer in history, both in America and possibly the world.
In the accomplishment of this feat, Oswalt beat the previous record of Taylor Wilson of Texarkana, Arkansas, who was 14 in 2008 when he built a working fusion reactor.
REAL-LIFE SHELDON COOPER:
Memphis 12-year-old #JacksonOswalt built a homemade nuclear fusion reactor during his leisure time. His next challenge: a time-traveling #FluxCapacitor, Great Scott! Congratulations, Jackson! pic.twitter.com/qglEKEARRI

— Greg Hong (@realGregHong) February 19, 2019
'Verve and Nerve'
Hull said you need "verve and nerve and courage" to accomplish the feat of nuclear fusion, particularly at such a young age.
"You have to master many disciplines, you have to machine, you have to develop welding skills, gas-handling skills … Younger people typically do not 'pack the gear,' to use an old Marines term, to do the necessary work," Hull told USA Today. "They do not have the attention span. They do not want to work at it, whatever 'it' may be."
#Jackson_Oswalt built a machine made up of vacuums, pumps and chambers that is capable of smashing atoms together through force in a smoking hot plasma center that releases a burst of #fusion_energy, just like Earth's Sun does.https://t.co/z64aFsyO8f

— Bob Diamond RPh (@diamondrn) February 19, 2019
"Being a parent of someone that was as driven as he was for 12 months was really impressive to see," his father told Fox News. "I mean it was everyday grinding; Everyday learning something different; everyday failing and watching him work through all those things."