A teen with a dream of becoming a dentist got ahead of the game at just 16. Forming his very own LLC with his parents' help, he became the proud proprietor of a popular hot dog stand and is now raising money for medical school.
Ryan Fouts of Bartlesville, Oklahoma, has been running Ryan's Dawgs for two years. He told The Epoch Times that the venture has taught him his biggest lesson in life so far.
"I don't want life to pass me by," said Ryan, now 18. "The more experience you get at a young age, it's tremendous for you later in life. I see it every single day with business experiences. Starting a business at such a young age was the best thing that's happened to me this far in life, just because I've gained so much experience."
Ryan said that people often think that a minimum-wage job is all there is for youngsters. But he believes that "there's so much more to the world" at such a young age.
Crediting his success to the support from his parents, friends, and the locals, the young entrepreneur has fed his profits back into his business. He strives to keep food and drinks prices low in order to serve everyone, including kids and low-income families. For Ryan, the hot dog stand has become more about making connections than making money, and he says his customers are "pretty much always" nice and polite.
"I like people, I like socializing," he said. "[People] tell me they're inspired by what I do, and that means a lot to me. I would inspire other people to do the same thing because any 16-year-old can start a business."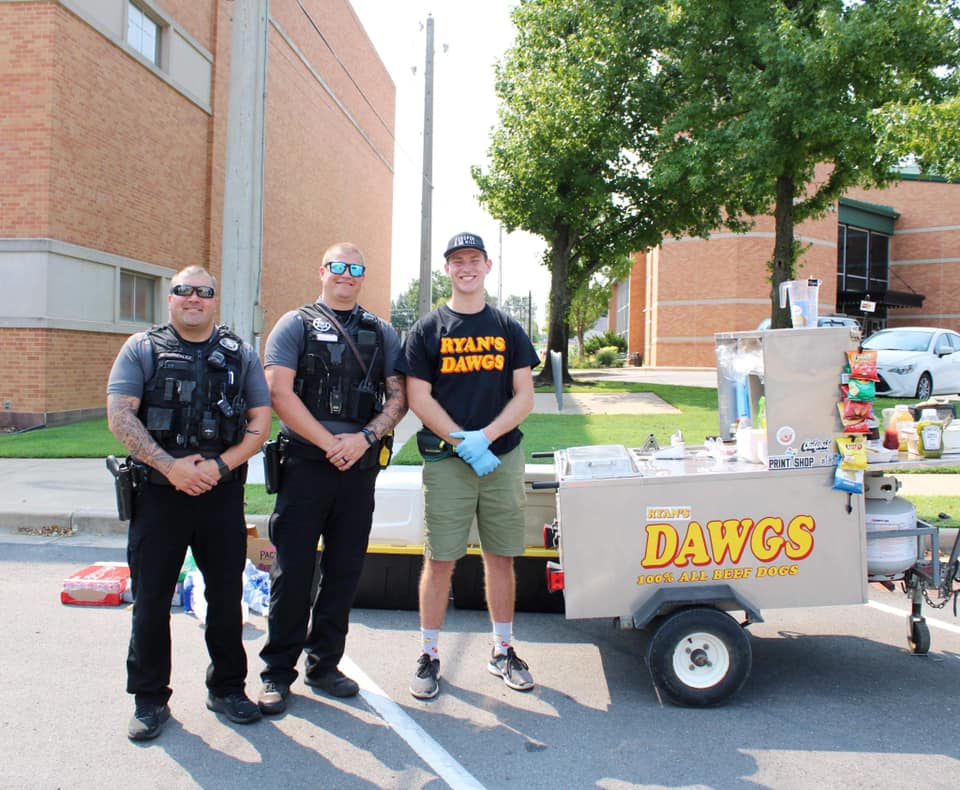 Ryan hit the ground running with support from fellow Bartlesville High School students at his first big event. It was unbelievable to see how many people had come to support him, with the event bringing in more money than he had ever seen.
"It was insane," he said. "It was absolutely amazing to see the response from people, to see someone putting in that much hard work and effort. It totally lit that flame of entrepreneurship for me."
Serving 100 percent all-beef hot dogs, hot links, and bratwurst using his own recipes, plus combinations suggested by other food vendors, Ryan soon found his people-pleasing formula. His signature "Shorties Dawg"—packed with cream cheese, bacon, local pepper jam, and fried jalapeños—is his current bestseller.
Ryan's Dawgs is on the upswing, and the teen is busy scouting colleges; he wants to study pediatric dentistry, majoring in business so that he can run his own clinic one day. He even plans to bring his hot dog stand to campus to raise money for tuition fees in his free time.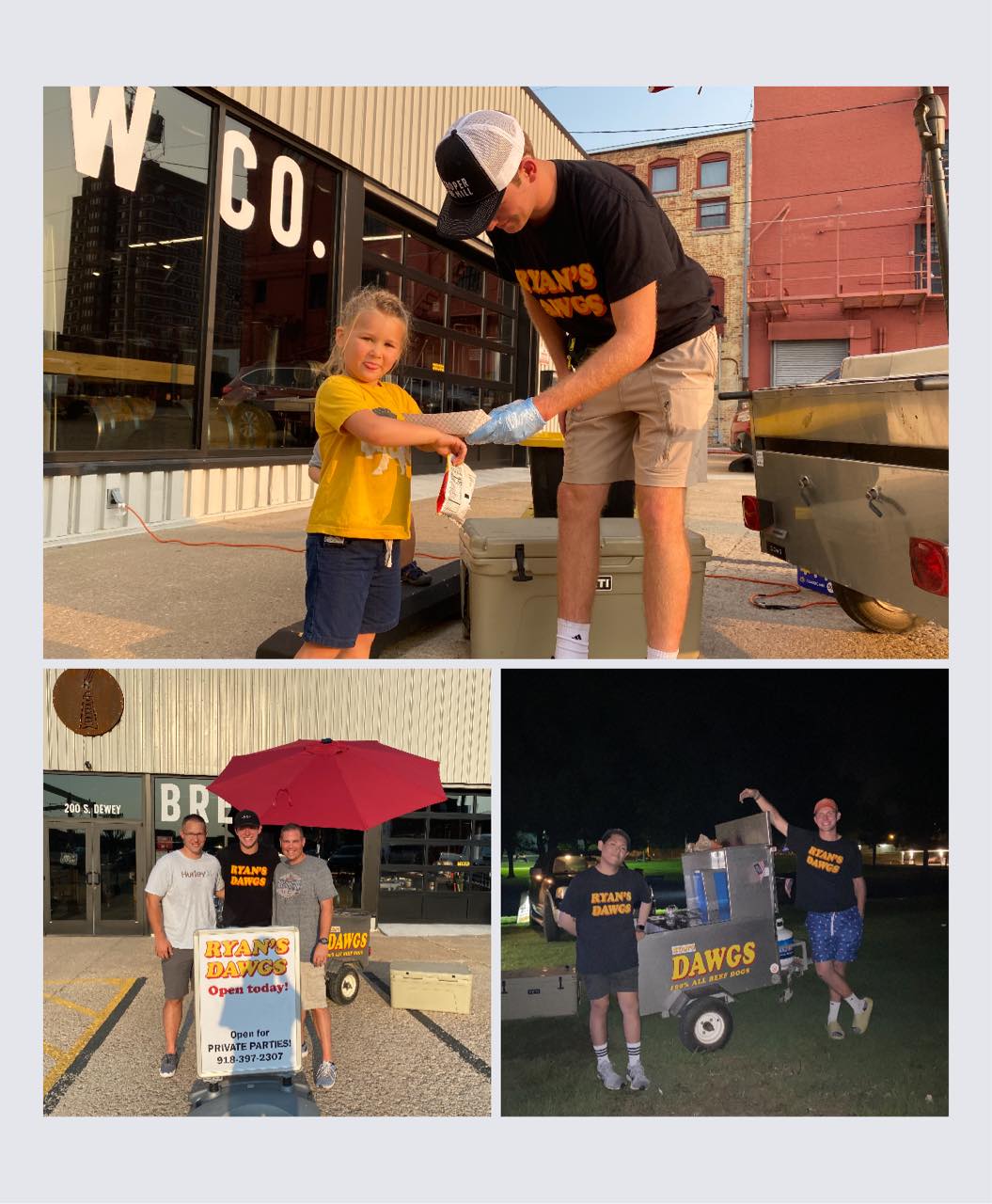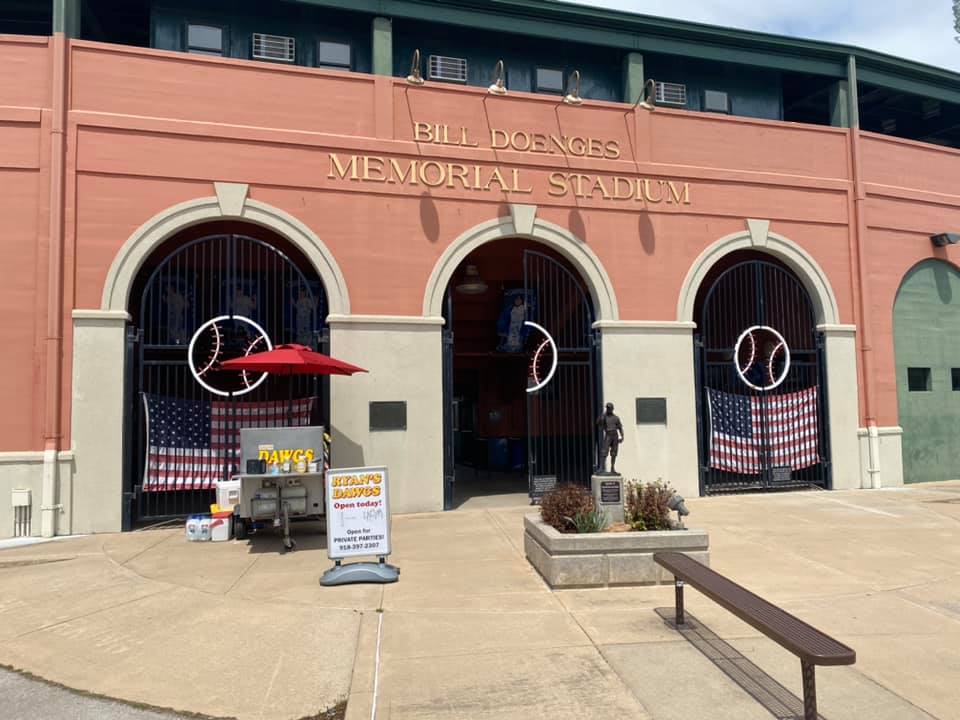 The idea for the stand came after Ryan applied for jobs at two local businesses and was turned down; either they were fully staffed, or he was too young. A friend alerted him to a hot dog stand for sale and it was out of the teen's price range, but the seed was planted.
Ryan found a stand in Kansas for a reasonable price and used his savings to buy it. As he couldn't drive, his parents drove him to pick it up. While the previous owner helped get him started.
"He gave me a dish set that I still use, he gave me an umbrella, he gave me trays, he gave me a ton of advice," Ryan said. "He pretty much gave me everything except food."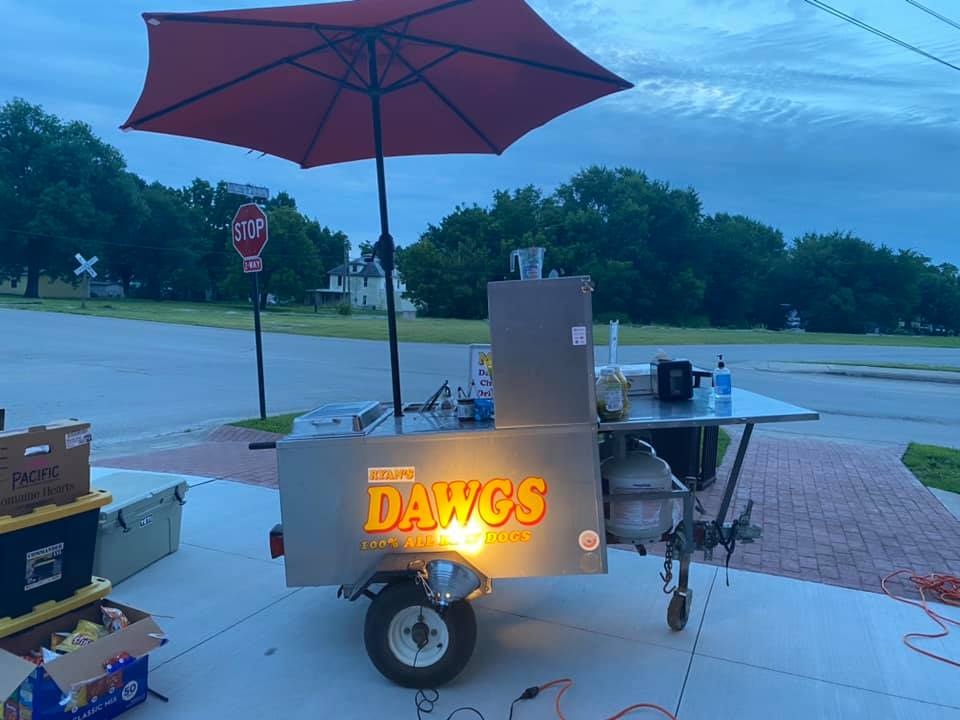 Ryan says that after a successful launch event, his first few weeks' income dropped to less than minimum wage, but he kept his head above water by maintaining low overheads and soaking up the experience of being his own boss.
"It was absolutely amazing to be doing something myself," he said, adding that connecting with other business owners was key. "Learning from them is the biggest thing. If you keep your mouth closed, you learn a lot more than when you talk."
As the popularity of Ryan's Dawgs picked up, so too the teen started serving breweries and bars on Friday and Saturday nights, initially irking his parents who worried for his safety. Yet Ryan's delicious menu has yet to attract trouble; paperwork, he claimed, has been his only major challenge to date.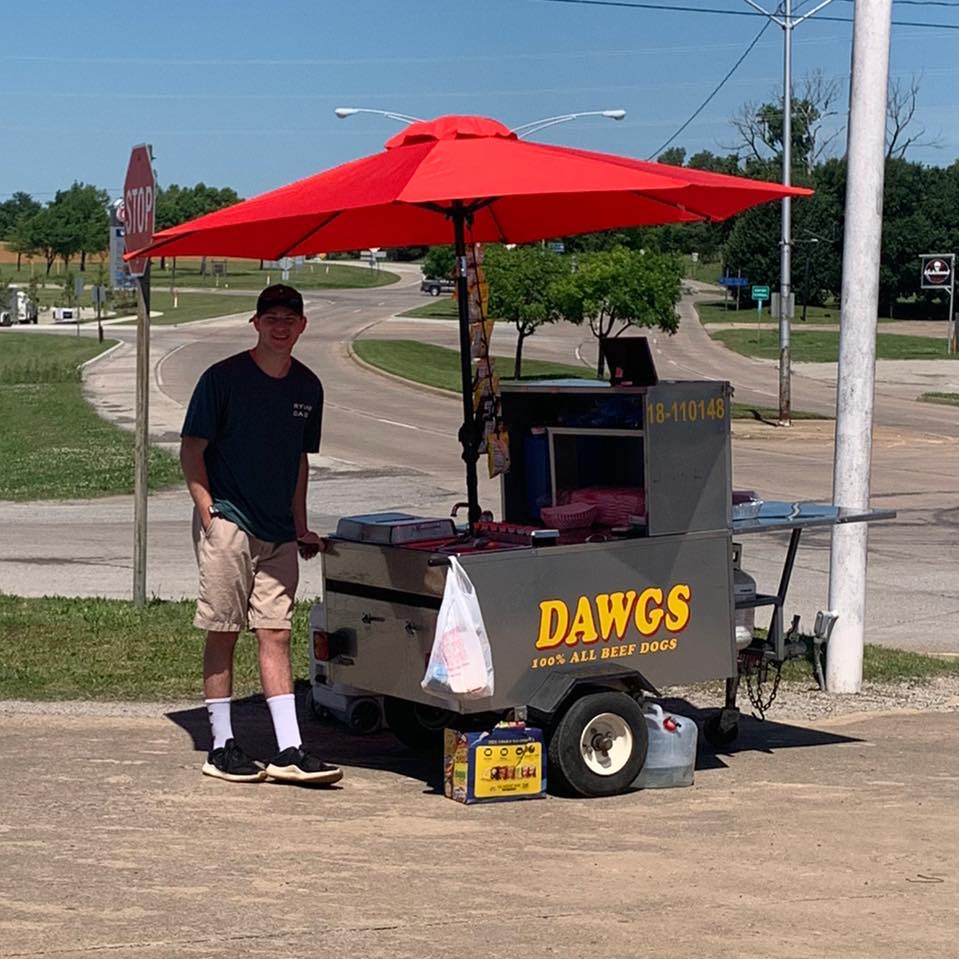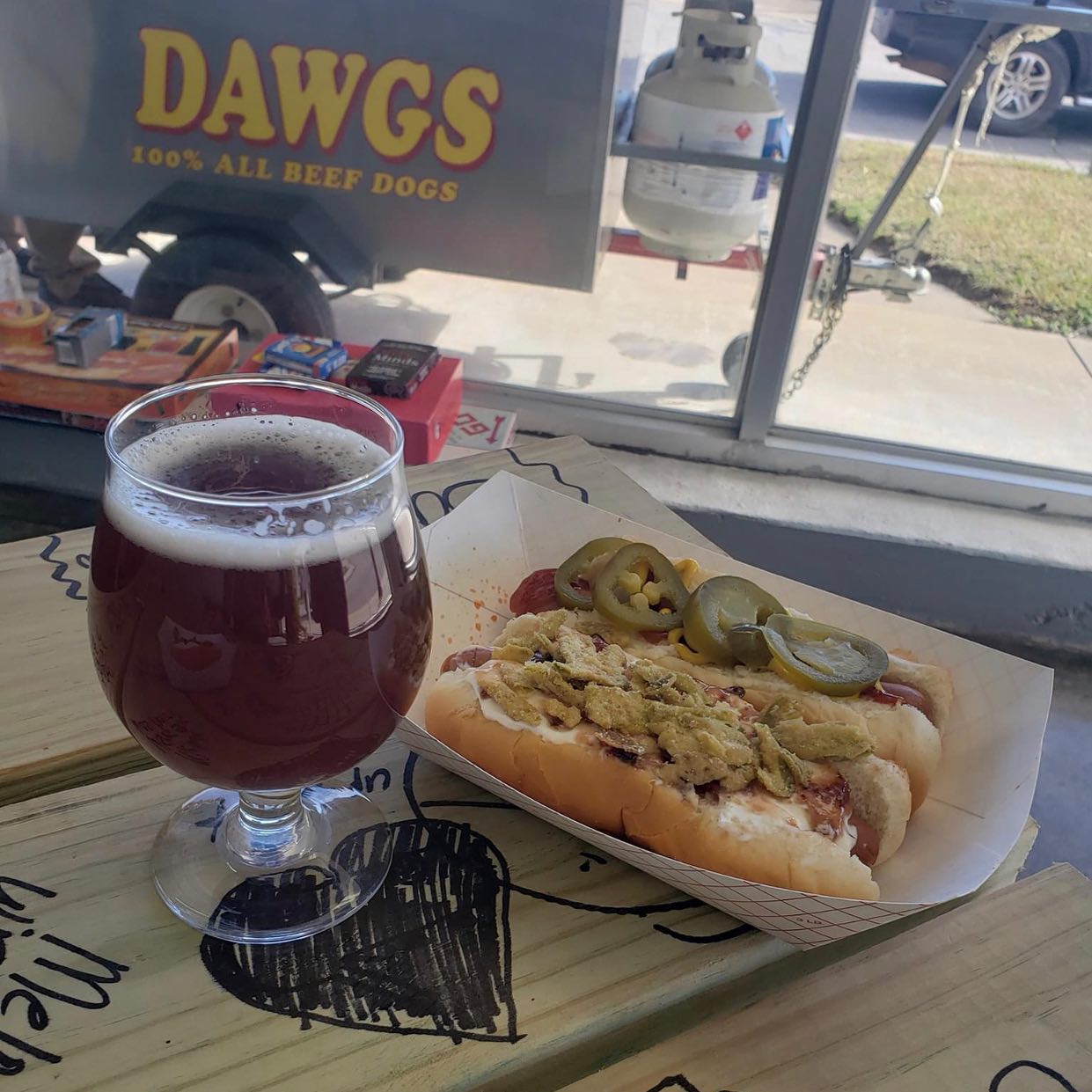 It wasn't feasible to get a permit being 16, so Ryan's parents co-signed on his behalf. He said the bank had never processed business ownership for someone so young, and they "had to call the manager." "I have a picture of me standing in front of that bank, and it was a surreal feeling," he recalled.
While the teen hit a low during his first winter, probably making around "$200 all of December," he said the unwavering support of friends, family, and other small business owners got him through. His father's ever-present mantra helped, too: "If you put this many hours into it, eventually it's gonna pay off."
Noting that "most people don't even start a business in their own lifetime, let alone at such a young age," Ryan says anybody his same age could do what he did.
"When you're 16, people think that they can't do everything, or they think everything should be given to them, or they're lazy. My perspective is … if I waste all of these years, I can't get them back at my age, and I'm in the best position I ever will be."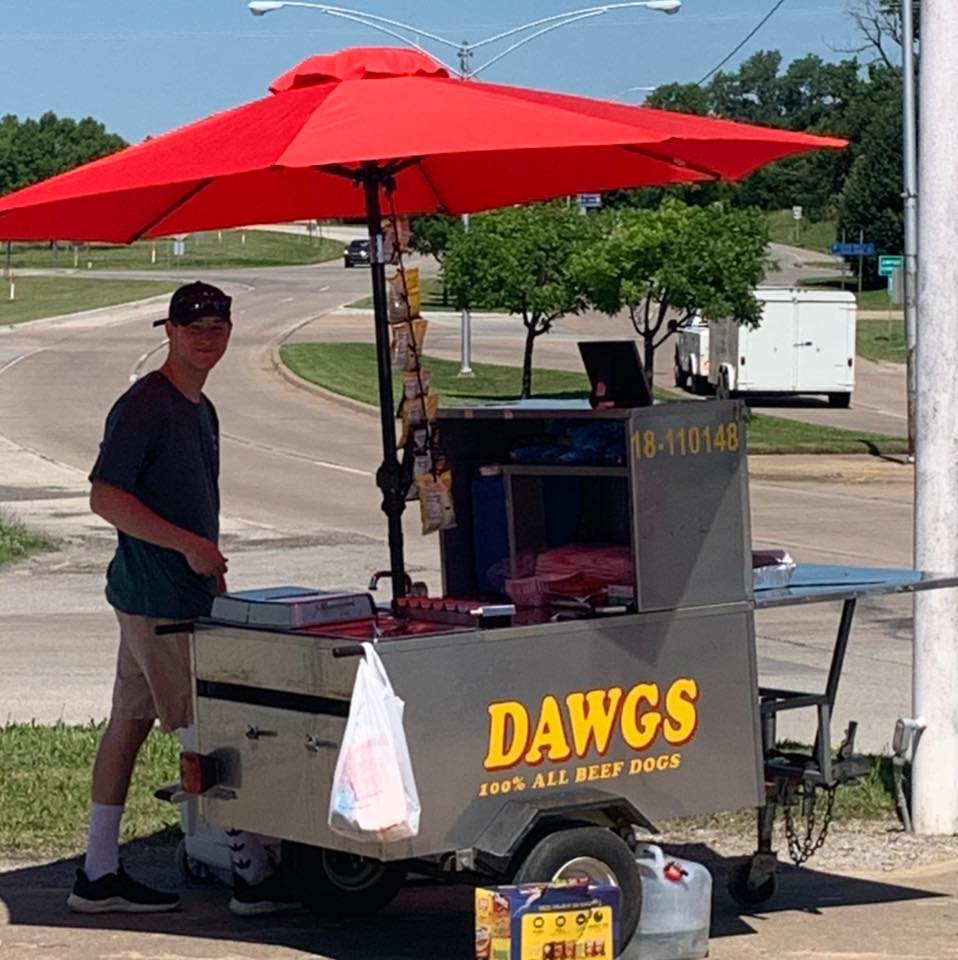 Arshdeep Sarao contributed to this report.
Share your stories with us at emg.inspired@epochtimes.com, and continue to get your daily dose of inspiration by signing up for the Epoch Inspired newsletter at TheEpochTimes.com/newsletter