It all started the day that two curious high school students who were aspiring scientists visited a waste transfer station in Vancouver, Canada. The then-17-year-olds saw tons of unrecycled and unrecyclable plastics.
Then and there, the pair decided that they were going to use their interest in science to find a way to make a difference. Seven years and numerous prizes and awards later, the pair have their own successful startup: BioCellection.
Their mission is nothing less than to save the world from the consequences of plastic waste.
When best friends Miranda Wang and Jeanny Yao visited the local waste-processing center, they expected to see a high-tech recycling center that could take care of everything the city was producing. After all, Vancouver aspires to be one the greenest cities in the world.
But the reality was different. "We were just astounded at how much plastic packaging goes into a landfill," Wang told CNN. The problem is that, left to natural processes, the millions of metric tons of plastic produced each year won't degrade like natural materials would. With more and more piling up every year, a MacArthur Foundation report estimates that by 2050, there might be more plastic than fish in the sea.
The problem is that current technologies for recycling plastic are just scratching the surface, as a 2017 study from the journal Science Advances revealed. According to their global survey, "around 9 percent of [mass-produced plastic] had been recycled, 12 percent was incinerated, and 79 percent was accumulated in landfills or the natural environment."
Conventional recycling techniques have major drawbacks, as they either require plastics to be clean (and thus use a lot of water to wash them) or use a lot of energy to break them down, which makes the process uneconomical. These techniques use a lot of energy themselves, canceling out their viable benefits.
Rather than look to existing processes, Wang and Yao turned to their local environment for a solution. Their first major discovery was a bacteria from the local river estuary that had evolved to be able to break the plastics down. Drawing on this find, the students sought a way to scale up what was already happening in the natural world.
Creating a catalyst in the lab that works in a similar way, as Wang explained to CNN, their company Biocellection now has a "70 percent conversion from plastic waste material" to chemicals that can be used to make "building blocks for more complex plastic products: nylon for clothes, shoe soles, even automobile parts."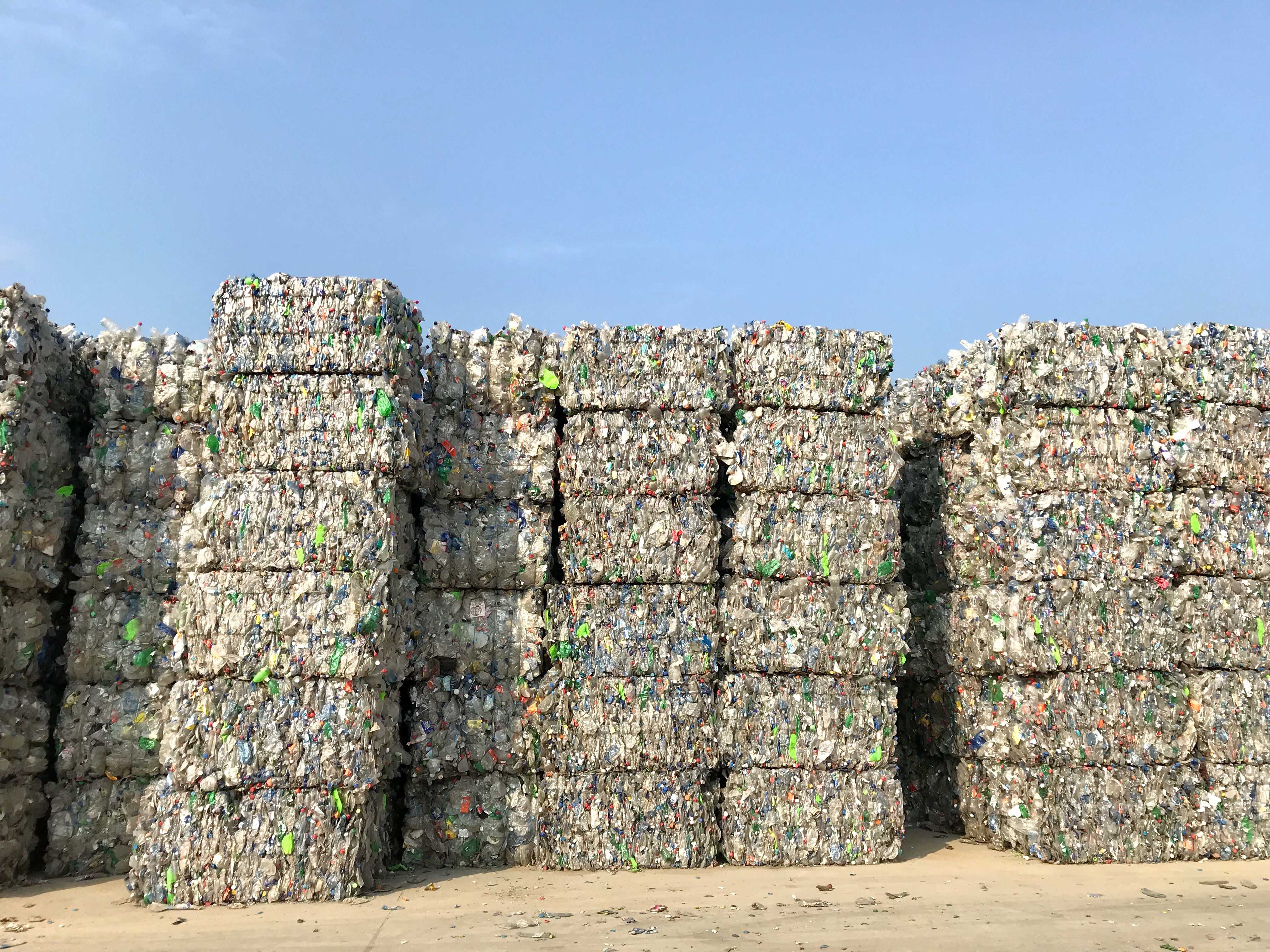 Biocellection focuses on things like single-use plastic bags and films, which often go unrecycled. Wang and Yao are working on marketing their process, which they claim is cheaper than making new plastic from petroleum. "The cost reduction could be up to 30–40 percent," Wang told CNN.
Wang, Yao, and their colleagues at Biocellection have won countless awards for their innovative work, most recently a Rolex Laureate Award in 2019. As for their goals for the future, they are aiming high.
"My dream is to be able to see that something that is a sad piece of plastic—that would right now go to the ocean or landfill—could be used to make a brand-new Patagonia jacket, or a brand-new pair of running shoes, or could be used in other industrial applications," Wang told CNN.
While some people might be discouraged after learning so much about the scale of the problem, Wang remains optimistic about what can be done if people put their minds to it. "There's so much creativity out there, so much knowledge in our world," she shared with CNN. As for all the big global problems, starting with plastics, Wang adds, "I believe we're able to solve all of them if we try."