On the surface, Devin Zelck looks like an ordinary teenager. She's a high school student who likes taking pictures of the seaside near her home in Hamilton, Massachusetts. But this young woman has achieved something incredibly special that no one else her age and few other people could rival.
And it all started on a fishing trip with her dad.
But this wasn't just your usual day out on the lake. Devin Zelck's father, Steve, is a commercial fisherman and one who has been taking his kids out on Ipswich Bay and into the Gulf of Maine to catch big fish migrating through the Atlantic Ocean.
As Devin told The Epoch Times, "my dad's largest fish he ever caught was when he was 13, it was over 1,000 pounds. It was with his middle school history teacher. After that day he had the tuna bug and had been fishing ever since." In his line of work, Steve Zelck sees plenty of big fish, but even he wasn't prepared for what came his 18-year-old daughter's way.
When Devin got a bite on her line, she knew she had something big: a bluefin tuna. These majestic fish are some of the largest commercially caught in the world, reaching up to 2,000 pounds (approx. 907 kg). It's not just their weight that is impressive; tuna are also highly valued for use in making sushi, so much so that individual fish (weighing over 500 pounds (approx. 227 kg)) have been auctioned off to high-end sushi restaurants for over 3 million dollars!
Devin's dad quickly realized what his daughter had in her hands, and the two of them working together reeled in the mighty fish in an epic battle against physical exhaustion and fatigue. Large tuna can take hours to reel in, requiring lots of patience, skill, and strength.
Though she's still just a teenager, Devin showed that she had all of these in spades. As she told WFXT, "every 45 minutes we were switching off" on the reel. Whenever her father would expend all his arm strength, "he would tell me that I had to be on the rod next."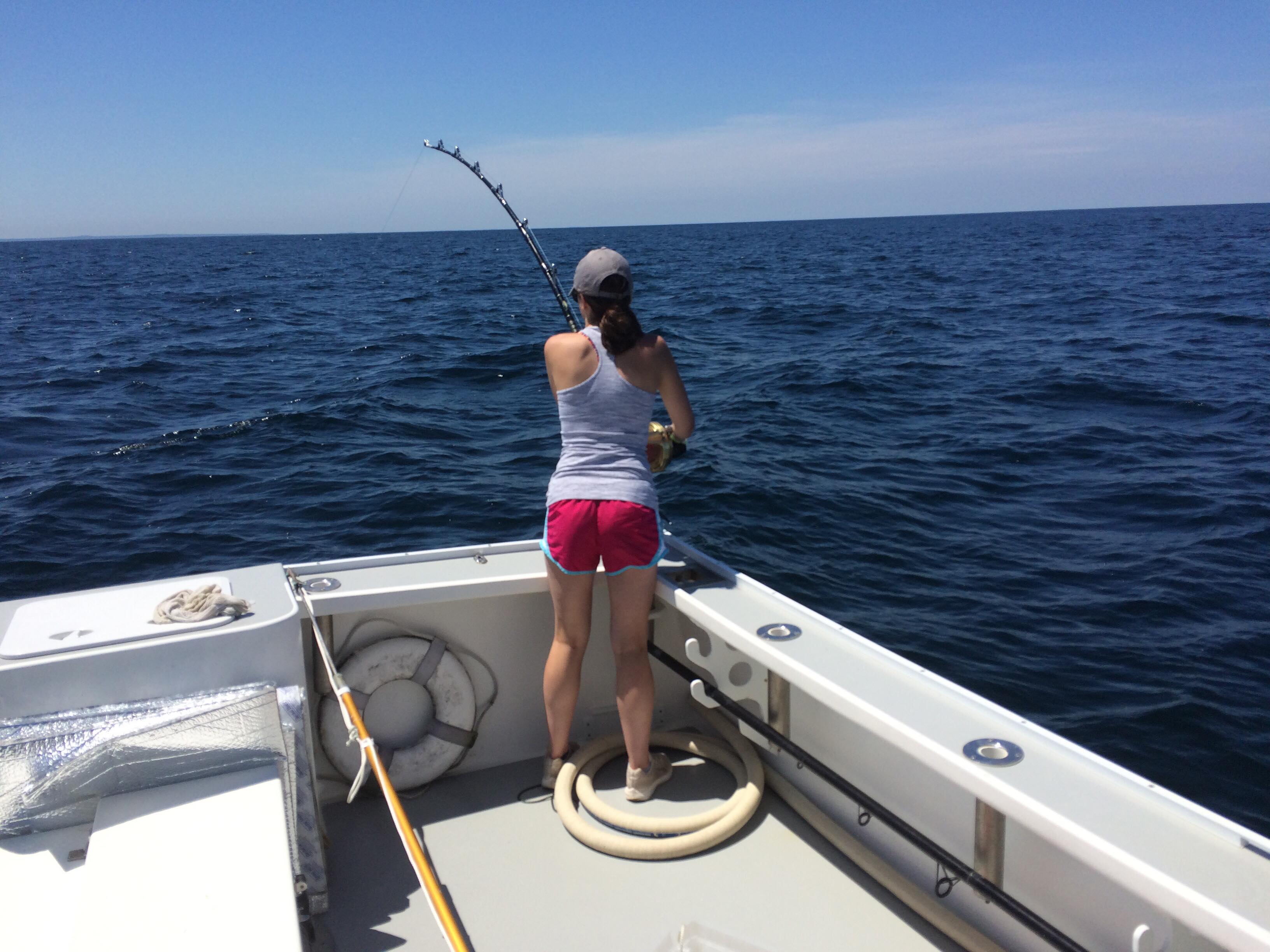 But Devin's dogged persistence eventually paid off, and with the support and experience of her dad and the dozens of fishing trips they've been on together, they kept reeling the big one in.
When asked by The Epoch Times how she felt during the epic battle, Devin replied: "we never worried we had lost it, because the line would snap and we'd definitely know when it was off. You have to move with the fish and keep the line right to make sure nothing like that happens, hence why it took us 10 hours. Slow and steady wins the race."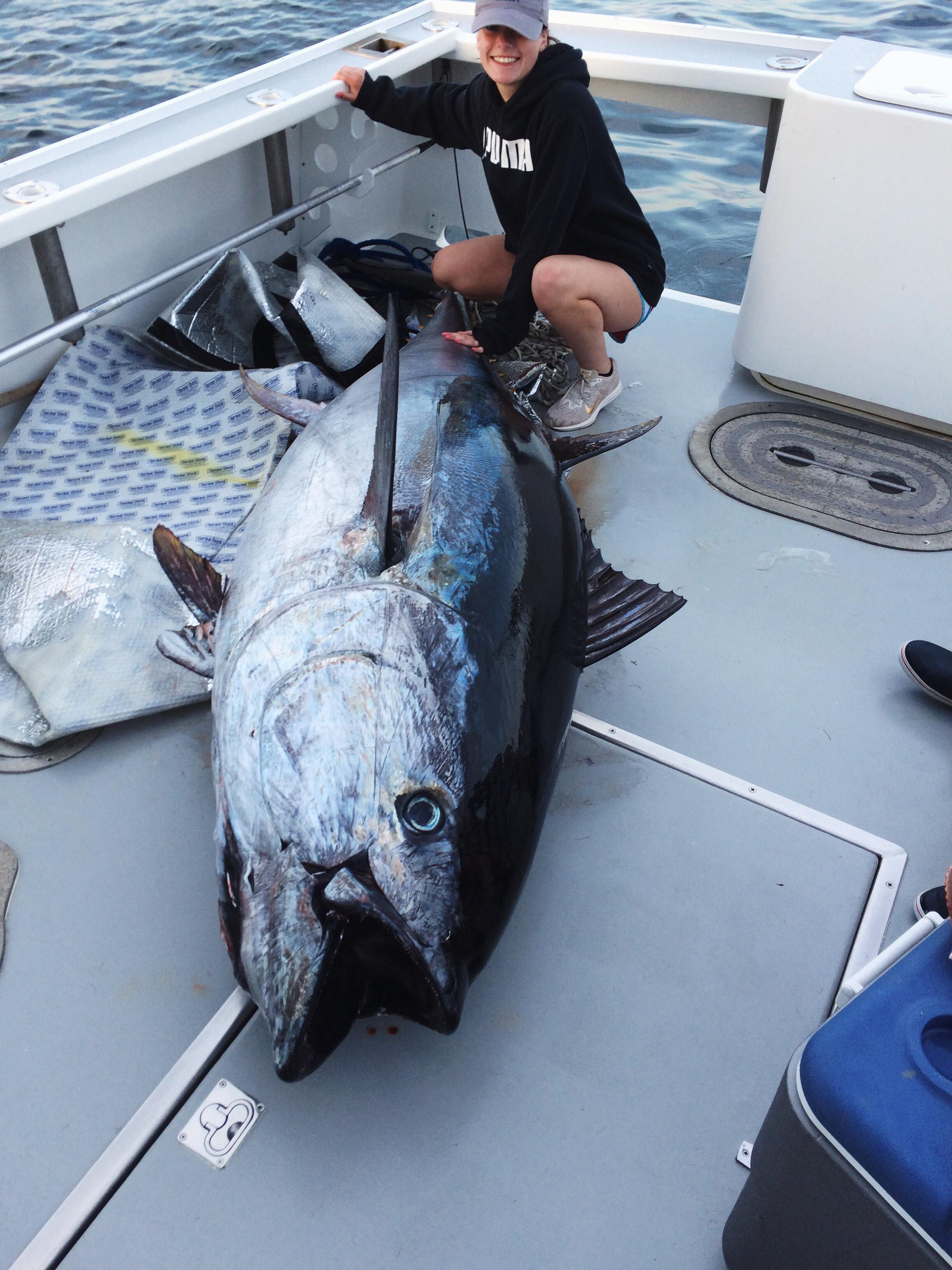 When the battle was finally won, the two were equally stunned at the enormity of the fish. Although their incredibly sore arms should have been a good indicator, Devin told The Epoch Times, "I've been striper fishing for smaller fish around Gloucester when I was little, however this was by far the largest fish I've ever caught."
"We saw it come up onto the surface and we were like, 'oh my goodness.'" Not only did Devin's accomplishment get the attention of the news, she won a tremendous amount of respect from her father. As he told WFXT, he had been hoping and praying for such a fish just for his daughter: "she was just instrumental in the whole fight."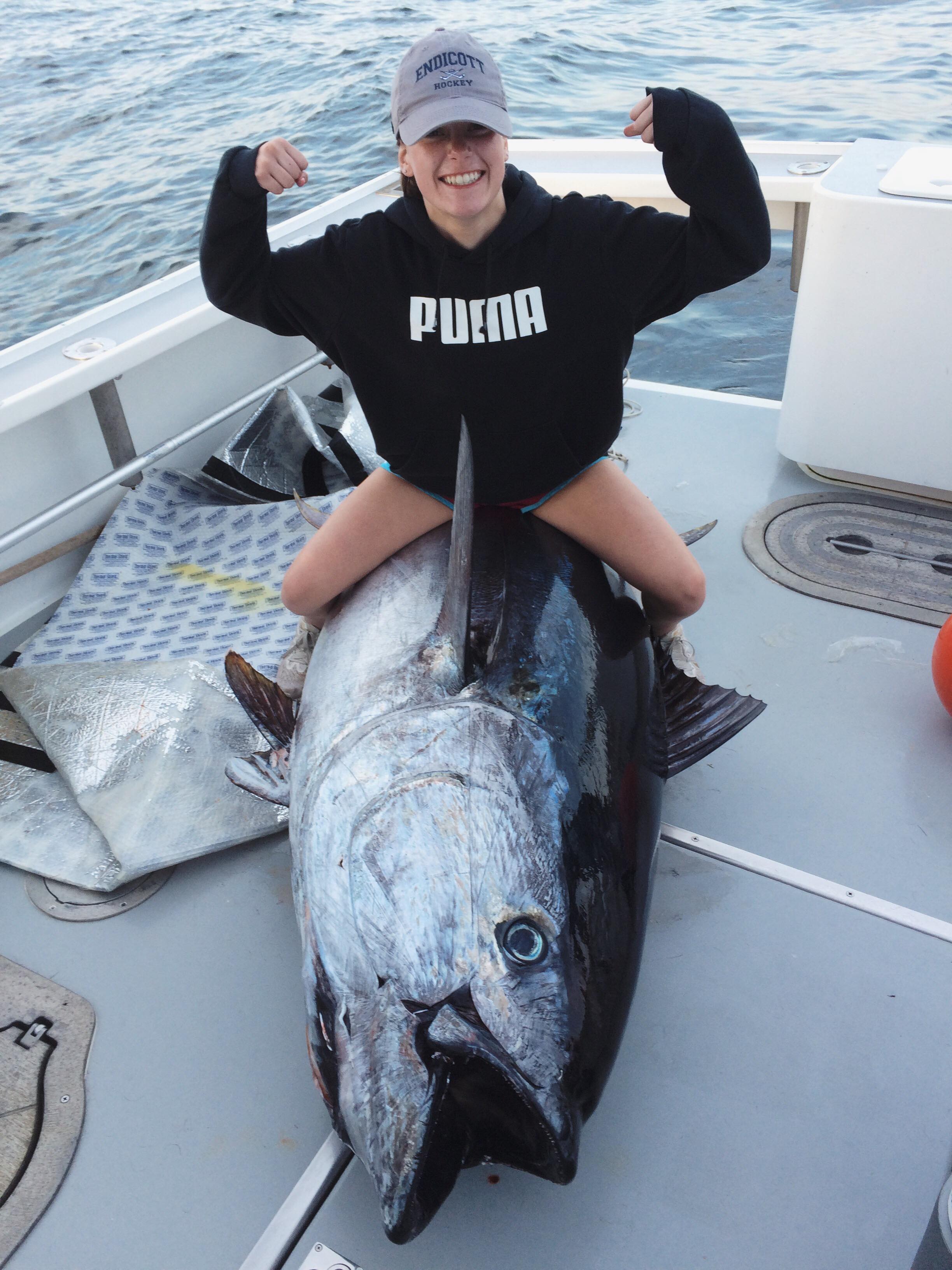 But this big tuna isn't just leaving behind a cool story and 15 minutes of fame for the teenager. This fish is one of the most prized in the world and often brings in as much as $9 a pound (approx. 454 g), meaning that Devin's catch could be worth as much as $6,300.
Asked if she's thinking about following in her father's footsteps and becoming a professional fisher, Devin told The Epoch Times, "I don't see professional fishing in my future, I've been out tuna fishing a handful of times each summer however I'm more interested in business, which I'm going to college for in the fall."
Her dad says that the money will probably go straight into his daughter's college fund. If Devin gets a few more catches like this one, she should have her whole tuition taken care of!