Tax Increases in Shanghai Real Estate Market
May 29, 2007 12:00 am Last Updated: May 29, 2007 12:00 am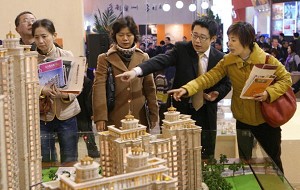 CHINA—On May 25, the Shanghai Tax Bureau imposed a 20 per cent income tax on second hand house sales to take effect immediately. The sudden rush to implement this policy has caused many in the industry to speculate the new policy reveals the authority's dissatisfaction towards the current macro regulation in the real estate market. They also believe that the communist authorities are concerned that investors profiting from the current bull stock market will pour their money into the real estate sector and ruin the efforts of previous regulation.
Tan Baiqiang, General Manager of the Shanghai Centaline International Real Estate Agency, told China's First Financial Daily , the effect of the real estate macro regulation is being challenged because of the rising trade volume and new investments. Therefore it is expected to enforce and intensify policy to block new investors and cash inflow.
According to the Research and Consulting Department of the Shanghai Centaline Real Estate, the second hand real estate market completely revived itself in March 2007. During March, the total trade of second hand real estate in Centaline increased 160 per cent in comparison with February. With the volume of trade suddenly increasing, the average trade prices also increased slightly.
Analysts from the Shanghai Existing Property Index Office believe two factors have contributed to the reviving of the second hand real estate market. One, capitals gain profits in stock market could have been pumped back into the market, and second, a real demand that has been inhibited by the previous regulation has now started to recover.
According to a Shanghai Securities News report, there is an increasing trail that capitals gain profit from stock markets have poured into real estate market.
Real estate agents have reported that some real estate investors have been selling their apartments for a quick sale so they can reinvest in the stock market, but with this extra 20 per cent duty policy about to be enforced many real estate investors will have to think twice before selling their apartments.
There is also speculation, that the policy is a measure from new Shanghai Party Chief Xi Jinping to strengthen the Shanghai real estate market regulation. This is in line with cooperating with current regime leader Wen Jiabao's macro-economy regulation. The policy will help Xi to secure his promotion in the 17th Party Congress this coming autumn.