The head of Taiwan's intelligence agency suspects that North Korean despot Kim Jong Un is sick, but did not elaborate, saying there are contingency plans in place should Kim be incapacitated or die.
Reports over the past two weeks have claimed that Kim, 36, is either in "grave" health, dead, or in a vegetative state. However, South Korean officials have said he is still alive and in control of the impoverished, communist nation, while President Donald Trump told reporters he is still alive.
Taiwan's National Security Bureau Director-General Chiu Kuo-cheng was asked by a lawmaker about whether Kim is gravely ill or deceased, and Chiu said that he is "sick." Chiu only smiled when he was asked a question about whether the leader is still alive, reported the Taiwan News.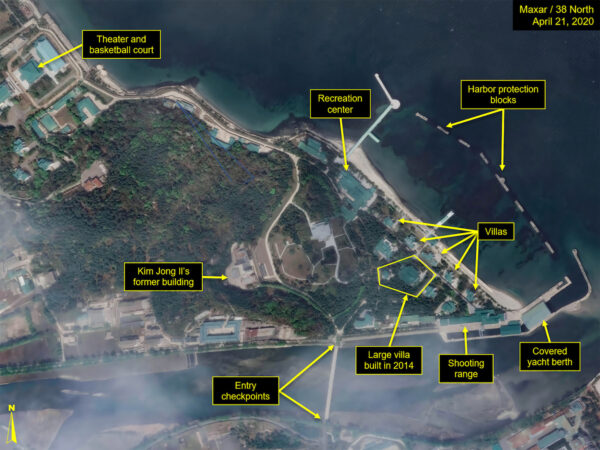 Regarding Kim's health and the contingency plan, Chui said that his agency has relevant information but can only divulge it behind closed doors. If that information was revealed, the source could be compromised, he said.
"My answer is from the intelligence that is available and it is not an opinion," Chiu also remarked, the Taipei Times reported.
If there is a power vacuum in North Korea's leadership, Japan, South Korea, and Taiwan would be in the scope of countries that could be affected, Chui said, according to the Taiwan News.
Hu Mu-yuan, Chui's deputy, insisted later that intelligence was "unable to confirm the status of Kim Jong Un's health," according to the newspaper.
But he stipulated that "from what we know, Kim is still in charge and in control of North Korea's military and its government."
Speculation about Kim's condition has increased after he missed the April 15 commemoration of the birthday of North Korea's founder, grandfather Kim Il-Sung. It was the first time he missed the event since he took power.
Top South Korean officials on Tuesday said they know the current whereabouts of Kim.
"The government is aware of Kim Jong Un's location," Unification Minister Kim Yeon-chul said without elaborating, according to Bloomberg News.
During a White House briefing on Monday, Trump told reporters he knows about Kim's condition.
"I can't tell you, exactly—yes, I do have a very good idea, but I can't talk about it now. I just wish him well," he said.