The executive director of the Vaccine Safety Research Foundation, Steve Kirsch, has been working to make early COVID drug treatments available to the public, despite being assailed by the medical establishment for speaking out about the dangers of the COVID vaccines.
During the pandemic, he founded the COVID-19 Treatment Fund to raise money to test repurposed drugs for use in treating COVID, while health agencies were dismissing their effectiveness and urging the public to get vaccinated as the only way to prevent severe illness and hospitalization.
Not allowing the testing and use of repurposed drugs has cost too many lives said, Kirsch.
"This has cost millions of lives," and the problem was compounded by a hospital COVID treatment protocol "that was almost certain to kill you," Kirsch said during a recent interview on EpochTV's "American Thought Leaders" program.
He said the COVID protocols hospitals have followed, although sanctioned by the federal health agencies, added to the death toll.
"It's approved by the NIH, and if [hospitals] stick with the NIH and the CDC approved protocols, [hospitals] get compensated, and there's no liability," said Kirsch.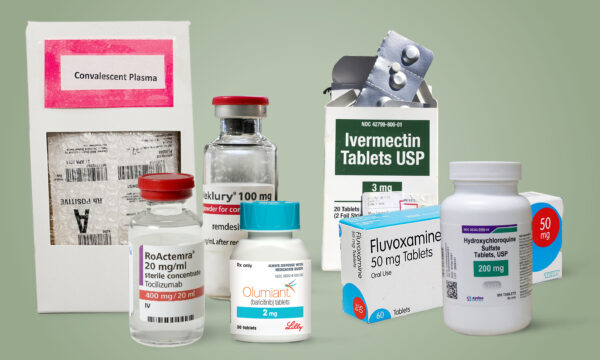 Early Treatment Works
At the start of the pandemic, Kirsch donated a million dollars and raised five million to fund clinical trials and recruited a 14-person scientific advisory board all to test repurposed drugs for COVID treatment.
"What we discovered was that many of these drugs were remarkably effective," said Kirsch. One of the repurposed drugs, fluvoxamine, was successful in treating COVID and featured on 60 Minutes, but was not mentioned that it was highly effective in treating COVID.
If patients started taking the drug right when they started to develop COVID symptoms, the results were very good with no hospitalizations. After the study, Kirsch tried to get emergency authorization from the FDA but was told that the study had insufficient evidence.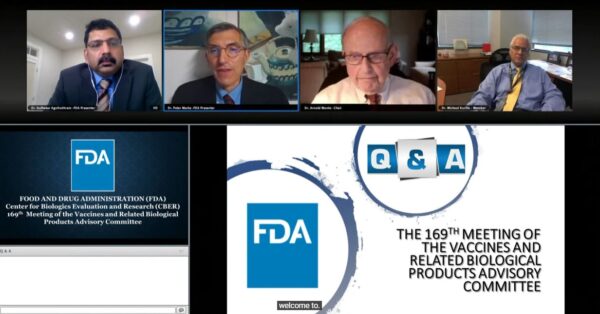 "This is something that is killing people, that is a world emergency, and it took the FDA six weeks to act on data that could be reviewed in an hour. The fix is in, they're not going to approve anything," said Kirsch.
Even after more studies came out proving that this drug was effective in curing COVID, the FDA still rejected its use but approved a bivalent COVID booster with no human trials.
"There's no evidence of a benefit [for bivalent booster], yet they approve it for that, but for fluvoxamine, which had a stellar track record and an incredible safety record for 30 years. They said nope, insufficient evidence," said Kirsch.
The Epoch Times reached out to the FDA for comment.
Because Kirsch had limited funds, he said he also went to the Bill and Melinda Gates Foundation to ask: "Hey, would you help me fund early treatment because that's the fastest, safest, cheapest way? Let's try what's on the shelf. They said, 'nope, we're out of money.'"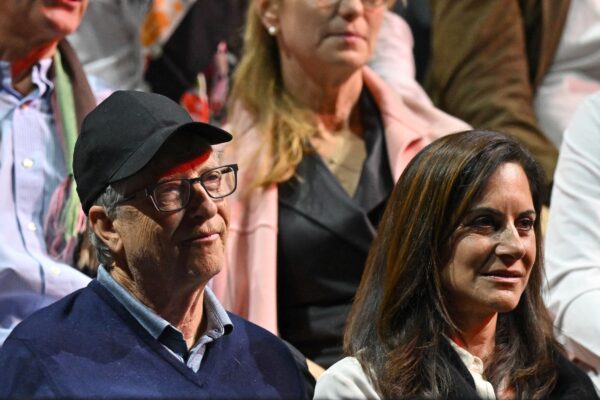 Vaccine Narrative
Kirsch said doctors are all taught to revere vaccines and because they don't have time to research everything themselves, they trust the guidance that comes down from the top health agencies like the CDC, FDA, and NIH. In addition, there is almost no pushback against the mainstream medical narrative from journalists.
"The government narrative, of course, is the mainstream medical thinking, that is influenced by [NIHID Director] Tony Fauci," said Kirsch.
"Fundamentally, the news media is supposed to say, well, this side said this, and this said this, you decide, but what they've turned into is an advocacy organization for the government narrative," said Kirsch.
Kirsch believes the reason the CDC is pushing the vaccines and why no one is looking objectively at the safety data is because of "group think."
"They all are trained to believe that vaccines are safe and effective. They are all mentally conditioned," said Kirsch, as are most people in society who trust that vaccines are good for public health.
"This is a vaccine, which is mandated, which is throwing a death safety signal, and I can't get a call back from Martha Sharon at the CDC. I even sent emails to Rochelle Walensky and never get a response."
The Epoch Times reached out to the CDC for comment from Sharon and Walensky.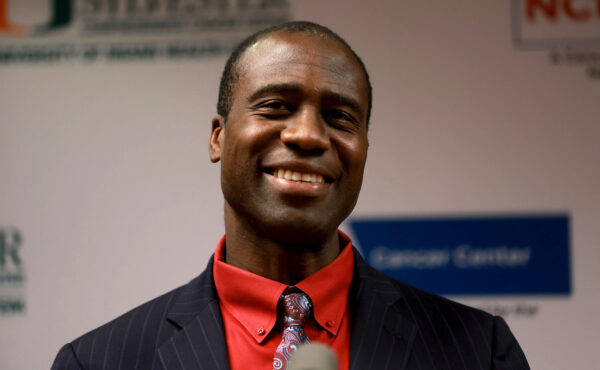 Risk of Death
The government narrative about the COVID vaccines is that they are safe and effective, despite their own vaccine adverse reporting system showing otherwise, said Kirsch, as well as many studies and statistics that show heart inflammation and death are serious risks for young people, especially men.
Florida Surgeon General Dr. Joseph Ladopo recently advised people not to vaccinate the young, especially working-age young men. Ladopo found in a study that they are almost two times more likely to have heart problems or face sudden death from the vaccines within four weeks of their last shot.
However, Kirsch thinks Ladopo should have looked at a full 6 months to discover the real threat of dying from the COVID vaccines, because he has also observed a mid-term risk of death from the shots.
Kirsch notes that according to all the vaccine adverse event data he has analyzed, there are two peaks of vaccine-related mortality: one within a few weeks of the shot and the other at five months after COVID injection.
"The vaccine [can] either kill you very quickly, within weeks, because of inflammation, or it will cause clogging in your arteries that will show up about five months later," said Kirsch. "There are two different mechanisms going on, and they have two different time constants. It turns out that the five-month death is actually larger than that [which] happens within the first 28 days."
A significant amount of data shows, that if "there's a big spike in vaccination in April, and there's a big spike in deaths in September, five months difference." Embalmers and insurance companies can verify the data coming out of multiple countries which show deaths at 5 months caused by clotting.
Hiding Safety Data
Kirsch cites the fact that the Israeli Ministry of Health neglected to collect and later kept vaccine adverse effect data from the public, even though their own research team found many serious and long-term health problems from getting the shots.
The research team, "about two months into it, they report, hey, we've got a problem here. This this vaccine is not safe. We're seeing safety signals," said Kirsch.
Although the Israeli Ministry of Health allegedly tried to bury the data, a video presentation from the research team was recorded and leaked to a journalist who shared it with a few independent media outlets said, Kirsch.
This is true not just of Israel but many other countries as well, they all have similar data on the impact of the vaccines, yet no one that Kirsch has contacted at top research universities, the NIH, or mainstream media has wanted to expose or look into the cover-up of the vaccine safety data.
Backlash
Although Kirsch has had a very successful career as a tech entrepreneur and philanthropist, because he has been outspoken about the dangers of COVID vaccines he has been attacked, censored, lost friends and colleagues, and been maligned; including having his LinkedIn resumé deleted and a significant philanthropic award—the National Caring Award—erased from his Wiki page.
"When you tell the truth on social media if you speak against what the government narrative is, you end up being banned, and you end up being demonized. And when I started speaking out against the vaccine, within a week, all 14 members of [my] scientific advisory board quit," said Kirsch.
Marsha Gee, a top nurse at the University of California San Diego, was injured from the vaccines but instead of being supported by her employer, she was subjected "thrown under the bus" and treated as though she was crazy, said Kirsch.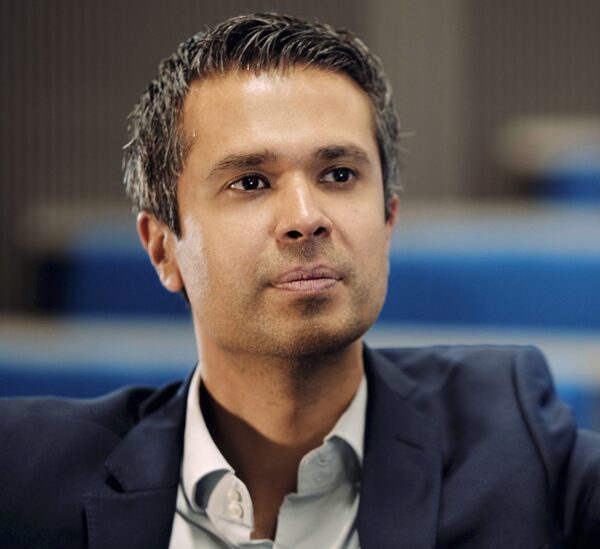 Doctors Are Attacked
But more and more people including doctors are realizing that these vaccines are not as safe or effective as claimed, such as British Cardiologist Dr. Aseem Malhotra, who because a skeptic after his father died from a sudden heart condition after getting vaccinated. He then dug into the COVID adverse data and discovered the dangers of the shots and is now calling for an end to the COVID vaccine mandates.
"The same thing [happened to Paul Marik], he took the vaccine because his peers told him it's safe and effective, and then he started meeting vaccine injured, and then he started looking at the data," said Kirsch. Marik has discovered a large amount of negative data and now thinks, "I was lied to, and he is appalled at what has gone on in the medical community."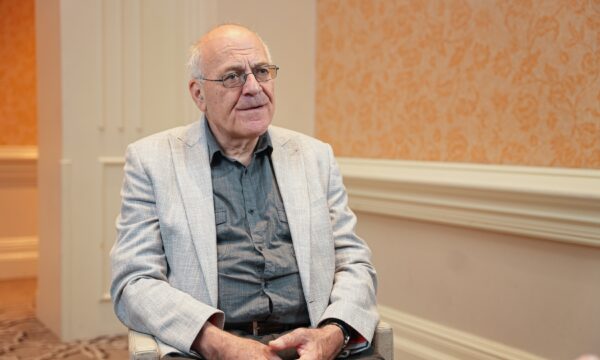 Even more disturbing is the censorship in scientific journals, and on social media platforms, "which is unconstitutional, where they're collaborating with social media companies, to censor people like me, and Robert Malone and Peter McCullough."
"I've seen multiple analyses of data, whether it's from San Diego or Ontario, that show there is no hospitalization benefit, that there is no infection benefit, and there is no death benefit. So we are doing all this, we are turning the country upside down and mandating a vaccine which is killing people. And that's why I'm doing this, because if I can help stop that … I did the right thing to do. "