Residents in Georgia were left horrified when they saw an American flag spray-painted and hanging outside a school. Once the school heard about this, the principal invited several veterans to teach the culprits a lesson.
In April 2018, students and faculty members of Heard County High School were confronted with a spray-painted American flag that read "Senior 2K18!" (Seniors 2018) when they arrived at the school's entrance.
The school's principal said the 5 seniors involved "crossed a line"
Today principal had local veterans come in and explain to these students why what they did was disrespectful. The students were suspended and will have to do community service pic.twitter.com/caJHPa0fzA

— Christian Jennings (@CJenningsWSB) April 27, 2018
It looked like an attack on the flag but the school soon found out that this was not the case.
Five students responsible for the incident were actually trying to play a prank but had crossed the line without realizing it.
"My initial thought for five days suspension, no prom, and all that, but that I don't think was teaching them what we wanted to do," school principal Brent Tisdale told Fox 5.
When Tisdale realized that the students didn't understand the severity of their act, he knew he had to teach them an important lesson, and invited a few veterans to the school to give a talk.
"I called Chief Hannah and said 'Do you have any veterans working right now that can come talk to these kids?' We had a couple of firefighters, police and took the boys into an empty room and let the vets explain to them what the flag means to them," Tisdale said.
One of the veterans, Nikki Culpepper, who spoke to the students, explained the connection between the flag and the veterans.
"We talked about how we chose to voluntarily defend the flag and their right to do what they did to it, as well as family and friends and loved ones who come home underneath that flag," she said.
Through talking to them, she found out that the students were just ignorant about what the flag represents.
"It appeared to the community that it was an attack on the flag and after speaking with these children, I realized it wasn't, it was just youthful ignorance," she told WSBTV.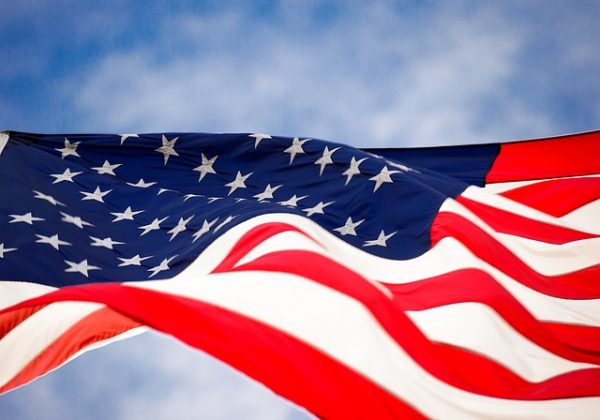 After the talk, Culpepper saw how remorseful the boys were.
"Two of the young people had tears in their eyes, shook our hands and apologized," she told Fox 5.
In addition to suspending the students, and assigning them community service, the school also issued a statement via the school's Facebook page to the community, hoping residents will forgive the boys for their ignorance.
"Our community is great, all kids make mistakes, and it takes a village, folks. I hope we can work together, as a school and community, to continue to love our kids despite their mistakes," Tisdale said.
The to the community of Heard County, It has been the practice at HCHS for Seniors to participate in Senior Pranks…
Watch the video below: