Steve Irwin's Daughter Bindi Celebrates Her 20th Birthday by Feeding Crocs at the Zoo
July 25, 2018 Last Updated: July 25, 2018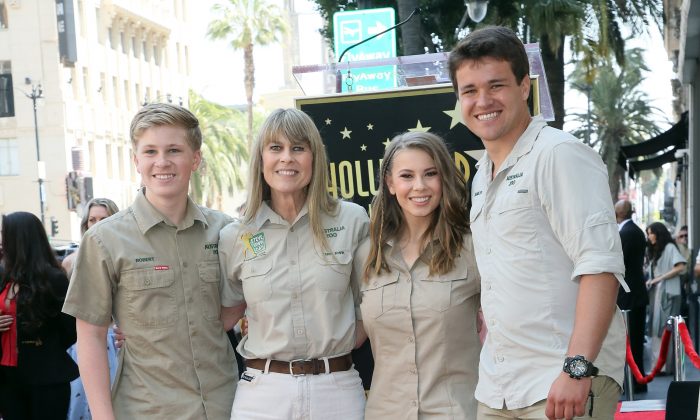 Bindi Irwin just turned 20, and together with her boyfriend, her mother Terri, and brother Robert, they celebrated her birthday at the Australia Zoo.
Not only did she mingle with the visitors at the zoo, she also got to feed the resident crocodiles at the zoo in front of an audience. Her boyfriend Chandler Powell even served her a koala-themed birthday cake to celebrate the special day of the young television personality.
Birthday wishes from her family members were also sent through social media.
Her brother Robert posted a photo of himself and his sister, writing "Happy birthday @bindisueirwin 🎉Wow. I can't believe you are 20 today! You have achieved so much and your message of positivity and kindness is so inspiring. Thank you for being the best sister in the world, love you heaps! Today will be so fun🐊"
Bindi's mother also tweeted two photos, one of a young Bindi and the other of her daughter as an adult. She said her life was blessed with Bindi 20 years ago, and she's thankful for her "each and every day."

Bindi's American boyfriend of three years, Chandler Powell, 21, who relocated to Sunshine Coast, Australia earlier this year, also gave a shout out to the full-time animal wrangler.
He called her "the one that I love, my life adventure buddy" on his Instagram post, adding that July 27 will forever be his favorite day of the year.
Bindi also showed love to her family with a throwback photo, which includes her as a baby with her parents.
She wrote, "I was born to the kindest, most giving, dedicated and loving Mum and Dad."
Meanwhile, she expressed her appreciation of her younger brother by saying, "I'm so glad my parents decided to have me and then bless our lives with my amazing brother."
Feel the love!