While a couple of major California wildfires burned through communities back in November 2018, twelve state lawmakers traveled to Hawaii on a paid trip to discuss a bailout for the state's big utility companies after it was alleged that their equipment may have contributed to sparking the fires, according to a letter the Consumer Watchdog sent to California's legislative leaders.
The annual legislative junket was hosted by the nonprofit group Independent Voter Project. The group of lawmakers consisted of ten Democrats and two Republicans attended the annual junket at the five-star Fairmont Kea Lani hotel in Maui, joined by representatives from major utility companies from California.
The "Wailea 12"
👉Rcvd more than $600K from the utilities in campaign contributions
👉Are on key committees deciding the fate of legislation determining who pays for #wildfires, utilities(whose equipment was at fault), ins. cos., ratepayers or taxpayers.https://t.co/AKPAxV9z2E pic.twitter.com/1chPo2I54w

— Consumer Watchdog (@ConsumerWD) January 8, 2019
The New York Times reported that the utility companies were seeking legislation from lawmakers that would allow them to reduce their responsibility if their equipment was found to be the cause of the Camp Fire that swept through the community of Paradise, as well as raise electricity rates.
"Edison and its executives had a captive audience with the 12 Wailea legislators around the pool at the posh Fairmont Kea Lani as the Woolsey fire devastated Malibu," the letter reads. "PG&E executives had paid for their seat at the luau, but decided not to show as the Campfire raged and their equipment was fingered as a possible cause. Executives from SEMPRA, parent of San Diego Gas & Electric, were there too."
However, the Independent Voter Project Chairman Dan Howle told the New York Times that the event didn't allow any lobbying and no specific legislation has been discussed.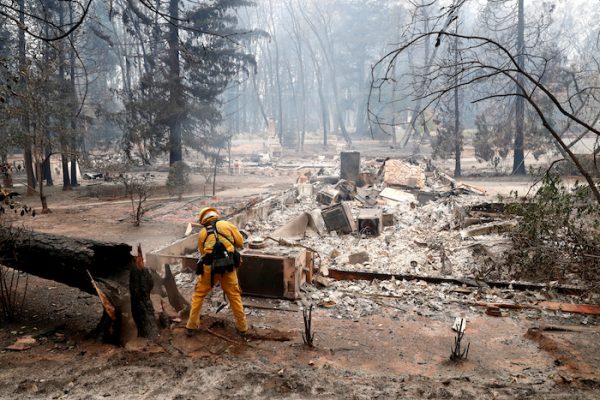 Assembly Members Tom Daly, Frank Bigelow, Bill Brough, Jim Cooper, Heath Flora, Jim Frazier, Reggie Jones-Sawyer, Freddie Rodriguez, Blanca Rubio and the Assembly Majority Leader Ian Calderon, as well as Senators Hueso and Cathleen Galgiani, are the names that appeared on a list of attendees.
The Consumer Watchdog says that all of the lawmakers who attended the meeting were among those voted for a bill letting ratepayers pay for a certain cost of the 2017 wildfire.
In addition, the twelve lawmakers were said to take more than $630,000 in campaign contributions home from the trip.
"It's shameful that while wildfire victims fled for their lives, and many lost them, legislative policy about the wildfires was being made over Mai Tais in Maui with utilities executives and lobbyists," Consumer Watchdog President Jamie Court wrote in the letter. "Such junkets should stop, but if they do not then the legislators, lobbyists and lobbyist employers involved should at least be required to disclose them in real time on their websites to constituents."
Just days ago, about 30 Democratic members of Congress were also blasted for taking a trip to a winter retreat in Puerto Rico with more than 100 lobbyists and corporate executives, undeterred as the ongoing partial government shutdown.
Democrats in Congress are so alarmed about federal workers not getting paid they're partying on the beach instead of negotiating a compromise to reopen the government and secure the borderhttps://t.co/zpJypJ2Slq

— Sarah Sanders (@PressSec) January 13, 2019
Besides meeting with lobbyists from major firms, including R.J. Reynolds, Facebook, Amazon, the lawmakers were also planned to see a performance of the Broadway show "Hamilton" and take part in parties, including one with the show's cast.
Spotted: Sen. Bob Menendez on the beach at a resort in Puerto Rico on Day 22 of the partial government shutdown. Reports say dozens of Dems are in PR for the CHC BOLD PAC winter retreat — including meetings on Maria cleanup, and a party with PR's "Hamilton" cast. pic.twitter.com/6FaBYKPo4L

— David McAlpine (@DavidMcAlpine) January 12, 2019
The Camp Fire broke out on the morning of Nov. 8 near the mountain community of Paradise, sweeping through the town and killing at least 86 people in the deadliest and most destructive wildfire in state history.
With dozens of lawsuits filed against the company from the victims of 2017 fires, PG&E said in November it could face "significant liability" in excess of its insurance coverage if its equipment was found to have caused the Camp Fire in 2018.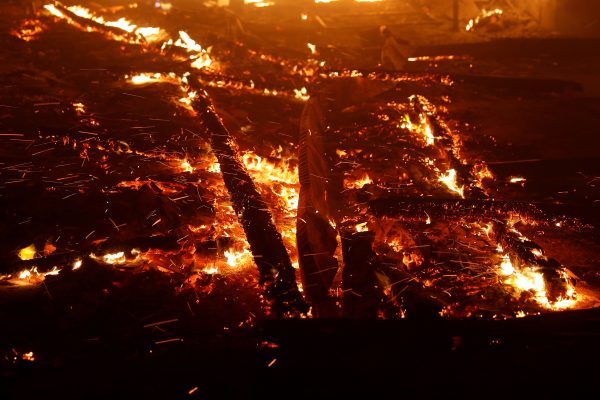 PG&E could face at least $30 billion in liability for causing fires in 2017 and 2018, according to CNBC.
Shadowed by the cost, PG&E said on Jan. 14 that it is preparing to file for Chapter 11 bankruptcy protection as soon as this month amid pressure from potentially crushing liabilities linked to California's catastrophic wildfires in 2017 and 2018, according to Reuters.
Watch next:
The SpyGate Scandal: What We Learned in 2018
2018 proved to be a year of numerous revelations that provided clarity regarding events leading up to—and following—the 2016 presidential election.