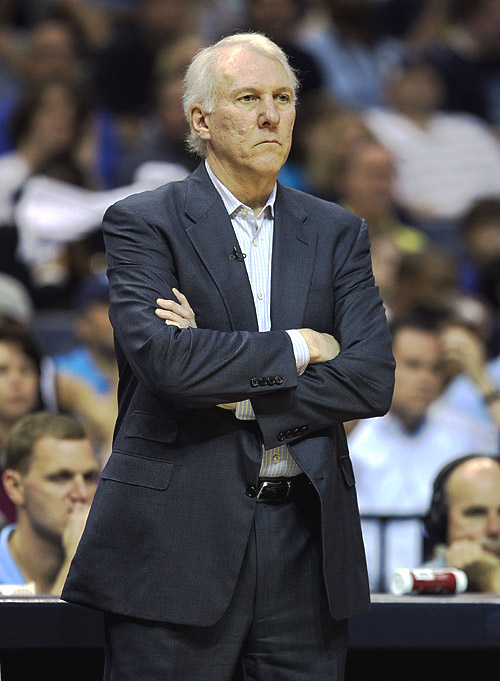 San Antonio Spurs head coach Gregg Popovich was named the recipient of the Red Auerbach Trophy as the 2011-12 NBA Coach of the Year, the NBA announced Tuesday on the league's website.
Popovich, in his 16th season as coach in the NBA—all with San Antonio—led the aging Spurs to a 50-16 record and their second straight division title. The 50 wins marks the 13th straight season the Spurs have reach the half-century mark.
Popovich, who has won four NBA titles with the Spurs, also won the award in 2002-03. The 63-year old received 77 of the 119 first-place votes while Chicago's Tom Thibodeau placed second after receiving 27 first-place votes.
Currently, Popovich's Spurs lead the Jazz 1-0 in the best-of-seven opening round series.