NBA team co-owner and billionaire Chamath Palihapitiya is facing internet outrage after declaring that "nobody cares" about the plight of the persecuted Uyghur ethnic Muslim minority in China's far west Xinjiang region.
"Nobody cares about what's happening to the Uyghurs, okay? You bring it up because you care, and I think it's nice that you care. The rest of us don't care," he said in a podcast that he co-hosts, after another host brought up Washington's
recent ban
on all products from Xinjiang over the use of forced labor.
"I'm telling you a very hard ugly truth. Of all the things that I care about, yes, it is below my line."
The United States and several other Western nations have
characterized
Beijing's repressive policy in Xinjiang as a genocide, and a UK-based independent people's tribunal, chaired by distinguished international human rights lawyer Geoffrey Nice QC, 
agrees
. The abuses, including torture, slave labor, forced sterilization, and mass detention and surveillance, have driven the United States and others to
stage a diplomatic boycott
against next month's Beijing Winter Olympics.
Palihapitiya, a part-owner of the Golden State Warriors, pushed back when a third host, venture capitalist David Sacks, said the issue was "not top of mind" for many people.
"That's not caring," Palihapitiya said. "I care about the fact that our economy can turn on a dime if China invades Taiwan. I care about climate change. I care about America's crippling and decrepit health care infrastructure. But if you ask me, do I care about a segment of a class of people in another country? Not until we can take care of ourselves will I prioritize them over us."
"There's nothing I can do about the Uyghurs, zero," he said later in the episode, which aired on Jan. 15.
A clip of his remarks gathered wide social media attention on Martin Luther King Jr. Day and sparked a torrent of criticism from lawmakers, who took his indifference as a further indicator that the sports league values profits more than human rights.
"We've always known that the NBA & many of its owners are happy to put profits over people. Now @chamath is saying it plain as day: he doesn't care that Communist China is committing genocide against the Uyghurs. He doesn't care that millions are sent to forced labor camps," Sen. Rick Scott (R-Fla.) wrote on Twitter, adding that "silence is appeasement."
Rep. Ashley Hinson (R-Iowa) wrote on Twitter that the "American government, companies, and citizens have to speak with one voice against the CCP's gross human rights abuses and hold them accountable."
"History will remember those who looked the other way."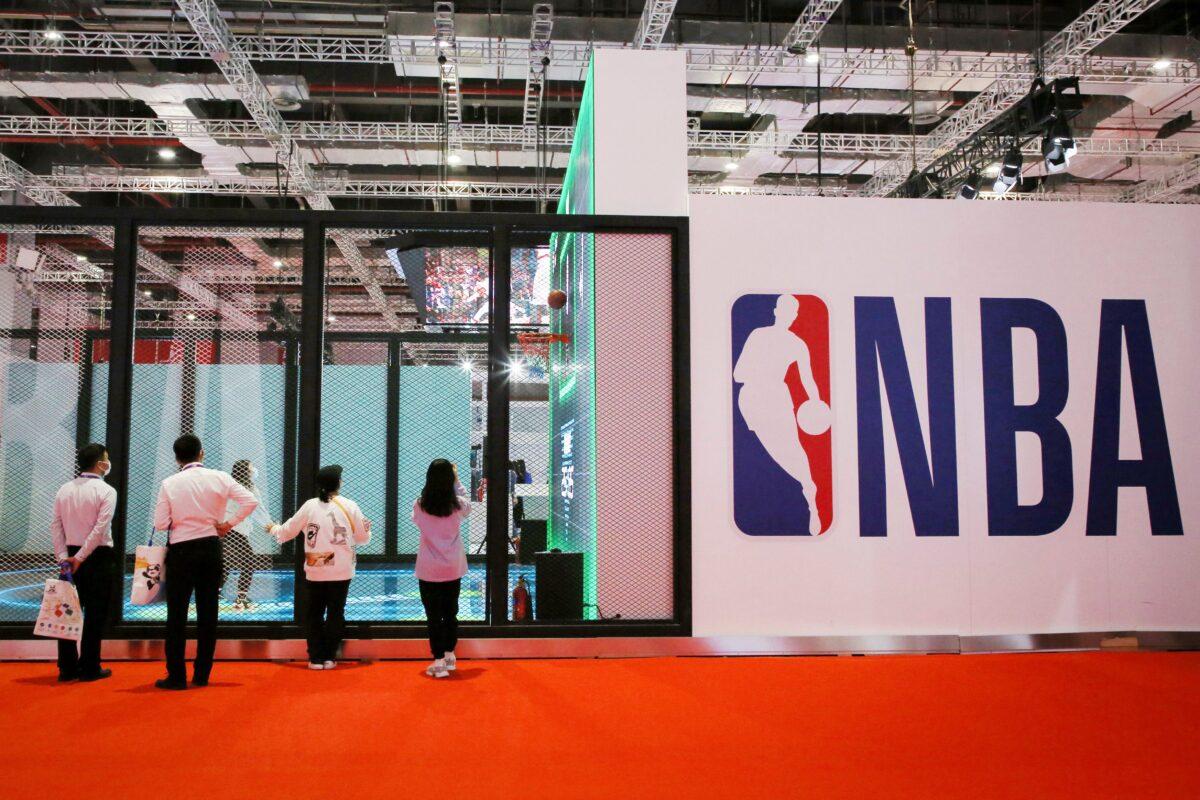 The NBA team quickly sought to distance itself from the internet storm. In a statement on Twitter, it referred to Palihapitiya, who owns 10 percent of the Warriors franchise, as "a limited investor who has no day-to-day operating functions" with the San Francisco-based team.
"Mr. Palihapitiya does not speak on behalf of our franchise, and his views certainly don't reflect those of our organization," the team said.
Late on Jan. 17, Palihapitiya posted a clarification on Twitter, walking back his comments.
"In re-listening to this week's podcast, I recognize that I come across as lacking empathy. I acknowledge that entirely," 
said
the 45-year-old Sri Lanka-born businessman, who came to Canada at the age of 6 after his family filed for refugee status.
"As a refugee, my family fled a country with its own set of human rights issues so this is something that is very much a part of my lived experience. To be clear, my belief is that human rights matter, whether in China, the United States, or elsewhere. Full stop," he said.
The NBA has faced a backlash for its business dealings in China, including running a basketball academy in Xinjiang, a relationship the league said it has terminated following U.S. lawmakers' inquiries in 2020. A few NBA stars also
censured
a then-general manager for the Houston Rockets who sent out a pro-Hong Kong tweet that
triggered Beijing's retaliation
.
Enes Kanter Freedom, one of the few NBA players to be vocal on China's human rights abuses, called Palihapitiya's comments a "shame."
"When @NBA says we stand for justice, don't forget there are those who sell their soul for money & business like @chamath the owner of @warriors, who says 'Nobody cares about what's happening to the Uyghurs,'" he said.
"When genocides happen, it is people like this that let it happen."
The NBA didn't respond to The Epoch Times' request for comment by press time.
Update: This article has been updated to include Palihapitiya's latest comments.