It's the most wonderful time of the year—even if the year hasn't been so wonderful.
With gatherings limited and international travel restricted (you're probably unlikely to visit those Christmas markets in Europe, this December), everyone's looking for a safe way to celebrate the joy of the holidays domestically. Fortunately, a number of places are putting on a show, bringing all the feels of the festive season.
From small-town sparkle to big city lights, here are some of America's best places to celebrate the holidays this year.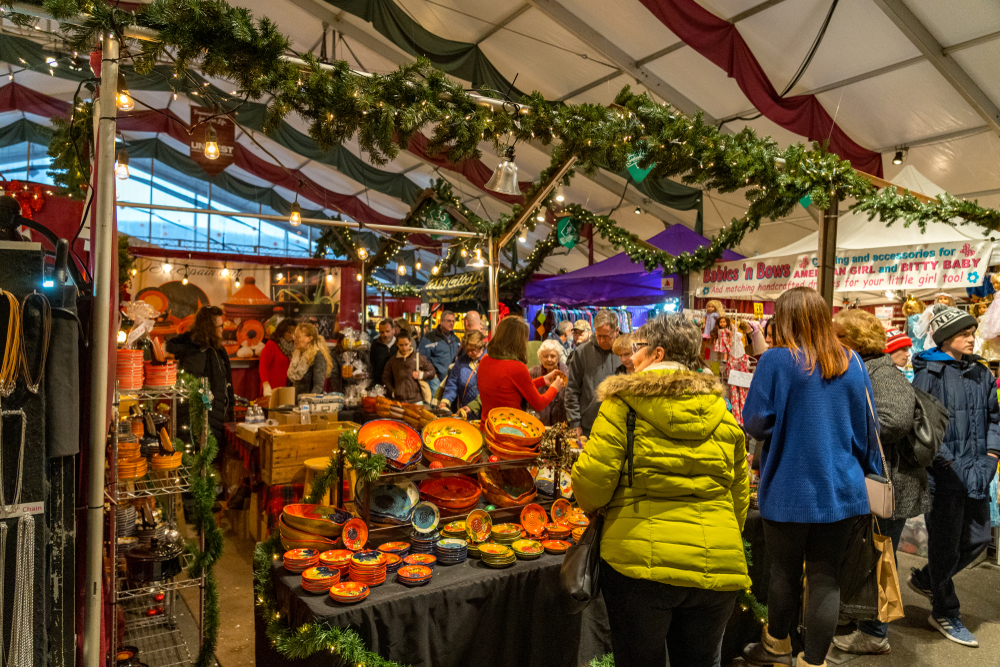 Bethlehem, Pennsylvania
You can still get to Bethlehem for Christmas—the other one, that is. While it may not have the Church of the Nativity, this small, self-declared "Christmas City" of 75,000 in the Lehigh Valley of eastern Pennsylvania has hosted one of America's best holiday markets for almost three decades.
 Located at SteelStacks, the former home of Bethlehem Steel, once one of the largest producers in the world, the remaining smokestacks and blast furnaces are a long way from the Danube or the Rhine. But they still provide a dramatic backdrop for all the festive charm. Browse the handiwork of some 50 artisans—everything from Moravian glass stars to holiday décor, fine art photos, and nutcrackers from Germany.
Formerly housed in four tents, these have now been spread out, and visits with Santa will be socially distanced. (There's even a weekly cooking session with the big man, via Zoom.)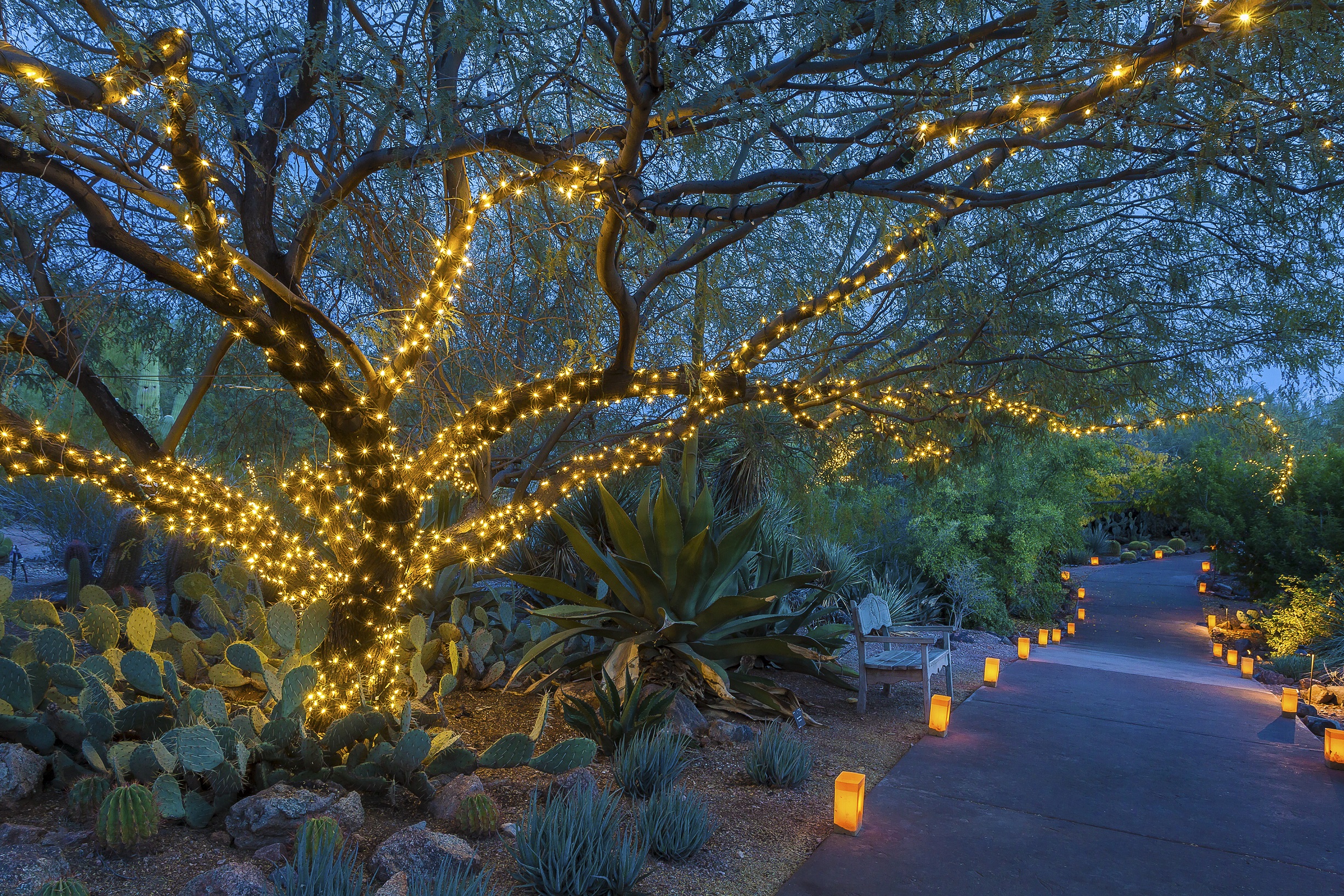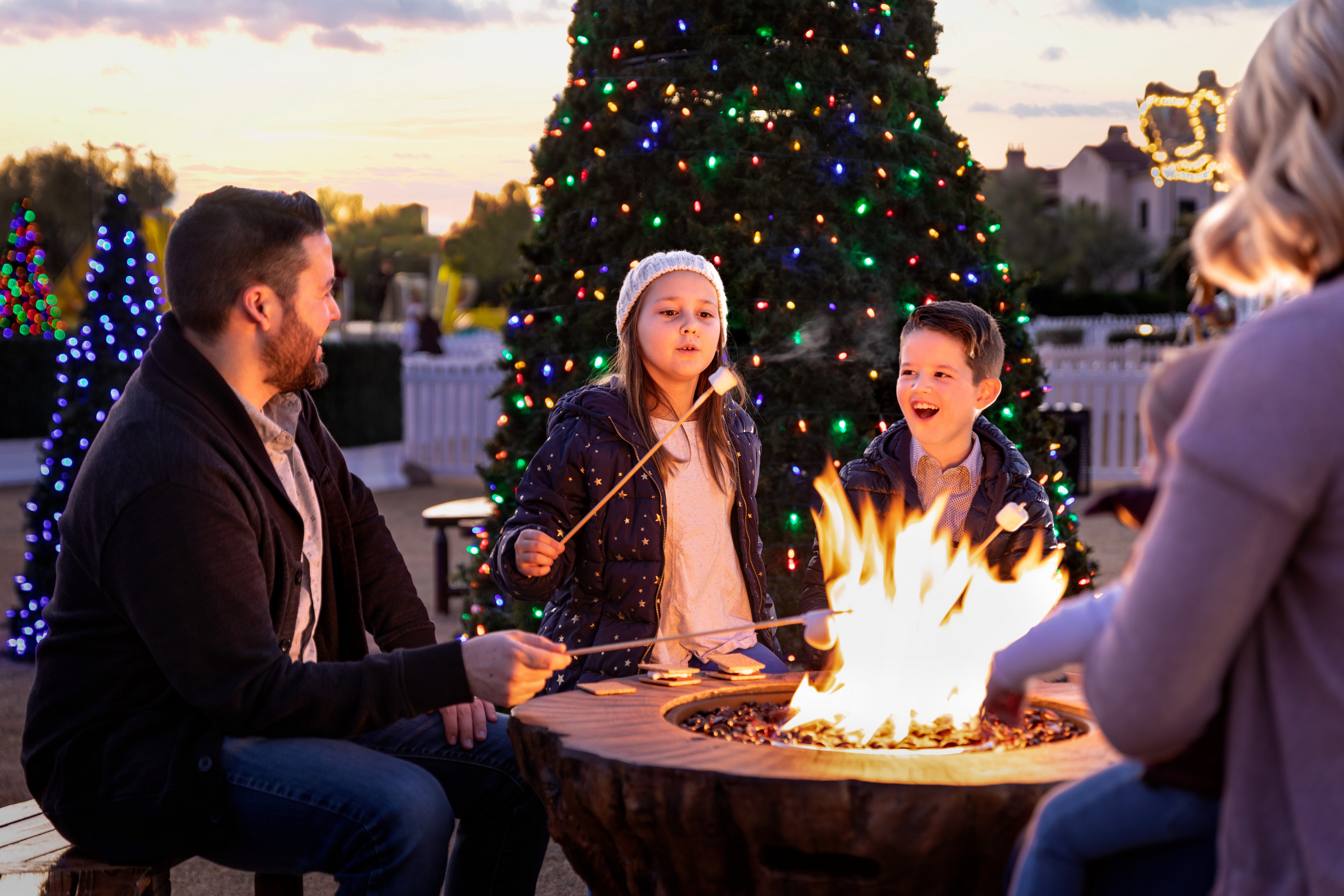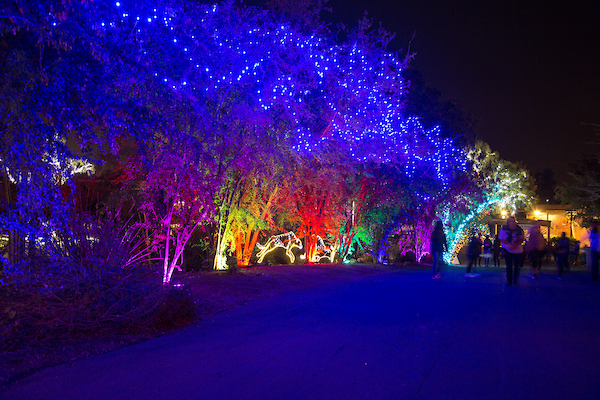 Scottsdale, Arizona
It's a winter wonderland—in the heart of the Sonoran Desert. A community filled with upscale resorts just east of Phoenix, Scottsdale is known for salubrious swimming pools and championship golf. But every December, it's a place transformed for the holidays. For starters, all the places to see the lights.
At the Salt River Fields, you don't even have to leave your car—drive through some 5 million lights spread out over 1.2 miles. (You can also sign up for a private carriage ride, if you're looking for a little more romance.) At the McCormick-Stillman Railroad Park, you can steam through holiday displays and twinkling lights on the Paradise and Pacific Railroad (reduced to half capacity, this year). And the legendary Desert Botanical Garden lights up with Las Noches de las Luminarias, all the paths lit up in white.
And then finish with Christmas at the Princess, where this luxury resort becomes a winter wonderland, home to a skating rink, igloos, fire pits, and something delicious, called S'Mores Land.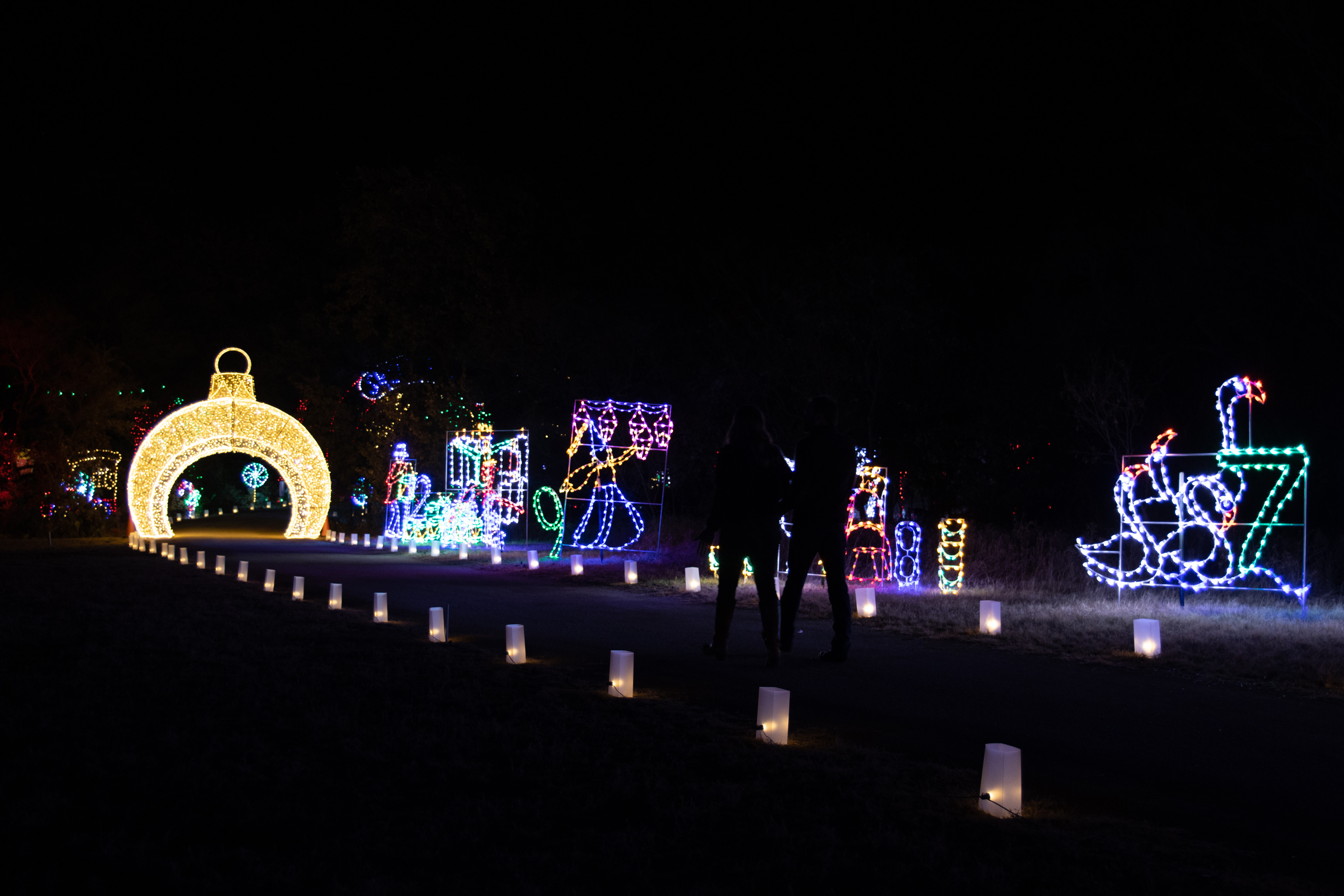 Abilene, Texas
Deep in the heart of Texas, a couple of hours west of Dallas/Fort Worth, this former cattle and railway town has invested heavily in reinventing its downtown, with revitalized theaters, art walks, and other attractions. And they've gone big on the holidays, too.
Just in its second year, the Winter Lightfest promises a 3/4-mile outdoor trail strung with a million lights—walk past trees festooned with them, and through a tunnel of illumination. Along the way, local choirs sing a musical accompaniment to all the razzle-dazzle. And it finishes in the Christmas village, where, despite the current situation, a visit with Santa is still possible. This year, families will find a socially-distanced sled, with two rows separated by Plexiglas, so kids can sit in front and make their last-minute gift requests to Mr. Claus.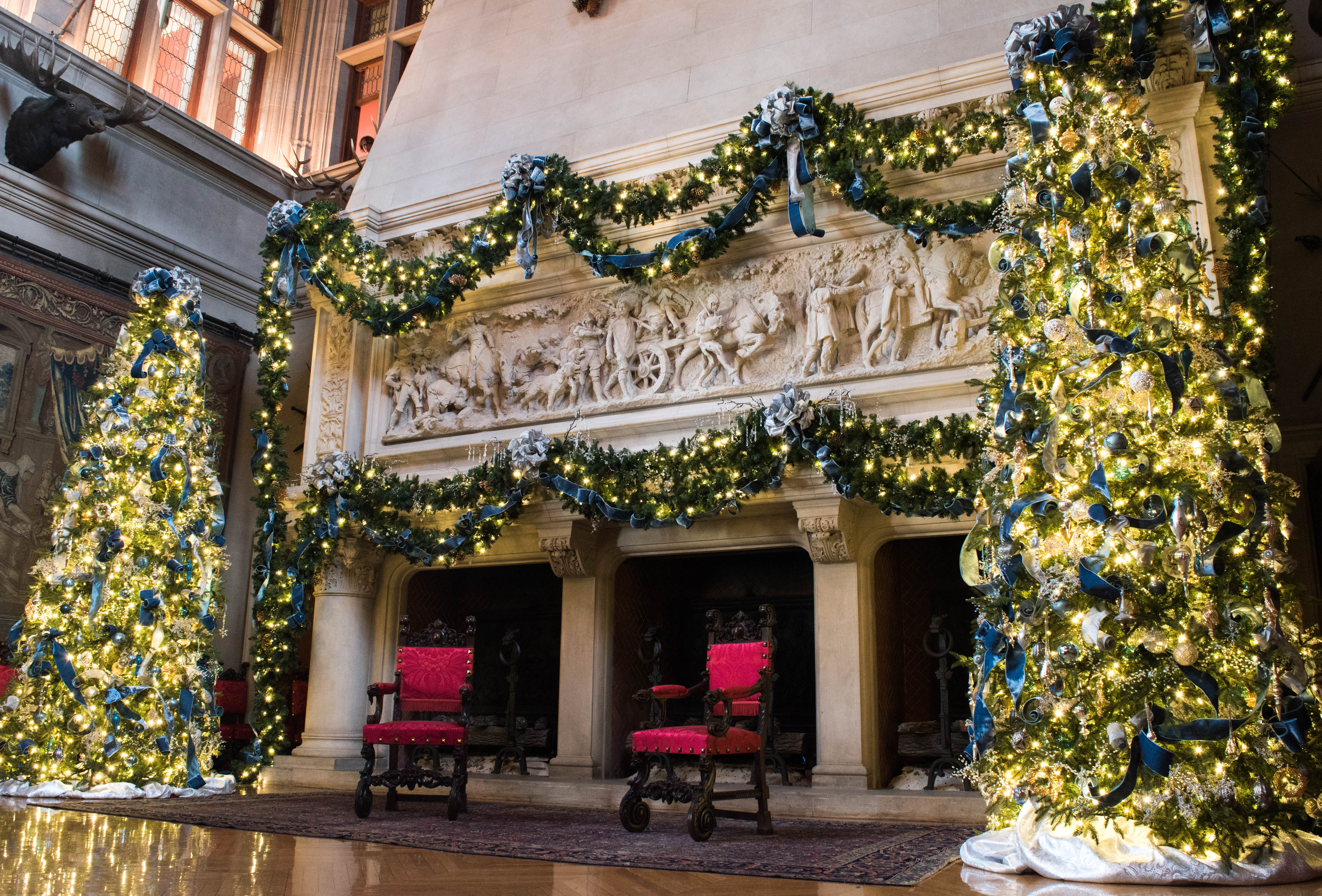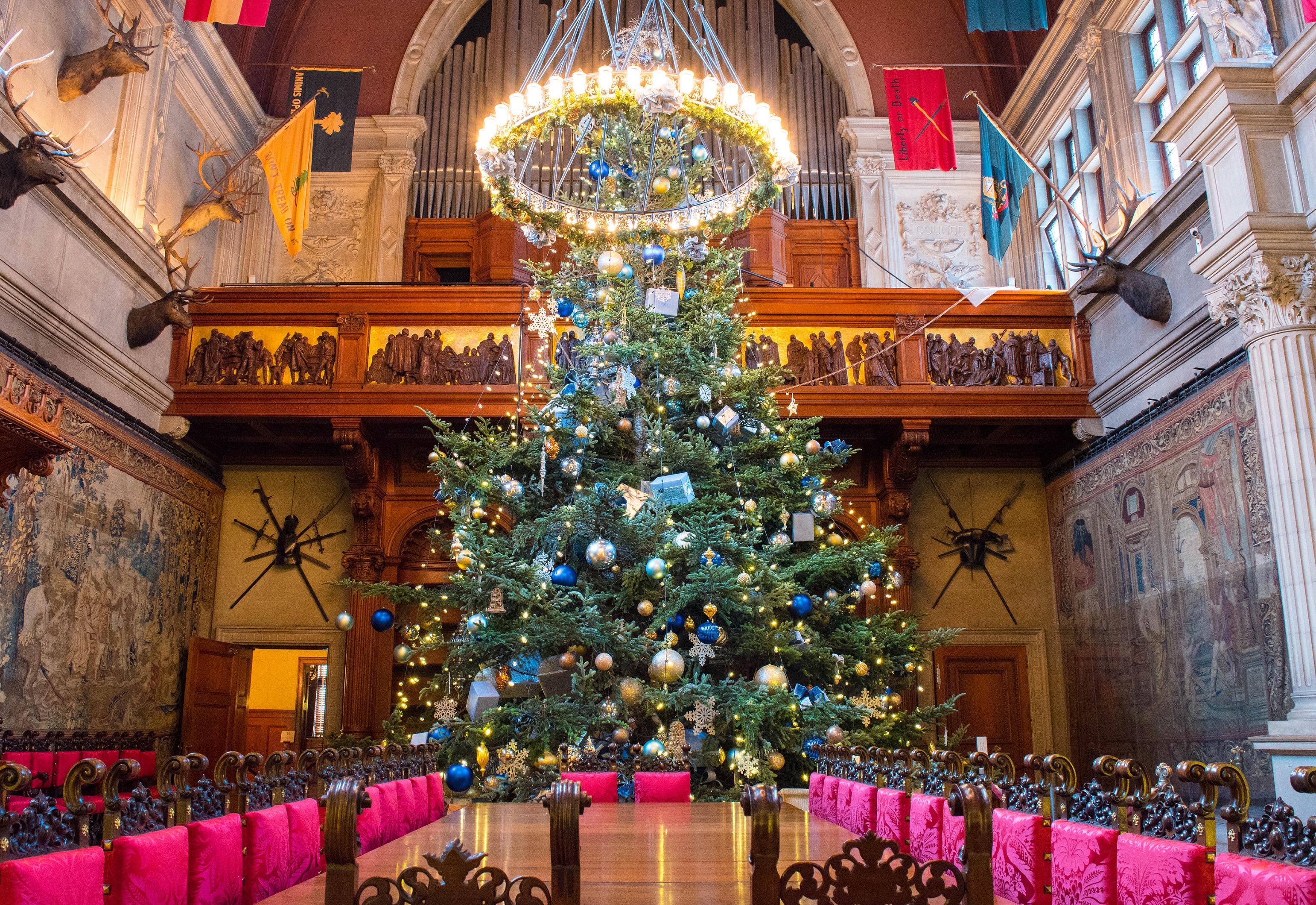 Asheville, North Carolina
Nestled in the Blue Ridge Mountains, this scenic city was once home to the super-wealthy Vanderbilt family, and now hosts a very vibrant arts and music scene, including a symphony orchestra, a lyric orchestra, a jazz orchestra, and (in a normal year) bluegrass and folk festivals.
Head to the 179,000-square-foot Biltmore Estate (set on 8,000 acres, it's still the largest privately owned home in the U.S.), which is festooned with more than 100 individually decorated trees (including the centerpiece, a 35-foot Fraser Fir), 25,000 ornaments, 1,200 poinsettias, and 100,000 twinkling lights. Ride the Holly Jolly Christmas Trolley through the city's downtown, then head to Winter Lights at the North Carolina Arboretum, which this year has shifted from a walking experience to a drive-through, mile-long Christmas extravaganza with several nature-themed displays.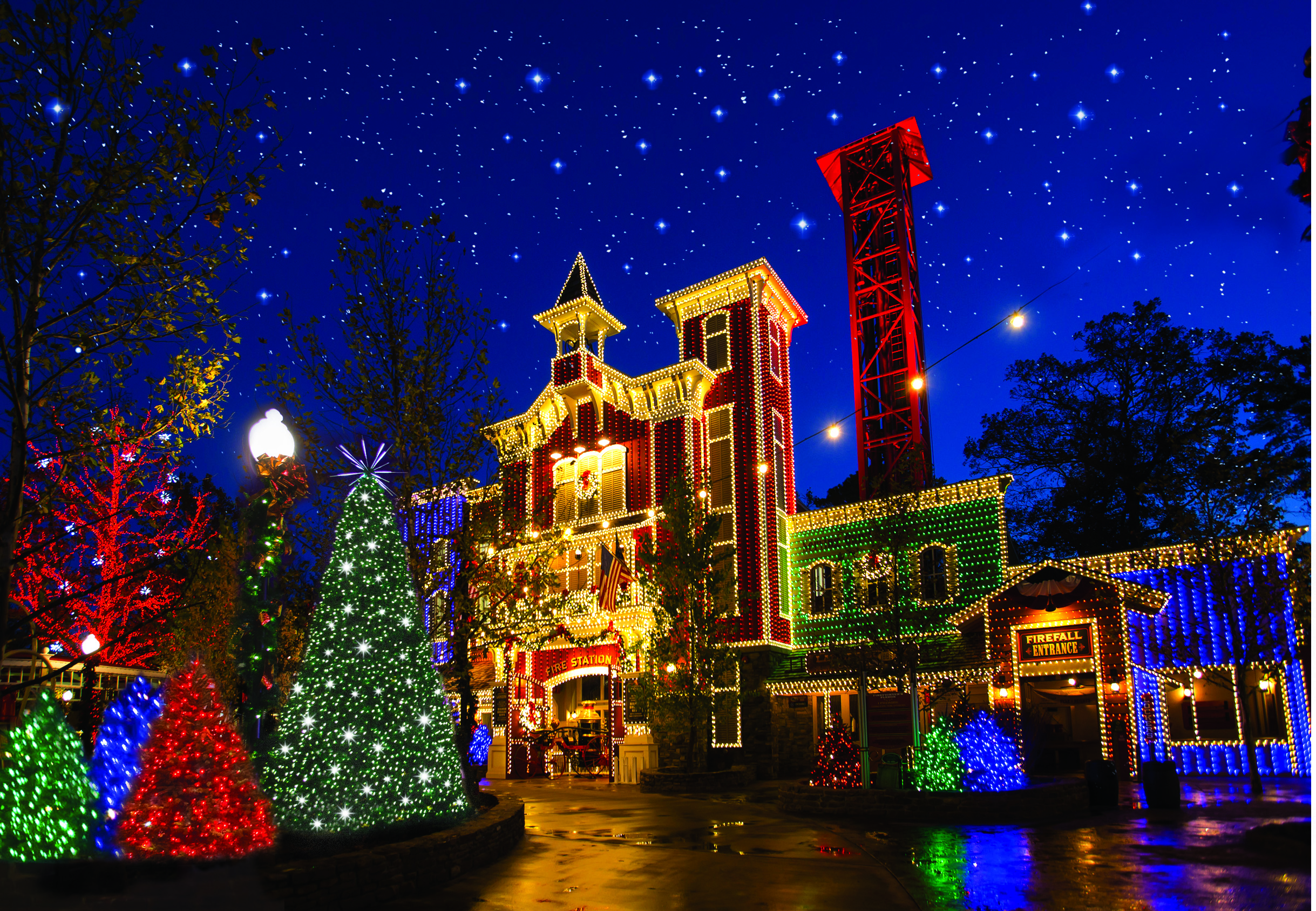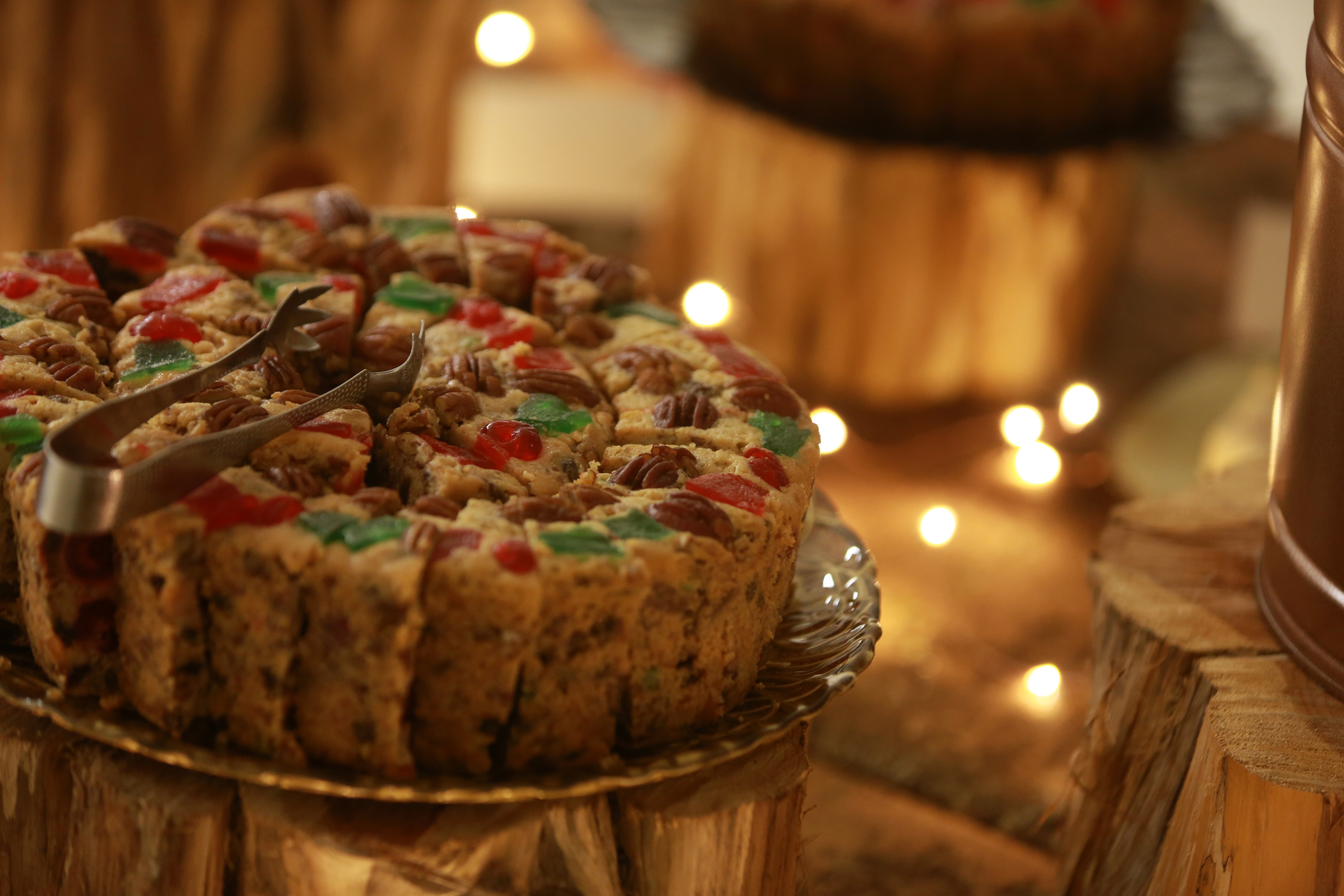 Branson, Missouri
A place that already glitters 365 days a year, this town in the Ozark Mountains has long drawn thousands of tourists. Arguably the world's capital of live music, the shows are the main attraction, with classics like Andy Williams and Glen Campbell opening theatres all the way back in the '90s. It's also home to Dolly Parton's Stampede, plus a half-scale model of the Titanic, a zoo, and a scenic railway.
And every year, Branson becomes "Christmas Tree City." Silver Dollar City, an 1880s amusement park, is illuminated with 6.5 million lights, 1.5 million of them on the period main street. The town's Lights of Joy is a one-mile driving tour lined with a Christmas tree forest, and displays depicting the 12 days of Christmas. The scenic railway becomes the Polar Express, there's a Christmas tree tour all over town, and, of course—you'll also have plenty of Christmas shows to choose from.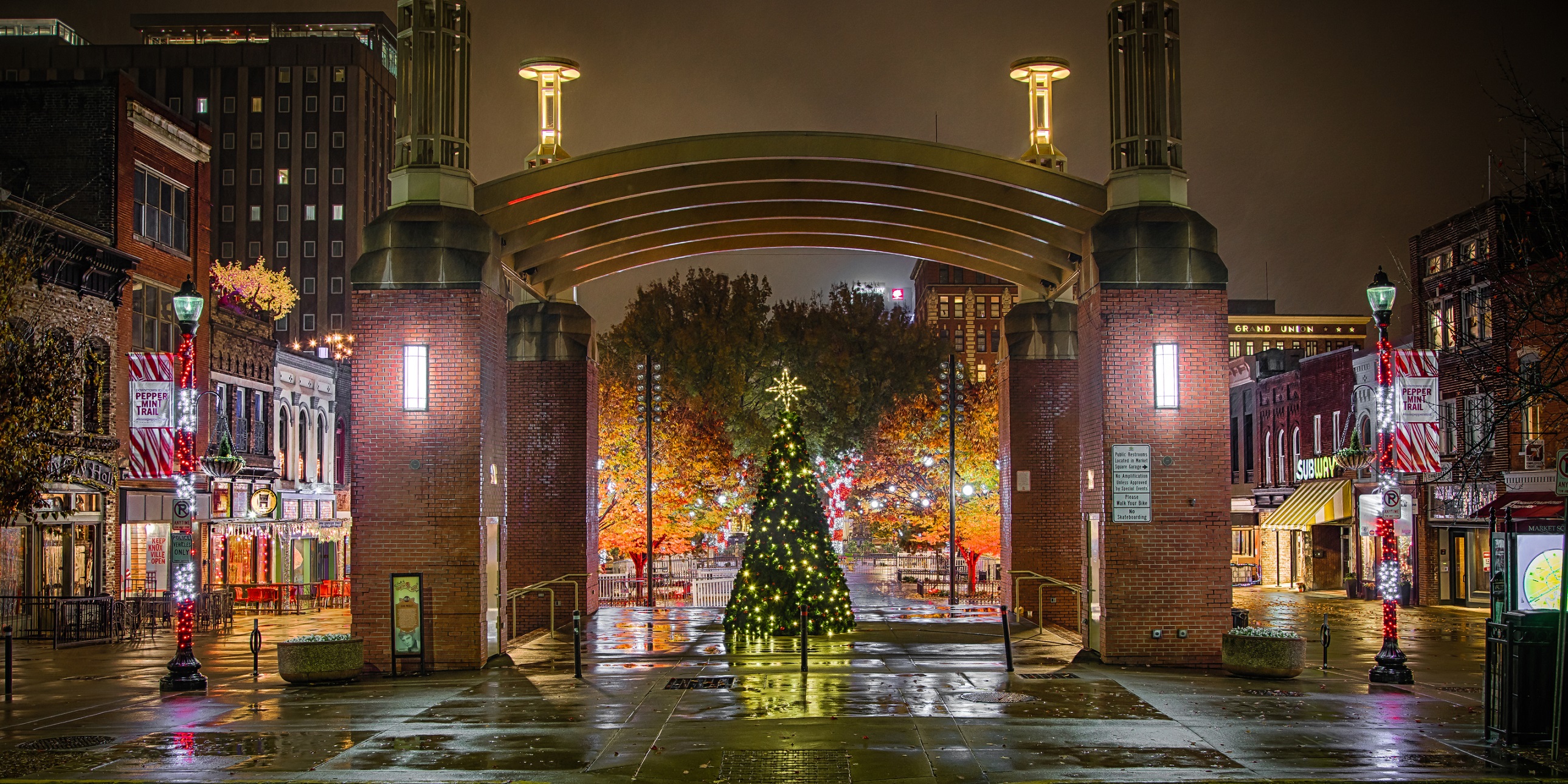 Knoxville, Tennessee
Set among rolling foothills, Knoxville, the largest city in eastern Tennessee, sits at the gateway to the Great Smoky Mountains. And this year, it's all about the peppermint. Head downtown and follow their Peppermint Trail—strung with thousands of lights, local businesses are taking the theme seriously. Cafes are serving up peppermint hot chocolate, restaurants cooking up peppermint crepes, and plenty of bars and bistros mixing up everything from peppermint martinis to peppermint white Russians. A local salon is even offering peppermint-infused scalp massages— perfect to get those Christmas juices flowing.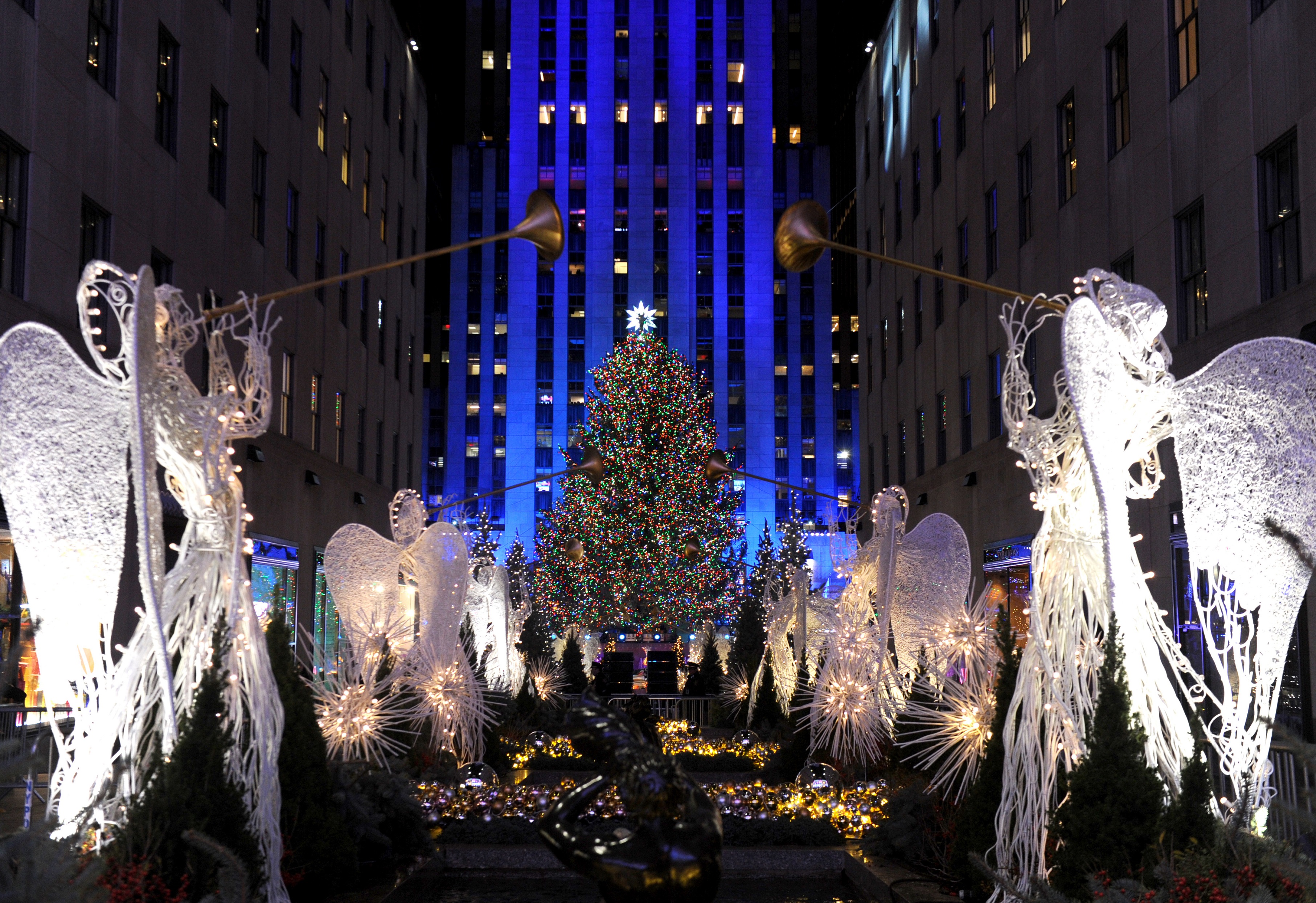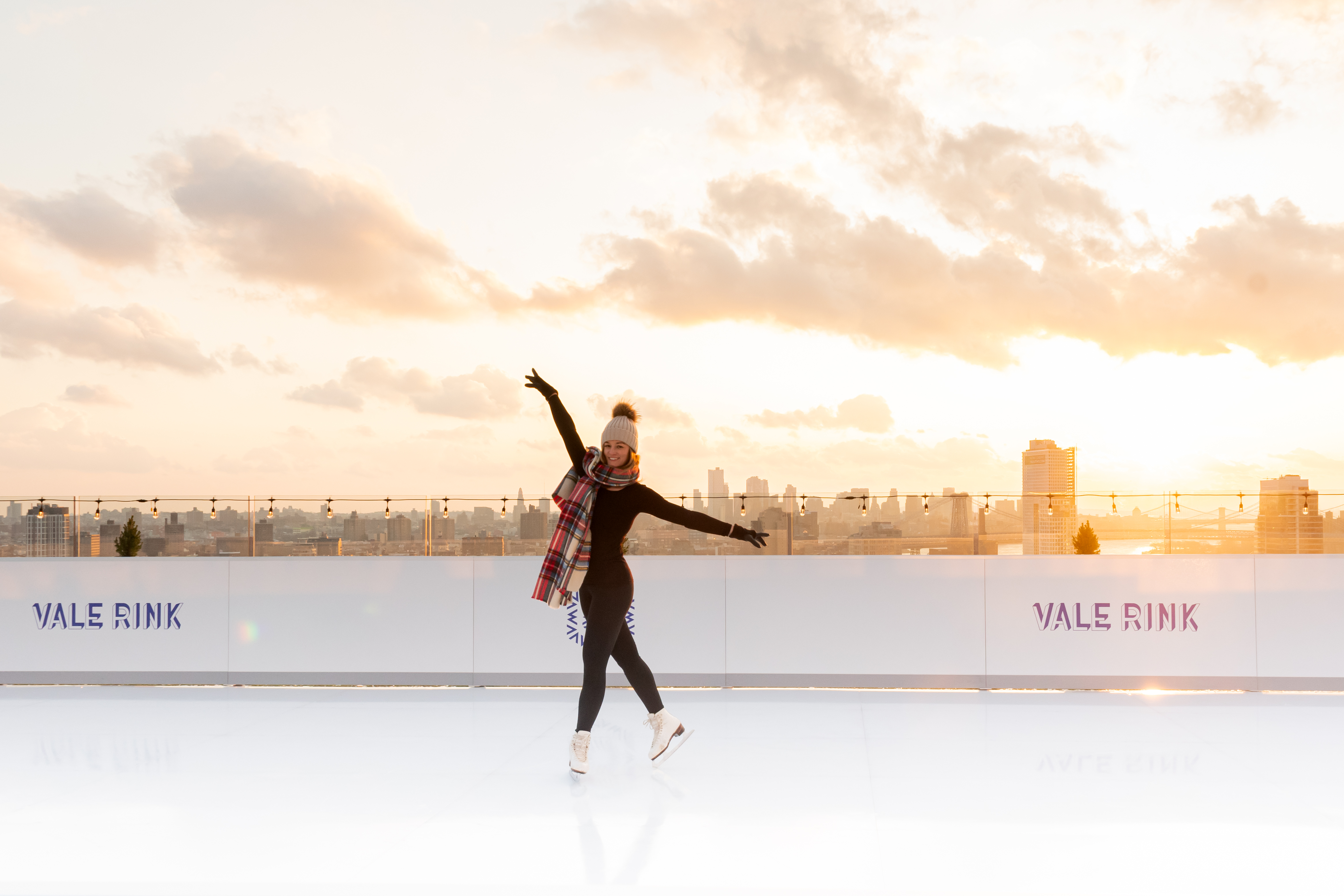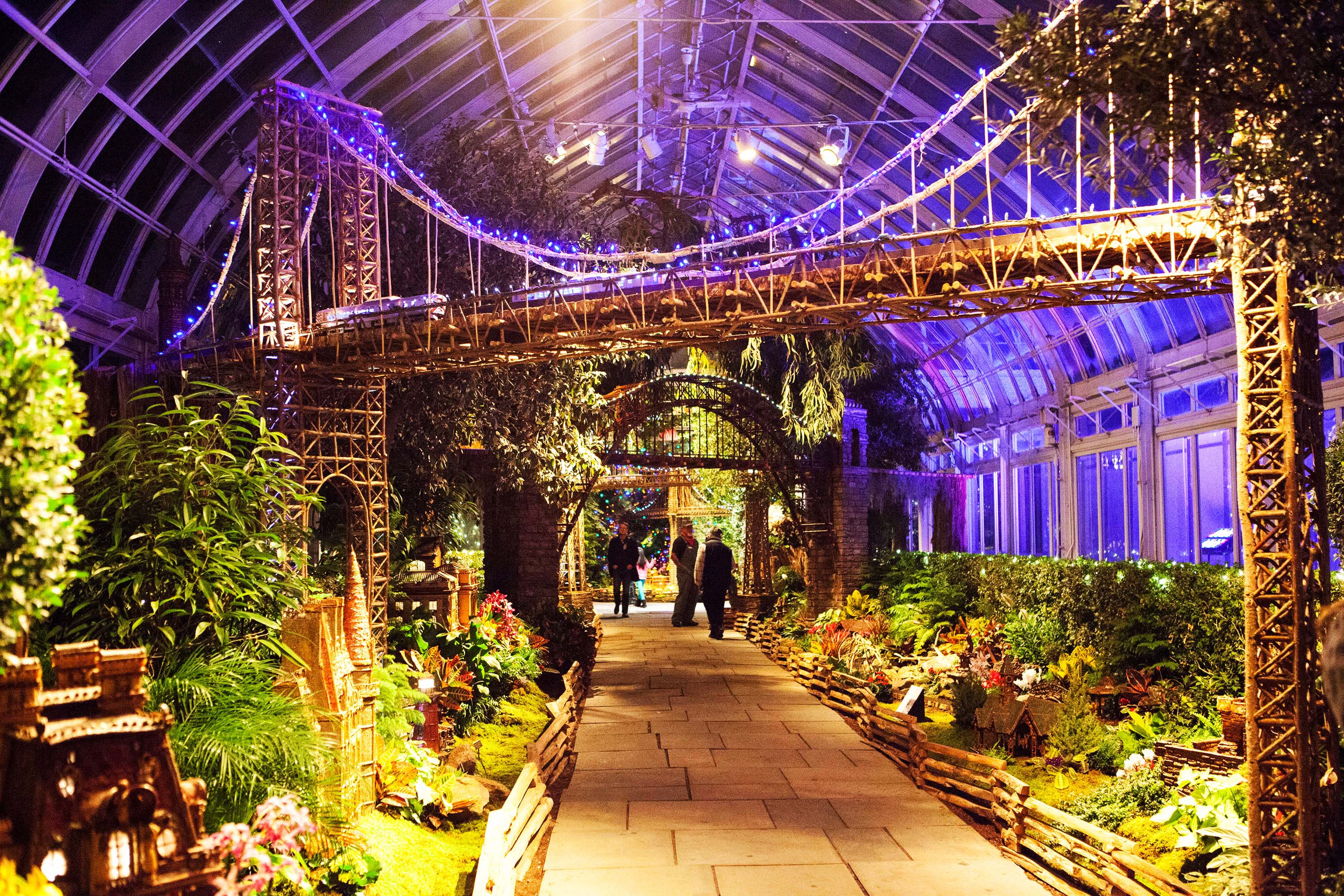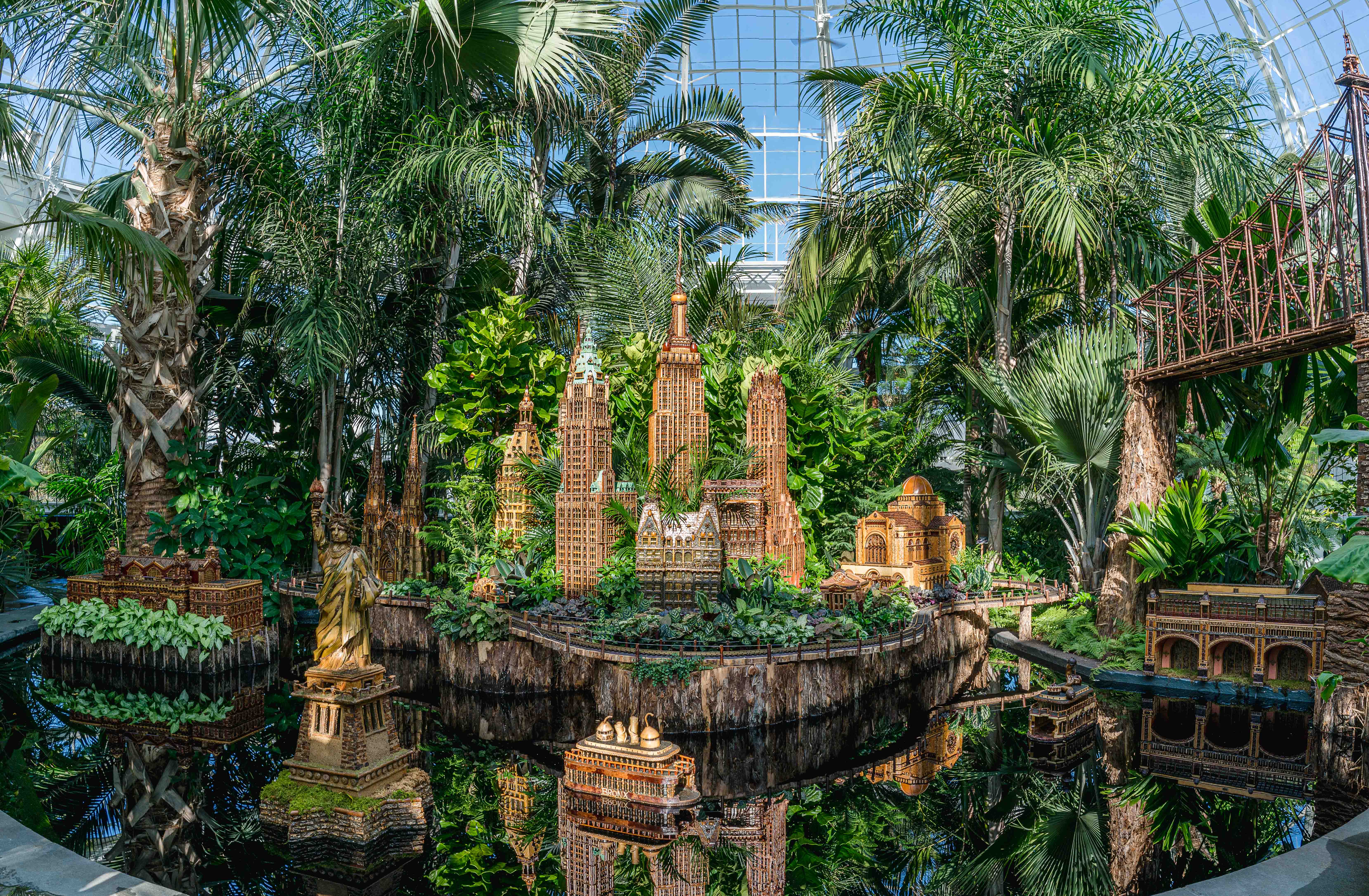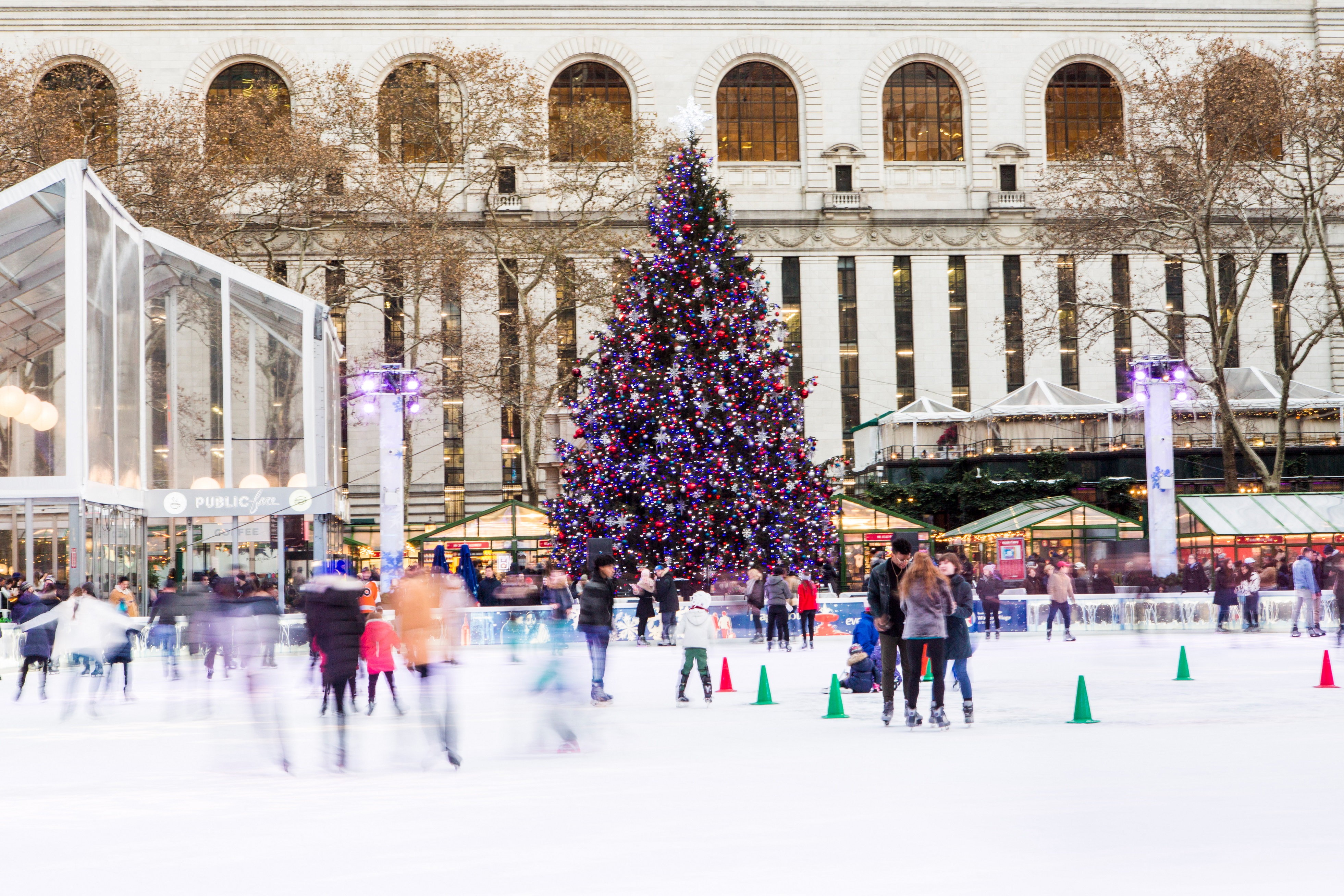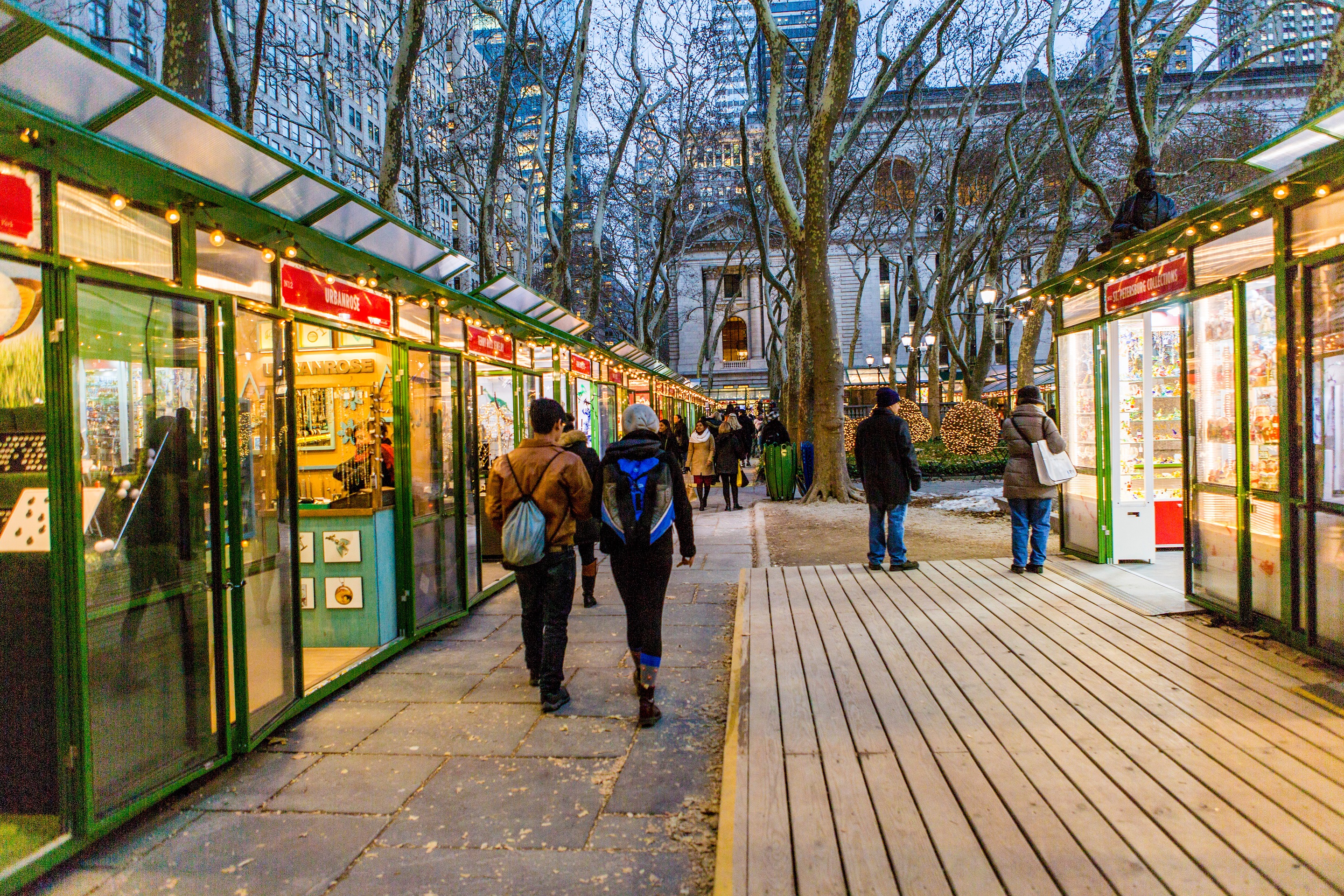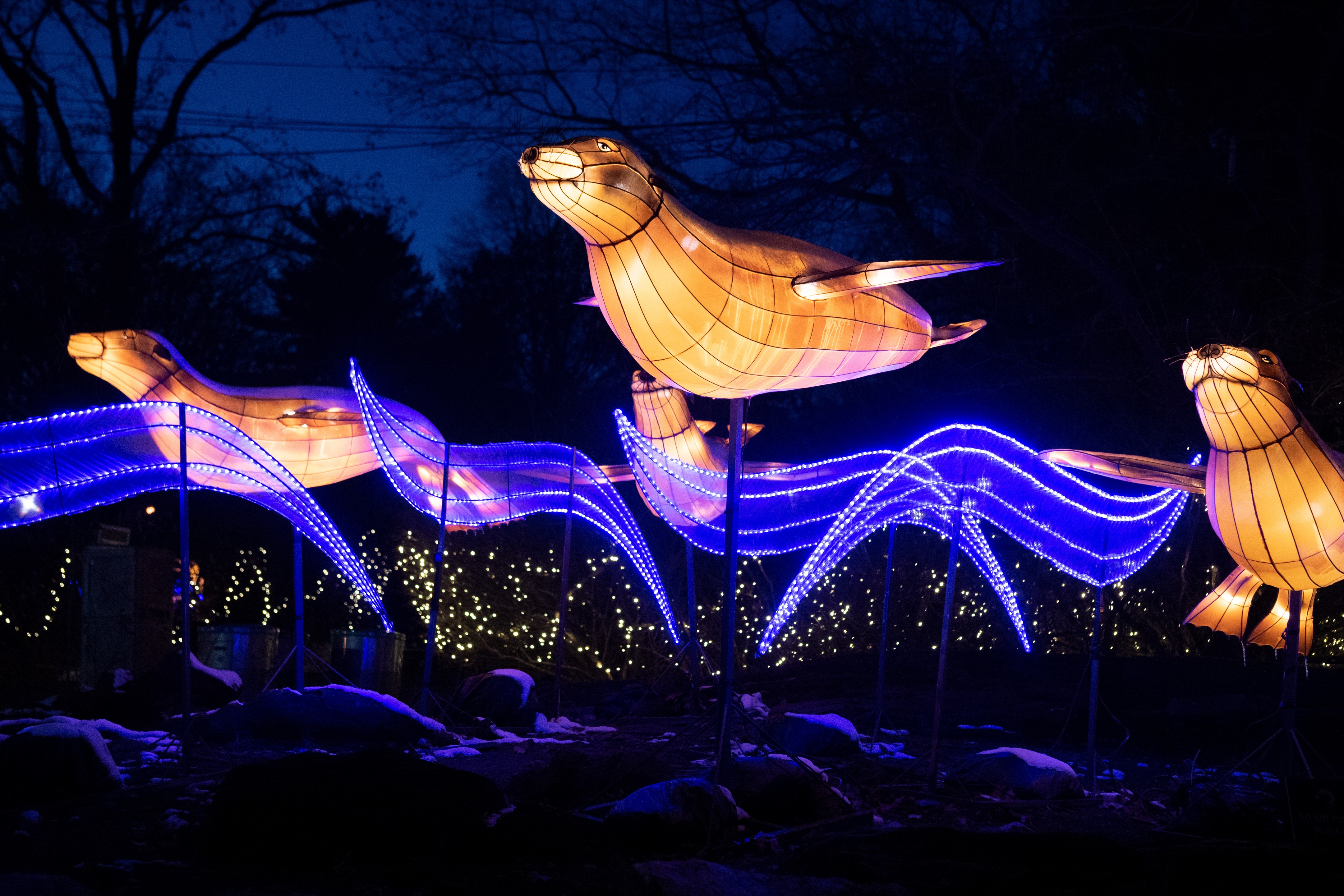 New York City
Even this year, there's no place like New York for the holidays. While the Rockettes' Christmas Spectacular (and a whole bunch of other stuff) is canceled, you'll still find plenty to get you into the spirit. For example, the Winter Village at Bryant Park, which includes the Holiday Shops (which have been made smaller, and spread out), as well as the Lodge Deck, where you can order a festive cocktail, and maybe a little lunch.
Plus, plenty of outdoor skating rinks across the city are a great way to get some fresh air, exercise, and keep your social distance, from Wollman Rink in Central Park (which you'll probably recognize from several movies and TV shows) to the ecologically friendly, synthetic skating surface atop the William Vale in Brooklyn, which just may have the best view of the Manhattan skyline spread out below your skates. And, of course, the Christmas tree at Rockefeller Center, this year, a Norway Spruce that stretches to 75 feet.  
Toronto-based writer Tim Johnson is always traveling, in search of the next great story. Having visited 140 countries across all seven continents, he's tracked lions on foot in Botswana, dug for dinosaur bones in Mongolia, and walked among a half-million penguins on South Georgia Island. He contributes to some of North America's largest publications, including CNN Travel, Bloomberg, and The Globe and Mail.