North Korea has shown an "unusual increase" in military activity, carrying out inspections of its artillery's readiness and conducting air force operations, said South Korea's Defense Minister Jeong Kyeong-doo.
"North Korea … has been heightening military tensions through an unusual increase in the inspection activities for its combat readiness posture, mostly of its artillery, and in its air force planes' flight operations," he said, according to Yonhap.
He said that North Korean officials have remained unresponsive to offers for talks.
The activity could indicate Pyongyang is seeking to carry out another missile test, or it might be related to the public disappearance of dictator Kim Jong Un. Reports over the past week have speculated that the 36-year-old is either dead or incapacitated, although North Korea has not commented on the reports.
According to Yonhap, the North Korean military activity likely is related to the isolated, communist nation's missile tests and artillery drills.
The latest drill "took place last week, during which the North fired what appeared to be surface-to-ship cruise missiles off its east coast," the agency reported. "On the same day, the North also flew Sukhoi-variant fighter jets and MiG-type planes above the eastern coastal city of Wonsan, and fired multiple air-to-ground missiles into the East Sea."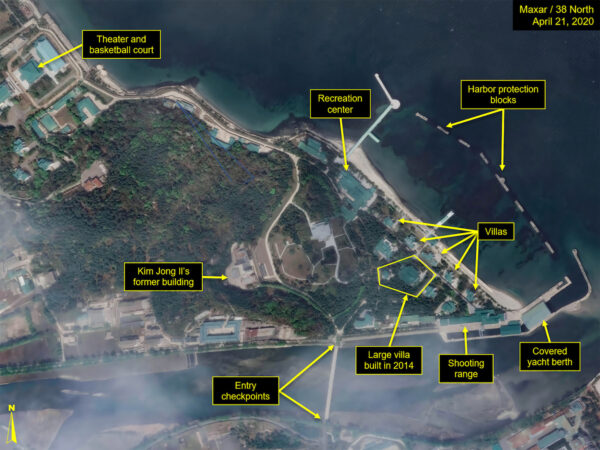 North Korean state-run media outlets on Monday published a statement from Kim in praising workers around Wonsan. The Washington-based website 38 North, meanwhile, posted satellite photos that appeared to show the dictator's specialized train in Wonsan.
"The train's presence does not prove the whereabouts of the North Korean leader or indicate anything about his health, but it does lend weight to reports that Kim is staying at an elite area on the country's eastern coast," 38 North analysts wrote.
A top South Korean official said Kim is staying at a home in Wonsan but insisted he's not dead or critically ill.
"Our government position is firm. Kim Jong-un is alive and well. He has been staying in the Wonsan area since April 13. No suspicious movements have so far been detected," South Korean President Moon Jae-in's top foreign policy adviser Moon Chung-in told CNN on Monday. CNN previously reported that U.S. intelligence community officials thought Kim was "in grave danger after a surgery," which was downplayed by South Korean officials several days ago.
The speculation about his heath ramped up after Kim missed the 108th commemoration celebrating his grandfather's birthday.