Necessity is the mother of invention. In South Africa, a 17-year-old boy was inspired to turn a pile of scrap metal into something extraordinary—all because of a dream he had of being able to drive his own car.
Obankeng Thetele knew he would have to wait until he finished school before he could afford a car of his own. So, instead of waiting and saving up, he began collecting scrap metal.
What the young inventor created has since made an impression on the internet.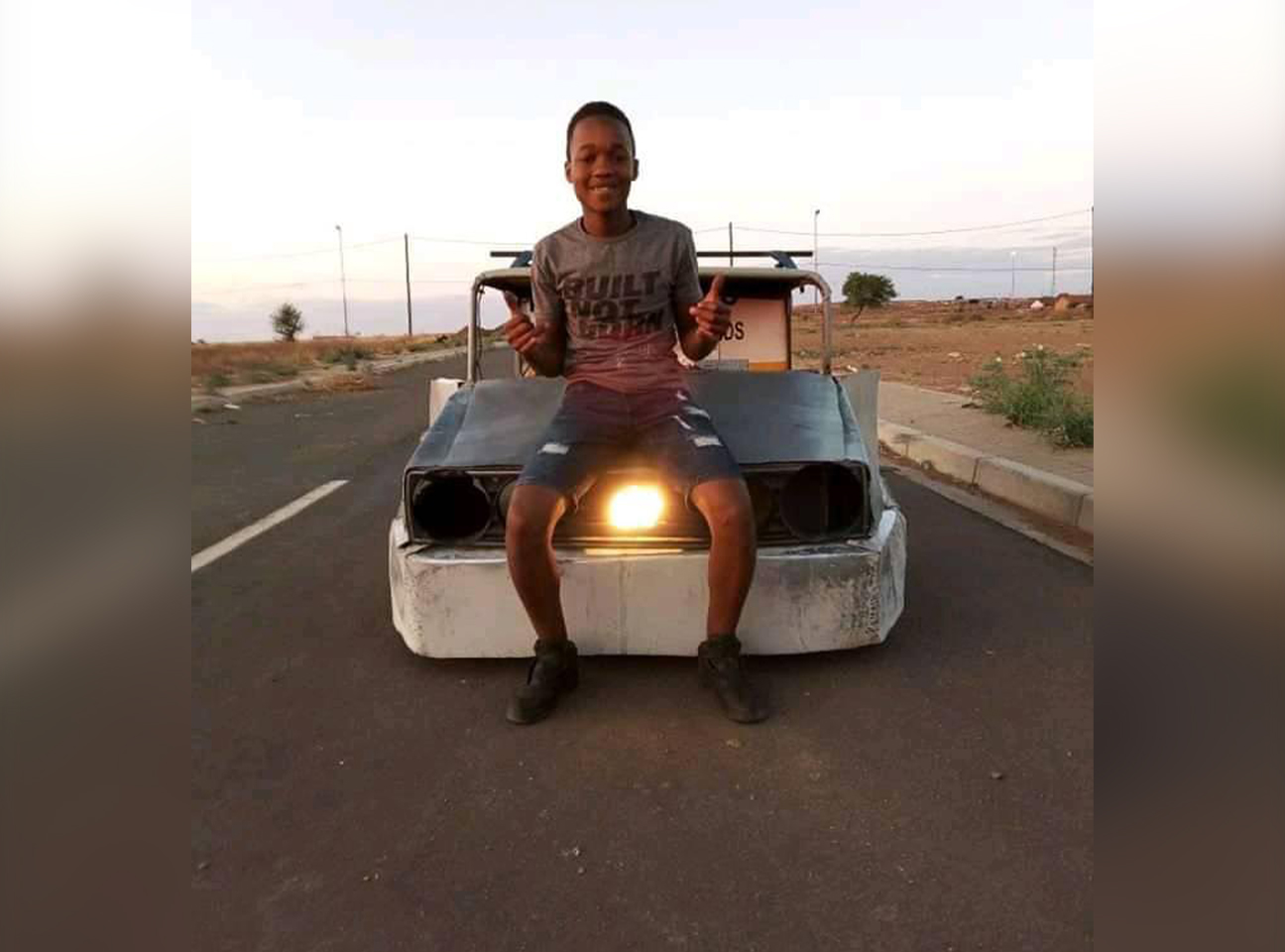 Thetele built his very own car. And he shared his incredible accomplishment on Facebook, in which he captioned: "I couldn't wait to finish school and buy a car for myself, so I built it. My dream is to build a proudly South African car one day."
Thetele's car, designed like a small pickup truck, is made from bicycle parts, sheet metal, and a motor, all welded together.
Thetele told The Epoch Times that he's been fixing cars since childhood. "When I was young, I used to help my father fix cars," he said. "That made me interested in motor inventions."
He started collecting scrap metal as early as 2018, including bicycle wheels and other spare parts.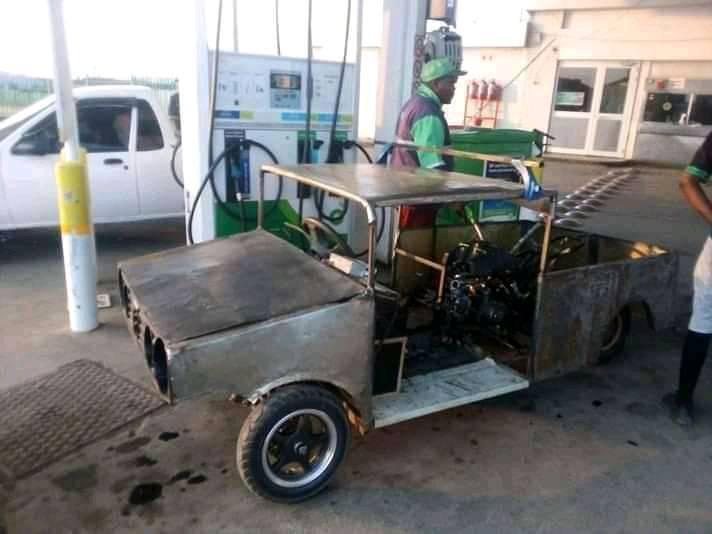 "My father bought me a second-hand scooter to finish my project and it worked," he recounted. "No one helped me because I wanted to see if I can do it by myself, and the only thing that my father taught me is welding, fixing, and how to hold a grinder."
Remarkably, this isn't the first automobile he's built, either.
"I have videos where I'm driving and spinning the two cars I've built," he shared in the comments below his Facebook post. "To see them please like my page, Homebuilt Projects."
In an interview with Free State Online Channel, Thetele can be seen lifting the hood of his scrap metal car to show the engine he installed, borrowed from a scooter. His ingenuity is apparent. The car has its own radio, and even makes use of upcycled parts such as coffee cans.
(Courtesy of Homebuilt projects)
It didn't take long for Thetele's post to go viral with over 23,000 reactions and 1,200 shares.
People left encouraging comments, amazed by Thetele's work.
"You are awesome," said one comment. "I will be first in line to buy one of your cars. I am sure you will succeed."
The Facebook group #ImStaying, where Thetele's post went viral, is a South African support group dedicated to focusing on the beauty and positivity in South Africa, encouraging people to work as one to make a positive difference in the country.
This story was last updated in January 2021.
Share your stories with us at emg.inspired@epochtimes.com, and continue to get your daily dose of inspiration by signing up for the Epoch Inspired Newsletter here: TheEpochTimes.com/newsletter