Social Media Strategy Makes Farm Bill Personal
September 14, 2013 5:49 am Last Updated: September 14, 2013 3:30 am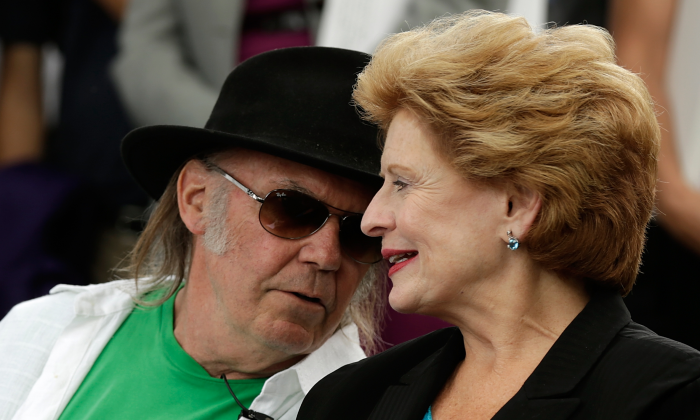 As Congress returns from summer break, regulators are pushing lawmakers to pass a new farm bill, and they're turning to social media for help. 
The U.S. farm bill has set federal food and agriculture policy since the Great Depression. The latest version is a year overdue, and the extension granted for many programs ends this month. 
Conflicts over food stamps, agriculture subsidies, and other issues have made it difficult for lawmakers to craft a policy package everyone can agree on. In a strategy to encourage compromise, the U.S. Department of Agriculture (USDA) is asking Facebook, Twitter, Instagram, and YouTube users to share stories about how farm bill policies affect their lives.
"Use hashtag #MyFarmBill to let us know how this bill affects you and your community. We're interested in hearing your story," said USDA Secretary Tom Vilsack in a video promoting the campaign. 
MyFarmBill stories take the form of photos, videos, and tweets from individuals and organizations both on and off the farm. 
According to Kam Quarles, USDA policy adviser and director of legislative affairs at the law firm of McDermott Will & Emery LLP, social media gives the farm bill a relevance lawmakers might otherwise miss. 
"When you look at all the titles of the farm bill it's such a broad piece of legislation that people can kind of get lost on the real world impact that it's having on Americans everyday," he said.
Despite the name, the farm bill covers more than just farming. Policies include school nutrition programs, biofuel initiatives, and conservation efforts for hunting grounds. The USDA's social media message is that farm bill policies affect everyone, not just rural communities. 
"Every time we go to our grocery store, the huge diversity of products that we have and the low prices that we see there are a direct result of the policies that are in place by virtue of the farm bill," said Quarles.
While the social media strategy promotes legislative diversity and popular impact, some accuse the bill of straying too far outside its agricultural focus. Republican lawmakers who can't get the votes they need for deeper cuts to welfare programs said they are holding out for another yearlong extension of the 2008 farm bill.
But the end of the month may be the end of the road for lawmakers hoping to buy more time. According to Rep. Collin Peterson (D-Minn.), the Obama administration will veto another extension request. Peterson is the ranking Democrat on the House Agriculture Committee.
"They believe that's the only way they can force us to do a bill," Peterson told Politico on Sept. 10.
Gridlock plagues many proposals in Washington these days, but the USDA said a timely update of the farm bill is critical. Both the House and Senate versions offer billions of dollars in savings over 2008 policies, and include important revisions to programs in agriculture production and export. 
"Hopefully this social media effort is going to put a personal face on a variety of titles in the farm bill, so that for people who are disconnected from the legislation it's not going to be just words on a page," said Quarles.