The sister of the teenage professional surfer who died surfing a wave caused by Hurricane Irma told People magazine that there was something different about her last farewell with her brother.
Bella Venezia, 19, described her brother Zander as an outgoing and adventurous boy who wasn't afraid to show love for family and friends. As a result, the entire island of Barbados, where Zander perished on September 5, has been affected by the tragedy.
"Our surfing community is exceptionally close and this tragedy has affected the entire island; whether it be family or friends to teachers and doctors, cousins of cousins, all of Barbados is hurting," Bella said.
Zander Venezia, 16, fell off his board and was knocked unconscious on a shallow reef while surfing waves caused by the surge from Hurricane Irma. Fellow surfers struggled to revive him with CPR for 75 minutes as they transported him to the hospital.
Bella's family is devastated by the loss, but she says Zander's love for all around him has resulted in an outpouring of support from the Barbados community.
"Zander was a positive boy, who always had a smile on his face that was contagious," Bella said.
"The family is not doing well at all. My parents are staying strong and we have all of our family and extended family," she added.
Bella last saw her brother on Sunday, when she had to say farewell to him and her family as she headed back to school at Sheridan College in Canada. But something was very different about it.
"I normally cry saying goodbye to my mom, but I hugged Zander last and burst into tears. I guess that was some sort of my way to have a goodbye to him," Bella said. "But I would prefer to have had another one."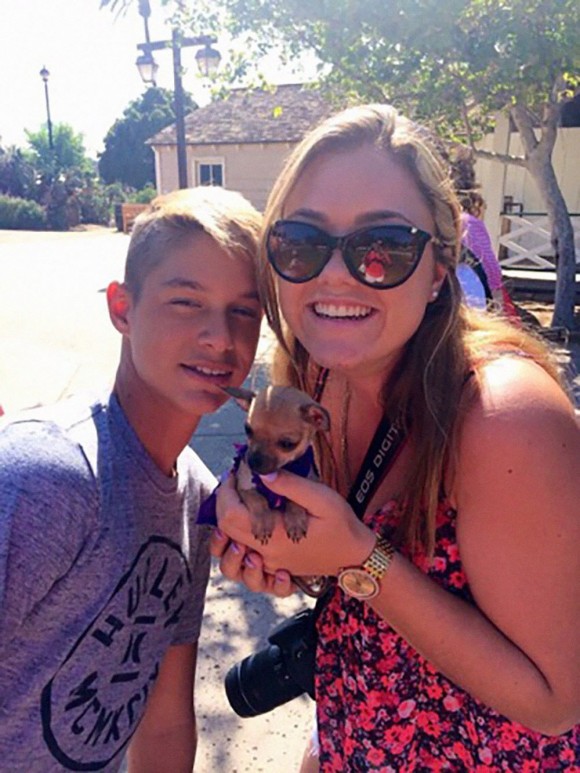 Zander hoped to represent Barbados in the 2020 Olympics. He recently won two competitions and was set to participate in the national final at Steamer Lane in October.
According to his dad, Louis Venezia, also a surfer, Zander was hooked on surfing from the age of 5, but only those who hit the waves themselves would know why.
"Only a surfer knows the feeling," Louis says. "The feel of the water, the adrenaline of catching the wave, completing maneuvers and just the joy of each wave."
Zander's funeral is scheduled for September 13, with a paddle out scheduled soon after.
"He loved his family and friends so much and knew how proud we all were of him and his accomplishments," Bella said.