This week's style diary is about the beautiful, talented, and accomplished Tamsen Fadal. The popular TV news anchor on PIX11 is also the author of "The New Single," a guide on empowering women after divorce. Fadal knows how to perfectly blend strength and grace, and she shows that you can make anything possible, if you work at it.
Sibylle Eschapasse: How would you describe your style?
Tamsen Fadal: Minimalist. Clean lines. Easy to wear!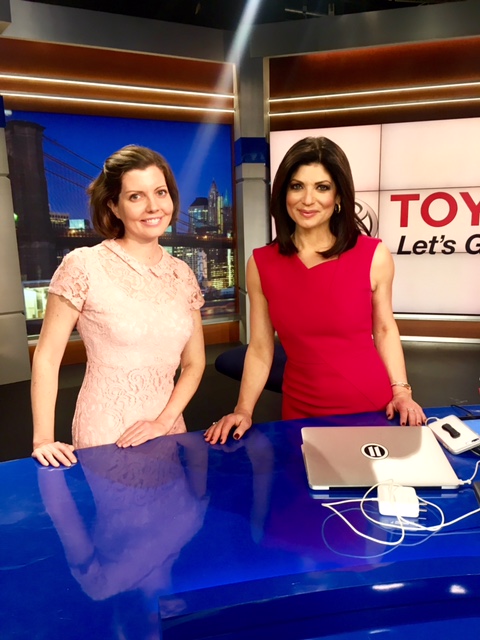 Ms. Eschapasse: If a close friend were to describe your personality in three words, what would they be?
Ms. Fadal: Enthusiastic. Talkative. Active.
Ms. Eschapasse: How has your style evolved since you were a teenager?
Ms. Fadal: I was an '80s kid. So I have gone from my side ponytail, big hair, and neon bracelets to solid colors and straight hair.
Ms. Eschapasse: What is the wildest thing you have ever worn?
Ms. Fadal: I don't know if it's wild, but I loved these leopard boots that made no sense with anything I had on. I just loved them so much. They were my trademark for years until the heels finally fell off.
Ms. Eschapasse: How do you dress on workdays versus weekends?
Ms. Fadal: Workdays, I am mostly in a sheath dress. I don't like to overthink things, and I try to make sure that my clothes are never distracting on the air.
Clothes don't have to be expensive to look good. So, I try to find dresses off-season that are timeless and can last for a long time. I love solid colors. I like both sleeves and sleeveless pieces. And a simple pair of heels. I don't wear much jewelry. Sometimes, I literally have to make a note to myself to switch my earrings, or else I would just put on the same silver hoops every day.
On the weekends, I don't dress. Meaning, it's jeans and a T-shirt around the clock unless I am at the gym. In the summer, I am in my flip-flops all the time. I cherish being comfortable. I love to walk in the city, and I take the subway, so it's easier to be in good shoes you can move fast in. I am known to cram my heels in my bag and just change out of my sneakers right before I get to an appointment. New York City women know what I'm talking about!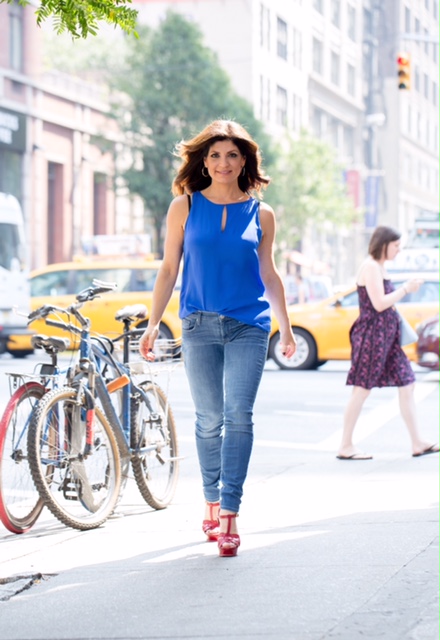 Ms. Eschapasse: What are three accessories you can't live without?
Ms. Fadal: I cannot live without my phone. It's like an accessory to me. I also have a ring that is a combination of my mother's engagement ring and my grandmother's ring. I cherish it and never take it off. And I always have lip gloss with me. Nars is my favorite.
Ms. Eschapasse: What's one item that makes you instantly more confident?
Ms. Fadal: Mascara makes me confident. I don't usually wear any makeup on the weekends, but I will throw on some mascara to make me look awake.
Ms. Eschapasse: Who have been your greatest fashion influences? 
Ms. Fadal: Coco Chanel, for the fact that she is timeless; Sarah Jessica Parker, for the fact that she is daring. There are many bloggers on Instagram who have shown me how to DIY with style. I love it. I feel like style is forever revolving around who you are and how you are feeling, and what you want to give off each day.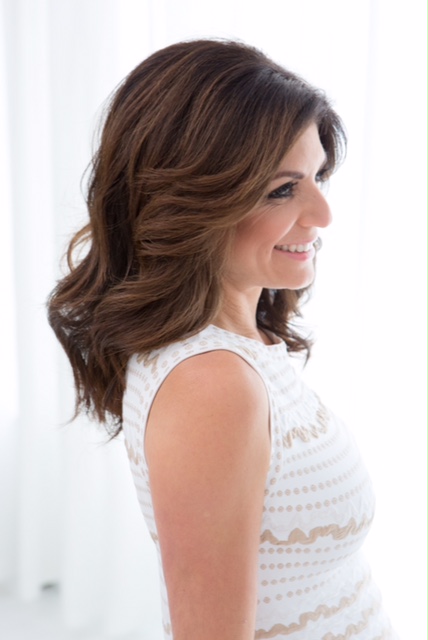 Ms. Eschapasse: Who is your style icon?
Ms. Fadal: Victoria Beckham knows how to dress. I love that she is all about clean lines. 
Ms. Eschapasse: What does having style mean to you?
Ms. Fadal: Style, to me, is defined as how you feel about yourself from the inside. You can have a $10,000 dress, but if you wear it without confidence, it does not have style. On the other hand, you can have a $10 dress and rock it with the right smile, walk, and personality. I truly believe style comes from inside. I have interviewed enough people to know that the ones who are truly stylish believe in who they are, and then believe in what they wear.
Ms. Eschapasse: What is one purchase you're most proud of? What would you pay a lot of money for, and what would you never pay much money for?
Ms. Fadal: If there is one purchase I am most proud of, it's a bag that I was eyeing for a long time. I don't believe you have to pay a lot of money for clothes; I love great clothes, but I love to find a deal even more. 
Ms. Eschapasse: When you go on the red carpet, how do you want your outfit to make you feel? Which designers can help you achieve that?
Ms. Fadal: When it comes to fashion, I like to keep my style simple. "Less is more" is the motto that I subscribe to. I love any designer's LBD—simple and clean. Black Halo is a line that is good for me. I like the solid colors and the clean lines and the fact that it works with my body. Laundry by Shelli Segal. Maje is fun and playful. Milly has become a new favorite of mine. Ted Baker has great party dresses that have some sparkle.
I like to feel comfortable. There is nothing worse than having a dress or outfit fit too tight, or be too low-cut or too short. For me, I must feel comfortable in the outfit so I can be truly confident. 
Ms. Eschapasse: What do you think of how others dress, and what's your advice to people who would like to develop their personal style?
Ms. Fadal: I am always intrigued by people who are bold and don't subscribe to the rules when it comes to dressing. My advice is to build off a base. I like solid colors. If you are trying to develop your own style, build from a variety of places to shop. Keep it simple. Don't overbuy. Buy only what you love.
I believe you need to think about what you want. I don't buy something the first time I see it. If I leave the store and find myself thinking about it hours later, then I am supposed to have it; it is a reasonable buy.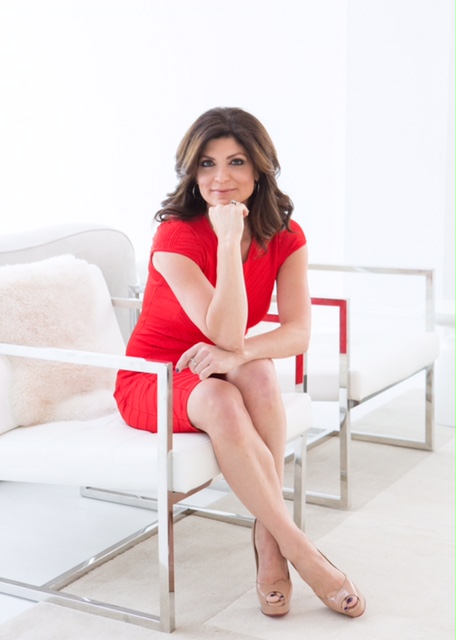 Tamsen's Favorites
Favorite color: Black for my clothes. Red for the rest of life.
Favorite perfume: Addict by Christian Dior and Comptoir Sud Pacifique by Coco Extreme.
Favorite restaurant in New York: Bar Pitti.
Favorite drink: I love Read My Lips from David's Tea. It is like a dessert. It is a peppermint chocolate black tea, and I could drink it all day long!
Favorite movie: "When Harry Met Sally."
Favorite book: "The Power of Positive Thinking" by Norman Vincent Peale.
Favorite quote: "I've learned that people will forget what you said, people will forget what you did, but people will never forget how you made them feel." —Maya Angelou
Sibylle's Style Diary is a column that explores style from the perspective of choices, and what that means for different people, with personal advice from some of the most stylish people in New York.
Sibylle Eschapasse is originally from Paris and now lives in New York. She contributes to various publications, in addition to working for the United Nations, and is the author of the children's book "Argy Boy, A New York Dog Tale." She may be reached at sibylle.eschapasse@gmail.com