Orange, Calif. —The man who killed four people—including a nine-year-old boy—at an Orange business complex March 31 knew his victims, the Orange County Sheriff's Department said.
"The preliminary motive is believed to be related to a business and personal relationship, which existed between the suspect and all of the victims," Lt. Jennifer Amat told reporters during an April 1 press briefing.
"It appears all of the adults were connected either by business or a personal relationship, and this was not a random act of violence. The child is believed to be the son of one of the victims who worked at the business."
Four people, including a nine-year-old boy, were killed and a fifth wounded in a shooting at an office building in Orange March 31, and the suspected shooter was taken into custody.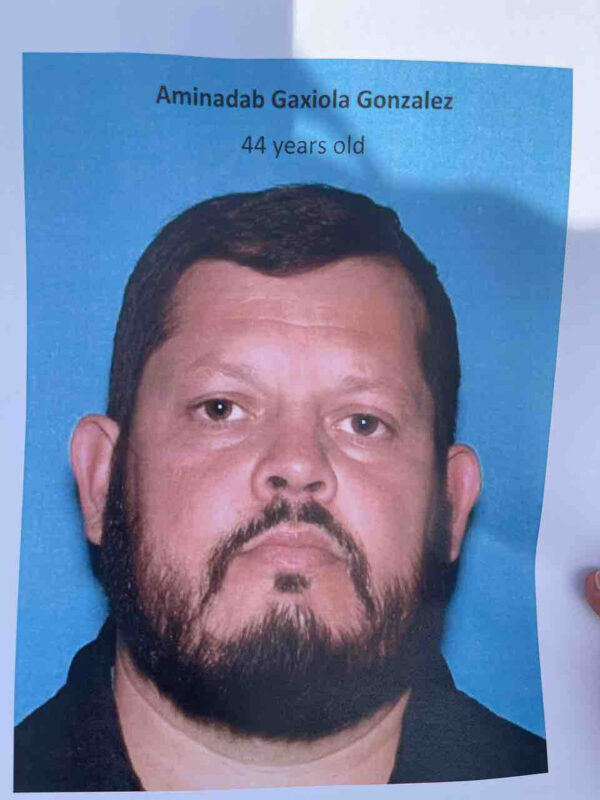 Police have identified their suspect as 44-year-old Aminadab Gaxiola Gonzalez, whose last known address was Fullerton.
Police were called to the scene at 202 W. Lincoln Avenue around 5:30 p.m. When they arrived, they were met with gunfire.
Amat previously told The Epoch Times the incident was the city's worst mass shooting in over two decades.
"Orange is a very safe city, so we don't have incidents like this that happen very often. We have not had anything like this happen since the 1997 Caltrans shooting, so this is very unusual," Amat said.
Five people were killed and two others wounded in that 1997 shooting after former a state employee, Arturo Reyes Torres, 41, of Huntington Beach, opened fire at the Caltrans facility near Batavia Street and Taft Avenue. Torres was shot and killed by police a short distance away from the maintenance yard.
"Our hearts, thoughts, and prayers go out to those victims, their families. Our community really is impacted, as well as our department, so it'll be a long process to get through this for many people," Amat said.
The shooting took place on the building's second floor. The incident drew a heavy law enforcement presence with more than a dozen police cars and a SWAT vehicle at the building, including fire engines from multiple fire departments.
Julio, who lives in the Georgian Apartments across the street from the office building, told The Epoch Times he returned home from work around 8 p.m., after receiving messages about the shooting.
"I was at work the whole time it happened. I had a little time to check my phone at work, and I had a whole bunch of messages" saying there's a shooting, Julio said. "I thought it was crazy, cause you see it all over the news and … it happened literally right here."