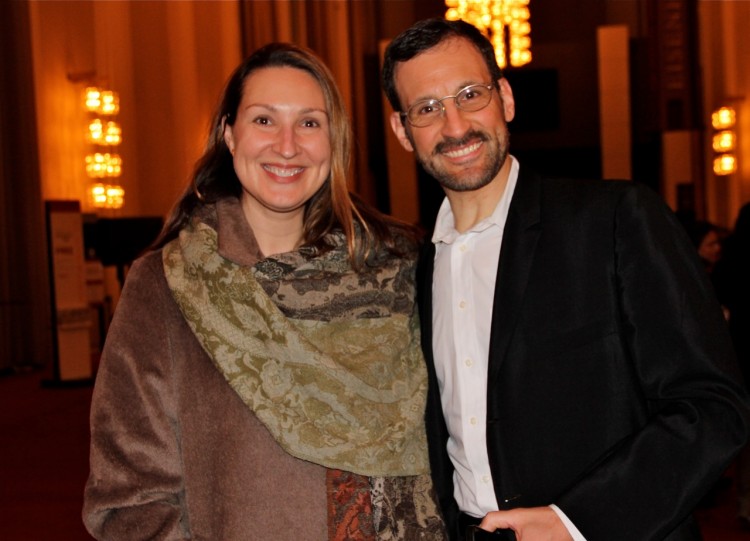 WASHINGTON—Shen Yun Performing Arts' display of vibrant colors and the millenia-old culture of China left audience members in amazement as it played at the Kennedy Center Opera House on Tuesday evening, March 27.
Sarah Pheasant, a lawyer, was impressed with what she described as a "profusion of color" throughout the performance.
She noted "the joy of movement that was obviously in abundant evidence and how the the themes of searching for truth and the idea of being somewhat imprisoned in one's humanity, the possibility of meeting something meaningful."
Shen Yun, according to its website, seeks to revive China's traditional culture, something it says was inspired from divine origins. The company says that it demonstrates the intrinsic values of China's culture via performing arts and music, particularly using classical Chinese dance as its main form of expression.
Ms. Pheasant said Shen Yun gives a "joyful and fascinating spectacle and one that's exposing you to an element that you wouldn't otherwise be aware of."
Classical Chinese dance is considered one of the most extensive and comprehensive dance systems in the world, the company says.
Each of the dances includes a digital, colorful, and movement-filled backdrop that is digitally imposed onto the backdrop. Some of the pieces depict pastoral landscapes, forests filled with flowers, mountaintops, and others.
"I loved the spectacle of the intensity of the color, the intensity of the movement, the mix of the precision of the movements of the dancers and the freedom of the movement of the fabric was beautiful," she said.
Costuming is considered a vital role in the company's performances. Each costume is hand-made and the dress inspired from the various dynasties and cultural groups in China, the company says.
Peter Meyers, a government worker who attended the performance with Ms. Pheasant, called it "absorbing," noting the interplay between the performers and the digital backdrop.
"I enjoyed the precision; I enjoyed the use of props, displays, and the video," he said.
With reporting by Jack Phillips.
Shen Yun Performing Arts, based in New York, tours the world on a mission to revive traditional Chinese culture. Shen Yun Performing Arts Touring Company will perform at The Kennedy Center Opera House, Washington, D.C., through April 1.
For more information visit ShenYunPerformingArts.org