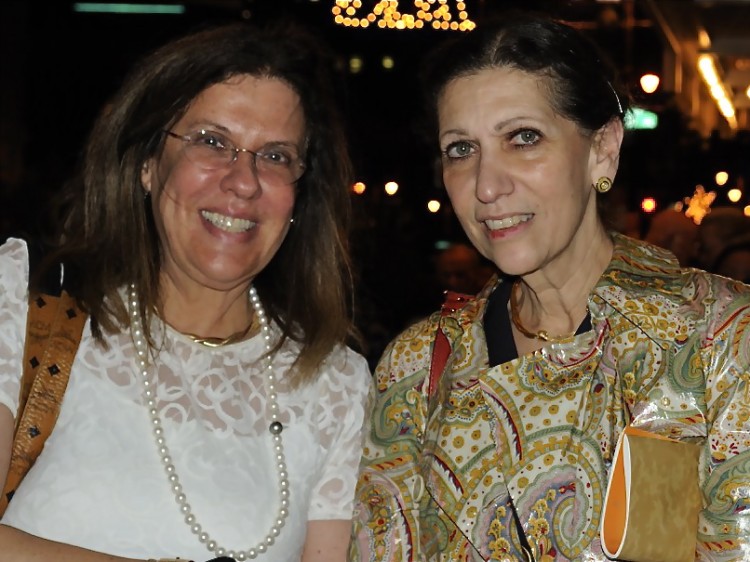 PHILADELPHIA—Dr. Susan McDonald, president of The Chamber Orchestra of Philadelphia Board of Directors, and lawyer, Judith Meyer, one of America's most respected mediators, were amongst the audience at Shen Yun Performing Arts' performance at Philadelphia's Merriman Theater, on May 8.
"Gorgeous! We loved it," said Ms. Meyer with enthusiasm.
"The dancing was beautiful, the costumes were exquisite," said Ms. McDonald, who is also president and CEO of National Analysts Worldwide, a research-driven marketing consultancy now celebrating its centennial anniversary as the world's oldest market research organization.
Ms. McDonald said all of the dances in the Shen Yun performance had appealed to her and she was particularly impressed with the dances using the handmade fans.
They "were exceptionally well done," she said.
Shen Yun is dedicated to restoring China's 5,000-year-old culture after years of repression and destruction under communist rule.
"A performance by Shen Yun is a presentation of traditional Chinese culture as it once was: a study in grace, wisdom, and the virtues distilled from the five millennia of Chinese civilization," according to the Shen Yun website.
Ms. Meyer noted the unique Shen Yun Orchestra, saying, "The music was a wonderful blend of Western and Chinese."
She was also surprised to learn about classical Chinese dance. "I didn't know that acrobatics were uniquely a Chinese part of dance," she said.
Classical Chinese dance requires not only systematic training in the fundamentals and in movements and postures, but also very difficult jumping and tumbling techniques.
"Alongside ballet, classical Chinese dance is one of the most comprehensive dance systems in the world," the Shen Yun website says.
Ms. Meyer commented on the dance Snowflakes Welcoming Spring describing it as "exquisite."
The two professional women also referred to the contemporary dances about the persecution of Falun Gong, also known as Falun Dafa, a traditional self-cultivation practice, which became outlawed in China in 1999.
"The Falun Gong ones … they were very, very powerful," said Ms. Meyer.
In one dance The Choice, two young friends go their separate ways, one joins the police force and the other is inspired to practice Falun Dafa and adopt the beliefs of Truth, Compassion, and Tolerance. When followers protest on Tiananmen Square, they are brutally beaten by the police. The young woman attempts to defend them, and is brought face-to-face with her old friend. He has to make a choice and he forgoes his official duty to protect his friend and the principles for which she has taken a stand.
Reporting by Lily Sun and Lillian Chang.
Shen Yun Performing Arts, based in New York, has three touring companies that perform simultaneously around the world, with a mission to revive traditional Chinese culture. The season concludes this month with performances in Philadelphia, Honolulu, San Antonio, and Buffalo.
For more information, visit ShenYunPerformingArts.org.
The Epoch Times publishes in 35 countries and in 19 languages. Subscribe to our e-newsletter.