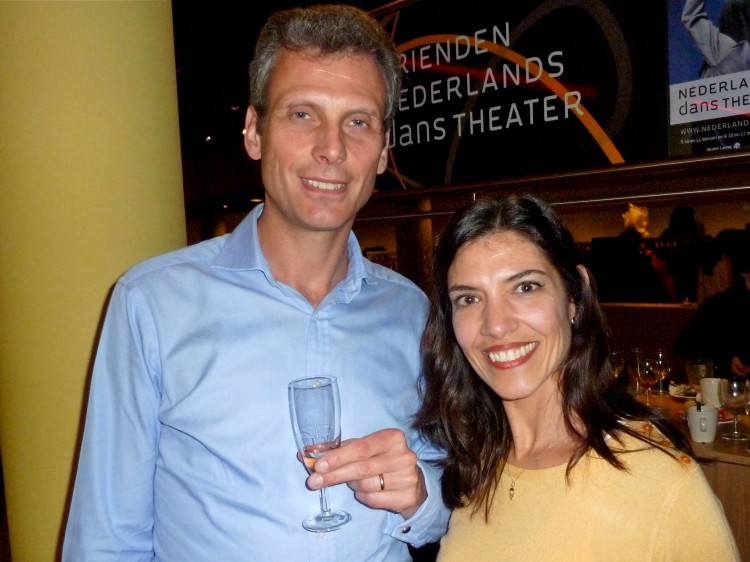 THE HAGUE, The Netherlands—For Thomas Wagner watching Shen Yun Performing Arts at the Lucent Danstheater in The Hague, The Netherlands, on March 13 was "an amazing spectacle."
Mr. Wagner, who is a Group Financial Planning Manager at Royal Dutch Shell, was accompanied by his wife, Luciana Wagner. He said, "It is a great show, very colorful, beautiful dance, I enjoyed it a lot."
Based in New York, Shen Yun Performing Arts has the mission of reviving 5,000 years of divinely inspired Chinese culture. In just six years the company has grown to become the world's premier Chinese classical dance and music company, traveling to nearly 100 cities as part of its world tour in 2012.
Ms. Luciana Wagner, a former ballet dancer, said that the Shen Yun artists "are fantastic. Everything moves together, [one] cannot see any mistakes, they are perfect!" she said.
Classical Chinese dance is the hallmark of a Shen Yun performance. It is a complete dance system that has a history of thousands of years. "I like everything: the steps, the dance, everything … I think it is fantastic," Ms. Wagner said.
Shen Yun Performing Arts features a wide array of hand-made costumes, each presented in brilliant colors, creating a visual spectacle. "Every detail is given meticulous attention and is a result of artistic inspiration and careful polishing. The designers stress harmonic balance and contrast," according to the Shen Yun website.
"Colorful, beautiful costumes—a lot of colors that cheer you up," said Ms. Wagner.
Mr. Wagner said it was interesting that the performance made a "link between China today and how people are persecuted for their beliefs" which he says was well done.
Shen Yun Performing Arts features stories and legends ranging from China's 5,000 years of history through to the story of Falun Dafa (also known as Falun Gong) in China today.
"It was basically a reminder that Falun Gong are persecuted in China for their beliefs … I think it was beautiful; I think it fits together as a colorful experience," Mr. Wagner said. A performance he describes in one word as 'Brilliant!'
New York-based Shen Yun Performing Arts has three touring companies that perform simultaneously around the world. Shen Yun Performing Arts International Company will next perform in Berlin from March 16 to 18.
For more information, please visit ShenYunPerformingArts.org.
The Epoch Times is a proud sponsor of Shen Yun Performing Arts.