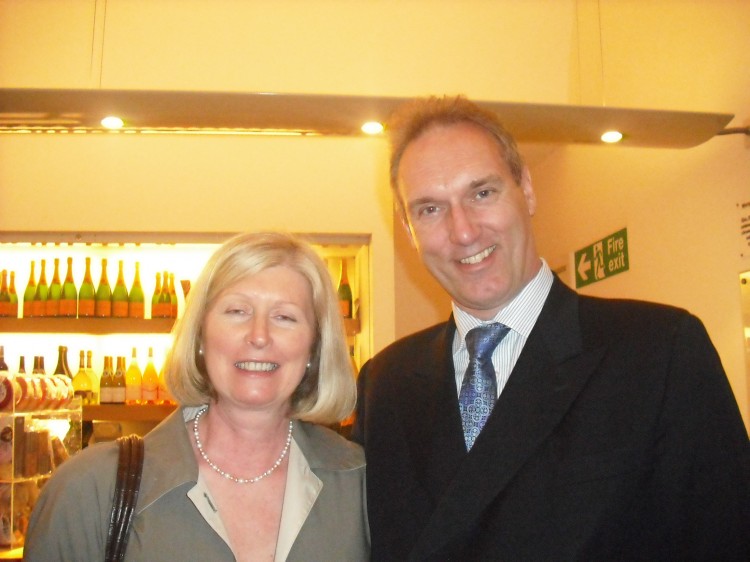 LONDON—Shen Yun Performing Arts International Company played to a full house on Thursday, Apr. 12, at the start of its four-day run at the London Coliseum, the final leg of its European tour.
In the audience were David Harrison, a consultant spinal surgeon, and his wife Ann Harrison, who works as an administrator.
They were awe-struck at the unique quality of Shen Yun.
"It's really astonishingly good and I'm just thrilled to see it. Quite different from anything we see here as a rule. A real thrill to see such skill," Mr. Harrison said. Mrs. Harrison echoed her husband's sentiment: "It's just wonderful. I've never seen anything like it in my life."
New York-based Shen Yun has become a global phenomenon with three companies touring simultaneously around the world presenting "colourful and exhilarating performances of classical Chinese dance and music," according to its website.
The couple found the dancers exceptional. Mrs. Harrison was enthralled at the level of athletic skill and Mr. Harrison was impressed with "how they remember so many amazing routines". Since its inception in 2006, each year Shen Yun has performed a new programme of different dances portraying ancient legends, modern tales, and ethnic regional culture.
"The thing that's particularly taken our interest is when you combine the scenery, the backdrop, and then the dancers. It's just wonderful," said Mrs. Harrison, referring to the way the dancers interact with Shen Yun's digital animated backdrop.
This was the first time the couple had experienced traditional Chinese culture and they remarked that there were common themes that everyone could relate to, no matter what one's ethnic background.
The spiritual essence of the songs was "very thought provoking" to Mrs. Harrison and she was fascinated by the lyrics in the songs evoking themes such as respect for God in traditional Chinese culture.
Mr. Harrison resonated with the theme of the battle between good and evil as portrayed in the opening dance, An Era Begins. The Shen Yun programme book describes this piece as "celestial soldiers, preparing for a battle between good and evil". The evil is symbolised by a red dragon, which takes a human form on Earth and "a contest of good and evil is about to ensue in the human world.
"The fall of the dragon to Earth and the dragon becoming Man, I thought that was very clever. Man would like to be good but there are forces behind him which are pushing and pulling him in the wrong direction," Mr. Harrison said.
Reporting by Chin Liang and Rosemary Byfield
Shen Yun Performing Arts, based in New York, has three touring companies that perform simultaneously around the world, with a mission to revive traditional Chinese culture. Shen Yun Performing Arts International Company will perform at The London Coliseum, April 12-15.
For more information visit ShenYunPerformingArts.org