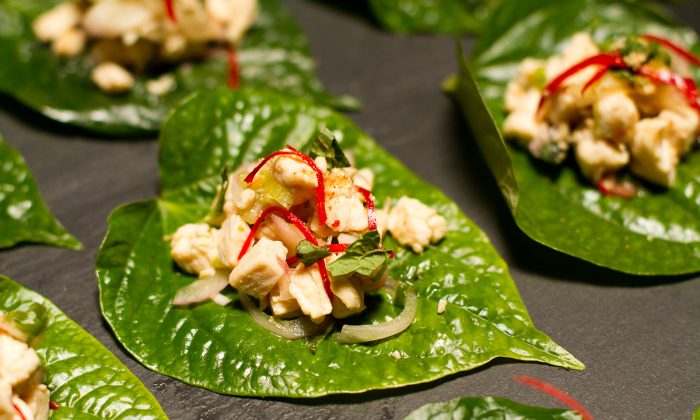 Preparing food for discerning New Yorkers is one thing, but putting your fare in front of some of the top culinary talent in the world must be nerve-wracking.
The specialty food industry squeezed into the Javits Center earlier this month for a huge trade show, and a highlight was the sofi Awards (the highest honor given by the Specialty Food Association).
A diverse selection of food was served after the awards, courtesy of some of New York City's most remarkable restaurants.
In choosing the restaurants to serve discerning palates, Jim Spencer, director of operations at the Specialty Food Association and organizer of the sofi Awards, looked for up-and-coming establishments across the city.
"We focused on a diversity—Peruvian, Asian, Indian, Greek, and so forth—to reflect to food diversity of specialty foods," he said.
The restaurants, selected in cooperation with NYC & Co., were also chosen for their interest in contributing back to the community, in particular City Harvest, which describes itself as the world's first food-rescue organization.
The Epoch Times visited several of the restaurants and asked them to recreate the dishes they served at the sofi Awards.