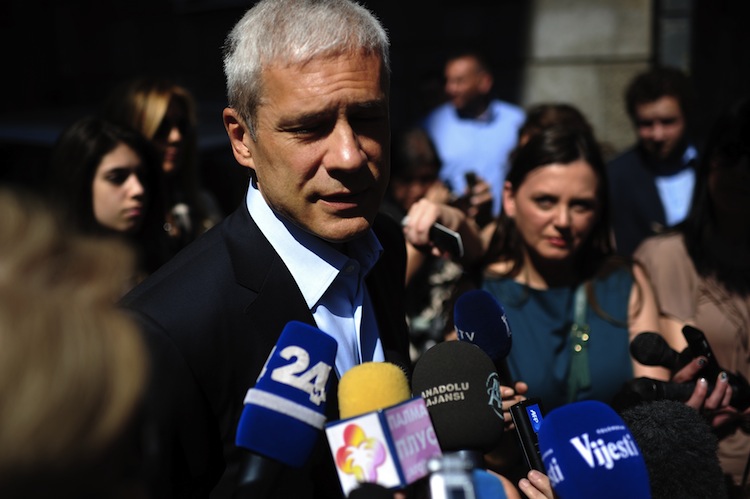 Serbia's Socialist and Democratic parties have formed a new coalition government, it was announced on Wednesday.
Once headed by military dictator Slobodan Milosevic, the Socialist Party said it would back President Boris Tadic, a Democrat who strongly favors the European Union, in his re-election bid during the upcoming runoff election, the B92 station reported.
The Democratic Party said in a statement that the coalition "will support Boris Tadic in the second round of the presidential election," according to B92.
"All personnel issues in forming the bodies of the national and local government will be discussed further after the presidential election," it added.
Progressive Party leader Tomislav Nikolic, who is running for the country's presidency against Tadic, accused his opponent of having ties with criminals, according to the station.
"It is time for people to see who they are dealing with and what happened on Sunday. And not for all of Serbia to weep while criminals celebrate victory," he was quoted as saying.
The Progressives, considered a nationalist party, obtained 73 seats in the 250-seat parliament. The Democrats took 67 seats and the Socialists got 44 seats.
Even though the Socialists were founded by Milosevic, who died while he was on trial in The Hague on charges of genocide, they are now considered more centrist and pro-EU. Serbia in March was marked as an EU candidate state.