Sen. Rand Paul (R-Ky.) and 19 other senators are threatening not to vote for new defense spending unless there's also a vote to end the military's COVID-19 vaccine mandate.
"We're taking action today by saying we will not vote to get on the NDAA—the defense authorization bill—unless we have a vote on ending this military vaccine mandate. That's it," Paul told reporters during a Nov. 30 briefing in Washington.
Paul said the mandate doesn't make sense because the COVID-19 vaccines don't stop transmission. Additionally, he noted that young people face an elevated risk of heart inflammation—which can lead to death—following receipt of the vaccines while facing little risk from COVID-19 itself. Further, many members have already had COVID-19, granting them a form of protection against reinfection and severe disease that many studies have determined is superior to the protection from the vaccines.
"Some will argue that the vaccine mandate in the military is not new. That is correct," Paul, a doctor, said. But the three factors make the mandate different from the others, he added.
Paul was joined by Sens. Lindsey Graham (R-S.C.), Ted Cruz (R-Texas), Ron Johnson (R-Wis.), Mike Braun (R-Ind.), Mike Lee (R-Utah), and Rick Scott (R-Fla.). Another 13 senators have signed on to a pledge not to vote for the defense spending legislation absent a vote on the mandate.
Republican leadership hasn't yet taken a position on the demand, the senators said.
"The problem here is that we're having a dilemma we haven't had in decades and that's finding enough people [to] serve in the military, [and] our recruiting goals are way short," Graham said.
"The conflicts in the world are getting worse, not better. We need more people in the military, not less. And this mandate is going to result in thousands, tens of thousands of able-bodied Americans who are well trained leaving the military because they chose not to get vaccinated."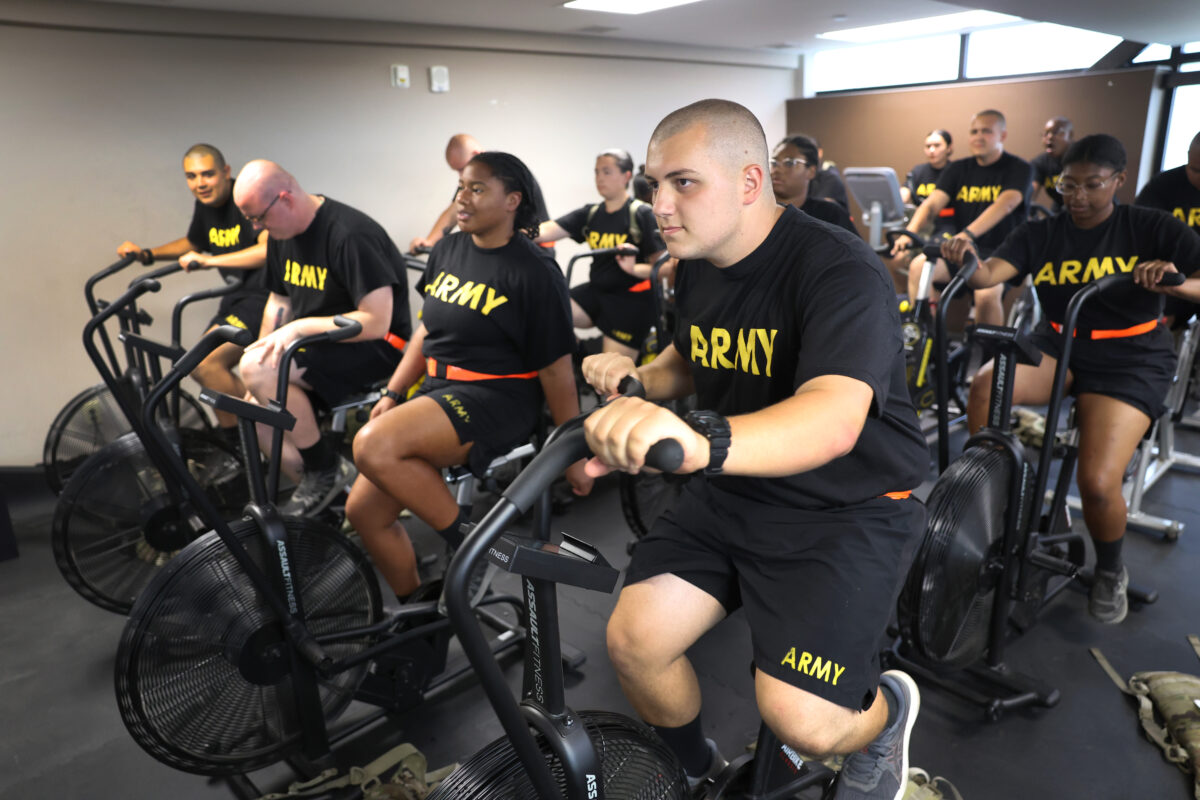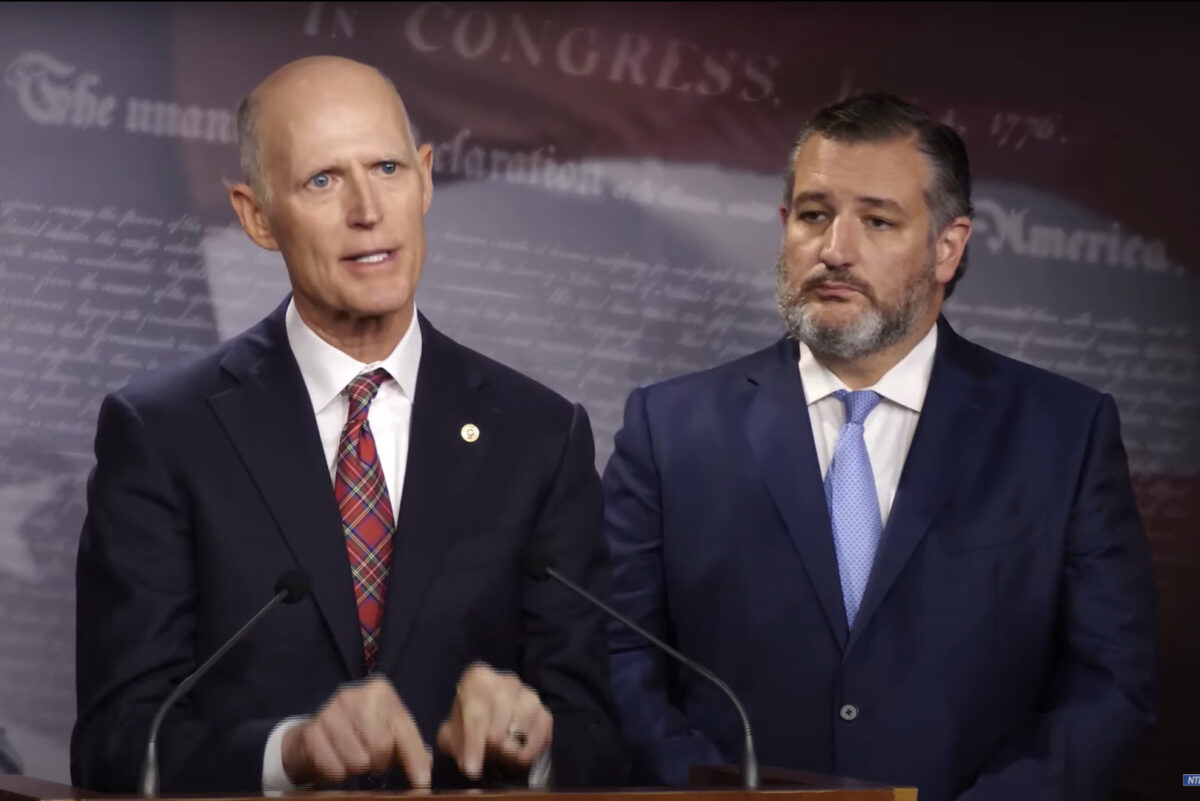 The U.S. Army missed its fiscal year 2022 recruiting goal and other branches also struggled to recruit. Top officials have said the recruiting struggle stems from a number of factors, including a lack of access to schools during the COVID-19 pandemic. Critics note that numerous members were discharged or left the military after seeing their mandate exemption requests rejected and say the resistance to the mandate has contributed to the recruiting issues.
Graham juxtaposed the situation in the military with that at the border, where illegal immigrants are crossing in record numbers with no rules in place regarding vaccination.
"I want to urge [the Pentagon] to change their policy. It literally is insane, I think, to drive men and women out of the military at the time we have recruiting shortages because of their refusal to take this vaccine," Graham said. "At the same time, we've had millions of people coming to the country legally without vaccination that are being sent by our own government all over the country. This is not lost on most people. You're kicking somebody out of the military who's willing … because they won't take a shot and you're letting people come in by the millions unvaccinated."
Graham noted that he often disagrees with Paul, a fellow Republican, but that they're aligned in opposing the mandate.
Johnson, a frequent critic of the aggressive campaign by top U.S. officials to get virtually all Americans vaccinated, pointed out the number of reports to the Vaccine Adverse Event Reporting System and said he's received "zero response" from the Food and Drug Administration and the Centers for Disease Control and Prevention, both of which have withheld data on vaccine safety monitoring.
The Republicans hope to gather enough support to block a vote to advance the defense spending bill. They'll need 41 votes to block the bill.
Republican Senate leaders were present when the matter was discussed during the caucus luncheon this week but haven't expressed a view yet, according to Paul.
"No one in leadership has signed up to support the effort yet. And I'd ask from my perspective that they let us know if they're for or against," he said. If leadership is against this will be unsuccessful. If leadership is for this, I think will very quickly get to 41."
The senators said they support the military but feel it's a good time to take action.
"We are fighting this fight because we take our obligation to stand with those soldiers, sailors, airmen, and Marines very seriously," Cruz said.
"I don't think there's anything more important than defending the men and women that want to serve," added Scott, a Navy veteran.