A dozen Republican and Democratic senators on Oct. 18 introduced a bill aimed at stopping Big Tech from limiting consumer choice and restoring competition online.
Sen. John Kennedy (R-La.) joined Sens. Amy Klobuchar (D-Minn.) and Chuck Grassley (R-Iowa) in introducing the bill, known as the American Innovation and Choice Online Act.
It is cosponsored by Sens. Dick Durbin (D-Ill.), Lindsey Graham (R-S.C.), Richard Blumenthal (D-Conn.), Cory Booker (D-N.J.), Cynthia Lummis (R-Wyo.), Mazie Hirono (D-Hawaii), Mark Warner (D-Va.), Josh Hawley (R-Mo.), and Steve Daines (R-Mont.).
The bill would help to restore competition online by "establishing commonsense rules of the road for dominant digital platforms to prevent them from abusing their market power to harm competition, online businesses and consumers and from reducing incentives to innovate," according to a statement issued by Kennedy.
"Big Tech has a track record of unfairly limiting consumer choices and thwarting free-market competition. The American Innovation and Choice Online Act would help offer consumers more options at competitive prices from businesses online, which is what the American economy is supposed to do best," said Kennedy.
The American Innovation and Choice Online Act, which is similar to a bill introduced earlier this year by House Judiciary Subcommittee on Antitrust Chairman David Cicilline (D-R.I.), would make it illegal for large tech companies to engage in discriminatory behavior, including disadvantaging rivals.
Specifically, it would prohibit dominant Big Tech platforms like Amazon and Alphabet's Google from abusing their power by favoring their own products and services, disadvantaging rivals, or discriminating among businesses that use their platforms in a way that harms competition on the platform.
It would also prohibit certain harmful conduct, such as misusing a business's data to gain a competitive advantage, requiring a business to buy a dominant platform's goods or services for preferred placement on its platform, preventing another business's product or service from interoperating with the dominant platform or another business, and banning them from biasing search results to favor the platform.
The bill would also give antitrust enforcers the power to hold large tech companies accountable for illegal behavior by giving them a range of tools to deter such violations.
Last week, Klobuchar doubled down on the need for such a bill, stating a lack of opportunity for smaller businesses due to fierce competition.
"As dominant digital platforms—some of the biggest companies our world has ever seen—increasingly give preference to their own products and services, we must put policies in place to ensure small businesses and entrepreneurs still have the opportunity to succeed in the digital marketplace," Klobuchar said in an Oct. 14 statement.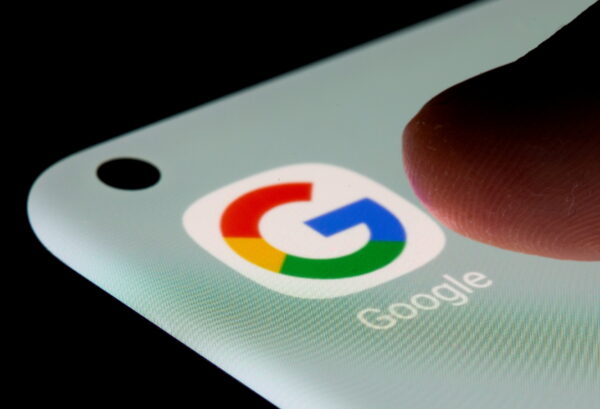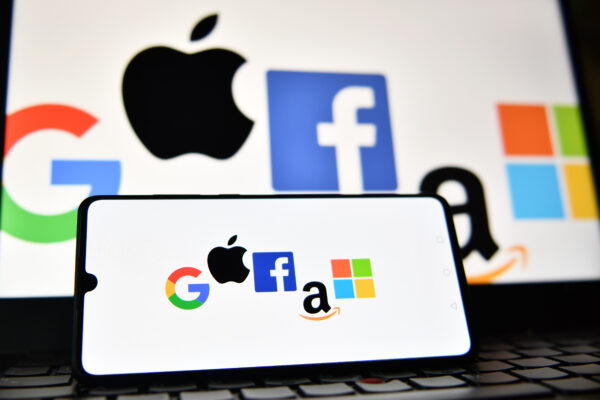 However, the bill would have dramatic implications for companies such as Google, Apple, and Amazon, which have been suspected of positioning their own products above their competitors in order to generate higher profits.
The giant tech companies have denied any wrongdoing.
Amazon said it fears the bill could harm consumers and small businesses that utilize its online store. It urged Congress to "consider these consequences" before rushing through the "ambiguously worded bill."
Prior to the bill's announcement, Brian Huseman, vice president of Amazon's Public Policy, said in a statement that, if it were to became law, the bill "would harm consumers and the more than 500,000 U.S. small and medium-sized businesses that sell in the Amazon store, and it would put at risk the more than 1 million jobs created by those businesses."
It would also "jeopardize Amazon's ability to operate a marketplace for sellers, and it would significantly degrade the benefits of Amazon Prime that customers love," Amazon said.
Google said that the measure would make it more difficult for companies to offer free services—such as Google's own maps and search—and would make "those services less safe, less private and less secure."
Meanwhile, Facebook, which said that it competes with a range of social media, including TikTok and Twitter, said antitrust laws should "not attempt to dismantle the products and services people depend on."
The bill would not break up the companies or force them to drop services but bars some bad behaviors that affect businesses that rely on their platforms, said Stacy Mitchell with the Institute for Local Self-Reliance who said that she would prefer a more aggressive bill.
Klobuchar said companies including Spotify, Roku, Match Group, and DuckDuckGo have endorsed the bill.
The bill is one of several that a bipartisan group of 30 U.S. state attorneys general are urging lawmakers to pass in an effort to tighten antitrust laws aimed at Big Tech companies.
They include the Ending Platform Monopolies Act, the Platform Competition and Opportunity Act, the Augmenting Compatibility and Competition by Enabling Service Switching ("ACCESS") Act, the Merger Filing Fee Modernization Act, and the State Antitrust Enforcement Venue Act.
Reuters contributed to this report.