The Republican-controlled Senate confirmed President Donald Trump's 200th judge on Wednesday, filling all vacancies on the appeals court.
Judge Cory Wilson of Mississippi was confirmed 52-48 to the Fifth Circuit Court of Appeals.
"With today's confirmation, not a single circuit court vacancy exists anywhere in the nation for the first time in at least 40 years," said Senate Majority Leader Mitch McConnell (R-Ky.).
Trump and McConnell haven't unified on some issues but since the early days of the administration, have worked together to nominate and confirm judges.
The president has appointed 53 appeals court judges, 143 district court judges, two U.S. Court of International Trade judges, and two justices to the Supreme Court, Neil Gorsuch and Brett Kavanaugh, according to McConnell's office.
The latter nomination became fraught when accusations of sexual harassment emerged but the Senate Judiciary Committee held a hearing that saw the main accuser's account picked apart by an independent prosecutor and late support from Sen. Susan Collins (R-Maine), leading to Kavanaugh's narrow confirmation.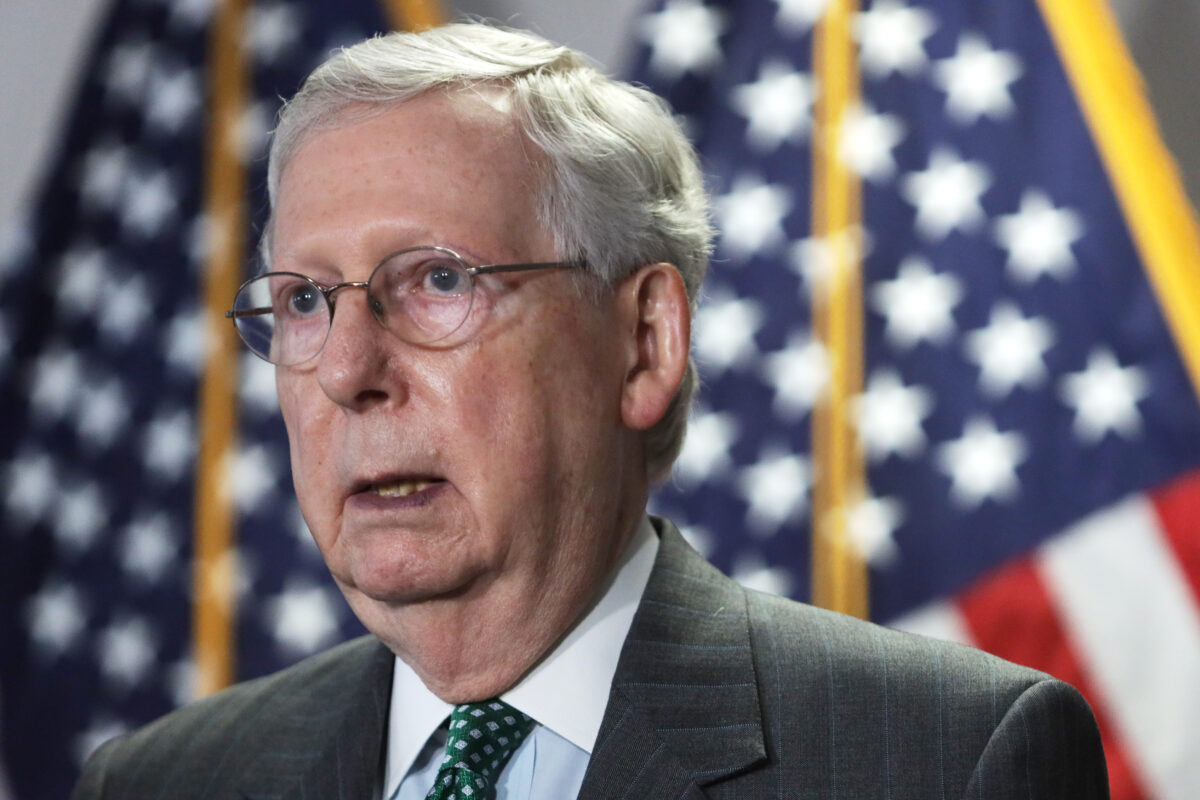 After Democrats changed rules governing some nominees in 2013, McConnell in 2018 and 2019 extended the alteration to most judicial nominees, including ones made to the Supreme Court. That meant a simple majority vote was enough to approve of any nominee to the courts.
Speaking on the Senate floor before the vote for Wilson's nomination, McConnell said that once Wilson was confirmed, the Senate would have confirmed 200 of Trump's nominees to lifetime appointments on the federal bench.
"Our work with the administration's to renew our federal courts is not a partisan or political victory," he said. "It's a victory for the rule of law and for the Constitution itself. If judges applying the law and the Constitution as they're written strikes any of our colleagues as a threat to their political agenda, then the problem, I would argue, is with their agenda."
Trump has repeatedly touted the number of judges he's confirmed.
Appearing at his first rally since the March, the president told supporters in Oklahoma that close to 300 federal judges will have been confirmed from his appointments by the time his first term is over.
"And when we have another four years, we're going to have a big, big percentage of the total number," he said, calling the Nov. 3 presidential election "very important."