Selected Tuidang Statements, July 24–25
August 14, 2012 8:49 pm Last Updated: October 1, 2015 12:37 pm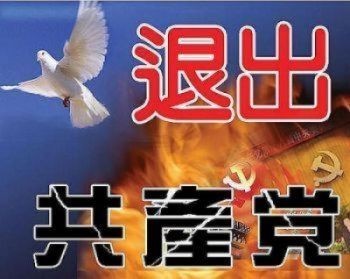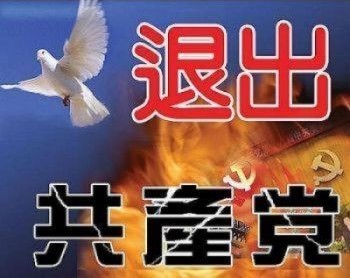 Editor's note: The Epoch Times publishes here direct translations of statements made by Chinese people who renounced the Chinese Communist Party (CCP) and its subordinate organizations. Statements such as these are submitted to a website affiliate of the Chinese version of The Epoch Times, Dajiyuan. The movement to renounce, withdraw from, or quit the CCP, called "Tuidang" in Chinese, began in late 2004, soon after The Epoch Times published the "Nine Commentaries on the Communist Party," an editorial series that explores the nature and history of the CCP. The statements offer a rare and candid glimpse of history in the making. Chinese people are turning their backs on the Communist Party, choosing conscience over convenience, and peacefully ushering in a future China, free of Party rule.
The following is a selection of edited "Tuidang" (quitting the Party) statements made by Chinese nationals on July 24-25.
I Want to Quit the Communist Party
My grandpa, my dad, and my uncle were held in prison when I was a primary school student during the Cultural Revolution. I had to deliver their meals to jail every day and I was starving myself. My grandpa was persecuted to death in jail. The tragedy cast a shadow over my childhood. I didn't want to join the Youth League, but I was pressured to join it.
I am now elderly, but I asked my younger sister to help me announce my three withdrawals through The Epoch Times to erase the beast's mark from my soul and to have a secure future.
Sun Junyan
July 24, 2012, 2:28 a.m.
May the Evil Party Perish as Soon as Possible
I was born into an ordinary family in the 1980s. I have no money, house or formal job. My girl friend left me with a broken heart because I could not afford to buy a house and my parents could not offer financial assistance. At first, I blamed my parents for neglecting to help me secure my marriage. I even hated myself because I was not born into a family with connections. Finally I realized that many people are just like me; some people's situations are even worse than mine. This is a serious social problem in China. Communist Party, you will not pull me down again! May the evil CCP perish as soon as possible. Thank you.
Li Junfeng
Heilongjiang Province
July 24, 2012 7:40 p.m.
My Statement of Quitting the CCP and its Affiliated Organizations
My grandpa was persecuted and died in jail during the Cultural Revolution. It is a very painful memory. Against my will I was compelled to join the CCP's Youth League and Young Pioneers. Though I am now too old for these organizations, I still wish to make a "three withdrawals" statement. Now I can relax and lead a secure life after quitting the Party!
Yang Zhe
July 24, 2012 2:22 a.m.
Beijing's Flood has Caused me to Lose Confidence in the CCP
So many people died during the recent heavy rain and flooding in Beijing. No matter how many people died, the official figure is always 37. This false number makes me lose confidence in the CCP and question its credibility. So I decided to withdraw from all the CCP's affiliated organizations.
Long Qi
Mianyang, Sichuan Province
July 24, 2012 10:53 a.m.
Beijing's Flood Shows How Evil the Communist Party is
I've finally realized how vicious the CCP is after I become a victim of the heavy flooding in Beijing. The CCP is even worse than the Nationalist KMT. I hereby solemnly announce that I quit the CCP, Youth League and Young Pioneers.
Liu Yunshang
Henan Province
July 25, 2012
I Woke Up After Reading the Nine Commentaries
After I read the "Nine Commentaries," I began to truly understand the evil history of the CCP. Living within the evil communist culture, I did not realize how vicious the CCP is. When I understood, it was frightening that I was so totally ignorant and I lived my life being controlled by the evil Party. Now I understand the truth and I wish to quit all the evil organizations so that I can erase the mark of the beast and have a better future for myself.
Yan Xiang, Qi Yao
July 25, 2012 6:43 a.m.
The Epoch Times publishes in 35 countries and in 19 languages. Subscribe to our e-newsletter. 
Click www.ept.ms/ccp-crisis to read about the most recent developments in the ongoing crisis within the Chinese communist regime. In this special topic, we provide readers with the necessary context to understand the situation. Get the RSS feed. Get the new interactive Timeline of Events. Who are the Major Players?