UK authorities have confirmed the second case of monkeypox ever recorded, just three days after the rare disease surfaced for the first time in the country.
Authorities said that the two cases were not linked, other than by the fact that the victims had travelled to Nigeria.
"All necessary precautions are being taken by specialist staff and there is currently no risk to other staff, patients or visitors." said Dr. Mike Beadsworth, clinical director of the Tropical and Infectious Diseases Unit at Royal Liverpool University Hospital, where the patient is being treated.
Public Health England (PHE)  said that the disease is usually mild with very low risk of infection.
"However, severe illness can occur in some individuals," said PHE in a statement.
According to the World Health Organisation (WHO) it has been fatal in outbreaks in remote location in Africa, where it usually occurs, with a 1 percent to 10 percent fatality rate.
Monkeypox is Similar to Human Smallpox
Symptoms of monkeypox include a characteristic rash that often starts on the face before spreading over the body, swollen lymph nodes, and other flu-like symptoms.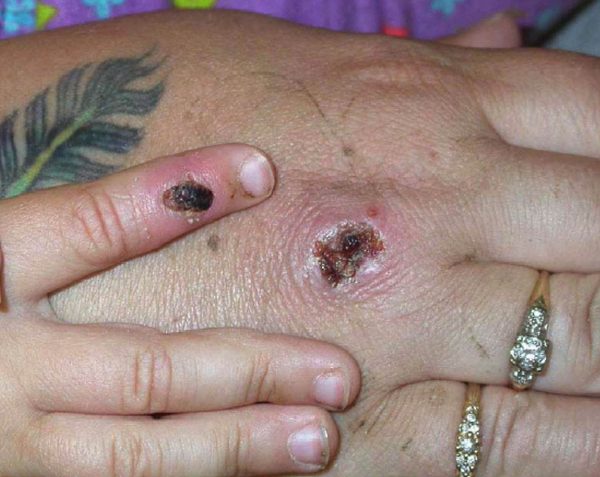 "The monkeypox virus is similar to human smallpox, a disease that has been eradicated in 1980," said WHO guidance. "Although monkeypox is much milder than smallpox, it can be fatal."
Monkeypox is usually picked up through direct contact with infected animals such as squirrels and monkeys.
"Human monkeypox was first identified in humans in 1970 in the Democratic Republic of Congo (then known as Zaire) in a 9-year-old boy in a region where smallpox had been eliminated in 1968," according to the WHO report.
First Ever UK Case of Monkeypox
"Since then, the majority of cases have been reported in rural, rainforest regions of the Congo Basin and western Africa, particularly in the Democratic Republic of Congo, where it is considered to be endemic. In 1996–97, a major outbreak occurred in the Democratic Republic of Congo," the WHO said.
The first ever case in the UK was confirmed on Sept. 8, contracted by a Nigerian resident staying at a naval base in Cornwall, south England.
The second case was diagnosed in Blackpool, in the northwest of the country, in a patient who had recently also recently travelled to Nigeria.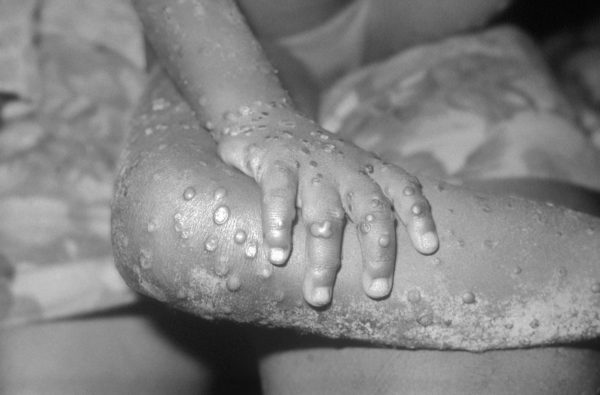 Dr. Nick Phin, deputy director, of the National Infection Service at PHE said, "We know that in September 2017 Nigeria experienced a large sustained outbreak of monkeypox and since then sporadic cases have continued to be reported."
Monkeypox could be circulating in Nigeria and thus affect travellers to the area he said.
"However, it is very unusual to see two cases in such a relatively short space of time. We are working hard to contact individuals, including healthcare workers, that might have come into contact with the individual to provide information and health advice," Phin said.
The disease can produce a rash that starts in the face, before spreading over the body, before finally forming scabs that later fall off.
According to WHO, there is no specific treatment or vaccine available although prior smallpox vaccination is effective an inoculating against monkeypox too.