Bibury is England's most beautiful village, said the noted 19th-century British designer and writer William Morris.
Owlpen, Prince Charles says, is the epitome of the English village.
Castle Combe, according to a British public opinion survey, is the prettiest village in England.
There may be all sorts of opinions about which village in England best epitomizes the ideal of the perfect pretty English village, but just about everyone seems to agree on this: You will find it where you find places like Bibury, Owlpen and Castle Combe—in and close around the Cotswolds, the region of England that lies west of Oxford, east of Gloucester, south of Stratford-upon-Avon, and north of Bath.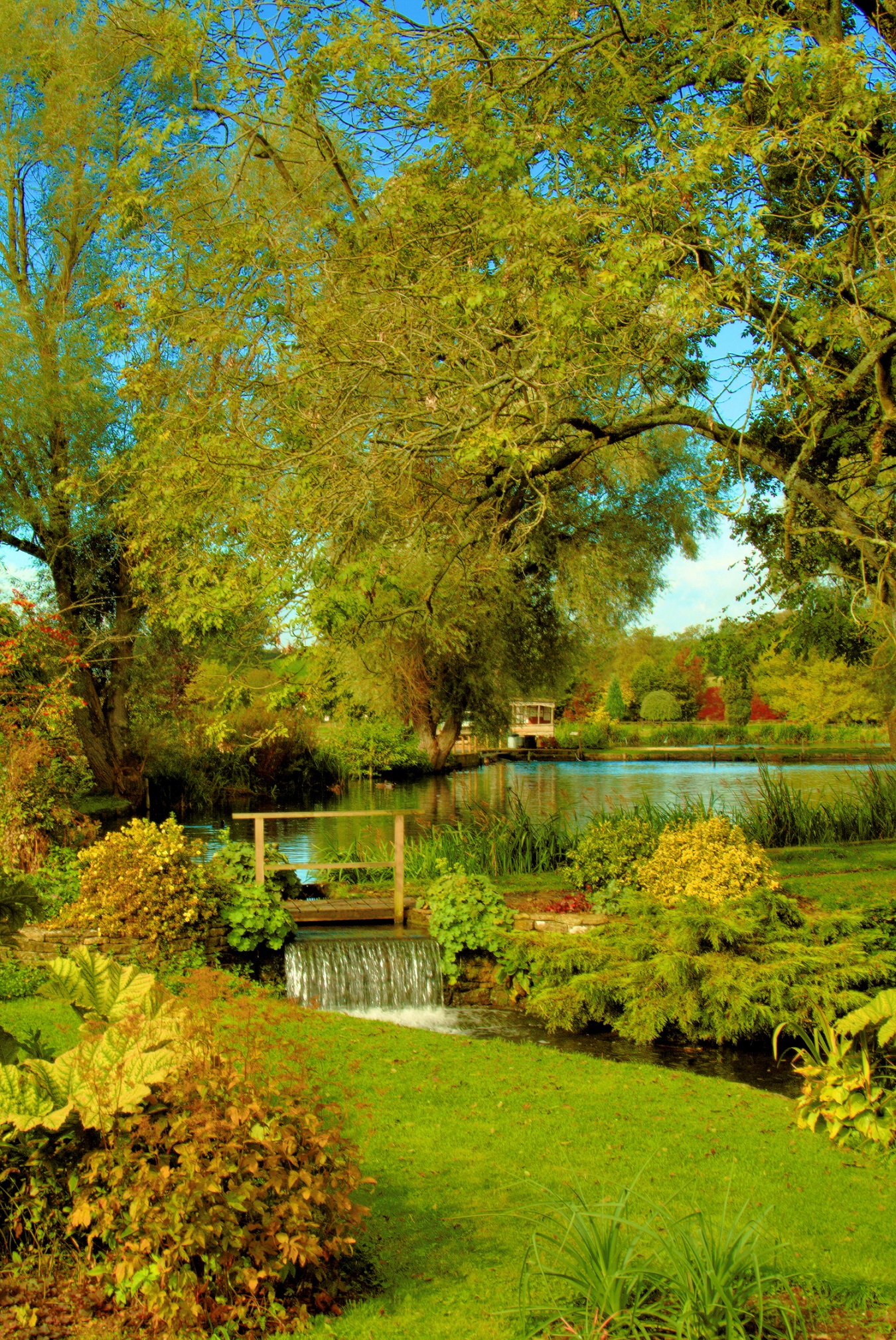 What makes the Cotswolds such a delightful travel destination is that not only does the area contain many enchanting English villages, but other wonderfully picturesque places and interesting attractions can be found on the area's fringes.
This is quintessential rural England, so of course a rental car is a must. On a trip to England, my wife and I picked two spots for bases and spent our days exploring as many Cotswolds towns as we could—they are all within easy driving distance of one another. We found getting to and around the Cotswolds easy.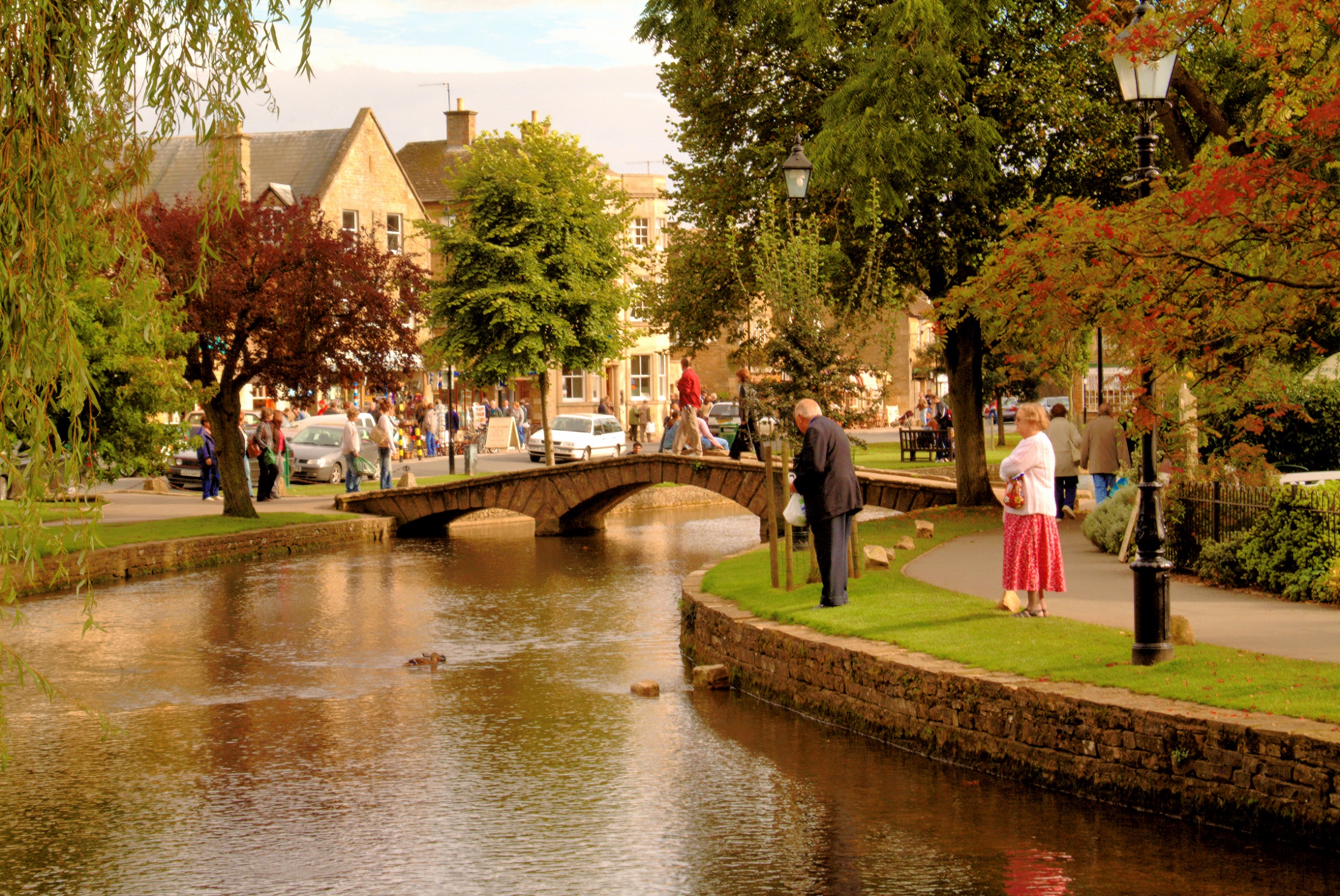 What we found difficult was trying to decide which Cotswolds spots we liked best. There's a lot to like about every village we visited.
There is more to the Cotswolds than just the villages, though. During our trip, we also visited the National Arboretum, 600 acres of lovely landscaped grounds containing some of the world's oldest, highest and rarest trees, and looked in on a few great British gardens and manor houses.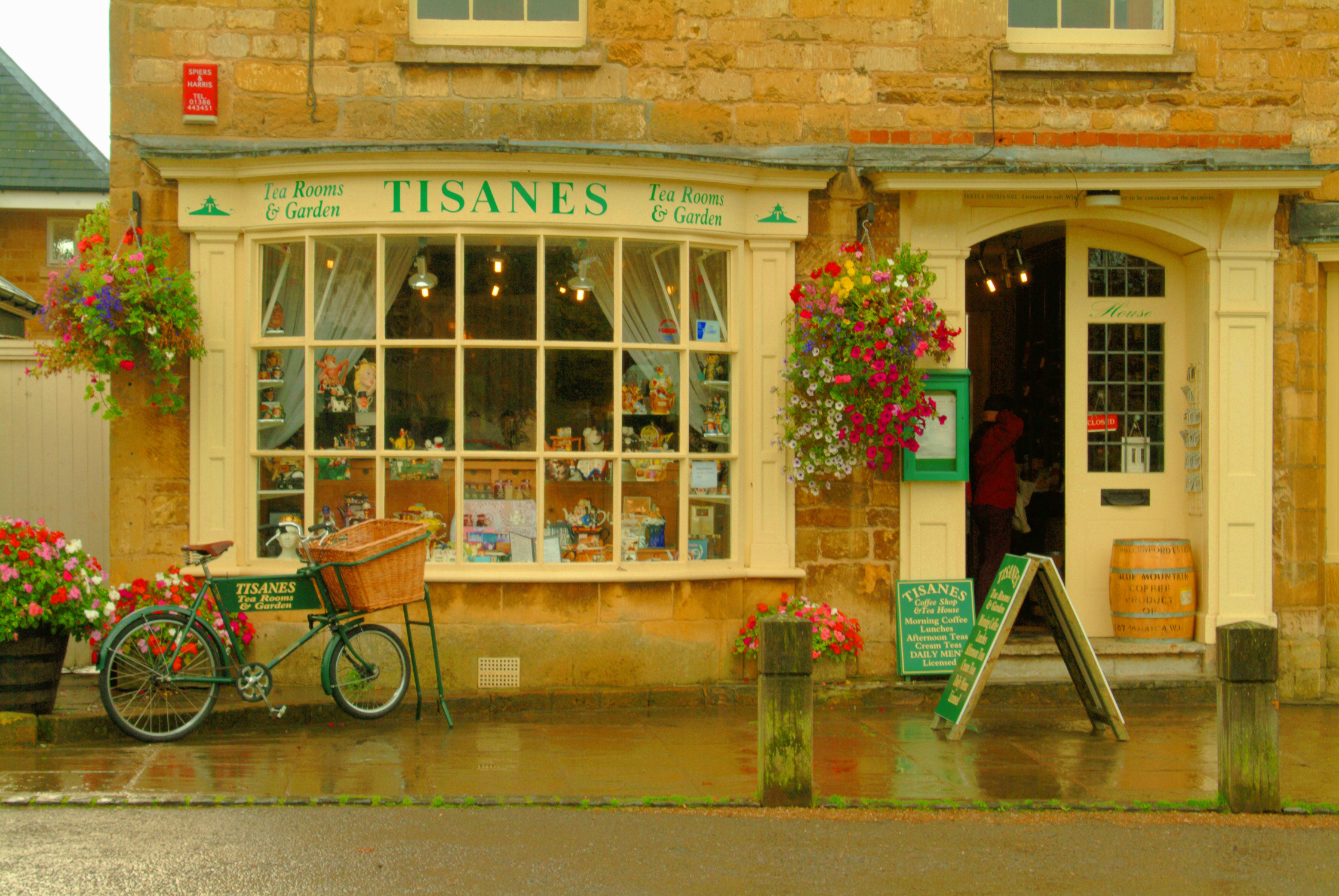 Chipping Away in the North
For exploring the northern Cotswolds, we based ourselves in Chipping Campden, a Cotswolds gem. Its long main street is lined with beautiful houses and small shops, all of them made of honey-colored local limestone and dating from the 14th through the 18th centuries.
"Chipping" is an old English word for "market," and the names of a number of Cotswolds villages include this prefix, indicating that they were main market towns when the medieval wool trade made this region a prosperous place. The 17th-century Market Hall still stands in the middle of the main street in Chipping Campden.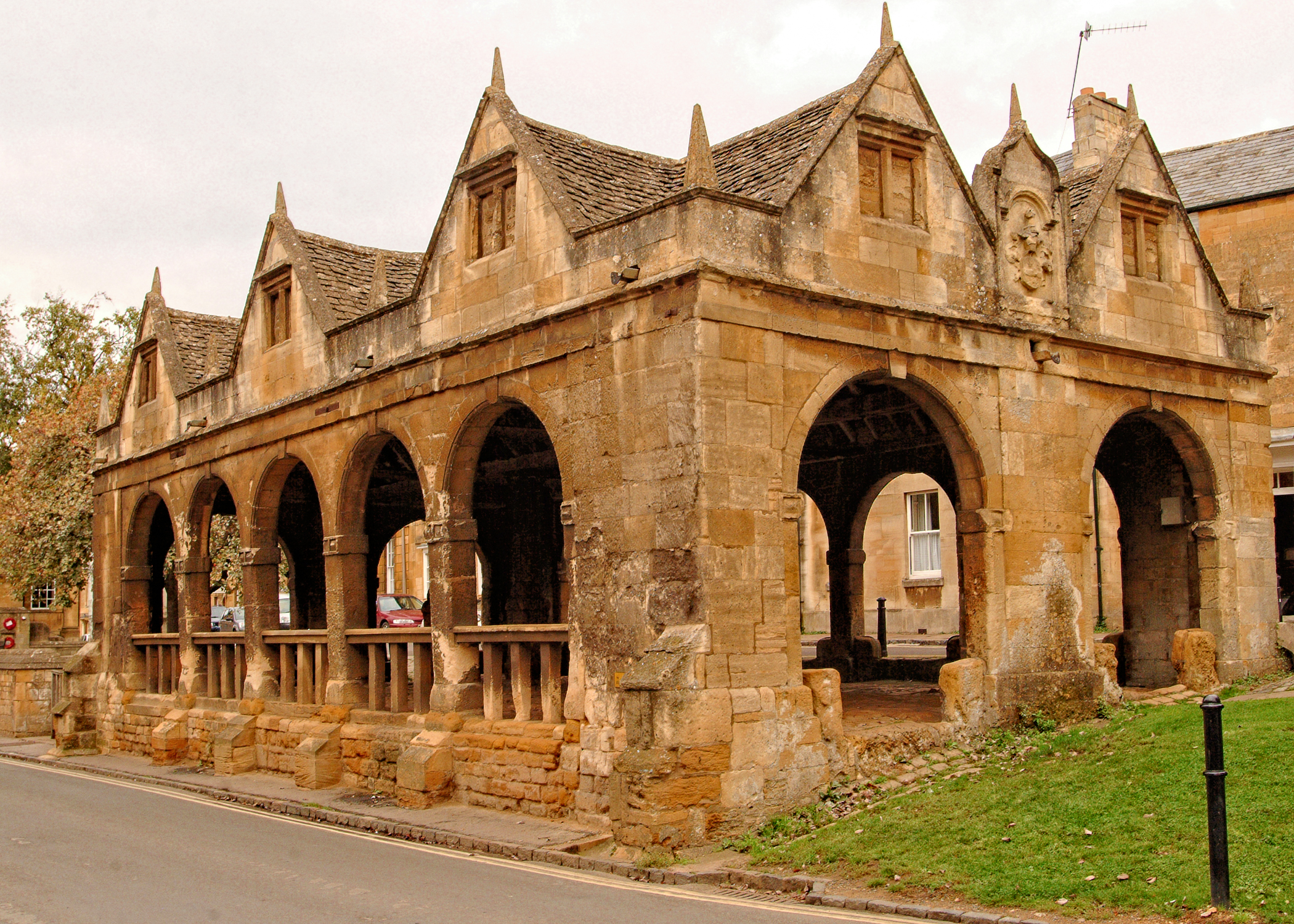 Broadway, with its lovely village green and long wide street lined with 16th- and 17th-century cottages and inns, was another favorite, partly because when we mentioned to the proprietor of Blandford Books that we like British mysteries and British humor, he got us hooked on the hilarious writings of Tom Sharpe and the enchanting novels by Alexander McCall Smith about a Botswana lady and her little detective agency.
Another favorite was Stow-on-the-Wold, the highest town in the Cotswolds, which has lots of nice galleries and is the best town in which to shop for antiques. It's famous for its large market square, and its green still has wooden stocks once used to punish petty criminals.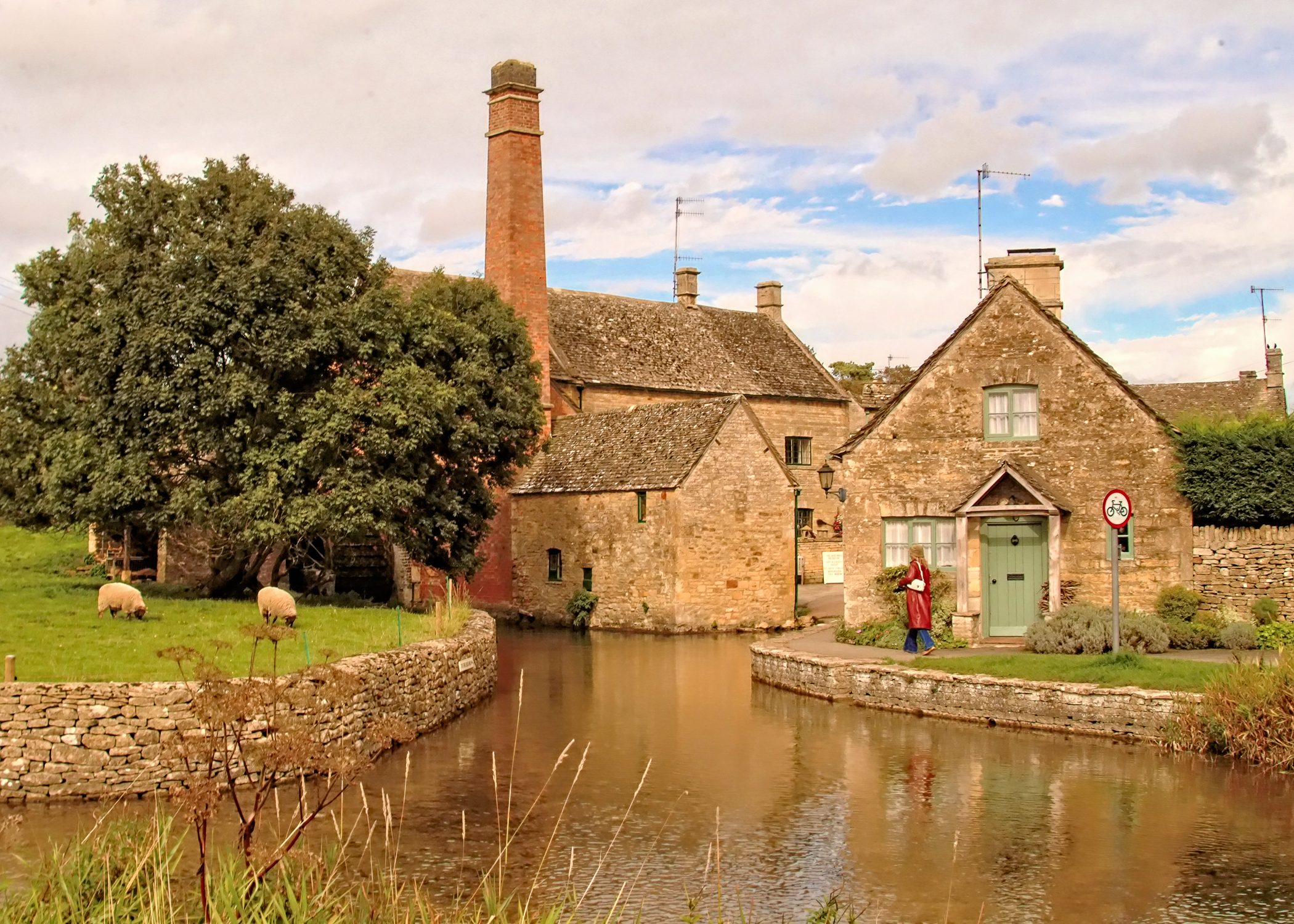 All Cotswolds towns and villages are well-preserved. All have the look of honey-colored stone, and all have lovely centuries-old cottages, shops, and churches.
Some of them have an added charm and serenity that comes from small rivers and streams flowing through them. Bourton-on-the-Water, with its riverside pathways and large shady green, is a special delight—a perfect village in which to stop for lunch or tea.
Even quainter is Lower Slaughter. Both Lower Slaughter and nearby Upper Slaughter, two tiny villages that sit astride the little River Eye, perfectly fit the image of the idyllic English village. Much as we liked all the villages of the northern Cotswolds, Lower Slaughter, with its typical Cotswold look and feel, its stream, tiny bridges, little lanes, and adjacent fields of grazing sheep and its absence of any overly touristy shops, was the one we thought best lent itself to simple walking about, and it stands out as absolutely not to be missed.
Shakespeare Country
While visiting the northern Cotswolds, we took a short scenic drive on narrow country roads lined with high hedges—scenes straight out of movie images of the English countryside—up to Stratford-upon-Avon.
In this hometown of William Shakespeare, we visited spots tied to the great bard, including the house where he was born and grew up; Anne Hathaway's Cottage, where the woman with whom he had a most peculiar marriage grew up; and his burial place in the chancel of Holy Trinity Church, whose painted funerary monument overlooking his grave is the world's most recognized bust of Shakespeare.
Both houses are more impressive than we had imagined and remarkably well-preserved. New Place, the huge Stratford house Shakespeare purchased at the height of his career and to which he later retired and where he lived until he died in 1616, was destroyed in 1759 by an eccentric owner fed up with onlookers and was never rebuilt.
One should not visit Stratford-Upon-Avon without attending a performance by the Royal Shakespeare Company, one of the world's greatest classical theater companies, which operates two outstanding theaters in town, the Royal Shakespeare Theatre and the Swan. The performance of "Hamlet" that we attended at the Royal Shakespeare was stunningly perfect.


Oxford First
Before we arrived in the Cotswolds area, we already had spent a day and night seeing the sights of Oxford—a quick, easy drive from London's Heathrow Airport.
The man and woman checking us into the Old Parsonage in Oxford politely insisted we make ourselves comfortable by the lighted fireplace in the cozy lobby while they brought us a light breakfast and answered any questions we had about what to see and do in Oxford and the surrounding area.
Actually, we found this historic little hotel itself an interesting spot. It traces back to 1660 and used to be a refuge for persecuted clergy and for royalists during the British Civil War. Oscar Wilde liked it so much that he lived here, and—how we had heard of it—it was featured in one of Colin Dexter's Inspector Morse mysteries.
Were we spending more time in Oxford, we might have taken advantage of the opportunity to use one of the hotel's punts for a row on the Thames or used one of its bicycles to ride around more of Oxford. The heart of town was just a short walk away, and there we headed to spend the day exploring the lovely university town.
The highlight for us two British mystery fans was the Inspector Morse tour, which took us through the university and other key Oxford sites.
After Oxford, we visited Blenheim, home of the Duke of Marlborough and one of Britain's leading tourist attractions. This massive and magnificent palace, considered the finest example of baroque architecture in all of England, is set among 2,100 acres of beautiful Oxfordshire countryside.
Winston Churchill was born at Blenheim and visited often, sometimes to work on his paintings. It was not his palace, but he was a descendant of the first Duke of Marlborough.
Guided tours of this World Heritage Site enable visitors to see the room where Mr. Churchill was born; to see Churchill memorabilia, including some of his paintings; and to walk among many of its spectacular rooms. The grounds are as impressive as the palace.
Leaving Blenheim and heading toward the Cotswolds region, we stopped in the tiny nearby town of Bladon to visit Mr. Churchill's grave. We couldn't find any signs directing us to the site, and we had to stop at three places in the general area before finding someone at a place called the White House Tavern who knew where it was.
When we walked up the narrow road leading to St. Martin's Parish Church, in whose graveyard he lies under a modest marker, no one else was around. Gravesites of drug-overdosed singers draw long lines of adoring admirers, but not that of the heroic leader voted by his countrymen the greatest Brit who ever lived.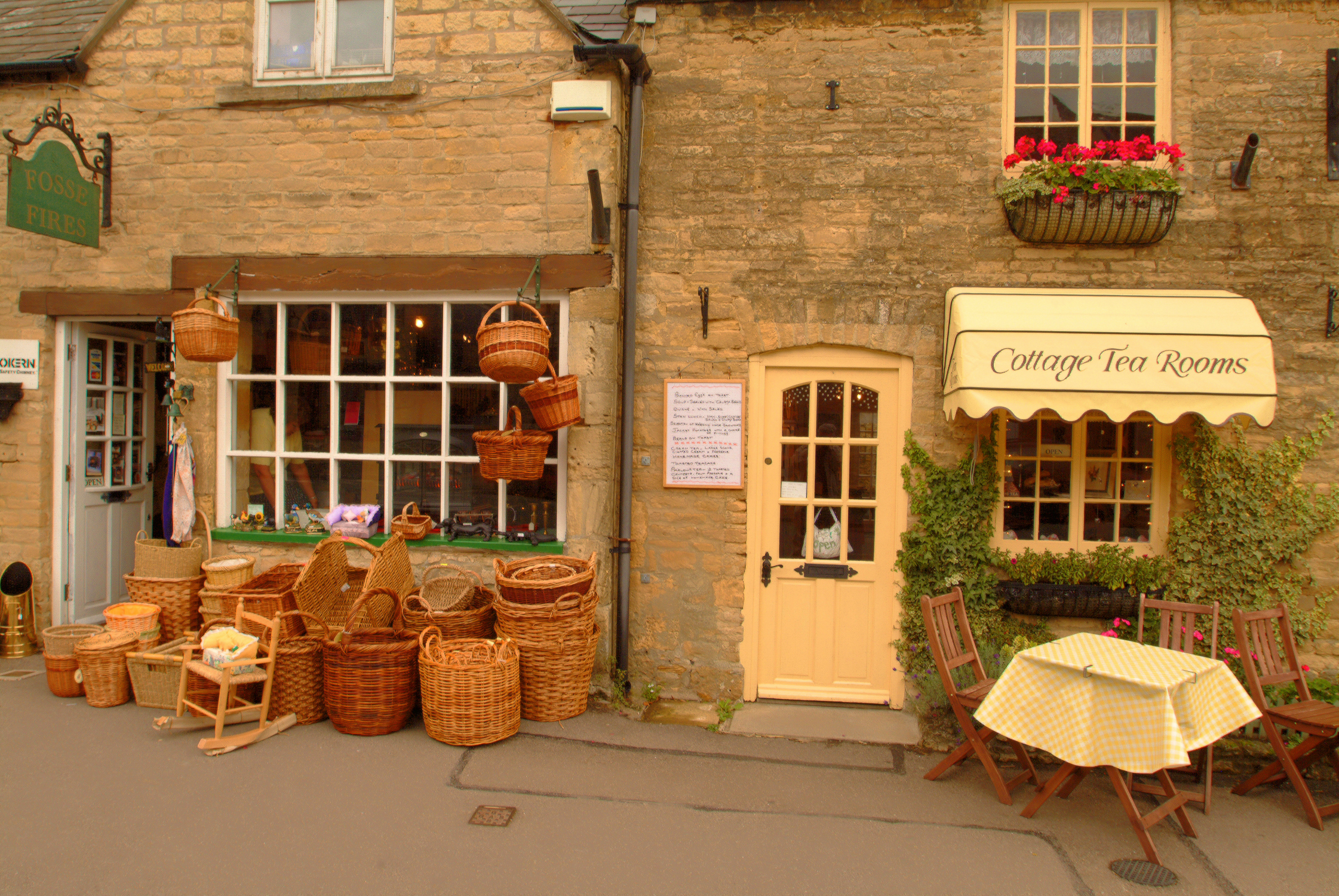 Southern Cotswolds 
To explore the southern Cotswolds, we based ourselves in a very pleasant rural English inn, the Bear of Rodborough Hotel, near Stroud. It also is an easy drive from there to Bath.
"Oh, who can ever be tired of Bath," Jane Austen wrote about this UNESCO-designated World Heritage Site, which was her home for a time and is the site of Britain's finest Roman ruins. Set on the River Avon in an amphitheater of high hills, Bath is a beautifully preserved Georgian city, a delightful place that we wish we had allowed more time to explore.
A good place to begin sightseeing is the pedestrian-friendly city center at the 15th-century Bath Abbey, with its golden-colored stones and carved figures of angels climbing ladders. Next to it is the famed—and more interesting than we had anticipated—Roman Baths. The Romans erected a temple to their goddess Minerva here on a site that had long been renowned for its mineral baths. While visiting the museum complex, you can sample a drink of Bath's famous mineral water (an acquired taste). Lots of fine shops are in this area.
Many know Bath from two Austen novels set largely in the city—"Northanger Abbey" and "Persuasion"—so, not surprisingly, one of the city's leading attractions is the Jane Austen Centre, a museum dedicated to her and her works, in a Georgian house that is near one of the places where she lived in Bath.
Another leading attraction is the Museum of Costume and Assembly Rooms, which displays costumes of a bygone era in a building that was a center of 18th-century Bath social life and a place Austen frequented and referenced in her writings.
Much of Bath still looks a lot like the early 1800s city where Austen lived and wrote. The city's well-preserved architectural elegance is a delight to the eyes and gives Bath an ambiance few other cities can match.
To see Bath's architecture at its most brilliant, visit the Circus and the Royal Crescent, located near one another at a peak point. These are the two greatest works of the city's renowned 18th-century father-and-son city planners and architects, Robert Wood the elder and Robert Wood the younger.
The Circus, begun by the father and finished after his death by the son, is a large, complete circle of curving, flawlessly proportioned Georgian townhouses that face a minipark and are broken only by three intersections. The Royal Crescent, the work of the son from a design of the father, is Bath's premier example of Palladian architecture, and views of it frequently show up in movies. It is an awesome arc of 30 townhouses fronted by 114 columns, looking out at a small park with views of the city. At its corner is a museum of life in Bath at the beginning of the 19th century. At its center sits the place where we stayed, the Royal Crescent Hotel, a very fine hotel indeed.
A popular activity with visitors staying in Bath is to take a half-day side trip to another World Heritage Site—Stonehenge—but we saw that great archaeological site simply by making a slight loop on our drive from the southern Cotswolds to Bath.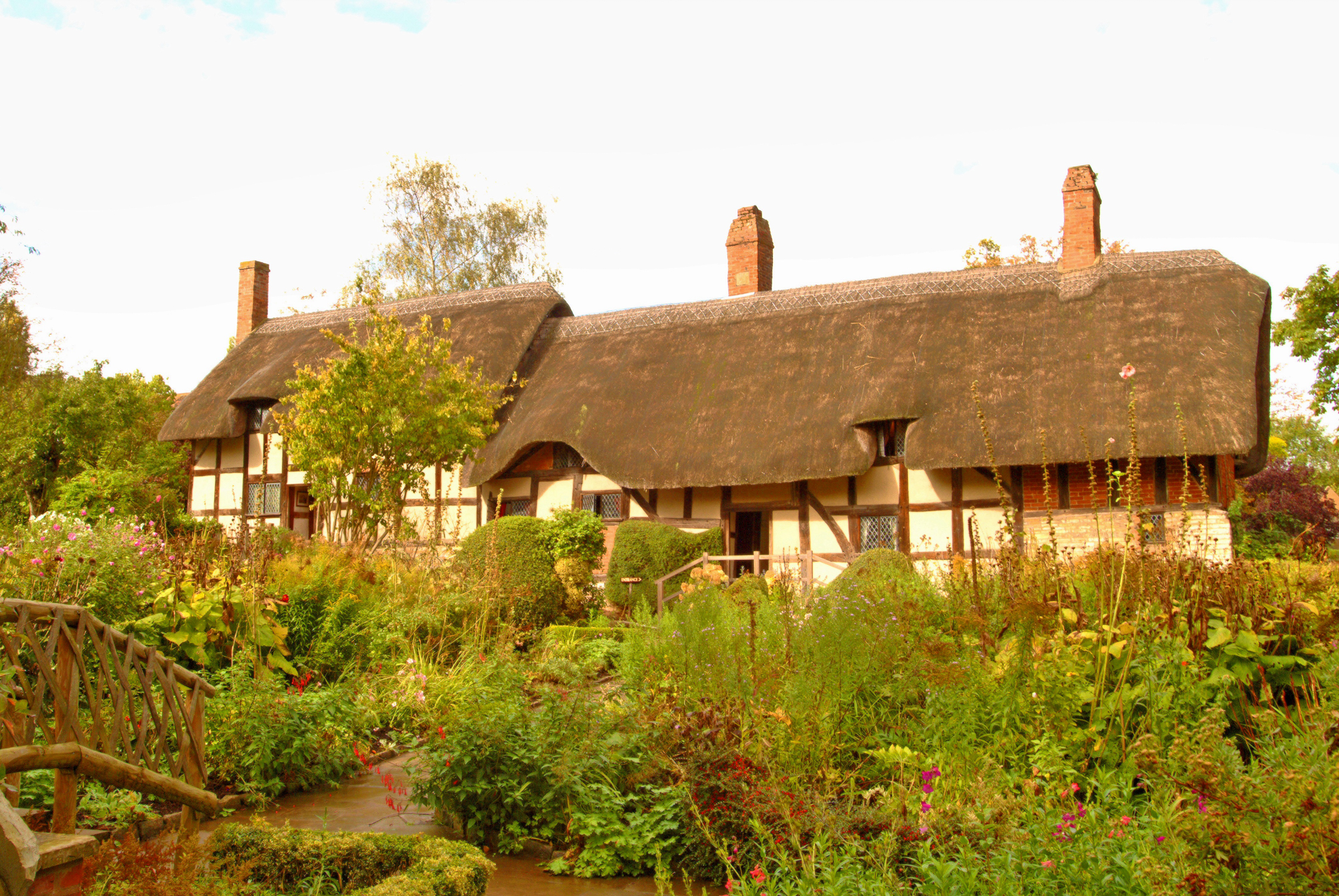 Salisbury Plain 
Riding along the windswept plain of Salisbury, a driver suddenly beholds the strange sight—massive upright stones as tall as 30 feet, with some sets of two stones holding a third horizontally across their tops, in a mysterious circular setting that dates back about 4,000 or 5,000 years.
Stonehenge is widely believed to have been a place of worship and, because its northeast axis is aligned with sunrise at the summer solstice, speculation is that it was the work of sun worshippers. Some claim it was a Roman temple, and some believe it was a temple of the Druids—but neither can be true because neither Romans nor Druids were anywhere near England when Stonehenge was erected.
Nobody knows who built Stonehenge—or why or how, and probably no one ever will know. It gives visitors the same sort of awe-inspired feeling they get at places like Easter Island or Machu Picchu. The rain during our look at Stonehenge seemed to add to its mystique.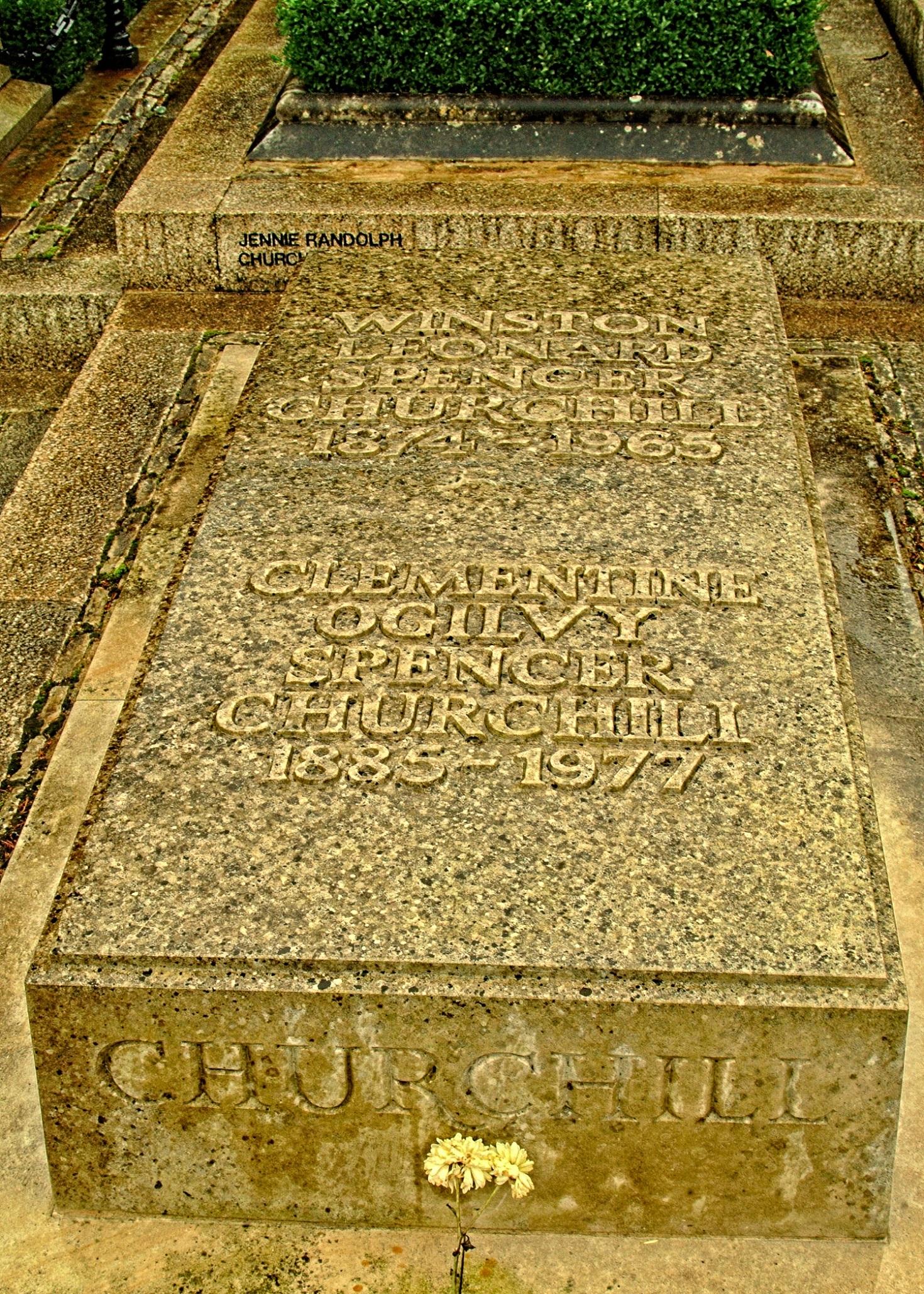 Pretty and Perfect
In touring the southern area of the Cotswolds, we found Owlpen to be just what Prince Charles calls it—the epitome of the English village. Both Bibury and Castle Combe (which is technically on the southern outskirts of the Cotswolds not far from Bath or Stonehenge) were even nicer, equaling our two favorite northern Cotswolds spots, Lower Slaughter and Bourton-on-the-Water.
Walking along the banks of the narrow, gently flowing River Coln in Bibury, looking down at trout swimming in its clear water, catching a glimpse of the Cotswolds cottages and the gentle hills that surround the village, we understood why William Morris called it England's most beautiful village.
Then the next day, a walk through Castle Combe brought another picture-perfect, beautifully presented tiny village snuggled by wooded hills, with a lovely old bridge over tiny By Brook, which flows through it, and we understood why the British public voted it the prettiest village in England.
So how can we decide which of all those we saw is the perfect pretty English village? We can't, and we don't think anyone else can, either. What we know for certain is that any travelers who want to go searching for the perfect pretty English village must hit the roads in and around the Cotswolds.
Fred J. Eckert is a retired U.S. Ambassador and former Member of Congress. His writings have appeared in many leading publications, including Reader's Digest and The Wall Street Journal. He is also an award-winning photographer whose collection of images includes all seven continents.
If You Go
For information regarding the Cotswolds and other areas of England and to order brochures, see VisitBritain.com.
In Oxford, try the Old Parsonage.
In the northern Cotswolds, Chipping Campden is an excellent base, and the best place to stay there is Cotswold House Hotel. It is ideally located and has an excellent restaurant and great rooms that are very modern and high-tech.
In the southern Cotswolds, a good base is the Bear of Rodborough Hotel in Rodborough Common, Stroud. This is a very comfortable old English inn with excellent restaurants. 
In Stratford-upon-Avon, a good choice is the Thistle Stratford upon Avon. The hotel is just steps away from the town's two great theaters.
In Bath, the stunningly situated Royal Crescent Hotel is one of England's best and as fine a hotel as you may experience anywhere.
To save money on sightseeing in the UK, check out sightseeing passes.
If you're thinking of doing any travel around England or other parts of the United Kingdom where you would rather not drive, a BritRail pass is a real money saver.
"Fodor's Essential Great Britain" is a comprehensive and dependable guidebook, likely the only guidebook you'll need.
"The DK Eyewitness Travel Guides' Great Britain" volume takes an innovative, user-friendly approach that lays out highlights at a glance and provides easy-to-follow small maps—it's superb, and its fine photography makes it a nice memento of your trip.