The New York City Police Department has turned up the heat on the search for a pair of MS-13 gangsters suspected in the stabbing of a New York teen.
The NYPD's 103rd precinct has started circulating photos of its two top suspects, MS-13 members Dani Cruz, 25, and Maxwell Martinez, 24, according to the New York Daily News.
Photos of the two gangsters were posted on Twitter on Oct. 13, urging anyone who knew of the whereabouts of either suspect to call Detective Norcott at 718-657-8220.
The NYPD considers both men to be "armed and dangerous."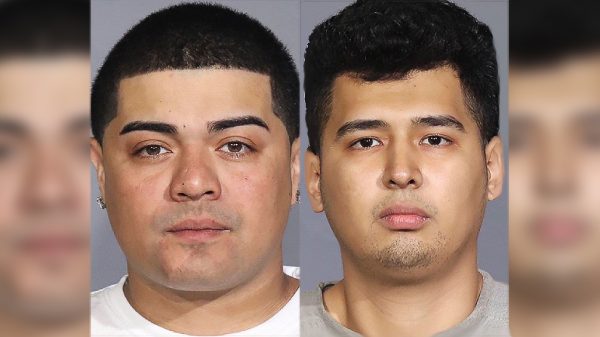 Attack on a Teen
Cruz and Martinez are wanted in connection with the non-fatal stabbing of a 17-year-old from Queens who was attacked on Aug. 31.
The teen was stabbed in an attack at the intersection of Sutphin Boulevard and 94th Avenue near the Long Island Railroad (LIRR) tracks in Jamaica, New York, around 10:30 in the evening.
The teen was rushed to Jamaica Hospital. He survived his wounds.
Police don't know why the teen was attacked. MS-13 members often attack people who they believe support rival gangs, or claim to be associated with MS-13.
Spreading Through New York
MS-13 originated on the West Coast in the late 1980s, formed mostly of El Salvadorans fleeing the civil war in their home nation. The gang soon displaced many of the traditional California gangs, and began spreading across the United States.
In the past few years, the gang has gained a foothold in New York, the Daily News reported, with branches in Long Island and Queens.
MS-13 is known for their casual application of extreme violence. The gang's favorite tactic to eliminate rivals is to lure people to remote areas and set upon them with knives and machetes.
The Daily News reported that Brooklyn federal prosecutors have charged MS-13 members with more than 45 murders in the New York area since 2010. The actual number of killings is unknown, but could be much higher.
A Trail of Death and Sorrow
In June, two dozen MS-13 gang members were charged in a New York federal district court with three additional murders on top of the 12 they were already charged with, according to a report by the Department of Justice.
The defendants had also been charged with 12 other murders spanning from 2013 through 2017.
In August, Carlos Benitez-Hernandez, 21, of Uniondale, was indicted for the murder of a Nassau County teenager. Benitez-Hernandez is one of five or more MS-13 gangsters who brutally hacked to death another young man in August 2017 using machetes.
Evelyn Rodriguez, the mother of a teenage girl who was brutally murdered by MS-13 gang members two years ago, was fatally struck by a vehicle at her daughter's memorial site Sept. 14.
Rodriguez had been in a heated argument with another person at the memorial site when that person's vehicle struck Rodriguez, who later died from her injuries.
Rodriguez had worked tirelessly against gang violence after her 16-year-old daughter, Kayla Cuevas, was killed alongside her best friend, Nisa Mickens, 15, on Sept. 13, 2016.
The two girls were out walking when a group of MS-13 members jumped out of a car and used machetes and baseball bats to kill them.
One of the gang's mottos is "Mata, viola, controla" ("Kill, rape, control").
In January, President Trump honored Rodriguez and the parents of the other victim by bringing them to his State of the Union address.
From NTD.tv
Watch Next:
Texas Sheriff Andy Louderback Talks About MS-13