The search for the missing fiance of Gabby Petito resumed at a Florida wildlife preserve on Tuesday morning, said police in an announcement, coming two days after authorities discovered the body of a woman believed to be Petito in Wyoming.
The North Port Police Department wrote on Twitter that the search for Brian Laundrie, who is considered a person of interest in the investigation, will begin again in Carlton Reserve, a 25,000-acre area located near Laundrie family home. Laundrie has not been charged with a crime in the disappearance of Petito, although he had refused to speak to police.
"We join the FBI in asking for continued public assistance by sharing any information through the tip lines," said the North Port Police Department in a statement. The department on Monday called off a search of the area.
Hours later on Monday, the FBI confirmed it executed a search warrant of the Laundrie family home. Reporters on the scene captured video footage and images of agents taking his parents out of the house, as North Port Police officers confirmed the home is a "crime scene."
Before embarking on a road trip across the country, Laundrie and Petito were living with the man's parents in North Port. They had left in a converted van to visit national parks in the western United States and got in a fight along the way.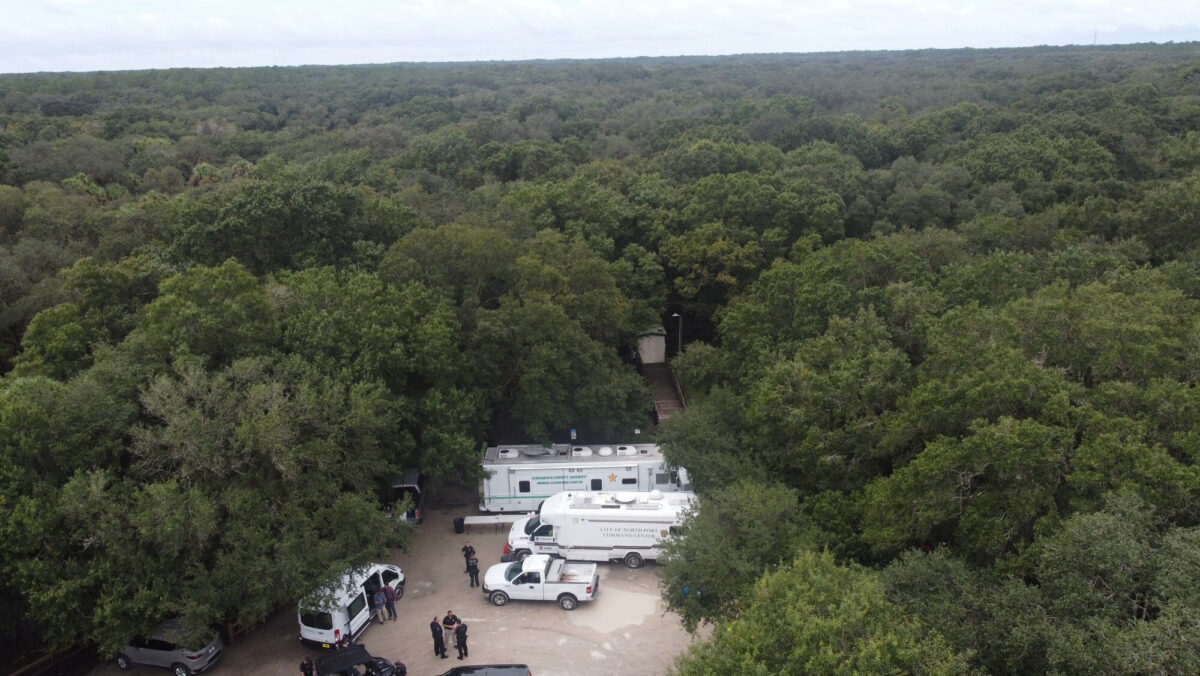 Police told media outlets that Laundrie was alone when he returned back to Florida. Family members reported Petito missing earlier this month.
On Sunday, FBI agents in Wyoming said they discovered a body near Grand Teton National Park. An autopsy to determine the cause of death and identity is scheduled for this week.
"Full forensic identification has not been completed to confirm 100 percent that we found Gabby, but her family has been notified," FBI agent Charles Jones told The Associated Press.
Later on Monday, officials released a 911 call in Moab, Utah, revealing that Petito and Laundrie were apparently fighting before a witness called authorities to report the incident.
The caller, a male bystander, told a police dispatcher: "Hi, I'm calling. I'm right on the corner of Main Street by Moonflower. And we're driving by and I'd like to report a domestic dispute to Florida with a white that Florida license plate. White Van, gentlemen. 5'6 Beard."
When pressed further, the caller said, "We drove by him a gentleman was slapping the girl." The caller then stopped his vehicle, he said, "They ran up and down the sidewalk. He proceeded to hit her … hops in the car. And they drove off."